Would you pay for Facebook?

Tuesday, May 4, 2020
CSIRO evolves Wi-Fi into satellite startup: A new partnership between the CSIRO and venture capital group Main Sequence is launching a new space industry startup, Quasar Satellite Technologies. The technology aims to enabled ground stations to communicate with hundreds of satellites at a time, with the potential to sell 'ground stations as a service' for the growing satellite market. The Australian technology set to underpin the new company comes from the development of Phased Array Feed technology used to in the Square Kilometre Array Pathfinder project – which was developed by the CSIRO team that invented Wi-Fi.
Discord + Sony = BFFs: After its recent decision to end talks for a sale to Microsoft for over $10B, Discord has announced today it has taken investment from Sony Entertainment and will make Discord available within the PlayStation Network by next year. Today, Discord includes basic integration with Xbox – you can see what someone is playing, but not communicate with them. The PlayStation integration will go beyond that and allow communication as well, including from PlayStation consoles to Discord users on PC or mobile. The companies did not disclose the investment amount.
Would you pay for Facebook?: Facebook is using some concerning language to try to convince its iPhone users to let it keep tracking users across other apps and websites. The prompt is slowly rolling out for users who have upgraded to iOS 14.5, with Facebook making its pitch for both Facebook and Instagram users to say Yes to tracking. Alongside its argument that user tracking helps deliver more personalised ads and supports businesses that rely on showing you ads, it has also included a statement that it helps keep its services free of charge – a surprising suggestion given it has never explored a paid business model before. If this forced it to offer a paid, ad-free version of Instagram, sign me up.
Yahoo?: Yahoo and AOL are on the move once again, with news owner Verizon is selling the two venerable internet companies. Verizon announced it is selling the pair to private equity firm Apollo Global Management for US$5 billion, and together they will rebranded as "Yahoo". No exclamation point. Verizon will keep a 10% stake under the terms of the deal. Verizon originally paid $4.5B for AOL in 2015 and $4.4B for Yahoo in 2017.
Twitter gives more people some Space: Twitter has announced it is opening access to its Spaces audio-room system to all Twitter accounts with over 600 followers. The company also pointed to new features it is aiming to add to Spaces, including ticketed events, co-hosting options, scheduling and reminders, and accessibility improvements.
While we're mentioning Spaces, today at 2.00pm Sydney time, @Byteside will be hosting a Space chat while we record an episode of the High Resolution podcast as we discuss last night's 4 Corners episode about monetisation problems in the videogames industry.
Amazon audit troubles: It's being reported that an internal audit at Amazon reveals the company warned its leadership in 2015 that thousands of its staff had unauthorised access to third-party seller data, and that at least one employee had definitely used this access to improve sales of its own products. News outlet Politico reported that it had seen the audit, which warned some of the most senior figures at Amazon over lax IT access policies and that a similar report from 2010 had also issued warnings of these issues. In November last year, the EU charged Amazon with using third-party seller data to improve its own retail business.
Marvel us: In entertainment news, while it may be Star Wars Day – it's a little early to hear any surprise reveals that may occur when the day happens in the USA – Marvel has delivered a tribute / recap of the past decade of MCU films which concluded with title reveals for future films. The Captain Marvel sequel will be named The Marvels, while the Black Panther sequel will be named Wakanda Forever.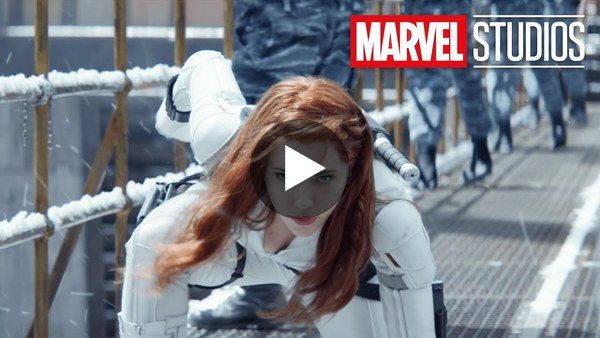 Marvel Studios Celebrates The Movies
More Reads
Inside the all-hands meeting that led to a third of Basecamp employees quitting
Casey Newton has delivered great reporting on the implosion at Basecamp, a highly regarded independent productivity app company. A lesson in how not to deal with internal discussions around diversity and inclusion.
Why Apple WebKit isn't good enough for web apps
An insightful piece that looks at Apple's suggestion that one key alternative to the App Store is to build web apps. All browsers must use Apple's WebKit engine, and this piece by browser standards expert Alex Russell details how it has been underpowered and lacking in key standard support, like WebRTC (now at five years of delays).
At Byteside
Digimon X brings the battling virtual pets back to Australia
Virtual pets are back! Digimon X is coming to Australia later this year, along with several new features including a new quest mode.
On this day...
The ILOVEYOU virus was released upon the world on this day in the year 2000, one of the first truly viral viruses. We've learned a lot about clicking random file attachments since then… haven't we?
Trivia!
Which was more popular in the year 2000: DVD or VHS?
Answer in tomorrow's newsletter. Yesterday's answer: 1971!
Byteside Newsletter
Join the newsletter to receive the latest updates in your inbox.