The realest lightsaber yet?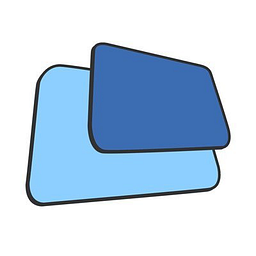 Officeworks removes AirTags: Officeworks has removed Apple AirTags from store shelves over child safety concerns. After initially going on sale, the products have been removed from shelves and from the online store, including AirTags accessory products. The ACCC confirmed to Gizmodo Australia that it is aware of concerns over accessibility to the button battery inside AirTags, but did not say it was involved with the decision. AirTags are still available from most other major Apple retailers.
Pandemic no excuse for cancelling transfers, Telstra: Telstra has been hit with a $1.5M fine after it stopped porting phone numbers in March last year due to the impact of COVID-19 on its offshore operations. The Australian Communications and Media Authority issued the fine after finding Telstra unilaterally cancelled transfer requests for months, and once it resumed transfer processing in July it was still dealing with a backlog of requests until October. ACMA says it took into consideration the pandemic when deciding on the size of the fine, which could have been as much as $250,000 per infringement.
Signal uses Facebook ad tools too well, gets banned: Privacy-focused encrypted messaging service Signal has had its advertising account blocked by Facebook after running ads on Instagram that showed users just how much information it could access about them through Facebook's ad platform. Using Facebook's ad targeting systems, it displayed text like "You got this ad because you're a newlywed pilates instructor and you're cartoon crazy, you're into parenting blogs and you're thinking about LGBTQ adoption." Heaven forbid users are told directly how they've been targeted like that…
Auto captions for Instagram videos: In better news at the same company, Instagram has added a new caption feature to make videos more accessible with no sound. Rolling out today, you can now choose a Caption Sticker option from the Sticker tray and Instagram will run a speech-to-text conversion and apply it to your video. The feature will be available for Stories first and will head to Reels at a later date.
Farewell Flash. Seriously: If you haven't gotten around to performing a final farewell to Adobe Flash, Microsoft has announced it will shift the update that removes it from Windows 10 systems from optional to integrated with the standard cumulative patch cycle in June and July. Adobe officially discontinued Flash on December 31, 2020 and while it brought the early web to life with amazing interactive features far before HTML could handle it, Flash became a hotbed for malicious activity in its twilight years.
Faster than anything ever: In space, the NASA Parker Space Probe has now reached speeds faster than any human made vehicle in history. Late last week the probe made its closest approach yet to the Sun at a distance of 10 million kilometres and was travelling at a speed of 150km per second. New Scientist pegs that speed at around 0.05 percent of the speed of light. Over a series of fly bys over the next four years, and using a slingshot manoeuvre around Venus on each loop, it is expected to top out at around 200km per second.
The realest lightsaber yet: Disney did indeed make some reveals overnight for Star Wars Day, with a range of art releases and a new Bad Batch series on Disney Plus. But the most exciting reveal is a 'real' lightsaber that will appear as part of special performances at the Star Wars Galactic Cruiser resort set to open in 2022. The tech is very clever – think tape measures with LED strips but really well done – but it isn't considered 'toy ready', so you won't be able to buy one anytime soon. But the footage looks very cool.
Byteside
On this day...
In 1933, Karl Jansky discovered radio waves from the centre of the Milky Way while investigating background radio waves, sparking the birth of radio astronomy.
Trivia!
On what date did the MCU 'Blip' end and who ended it?
Yesterday's answer: VHS!
Byteside Newsletter
Join the newsletter to receive the latest updates in your inbox.