TCL 20 SE: a lot of phone for $299
There's some key trade offs to keep in mind, but this TCL Android phone shows how much you can get without emptying your bank account.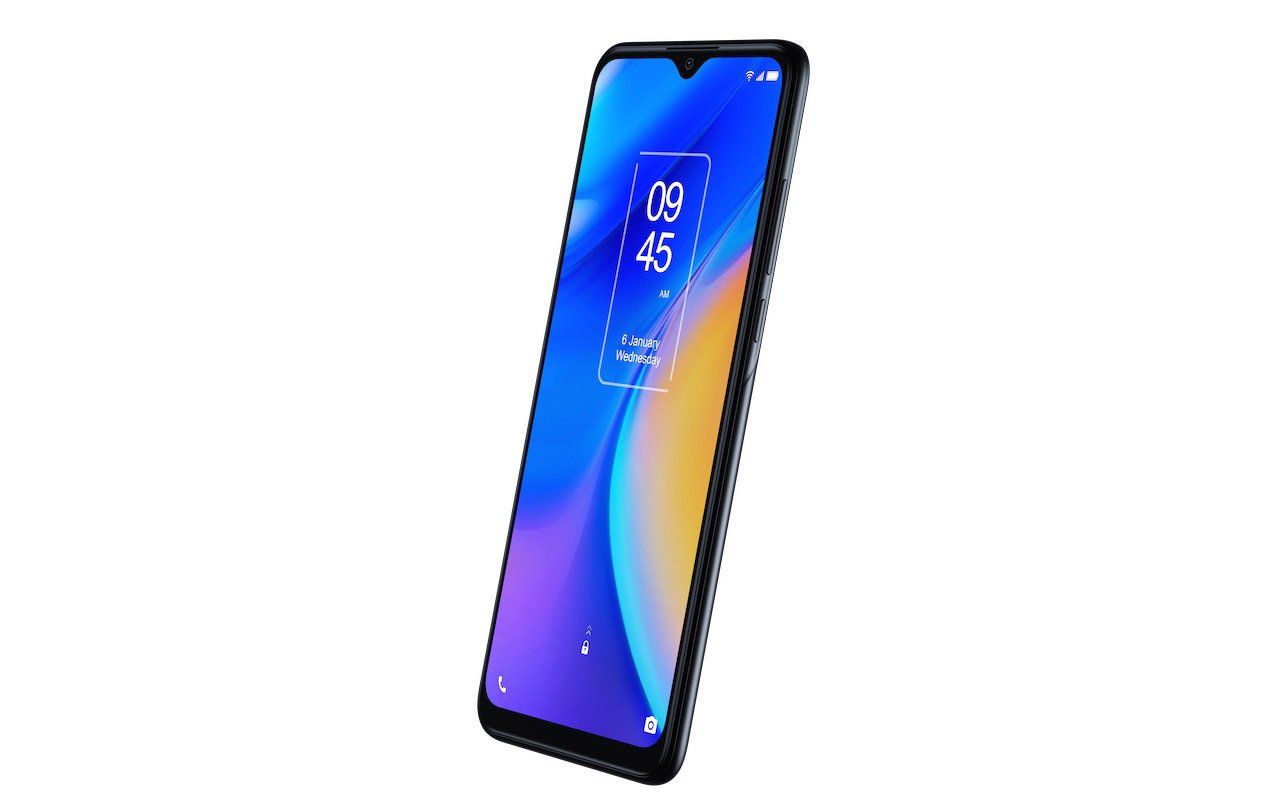 It's quite common for phone companies to not really send out their budget phone options for folks like us to play with. They prefer we look at the flagships and the shiniest new features at the top end of the range to encourage people to fall in love with the best new phones in all the land.
And it is fair enough to love the latest and greatest! We love it too!
But when we get the chance to spend some time with a phone like the TCL 20 SE, which will go on sale in June for $299 outright (it will be an Officeworks exclusive), you realise that phones like this offer an incredible amount of value at a wildly reasonable price.
The TCL 20 SE has so much of the shiny glossy vibes you want from a top of range phone. Nice to hold, well finished edges, a four camera array (we'll dig into that more shortly), a fingerprint reader and a big 6.82-inch screen and 5,000mAh battery to drive it give this the polish you expect from any phone released in 2021. The glossy back has just the right amount of tack – it doesn't feel like it'll slip out of your hand at the slightest nudge.
The right trade offs?
On that surface, the one thing that splits this from the top end of phones today is the bezels and depth of the screen. There's just more 'edge' to the device – but nothing crazy, just that little bit more than the most refined phones out there.
The screen sits a little further 'back' behind the glass than more expensive new phones to, and it's the most obvious point of contention for whether you accept the trade off for the price. It's an "HD+" screen, which means 720 x 1640 resolution on an ultra wide 20.5:9 body. Basically, it's like a longboard in the palm of your hand. With 1500:1 contrast ratio, 450 nits brightness and 16.7M colours on the display it's pretty low ball specs overall. If you walk into a shop and look at this screen and think "that's not bad" then you're over the hurdle and ready to keep a lot of money in your pocket.
Under the hood, you're getting a Snapdragon 460 processor with 4GB RAM. I don't follow the whole Android chip space closely, but it's obviously not top of the line but it doesn't feel snail paced, though now and then you notice a momentary wait before something happens. Usability feels just fine. No complaints, no socks blown off. Fine, serviceable phone performance.
Specs declare the phone has 128GB of storage and those four cameras offer up 16 Megapixel images from a 48 Megapixel sensor (a process called 'pixel binning' to balance resolution with light capture and final polish of the picture) on the main lens plus 5 Megapixel Ultrawide, 2 Megapixel macro shooting and that last lens is 2 Megapixels for depth sensing. On the front it's an 8 Megapixel selfie camera.
These cameras keep me coming back to that same story. The images are fine and nice, with a solid night mode. Not amazing. Not awful. You definitely notice these shots aren't as good as a top of range beast where buyers are almost exclusively paying top dollar for the camera features these days. But then you return to that price and remember it's ultimately all looking far better than it has a right to for the money.
The big glaring complaint here is a classic of the genre. Yet another company deciding it needs to put its own custom presentation layer on top of Android 11 to… look unique? I'm really not sure, but I'm yet to meet an Android UI I didn't want to throw away in favour of stock Android. At this price range I wish I would only ever find the comforting glow of a raw Android interface.
There's a $499 alternative to this phone, the TCL 20 5G, with a few more bells and whistles and the eponymous 5G network service and some snazzier features on the camera front. But that $499 space feels like it's starting to need to fight off other mid-tier phones for your love and there's still plenty of time to ignore 5G before you absolutely need to make the jump.
When you're looking to keep a lot of dough in your pocket, this $299 TCL 20 SE is a lot of phone for a very casual price.
Byteside Newsletter
Join the newsletter to receive the latest updates in your inbox.