Pentanet makes history

Monday, May 10, 2021.
Pentanet makes history: A big moment for Australian esports overnight, with Perth's Pentanet.gg becoming the first local team to make it out of the group stage of an international League of Legends competition. Pentanet split its victories with main group rival Unicorns of Love, 2-2, resulting in a play-off match to decide who would progress. Pentanet secured the victory and made history for the Oceanic region. At the end of 2020 League of Legends closed down the local region's official league, with top Australian talent largely moving to the USA to continue their careers. A new association formed to create a new local competition and to see Pentanet succeed on the world stage after such uncertainty and change is a spectacular moment for the local esports scene.
Aussie AI centre for CSIRO: The federal budget takes place tomorrow, and a pre-announcement late last week saw the government reveal it aims to establish a new National AI Centre to coordinate AI expertise and help drive adoption of AI opportunities across Australian businesses. The centre will sit within CSIRO's Data61. A number of additional initiatives were also announced, including encouragement for more AI-related graduate programs as well as programs to encourage the use of AI in regional Australia to solve both local and regional problems.
Encryption is bad, mmmkay?: In a submission to a parliamentary enquiry into digital surveillance, the Australian Criminal Intelligence Commission has argued there is no legitimate reason for using encrypted communications and that such tools are used almost exclusively by criminals. In a submission that seemed to ignore Apple Messages, WhatsApp, Signal, and other everyday encrypted communication tools used by millions of Australians, the ACIC in no way made a distinction between other dedicated forms of criminal communication. In a statement to iTnews, however, ACIC did clarify it was focused on very specific tools in its argument. Hopefully it explains that to parliament better next time too.
Clubhouse finally hits Android: Social audio service Clubhouse has now launched on Android after a year of exclusive access for iOS users. After a lot of attention at the start of 2021 which slowed in recent months as Twitter, Facebook, Reddit and Discord have all launched similar services, the Android launch maintains the platform's invite-only focus. Whether it's too little, too late will be seen in coming weeks.
DOGE-1 to the moon: In what sounds like a meme but is apparently very real, SpaceX has announced it will launch a lunar mission in 2022 named DOGE-1, which the Elon Musk led space company says is being funded entirely by Dogecoin. The mission will send a cubesat payload into lunar orbit, but details on why remain vague. The press release says Geometric Energy Corporation is the organisation funding the mission.
Macro spooky action gets real: In more substantial science, researchers at the US National Institute for Standards and Technology have observed the effects of quantum entanglement at a macroscopic level. A pair of tiny aluminium drums, one-fifth the width of a human hair – positively gargantuan in quantum terms – were seen to move in a highly correlated fashion that could only be explained by entanglement. The research has long-term potential in continued development of quantum network and communication technology.
Order takes out CS:GO Champs: Finally, in other esports results, ESL crowned the Season 12 ANZ Champs winners for CS:GO, with Order defeating Dire Wolves for the title on Sunday night. Dire Wolves took the first map of the final in overtime, but Order won the next three maps to take the title. On the global stage, Overwatch League's May Melee took place over the weekend with Dallas Fuel taking out the win.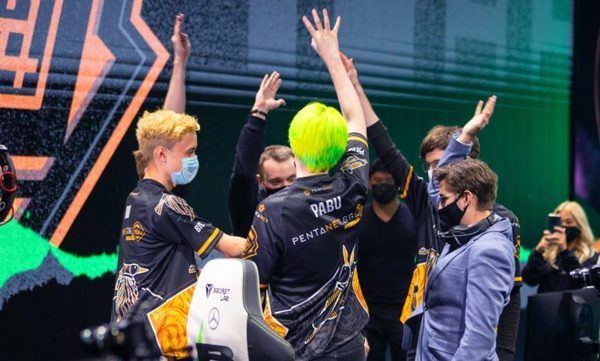 PentanetGG outlast Unicorns of Love, escape Group A after MSI 2021 tiebreaker
Oceania advances beyond the group stage for the first time in history.
Brain food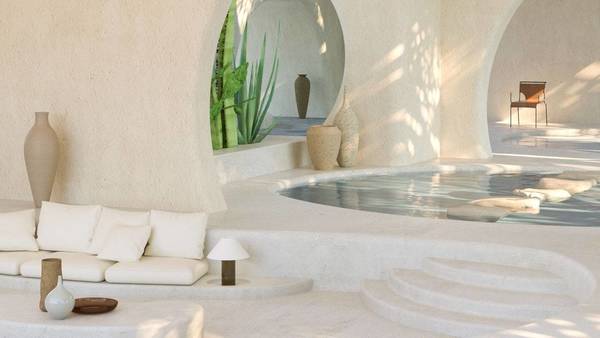 The strange, soothing world of Instagram's computer generated interiors
Aspirational renderings of interiors is a fascinating new genre of tech meeting home lifestyle circles.
Study finds no link between time teens' spend on tech devices and mental health problems
It's interesting, but I think there's also an issue here where it's self-reported quantitative when we could really use better comprehension on qualitative – it's not how long you use it, but what you're doing on it.
Welcome to The Future!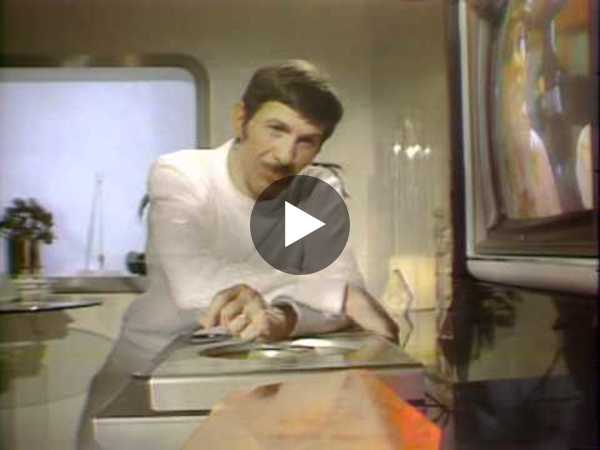 Leonard Nimoy demonstrates the Magnavision LaserDisc Player
On this day...
1894: Marconi sends his first radio signal a distance of three-quarters of a mile, marking the start of the wireless revolution. Like all great inventions, his own government wasn't interested so he had to go abroad to get funding to commercialise his technology.
Trivia
In what year was actress Hedy Lamarr awarded a patent for frequency hopping spread-spectrum technology?
Friday's answer: Bad Boys for Life.
Byteside Newsletter
Join the newsletter to receive the latest updates in your inbox.