Lenovo Yoga Slim 7i Carbon shows Intel Evo power has plenty to offer
Lenovo Yoga Slim 7i Carbon shows a lot of power in a slim, light body that speaks to how much quality and value awaits in the Intel Evo era.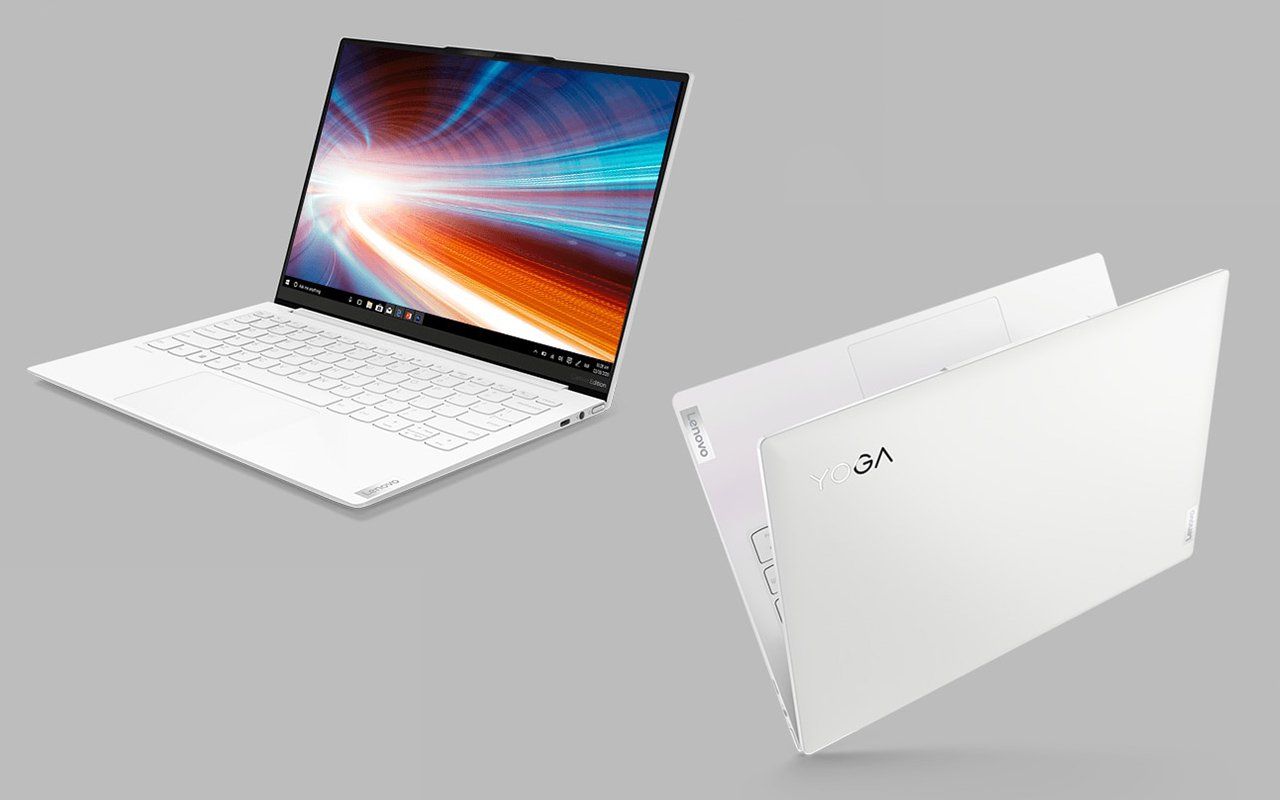 Last week we had the drop on Intel's high performance line of 11th Generation mobile processors, but for the past month I've had my first hands on with one of its Intel Evo series laptops that set a fresh new benchmark for the Form Factor Formerly Known As Ultrabook. And this laptop is dizzyingly impressive.
It's one thing to have walked through everything that is important about Intel Evo hardware. Instant on, all day battery life, high res screen quality, light weight, all that jazz. But getting hands on definitely showed that putting the mandates in place for what manufacturers must do with the hardware to get that Intel Evo sticker really does ensure an amazing experience for users.
Yoga fire!
The Lenovo Yoga Slim 7i Carbon is a bright, white (officially 'Moon White') super slim (it's right there in the name) laptop that felt like so much more than its surface.
My memory of the launch of the Yoga brand within the Lenovo family is all about twists and flips to deliver 2-in-1 experiences for users – the classic laptop-tablet hybrid concept. That has changed to include this Slim concept that suggests the contortion took place inside this body already because surely nothing this good should be able to fit into this little space.
I didn't try to download the latest games nor some crazy number crunching software to push this to its limits. I just used it for general apps and browsing and day-to-day performance, which is where its design intent lies. And even with graphics editing and other 'everyday' tasks that ask for a little more than working in documents with a few dozen tabs open, this thing just seemed happy and eager to get on with the job.
I also recall in the early days of the Ultrabook era that holding some very slim laptops by one corner of the chassis would result in weird creaking feelings like it wasn't really strong enough to cope with the stress. Looking to the Carbon part of the name on this one we find the carbon fibre cover is built around a tough internal structure that does not stutter when you stress its chassis a little.
And wow that Lenovo trademark keyboard feels so good in this body. On gaming laptops I've sometimes found this style just a little too broad for my taste, and not responsive enough when you're smashing keys because Your Digital Life Depends On It, but here in an Intel Evo design this keyboard feels gorgeous. Each keycap feels just right, with the gently spooned shapes helping you type like you're on a far larger keyboard than would ever fit into a 13.3-inch body.
This screen is also a stunner. A 2560x1600 QHD display that proves once again why 16:10 is a better screen size for laptops than a 16:9. It's just roomier, and makes the whole case just feel 'right' when it comes to size and shape and room for the keyboard and palm rest. And this is a Dolby Vision compliant screen, so you get great colour and clarity when watching video content. Connectivity is Wi-Fi 6, which is a must have buying a new laptop in 2021. But worth mentioning because there's a good chance cheap laptops right now will be locking you into Wi-Fi 5 (.11ac) for years to come.
And on that battery life front, Lenovo claims 13 hours and my general impression was that it definitely hit the 12 hour mark, and with the Instant On experience it makes it a lot easier to close the lid to send it to sleep between tasks knowing you want have to wait for it long to wake up when you want to get back to work. Plus we're now in the USB-C era for charging, which makes it easier to travel with a charger that will keep you topped up when away from the desk. You actually get 2x Thunderbolt 4 ports here (on your left) and on the right there's a headphone jack and USB 3.0 port.
I love that the Lenovo Yoga Slim 7i Carbon represents a fantastic new baseline for what it means to choose a seriously portable, lightweight laptop that doesn't feel like a compromise. Starting from $1,949 for a Core i5 that includes 512GB of SSD storage and 16GB RAM this really does feel like a solid deal if you want a compromise laptop that isn't really a serious trade off in any direction.
If you know why you need more power than this, go get it. If you don't know what you need, the Lenovo Yoga Slim 7i Carbon represents great value and shows the Intel Evo era is well worth paying attention to.
Byteside Newsletter
Join the newsletter to receive the latest updates in your inbox.