Ebay says "Us NFToo!"

Wednesday, May 12, 2021
Funding the future: The federal budget happened last night, and over the past week the government pre-announced many aspects that are important to technology and digital culture industries, including the tax offset scheme for videogames and the new AI centre at the CSIRO. Unfortunately the university sector continues to be treated with disdain by the government, with almost 10% of further cuts that will see yet more jobs lost in the sector. And never forget the government's continued negligence on climate change.
Here's coverage from ZDNet, iTnews, and InnovationAus.
Intel gets its Tiger Lake: Intel has unveiled its 11th-generation H-Series Core processors for high-end mobile performance overnight. Codenamed Tiger Lake, the new hardware is aimed at people who want to take serious gaming or graphics processing on the go. Alongside the news, NVIDIA also unveiled its mobile edition RTX 30 Series GPUs alongside Intel's announcements, with Dell, HP, Lenovo, Gigabyte, MSI and Razer all having new high-end laptops ready to roll based on the new hardware combination.
Viva la Vive: To go with your shiny new gaming laptop why not grab a shiny new VR headset? HTC is holding its ViveCon virtual event this week and revealed the new Vive Pro 2 and Vive Focus 3 headsets. The Vive Pro 2 is a big upgrade over the previous generation, with a 120-degree field of view, 120Hz refresh rate and 2448x2448 pixel resolution for each eye. The Focus 3 features similar specs but is a wireless all-in-one VR system that requires no PC and no sensors and is targeted toward business users.
Smart home Matters: Good news for smart home technology today, with a leading interconnectivity standard getting a brand overhaul ahead of full rollout to the market. The tech is now called Matter, with a logo that will appear on supporting hardware. Matter is being supported by Apple HomeKit, Amazon Alexa, and Google Assistant standards and can run over Ethernet, Wi-Fi, Bluetooth Low Energy, or Thread networking technologies. Matter is run by an industry alliance, formerly known as Zigbee and now the Connectivity Standards Alliance, that is sponsored by Apple, Google and Amazon, the project is open source and royalty free, and market leaders like Philips are saying they can send software updates to existing products to support Matter.
Ebay says "Us NFToo!": Ebay has announced it will allow the sale of NFTs on its platform, adding yet more legitimacy to selling all manner of digital things as collectible tokens on blockchains. NFTs are typically bought and sold using cryptocurrencies, but that doesn't have to be the case, so eBay may lead to a mainstreaming of the concept. eBay has also recently said it is looking at the possibility of accepting cryptocurrencies as a payment in future.
In space, Voyager hears plasma waves: The little space probe that could, Voyager 1, keeps on delivering fascinating new insights into the great beyond, with a new report in Nature Astronomy looking at how its instruments are now detecting the constant drone of interstellar plasma waves. This is valuable insight into the nature of particles and plasma in the very-nearly-full-vacuum beyond our solar system. Launched in 1977, it is now over 22 billion kms from home and sends data back at a rate of 160-bits-per-second from its 70 kilobytes of memory.
iPhone + PS5 = BFFs: In games news, for those lucky enough to have gotten their hands on a PlayStation 5, Sony's Remote Play app for iOS has received an update to support the use of the PS5 DualSense controllers, with its adaptive trigger technology is supported though haptics may not be fully operating at this point. But it's a win for those who take advantage of the Remote Play system that allows access to your PlayStation via an iPhone or iPad.
That's your Bits bulletin for Wednesday. I'm Seamus Byrne from Byteside, thanks for joining me.
Brain food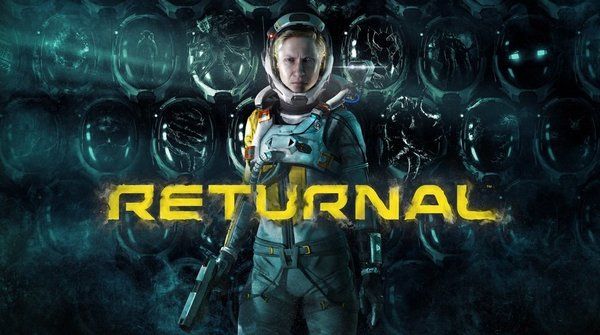 I'm still not ready to go back to serious games
Returnal seems brilliant, yet I need to keep playing Sackboy and other gentle games where the stakes are lower and the energy is friendly.
Thread smart home explained: Everything you need to know about the wireless protocol
I mentioned Thread in the Matter post, so it's worth flagging what it is if you don't already know. The fact it's all coming together and going to work together is a really significant moment for smart home tech.
A closer look at the DarkSide ransomware gang
A leading security expert delivers a really insightful post on the story behind the ransomware organisation that shut down 8,000 kms of oil pipeline and how we got to this point.
On Byteside
TP-Link Deco AX3000: Simple, speedy, stylish
TP-Link Deco AX3000 Wi-Fi 6 mesh router kits are have a nice, subtle design with great features and solid performance.
TCL 20 SE: a lot of phone for $299
There's some key trade offs to keep in mind, but this TCL Android phone shows how much you can get without emptying your bank account.
Cool
Dungeons & Dragons' new Magic: The Gathering crossover set includes classic items and spells
I missed this last week, but there's some first looks at cards coming to the D&D card set and as an old D&D nerd this looks really exciting to me.
A mystery card back appeared in Hearthstone, secret hunters got to work
Last week a "Mysteries of the Phoenix" cardback was added to Hearthstone, and it sent the community hunting for clues. It's solved now, but read this for the initial excitement (then go look up the answers and get the cardback).
On this day...
1941: The Z3, the world's first programmable, fully automatic digital computer, was unveiled in Berlin.
Trivia
In which year did Amazon first sell more ebooks than physical books?
Yesterday's answer: Race'n'Chase
Byteside Newsletter
Join the newsletter to receive the latest updates in your inbox.