The next Windows
Victoria passes an onerous law on EV drivers, Nadella hints at the future of Windows, plus Goog, Epson, esports and more in today's Daily.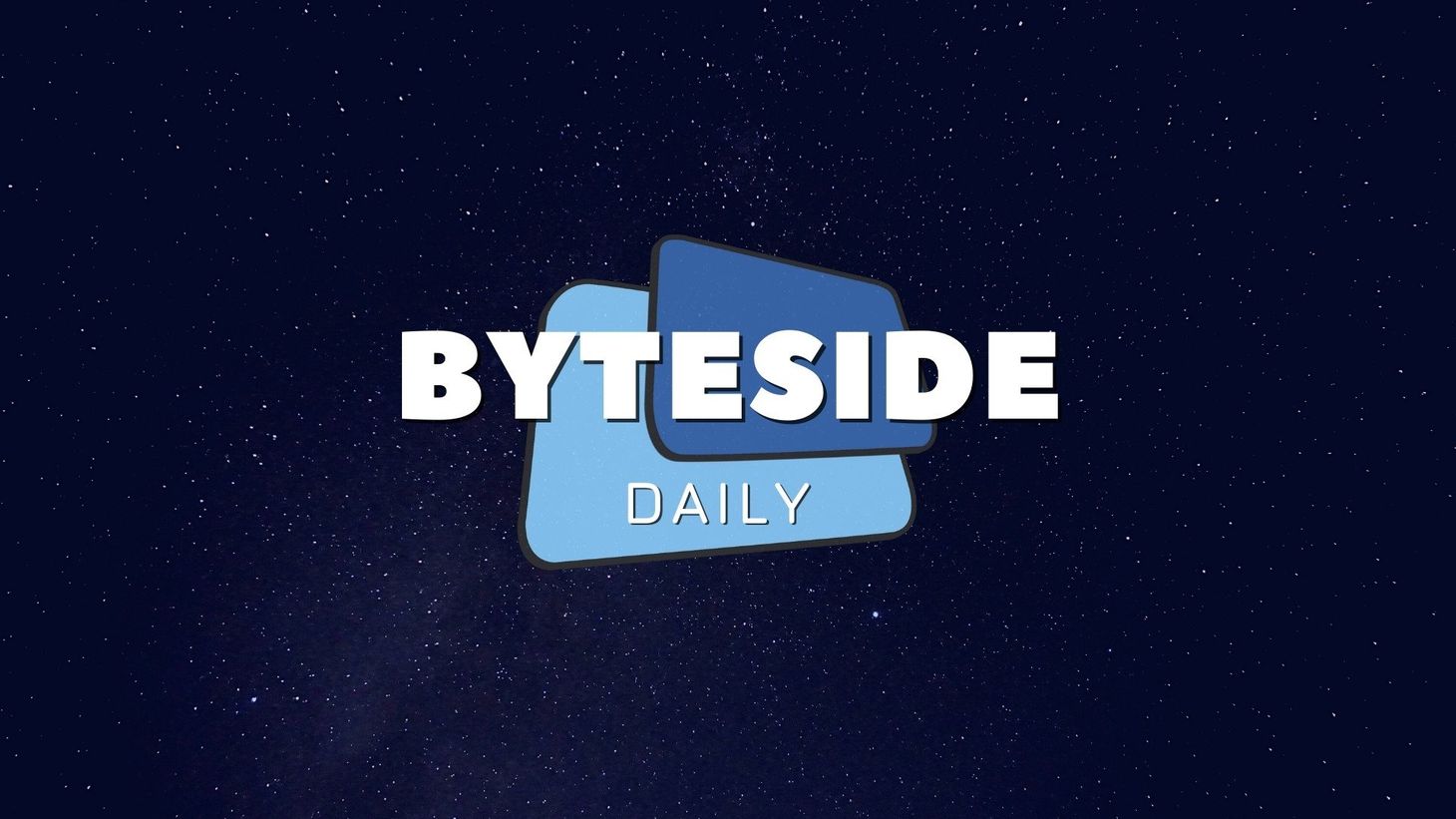 No good very bad EV law
The Victorian government has passed an extraordinarily backward new law overnight, adding a new per kilometre charge for electric vehicle drivers in the state. Aside from the horrible choice to start charging taxes on a class of vehicle that Australia desperately needs to better promote to improve environmental outcomes on our roads, the 2.5c per km fee has to be manually tracked and reported via a website, adding a level of nuisance and friction to those who are leading the way with EV adoption. Penalties will apply for anyone who fails to adhere to the new reporting system. We try to avoid editorialising here in the daily bulletin, but this is a terrible decision at a time when every measure to ease a transition toward reduced carbon emissions is required to save the planet.
The next Windows
Microsoft's Build 2021 conference is happening this week, but the biggest news of all may be being held back for a little later on. During his keynote address, Microsoft chief Satya Nadella teased that a very big new update for Windows is coming soon. Quote: "Soon we will share one of the most significant updates to Windows of the past decade... I'm incredibly excited about the next generation of Windows." With a "very soon" also used, perhaps we'll learn more around the time the next major update to Windows 10 drops in June, which includes much discussed updates to system icons, system default fonts and other UI features.
A pinch of Fuchsia
In other operating systems, Google has officially put its third operating system Fuchsia into the real world, with news the Google Home Hub has been updated to be based on the Fuchsia OS. There's been no fanfare around the shift and for years the Fuchsia team has been working to put the system into different aspects of the Google ecosystem, so this quiet push to the original Nest Hub (and not the second gen version either) is an interesting move.
Cool idea, Epson
Imaging giant Epson has announced a partnership with National Geographic to promote the need to protect the world's permafrost regions, collaborating with its explorers and researchers to encourage us all to find ways big and small to fight climate change. The announcement arrives alongside Epson's launch of its latest Heat-Free Technology for its ink-jet printers, which sees a big reduction in energy consumption, especially compared with laser printers. The new range of EcoTank printers includes new six-colour photo printer models at up to A3 size that skip the old ink cartridges to deliver thousands of prints with a lot less fuss.
Here comes one less cavalry
In video games, news from late last week we missed saw a major announcement for fans of competitive modes of Overwatch, with news that Overwatch 2 will be shifting the game from 6v6 to 5v5. The game is dropping a second tank class from the standard team composition and while it might not seem like much on the surface it will see a huge shift in the style of play typically seen in the game where tanks and shields have slowed the regularity of kills in the game's modes. Overall this single announcement gives Overwatch 2 the biggest boost in appeal as it will significantly change the flavour of PvP in the game.
Tanks for the MMRs
In local esports, the ANZ Premier League of World of Tanks wrapped up over the weekend, with North Sydney Sentinels taking out the title against the Brisbane Bulldogs at a final event at Fortress Melbourne.
Overseas, the Valorant Masters is underway this week in Iceland, the first major international tournament for the new FPS that was released during the pandemic from League of Legends maker Riot Games. The Masters series will conclude this weekend.
Enjoy the eclipse tonight
Finally, a reminder to look up tonight for one of the best full lunar eclipses we'll ever get the chance to see here in Australia. It's taking place through the comfortable hours of the evening today, beginning at 7.45pm on the East coast and 5.45pm in WA, with totality at 9.11pm and 7.11pm respectively and everything will be over before 11 and 9. You don't get the chance to see many of these in a lifetime, so enjoy it and reflect on the magic of the universe and our darling little planet within it all.
---
Brain food

Activists mobilize to fight censorship and save open science
More than half of academic publishing is controlled by major publishers, locked away behind expensive paywalls. They desperately want to censor research-sharing resource Sci-Hub from the internet, but archivists keep fighting back.
via www.eff.org

A good analysis from Ben Thompson at Stratechery on the arguments from both sides at the Epic vs Apple trial that finished its arguments this week. Now we await the judges decision...
via stratechery.com

Research reveals why some find the sound of others eating so irritating
Munch, chomp, slurp, chomp, crunch.
via www.theguardian.com

John Steinbeck wrote a werewolf novel and his estate won't let the world read it
Best known for Of Mice and Men, The Grapes of Wrath, and East of Eden, this is the story of a hidden genre work: Murder at Full Moon.
www.openculture.com
On this day...
1923: The first 24 hours of Le Mans event took place. It is the world's oldest active car race.
Trivia
When Nokia was first founded in 1865, what was its primary business?
Yesterday's answer: The Viking Project
Byteside Newsletter
Join the newsletter to receive the latest updates in your inbox.