Type by imagining your handwriting
Tesla drops Bitcoin, Wi-Fi gets hacked, Apple fights fraud, and science helps people type just by thinking about handwriting.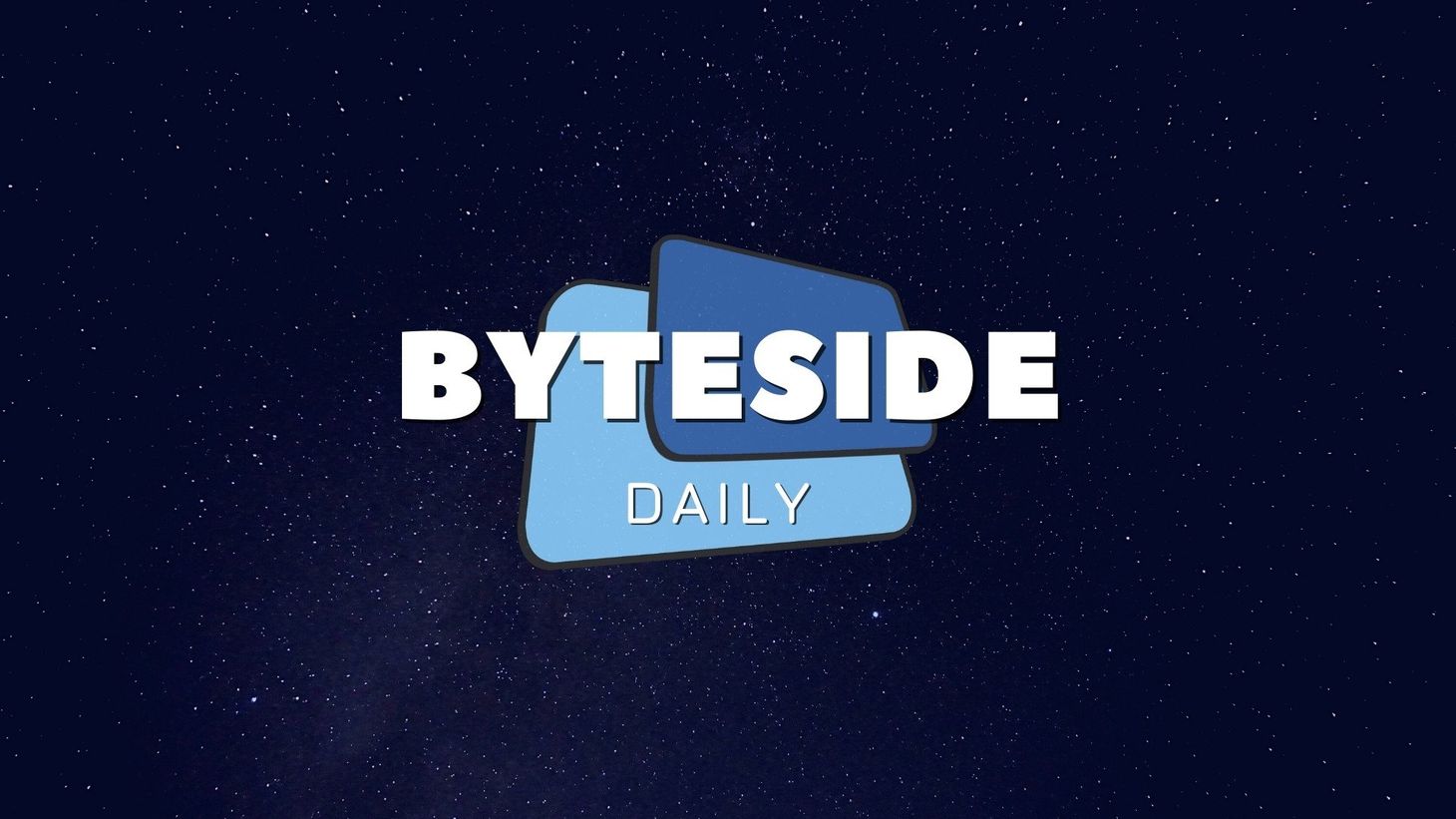 Bouncecoin: Tesla has announced it is changing its stance on trading Bitcoin for its cars, announcing it will no longer accept payments in the cryptocurrency. Tesla CEO Elon Musk cited concerns over the environmental impact of the mining process used by the world's most prominent and highest valued cryptocurrency. The change comes just seven weeks after Tesla began accepting Bitcoin and even saw its first quarter profits boosted by an increase in the value of its Bitcoin holdings, worth $1.5 billion. Musk said the company will not sell any of its holding and is looking for alternate cryptocurrencies that have lower energy requirements for their use.
Wi-Fi FragAttack: A wireless security researcher has published a paper that finds a wealth of security vulnerabilities in Wi-Fi at both a design and implementation level, dating back to the origins of Wi-Fi in 1997 through to the latest versions on the market today. The flaw is only exploitable at close range, but enables an attacker to trick the security protocols into allowing data to be decrypted and read. 75 devices were tested across all major operating systems and all were affected by at least one of the flaws. The good news is that the flaws were disclosed to the industry and patches have been rolling out over recent months. Yet again, make sure you check your computers, smartphones and your router are updated to the latest versions to stay safe out there.
Apple's App Store fraud fight: The Epic vs Apple battle continues, and not just in the courtroom. Apple has emphasised that its tight control of the App Store ensures safety standards are well managed, but revelations in the case have suggested the company has at times allowed malicious apps to slip through the net. For example, in 2015, internal emails showed Apple had found 2,500 apps were downloaded 203 million times by 128 million users. As a form of rebuttal to these concerns, Apple has announced via its newsroom blog that while some things may slip through an awful lot has been caught along the way. The post says that in 2020 alone, $1.5 billion in potentially fraudulent transactions were stopped in the App Store, with 3 million stolen credit cards blocked from making purchases. Over 200,000 apps were rejected for privacy violations, 48,000+ were rejected for having hidden features and over 470,000 developer accounts were banned permanently.
M1 iMac benchmarks looking good: Benchmarks are beginning to flow through as people get a chance to test the new M1-based iMac. Geekbench test scores suggest the entry-level M1 iMac is performing around 56% better than the previous top of line 21.5-inch Intel models. These were last specced in 2019 so they're running older 8th Generation Intel Core processors. For the high-end 27-inch Intel iMac, the new M1 iMac runs faster in single core tasks but not for multicore, so users with those models should stay where they are until any potential iMac Pro appears in future.
Typing by imagining your handwriting: A new study published in Nature this week has showed that brain-computer interfaces are making it possible for humans to type words into a computer by just thinking about writing the words in handwriting. The study worked with subjects whose hands were paralysed due to spinal injuries, and they achieved typing speeds of 90 characters per minute at an accuracy of 94% or 99% with autocorrect switched on. This is considered a big improvement over systems that focus on controlling a cursor or other typing mechanism.
Making AAA games from home?: An interesting new games studio has been announced that takes talent from AAA studios and lets them operate in a fully remote working environment. Lightforge Games announced it has raised US$5 million to set up its studio focused on making roleplaying games, with the studio made up of talent from Blizzard and Epic Games who will work together in an entirely remote working arrangement. The studio funding includes money from Dreamhaven, the company created last year by former Blizzard CEO Mike Morhaime.
Six Invitational Aussie casters are go: Finally, a quick esports shout out to the Rainbow Six Siege 'Six Invitational' which has had its group stage kick off in recent days. While there's no Australian team there this year due to Wildcard's inability to attend, there are three Australians working on the casting and analyst desk, so tune in for the action and to hear some Aussie accents helping to make Siege a lot of fun to watch.
---
Brain food

Meet Jennifer Daniel, the woman who decides what emoji we get to use
As the new head of the Emoji Subcommittee for the Unicode Consortium, Jennifer Daniel has a vision for how to make these symbols work for everyone.

I mailed an AirTag and tracked its progress: here's what happened
An interesting experiment that also raises some questions about how the alert system works and whether it's effective enough for the task.
A 'beautiful' female biker was actually a 50-year-old man using FaceApp. After he confessed, his followers liked him even more
The middle-aged father's big reveal sparked a debate over identity in the Internet age: 'The only thing I'm creating is … my appearance. Everything else is me.'
Byteside

Stern Pinball shows us The Way to a Mandalorian pinball machine
Stern has delivered some great Lucasfilm tie-in machines over the years. We take a first look at what we'll get when we play The Mandalorian.

Inside the new Overwatch League Power Rankings by IBM Watson
We chat with the IBM Watson Overwatch League team leader about how they're using AI to level up stats analysis in professional esports.
On this day...
1980: Digital Equipment, Intel and Xerox got together to announce the Ethernet specification, a very rare port design to have survived unchanged and in consistent wide use over the past 40 years.
Trivia
Which 1990s indie rock song had its music video included on the Windows 95 CD-ROM?
Yesterday's answer: 2010
Byteside Newsletter
Join the newsletter to receive the latest updates in your inbox.