Should parliament ban phones?
In today's bulletin, parliament considers trialling limits on phone use on the House floor, plus SpaceX, Google, YouTube and more.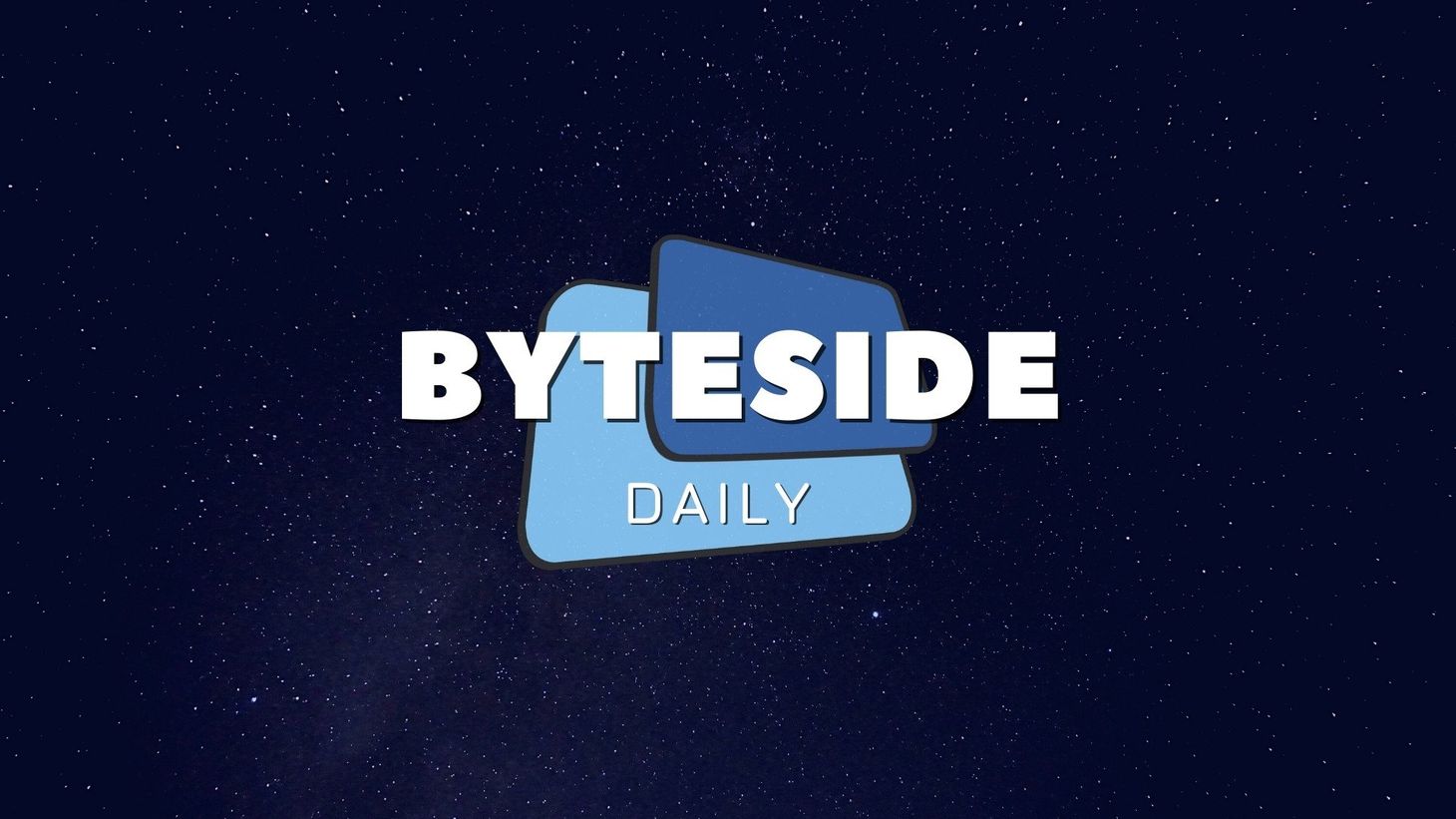 Ban phones in parliament? The federal parliament has been asked by a parliamentary committee to trial a ban on smartphones during question time to improve the perception of how business is conducted in the House and the attentiveness of parliamentarians. The House Standing Committee on Procedure called for public submissions and a survey on improving Question time that started in 2019 , with respondents feeling conduct was poor and real questions were not being answered or even asked, and that parliament was setting a bad example for society, especially children, about how debate should be conducted. Mobile phones were first allowed into the Chamber in 2015, and after many public responses mentioned phones being a 'bad look' the committee has proposed a trial to restrict their use. Whether the trial will even take place remains to be seen.
Snap n Go: Eftpos is aiming to roll out a network of QR codes to create new opportunities to pay for goods and services through the payment platform, with its recent acquisition of Beem It providing the basis for the new move. Beem It was previously owned by Commonwealth Bank, National Australia Bank, and Westpac. Eftpos has lost a lot of ground in digital payments, with most tap and go payments associated with Visa and Mastercard instead of the traditional Cheque or Savings options that used Eftpos to perform the transaction, so providing new avenues to grow its share of transaction opportunities is a big deal. As people have become more comfortable with QR codes over the past year, Eftpos thinks Beem It could become useful in both physical and online payment processing.
Space broadband for Google: SpaceX has signed a deal with Google to provide its Starlink satellite broadband services to Google's Cloud data centres. The deal will see Google's cloud services get the added assurance of an additional connectivity option that is fast and gives a boost to redundancy, while Starlink will sell Google Cloud services to its customers through its channels. Starlink made a similar deal with Microsoft Azure last year.
Google cops fine for Android Auto: In Europe, Google has been fined over €100M for abusing its competitive advantage to control the Android Auto interface. An EV charging station app called JuicePass was barred from being available on the Android Auto interface, effectively stunting the app's ability to grow its audience and utility in the market. The app had been blocked for two years and the Italian court has ordered Google allows the app to be available through Android Auto. Google says it disagrees with the finding and is considering its options.
YouTube's ongoing disinfo wars: Elsewhere at Alphabet, CNET has reported that YouTube recently banned dozens of channels that were posting videos related to the QAnon delusion after they were brought to the company's attention. The channels had been evading detection by deleting their own videos within days of posting, using YouTube more like an ephemeral video platform. In all, 40 channels were removed after CNET's Rich Nieva had shown the evidence to the YouTube while questions are raised about the tricks channels are deploying in their effort to spread disinformation while generating views to earn ad revenue.
Final Fantasy fan fest: For Final Fantasy fans, this weekend sees a virtual fan festival taking place to celebrate the massively multiplayer Final Fantasy XIV. The game's next major expansion, Endwalker, is arriving in coming months and the event will reveal more details while also offering developer panels and in-game events for the community to take part in.
Pentanet #SENDIT: Finally, in esports this weekend, the Rumble stage of the League of Legends Mid-Season Invitational kicks off, with Pentanet.gg taking on Mad Lions and PSG Talon tonight, with two games every day over the next five days. In fighting games, registration for Australia's biggest FGC tournament, Battle Arena Melbourne, is now open with the live event scheduled for July 9-11.
---
Brain food

HTC's newest headsets signal end of Vive's 5-year "VR for the home" mission
An interesting take on how the latest releases from HTC suggests no sign of trying to improve the 'entry level' options to expand the market.

Tech vs. Journalism: how Silicon Valley gets written about
Silicon Valley feels picked on by "woke" journalists "who can't code." Reporters feel picked on by petty zillionaires with anger-management problems. Inside the nasty clout battle for how the most important industry in the world gets written about.

Colonial Pipeline paid hackers nearly $5M in ransom
An interesting lesson here, with the big hack in the US reportedly paying up to end the lockout – but the decryption tool provided by the hackers was so slow it was still faster to restore from backups.
Weird

Homeowners find giant Monopoly board painted on the floor while tearing out the carpet
Would you stop and play a game if you found this?
On this day...
1973: NASA Skylab was launched, America's first (and only solo operated) space station that is most famous to Australians for when it disintegrated over Western Australia on re-entry in 1979.
Trivia
In what year was youtube.com registered as a domain name?
Yesterday's answer: "Buddy Holly" by Weezer
Byteside Newsletter
Join the newsletter to receive the latest updates in your inbox.