Shiny new You at Google I/O
Big news from Google I/O today, plus a victory for gig economy workers at FWC, the death of Windows 10X, Ethereum power cuts, and more.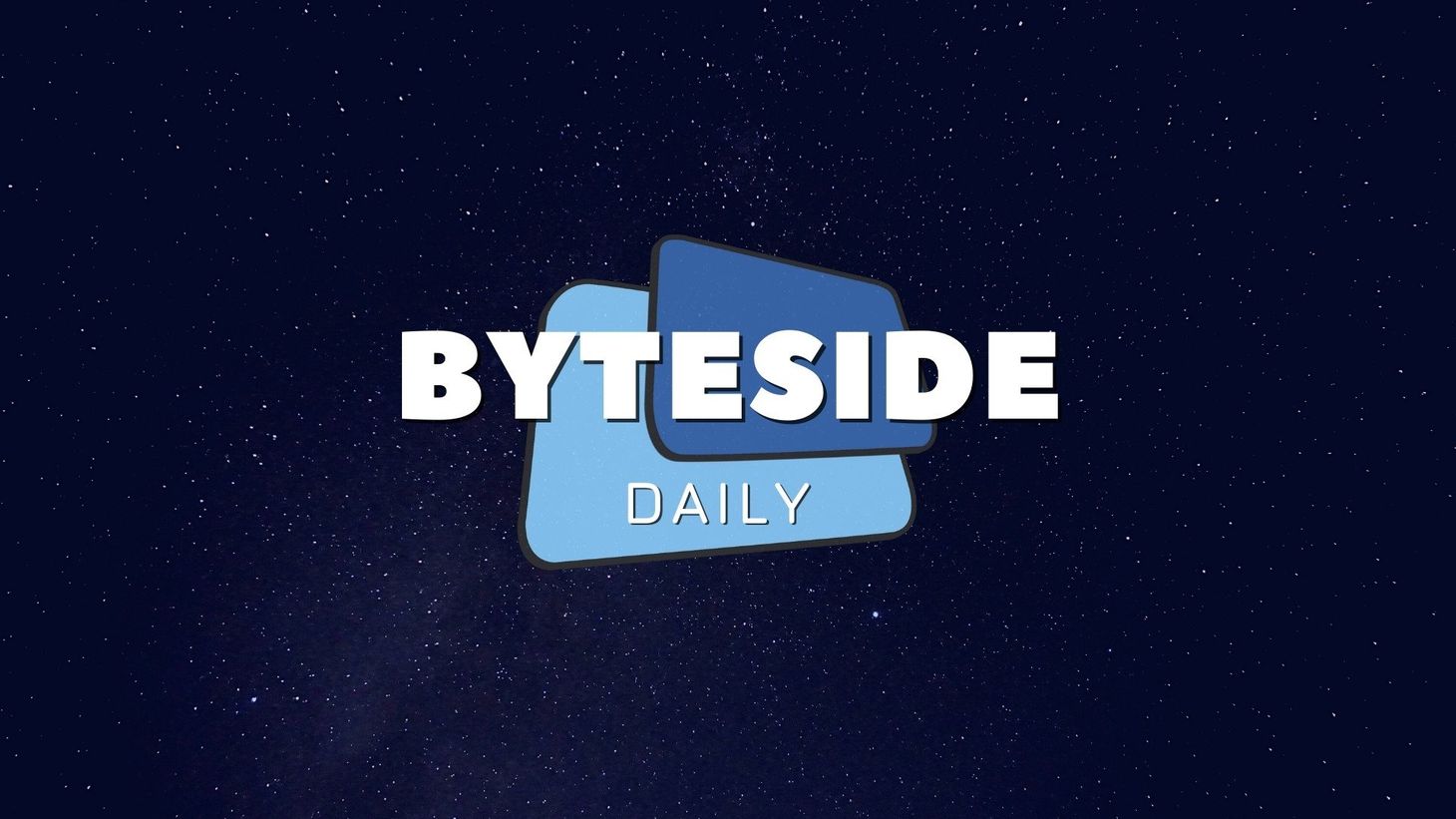 Shiny new You at Google I/O: Google I/O kicked off overnight, the company's festival of new toys, and this year we see a very new look for Android ahead of the launch of the version 12 update. They're calling it a "Material You" design, and the colours of the whole OS, including settings and menu areas, will change to follow your theme. Google also showed off new features for Google Workspace, including better video meetings layouts, and there are many upgrades to how Google Photos will work, including creating animations from still shots and creating a locked folder where you can keep photos that you don't want to see when you're scrolling through your library.
On the hardware side, Google announced it is unifying its WearOS with Samsung's Tizen platform along with more input from Fitbit to bring Android wearables back into a more cohesive platform experience. WearOS 3.0 is claiming to be 30% faster than the current version and will get features like an offline music mode for YouTube Music. Another big hardware concept revealed was Project Starline, that uses a booth full of cameras to create 3D models in real-time so you can feel like you're sitting across from a real person.
Victory for rider-employee recognition against Deliveroo: Here at home, the Fair Work Commission has ruled that a Deliveroo rider should be classified as an employee in a landmark ruling against gig economy contractor arrangements. The rider brought an unfair dismissal case against the delivery company after they had been kicked off the platform in April last year. The case looked at the way the booking system gives preferential treatment to riders who operate in more employee like ways, contrary to the argument that these platforms are all about freedom and flexibility for workers. Deliveroo says it will appeal the decision.
Windows 10X where X=Dead: Microsoft has officially given up on launching a dedicated lightweight version of Windows known as Windows 10X, instead opting to incorporate the ideas developed as part of the project into future updates to the core Windows 10 operating system. The original idea was to build a dual-screen optimised version of Windows, which then refocused on being a competitor to Google's Chrome OS that has been a big hit in education markets. Microsoft says some features from its development work on Windows 10X is already making its way to the core OS, including optimised on-screen keyboard designs and enhanced voice typing.
Crypto power under 9000: With all the attention on the energy usage of cryptocurrency transaction processing, the world's second biggest crypto by market cap, Ethereum, has announced plans to change the way it operates in order to reduce power consumption by 99.95%. The concept shifts the security process from a "Proof-of-Work" system to a "Proof-of-Stake", a technical shift that Ethereum claims testing shows will generate the massive reduction in power consumption – and that consumption will not rise when the value of Ethereum does, as has been the case in the past. In one comparison, they suggest that if Bitcoin power usage today was the equivalent of the height of the Burj Khalifa, then current Ethereum usage is the height of the Tower of Pisa, and the new power consumption for Ethereum after the changes would be the height of a humble screw.
Share VR more directly with Oculus and an iPhone: Virtual Reality headset Oculus Quest is getting some interesting new features in its next update, letting you create Mixed Reality video casts and recordings by shooting the VR user with an iPhone XS (or newer) camera. The Live Overlay feature will enable superimposing the user's first-person VR view while showing them in the frame. It's not a full immersive mixed reality setup, but it's a useful new way to share VR content that helps grasp what the user is doing with what they are seeing and making it easier to share than ever before.
Special events in videogame land: Finally, in video games, the Overwatch Anniversary event is currently underway for fans of the game, with fancy new skins and a bunch of classic brawls are all unlocked, including Lucioball, Halloween Terror, Winter Wonderland and more. Elsewhere at Blizzard, the pre-patch for World of Warcraft Classic's Burning Crusade expansion happens today to give you time to prepare for the Dark Portal opening in two weeks time. And in what seemed more like a Fortnite announcement, Call of Duty is running an '80s action heroes event that will see Rambo and John McClane from Die Hard join the operator line up, complete with a Nakatomi plaza limited time event in Verdansk.
---
Vale

RIP Charles Grodin, star of The Great Muppet Caper, King Kong, and Midnight Runvia io9.gizmodo.com
Charles Grodin, one of the great comedic actors, died this week at the age of 86. I have so many fond memories of his performances.
Brain food

How M1 Macs feel faster than Intel models: it's about QoS via eclecticlight.co
A good analysis of how Apple Silicon makes things 'feel' faster for users by segregating macOS background tasks on Efficiency cores, and giving user apps unfettered access to its Performance cores.

A further step to getting GeForce cards into the hands of gamers viablogs.nvidia.com
Nvidia GPUs are too good at mining crypto. So the company keeps trying to update them to stop them from doing that job well because too many crypto fiends want to buy them all and Nvidia would rather sell cards to gamers. It's a fascinating battle.

Is social media use linked to depression? via www.npr.org
"[Researchers] describe an increasingly clear correlation between poor mental health outcomes and social media use, and they worry that Facebook ... may be muddying the waters on that connection to protect its public image."
On this day...
2001: Apple opened its first Apple Store. It was seen as a ridiculous idea by many pundits at the time. It eventually became the world's highest earning set of retail outlets (in revenue per square metre).
Trivia
Thomas Parker developed one of the first production electric cars. In what year was it released?
Yesterday's answer: Light Amplification by Stimulated Emission of Radiation
Byteside Newsletter
Join the newsletter to receive the latest updates in your inbox.