Most pirates just give up
Digital driver's licenses going great in NSW, while pirates get lazy in the modern era. Plus crypto, the end of Charlie on YouTube, and more.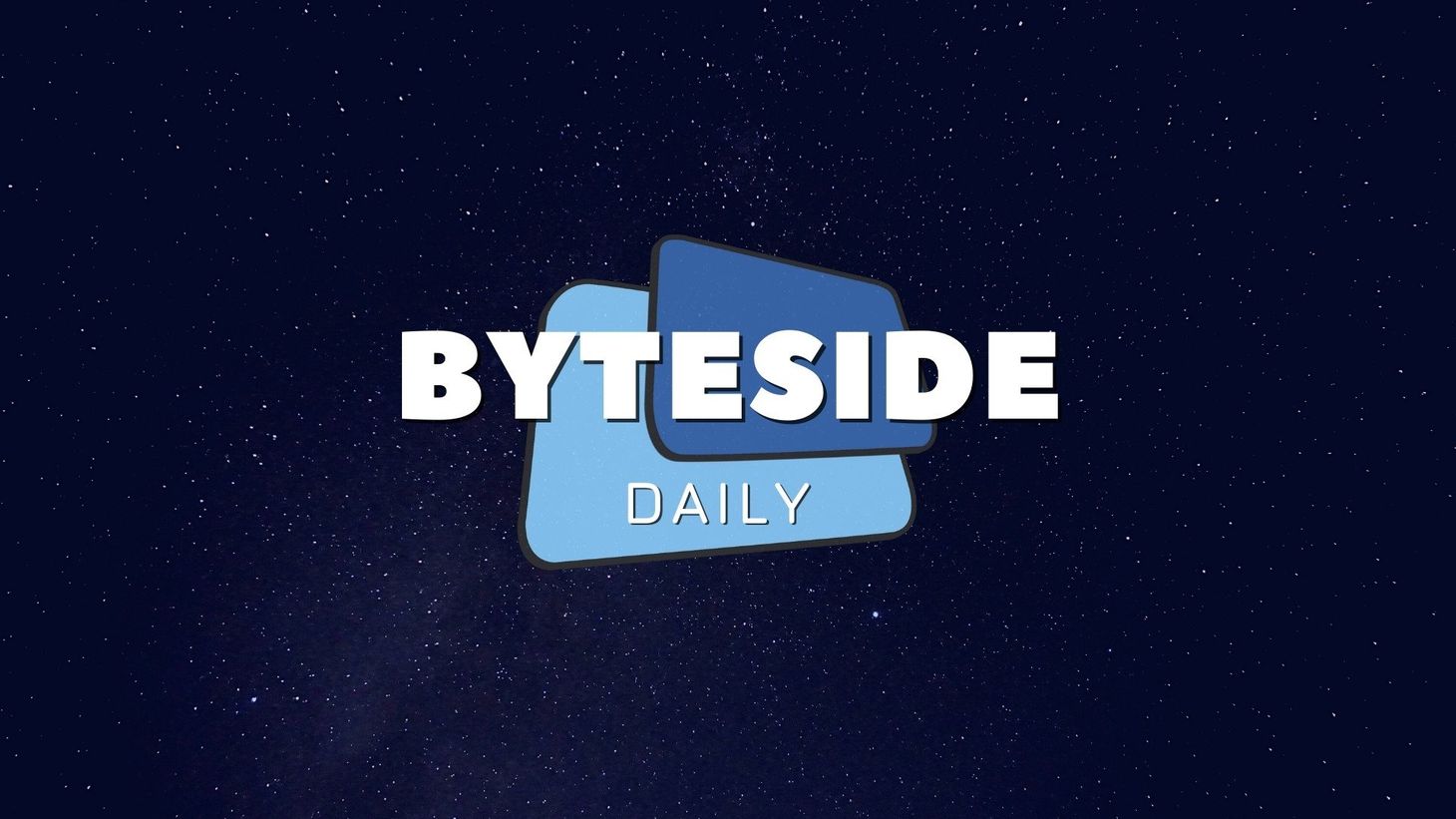 Digital wallets really going places
The NSW government has announced the digital driver's license available through the Service NSW app has been adopted by over half of all eligible drivers. Launched in November 2019, Minister for Digital Victor Dominello announced that three million drivers, 53% of all licensed drivers in the state, have now added a digital license to their app. The digital license is now accepted by police in every Australian state and territory and other states are now launching similar options. NSW still recommends drivers carry their physical license when travelling beyond NSW borders.
Most pirates are too lazy to even buy the real thing
A report into how Australian copyright infringement routines have changed has been published by the federal government with some interesting findings. The report, published last month, surveyed over 2,400 internet users aged 12 and over, and found that the majority of those who had encountered ISP blocked piracy websites simply gave up on the content – including not accessing it via legal means either. 59% took this approach, while 21% said they found a legal route to access what they were looking for.
Putting the crypt into crytocurrencies?
Regulators are finally getting involved in the cryptocurrency arena and it looks set to test the limits of investors and speculators in the blockchain world. Last week the US Treasury announced all crypto transactions worth over $10,000 must be reported to the country's tax service, the IRS. China has also begun to hone in on a crackdown, with some of the world's biggest Bitcoin mining operations based within its borders. Ars Technica reports the Chinese government is close to issuing an outright ban on mining. Prices of the top currencies have been highly volatile over the past two weeks, most a long way down from all-time peaks in mid April but still fluctuating wildly from day to day.
Charlie's viral video bites the dust
Over on YouTube, the classic viral video Charlie Bit My Finger will now be deleted from the site after the owner of the video sold an NFT of the clip and earned US$761,000. Its owner said they were already considering removal after the video was flagged as 'made for kids' by YouTube, so the NFT sale apparently puts an end to the video's journey from amusing clip to 884 million view juggernaut. Of course, I'm sure no one will ever see it on YouTube ever again because no other account would ever repost such a clip. That never happens on YouTube.
Free as in "publish everything we say"
Elsewhere in the battle for digital dominion, demands for social media platforms to be accountable for misinformation have been growing in recent years, but now some legislators are pushing back against platform efforts to remove or label content as misleading. Florida has just pushed a new law that aims to ban platforms from suspending politicians, like Trump, and allows them to sue platforms for doing so. Meanwhile in India, Twitter has seen its offices raided by police as the government demands answers on why a government spokesperson's tweet was labelled as "manipulated media". A knife edge time for balancing freedom of speech with outright lies from politicians.
xCloud gets its double screen on
Microsoft has updated its Xbox Cloud Gaming app for Android to add support for dual-screen devices, turning half the screen into a touchpad Xbox controller and the other half into the video screen. It looks a lot like an Xbox streaming version of a Nintendo DS. The app launch paid specific focus to the Surface Duo device that very few people own, but it's an interesting demo that shows potential for dual screen modes for gaming if such devices do become more popular in future. Meanwhile, you can always pair an Xbox controller to your mobile to get your cloud gaming fix without the double screen.
Curiouser and curiouser on Mars organic search
In space science, new discoveries on Mars keep coming from NASA's JPL, but this time it's our old friend Curiosity rover that's delivering the knowledge bombs. Curiosity's Sample Analysis unit, called SAM, has found indirect evidence of organic salts. The analysis is indirect because SAM heats soil and rocks and then analyses the released gases, but it's another helpful sign of both past life and the potential to sustain future life on the red planet.
---
Brain food
Pinterest's use of AI drives growthUsing neural networks, the site is able to find images—and ads—that will catch the consumer's eye.
via www.wsj.com


Forest ranger stumbles onto garden of ancient beasts in California foothillsA park ranger wandering through a petrified forest in California has unearthed a trove of prehistoric fossils, including a stunningly preserved mastodon skull and the remains of a monster salmon.
www.livescience.com


How to watch Wednesday's total lunar eclipse from Australia
Get your plans ready for a fun night under the stars!
via theconversation.com
On this day...
2001: It's Towel Day! A fan invented day to commemorate the great work of Douglas Adams and his Hitchhiker's Guide series of novels. The date was chosen simply because it was two weeks after the sad death of Adams, who never got to see the iPhone revolution. I'm sure he'd have had some delicious thoughts on it all.
Trivia
What was the name of the first human-made lander project to successfully touch down on Mars?
Yesterday's answer: 2008
Byteside Newsletter
Join the newsletter to receive the latest updates in your inbox.