Bond meets Bezos
Amazon buys MGM, CommBank to show you ALL your accounts, USB wants more power, and Facebook still sucks. Plus Nokia, HyperX, Razer and more.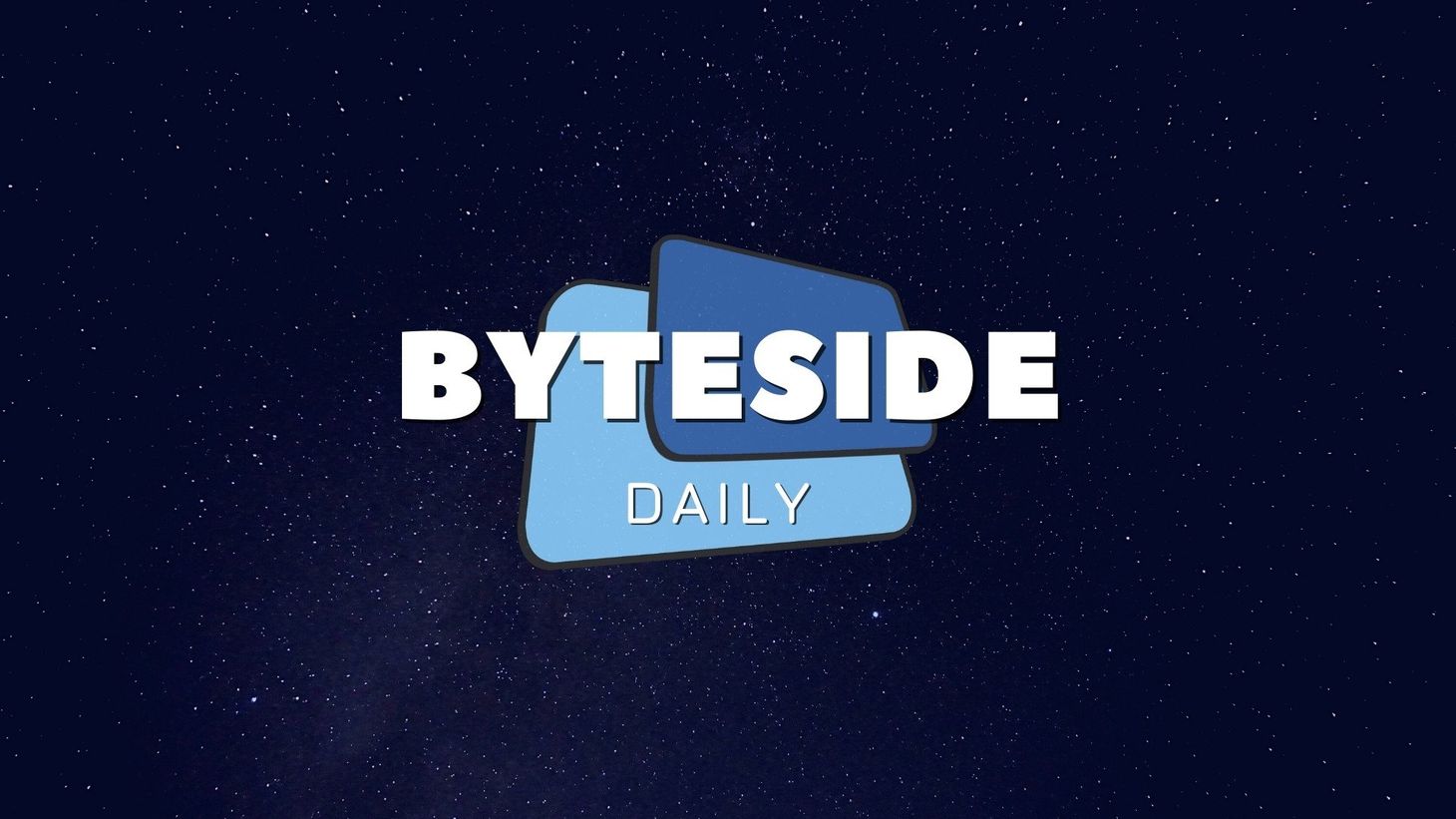 All your bank are belong to us
The Commonwealth Bank is set to trial a feature that will let its customers view the balances of ALL their accounts within the CommBank app – including balances of accounts at other banks. Under Australia's new Consumer Data Right, which officially became law last year, open banking rules do allow customers to share data with additional financial services at their choosing. CDR was focused on finance at launch but energy and telco industries will soon also have to offer visibility into other apps on behalf of customers.
Bond, meet Bezos
The studio with a James Bond movie sitting on the shelf after holding it back due to the pandemic is now set to become part of the Amazon empire, with news the internet giant will buy MGM Studios for US$8.45 billion. Amazon has invested heavily in original productions, so the MGM move seems aimed at bolstering its catalogue of content that it won't have to license to use. MGM also plays host to a lot of classic movies, which you can often find in greater supply on Amazon's streaming service than others. The buyout may not be smooth sailing, however, with some in the US government saying they want to look at what it means for industry competition.
USB ready to power up
USB has unveiled its next major update, with USB-C 2.1 aiming to support larger powered devices over the same simple port. The update makes no changes to data speeds or other features, just the move to increase power supply from 100W maximum to 240W. The option will be known as Extended Power Range, or EPR. This tier of power throughput will allow for devices like 4K monitors to be directly powered over USB-C as well as to let higher powered gaming laptops to move onto the USB-C standard for power supply.
Facebook's latest slow and ineffectual move to fix disinformation
Facebook has announced it will limit the distribution of all posts from personal accounts that regularly spread disinformation. It's important to remember I am sharing that headline in the year 2021 and not back in 2015 and it is definitely a thing Facebook announced this week. Better late than never, but also it doesn't include politicians because they live outside its rules yet share the dirtiest lies of all. Another reminder that Facebook is a blight on civilised discourse.
New Nokia X20
In hardware launches, the latest Nokia Android phone hits the market on June 3. The Nokia X20, made by HMD Global, is touting two-day battery life alongside its quad camera system and 5G. The phone also comes with three-months of screen replacement warranty and because it runs nice, clean stock Android OS it gets three years of updates guaranteed and it doesn't have as much cruft as some other brands throw into their handsets. The X20 can be pre-ordered now at JB Hi-Fi and will be sold there as well as Officeworks, Big W and Harvey Norman and it'll cost $599.
Mining the Depths
In videogames, Minecraft Dungeons has just launched its latest downloadable expansion, Hidden Depths, sending your heroes under the ocean to deal with the forces of corruption. We gave Dungeons a great review – think of it as family friendly Diablo and you're in the right place. The game is also celebrating an anniversary event starting today, which includes special trials and rewards over the next two weeks.
Big gaming in small packages
For PC gamers, there's been a lot of new keyboards announced in recent days – especially in sizes that won't eat up your entire desk. HyperX has released its Alloy Origins 60, a 60%-sized mechanical gaming keyboard for $179 and the Alloy Origins Core Tenkeyless mechanical keyboard for $195 that also uses Blue switches for those who love clicky clacky typing sounds. Meanwhile, Razer has announced the BlackWidow V3 Mini HyperSpeed keyboard at a 65%-size which is also wireless. That one is $299 (the release said $299, but the website says $329). I love smaller gaming keyboards because I like having lots of room elsewhere on the desk so these are all exciting launches to me.
---
Brain food

Australia's Consumer Data Right: Here's everything you need to knowNow that actual CDR features are appearing, it's probably worth circling back to this great in-depth look at the Consumer Data Right from ZDNet.
via www.zdnet.com

The costly pursuit of self-driving cars continues on. And on. And onMany in Silicon Valley promised that self-driving cars would be a common sight by 2021. Now the industry is resetting expectations and settling in for years of more work.
via www.nytimes.com


Collective data rights can stop big tech from obliterating privacyProtecting individual data is not enough when the harms are collective.
via www.technologyreview.com
Cool

'Last Night in Soho' poster sets the mood for Edgar Wright's psychological horror-thrillerI adore all things Edgar Wright so I am super excited for his weird time-travel 1960s thriller.
via www.slashfilm.com
On this day...
1895: Birt Acres patented the first working 35mm moving picture camera design in Britain, which was a rude shock to his inventing partner, Robert W. Paul.
Trivia
When was MGM Studios originally formed?
Yesterday's answer: Nokia was a paper company.
Byteside Newsletter
Join the newsletter to receive the latest updates in your inbox.