Aussies #sendit to Cloud9
PentanetGG's big win, NBN Co's big fail, smart parking for NSW, Apple lossless (and Amazon's too), plus Boyega, Magic and more.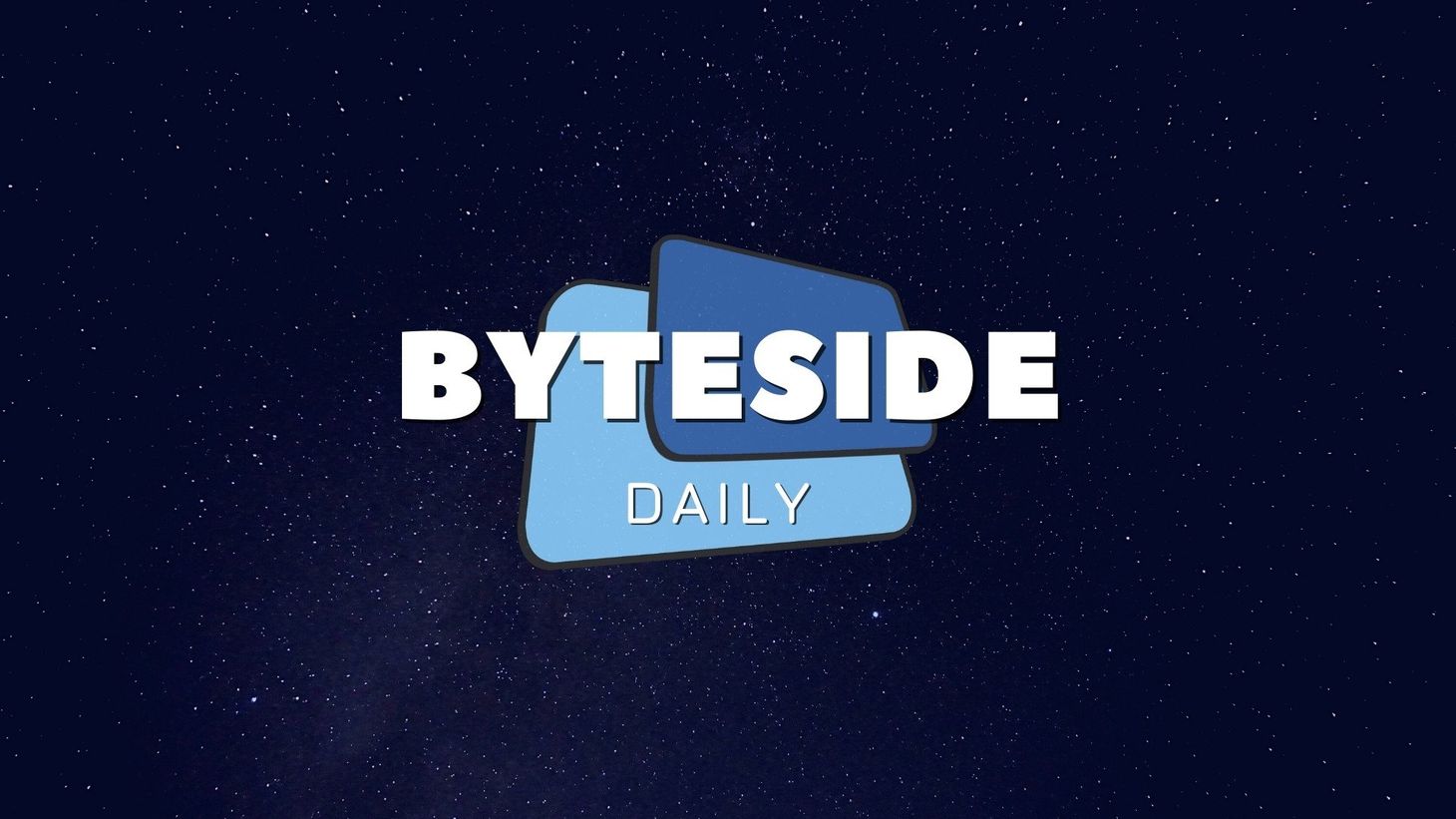 Aussies #sendit to Cloud9: Leading today's bulletin is esports, with an amazing result in the wee hours this morning as Perth's Pentanet defeated one of the world's biggest brands in esports, Cloud9. Cloud9 was the North American champion team at the Mid-Season Invitational event we've been covering in recent weeks, and while Pentanet had already lost its 7th game and could not progress in the tournament the team played with the same flair and meme-filled attitude they've brought to the whole tournament that has won them fans around the world. Think Perth Wildcats beating the LA Lakers and we're in the right ballpark. A joyful moment for the local League of Legends scene. The European hosts of the MSI 2021 broadcast celebrated Pentanet's win with a Red Bull shoey. They bow out but take many hearts back to WA from this event.
NBN work scheduling woes now stall HFC: NBN Co has once again had to push back the timing on selling new hybrid-fibre coaxial connections, but now it's not due to shortages in termination equipment. This time it's due to NBN's system for assigning work to contractors ihaving major problems. NBN contractors have held protests across the country in recent weeks due to the new work scheduling system causing major delays in jobs, which has reduced how many jobs they can complete in a day or causing delays to starting jobs for customers. More widely, internet service providers have also been complaining about the issues, which is also impacting on fault rectification appointments as well as new connections. For HFC, no new date for resumption of connections has been offered by NBN.
Easy money parking: In NSW, the state government has announced a trial to make it easier to find a parking spot on Sydney streets. The smart kerbsides trial will run in Liverpool for 12 months, giving app-based visibility of where parking spots are available in real time. The app can also manage "park now, pay later" services to only charge drivers for the time they actually spend at a parking spot. Further, Liverpool Council Mayor Wendy Waller says the data related to the trial will help in planning for pedestrian and cycling flows and other aspects of road safety and parking availability.
Mainstream audiophilia: In music news, Apple has announced it is launching a new lossless audio quality tier as a free upgrade for its entire music catalogue. Starting in June, people can choose to stream music at up to 24-bit 192 kHz lossless audio quality, with support for Spatial Audio and Dolby Atmos for musicians who choose to support such listening formats. Apple's AirPods and most wireless earphones do not support lossless formats because they use Bluetooth connectivity that requires compression, but AirPods will support the new Spatial Audio with Dolby Atmos features. At the same time, Amazon has also updated its services to now deliver Amazon Music HD service to all Amazon Music Unlimited subscribers for free. The HD version of its music service was previous $5 more per month.
Team up with your family: Microsoft has today launched a personal edition of its Teams collaboration software, which has evolved rapidly during the pandemic as a workplace collaboration platform. Think of it as a Slack competitor, letting you share documents, make digital video and audio calls, and generally chat with friends and family under this new product option. If you use a lot of Microsoft products, this is worth checking out – it's free.
"That ain't a dog": In entertainment, exciting news for fans of Attack The Block with news a sequel is in the works. Original director Joe Cornish is working on the film and the latest news confirms John Boyega will be back as well.
Hang out and play Magic: Finally, in games news, Magic The Gathering is encouraging folks to get back into their local games stores with the launch of a Store Challenger Series set to kick off on June 21. Stores will have unique foil promo cards to award as prizes in local tournaments, with qualifying events in all stores ahead of a final Store Championship. Use the Wizards location finder if you need to find where to go.
---
Brain food

Nikola Tesla invention from 100 years ago suddenly makes more sense in the 21st century
The eccentric inventor is known for dabbling with electricity, but his Tesla valve is impressing scientists anew.
Jason Schreier discusses his new book, 'Press Reset', on videogame studio layoffs and closures
Schreier's new book seems really interesting, looking at the human costs when game studios push hard and then pull the plug.
Remember the 'deepfake cheerleader mom'? Prosecutors now admit they can't prove fake-video claims.
The "deepfake" allegations became a symbol of the dark power of computer-generated video. But what if you can't prove they're fake?
Byteside

Blockworks interview: creating amazing worlds in Minecraft
James Delaney, Managing Director of Blockworks, talks about creating a game about climate change in Minecraft and the game's creative power.

Apple's new Pride Watch band is more than an empty gesture
While I'm largely against the corporatisation of Pride, I still love the Apple Watch Pride band because it's more than an empty gesture.

The hybrid cloud opportunity
In this sponsored episode, we speak to Wesley Allen, Business Leader for IBM Cloud Platform in ANZ, about why the future of cloud is hybrid.
On this day...
2012: Facebook held its IPO, raising US$16 billion. Its market cap is now US$894 billion.
Trivia
The word 'laser' is actually an acronym. What does it stand for?
Yesterday's answer: Iron Man
Byteside Newsletter
Join the newsletter to receive the latest updates in your inbox.