Zega cookware: trying too hard to be 'smart', but still a smart one pot cooker
Zega's app-enabled "Intelligent Cookware" is a good single pot solution for many cooking needs. The Analogue edition is probably the winner.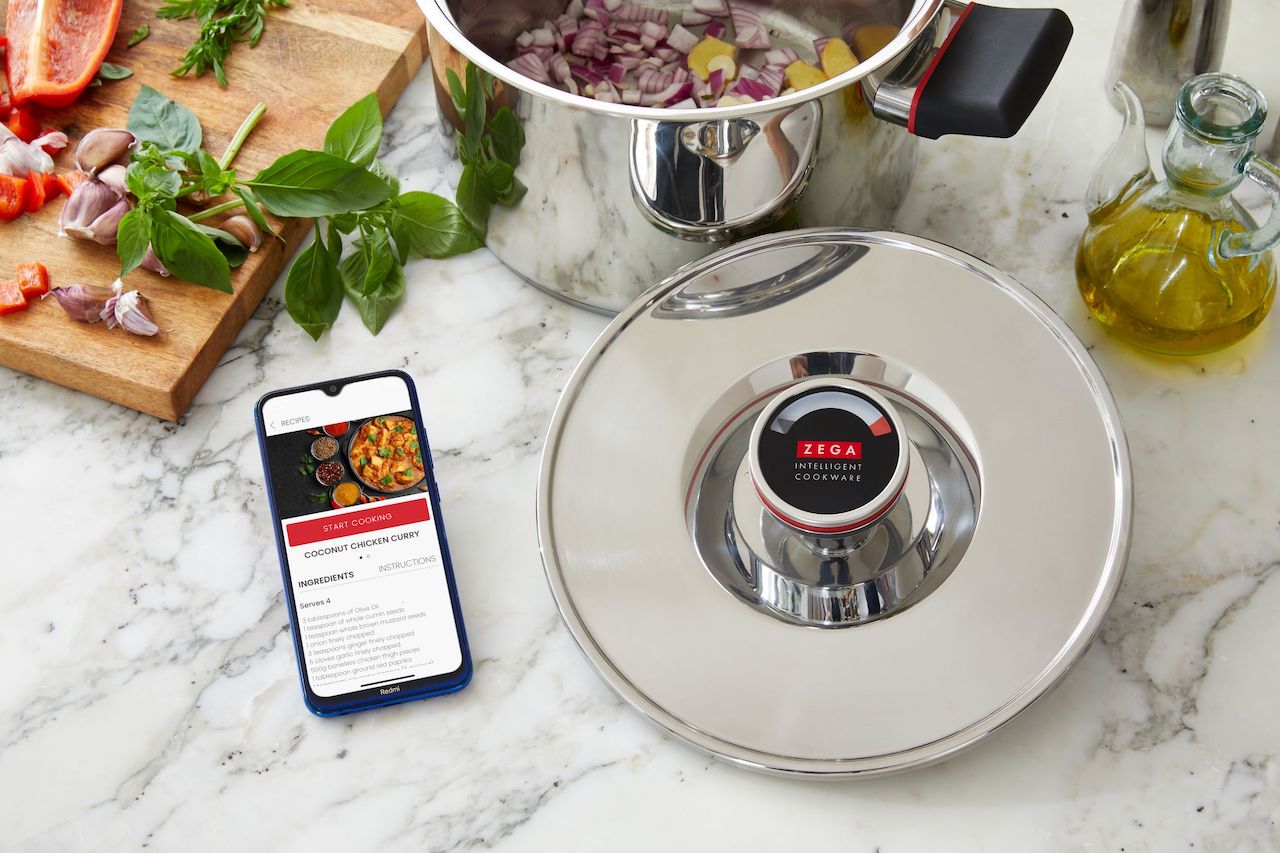 When I first moved out of home I was as clueless about cooking as was possible for a relatively sheltered middle-class 18 year old from Sydney's Western Suburbs.
I'm still far from amazing in the kitchen, but I can feed my family meals that I cook myself that are surprisingly tasty and nutritious, so I've come a long way from toast, tins, and microwave eggs (though I still love a microwave scramble now and then – too easy, so tasty).
When I think about the effort required to learn some basic skills, seeing something like Zega Intelligent Cookware come along seems like a nice step forward from my tragic efforts to be useful in a share house in the 1990s. If I'd been told I could have an app-enabled pot that has integrated steamer and grater parts that could teach me some solid recipes with minimal fuss, I'd have said "What's an app?" because that wasn't a thing yet, but then I'd have said "Hell yes, sign me up!"
Zega sent Byteside its Digital version to test out, which features a Bluetooth SmartControl knob on the top to communicate with the Zega recipe app. The smart knob lifts off the top of the lid for charging, and when it's ready to go it monitors temperature in the pot and sends a notification about one important part of what the Zega pot can do. And it took me a lot longer to understand what's so clever about Zega because of it – and the clever part is NOT the Bluetooth knob.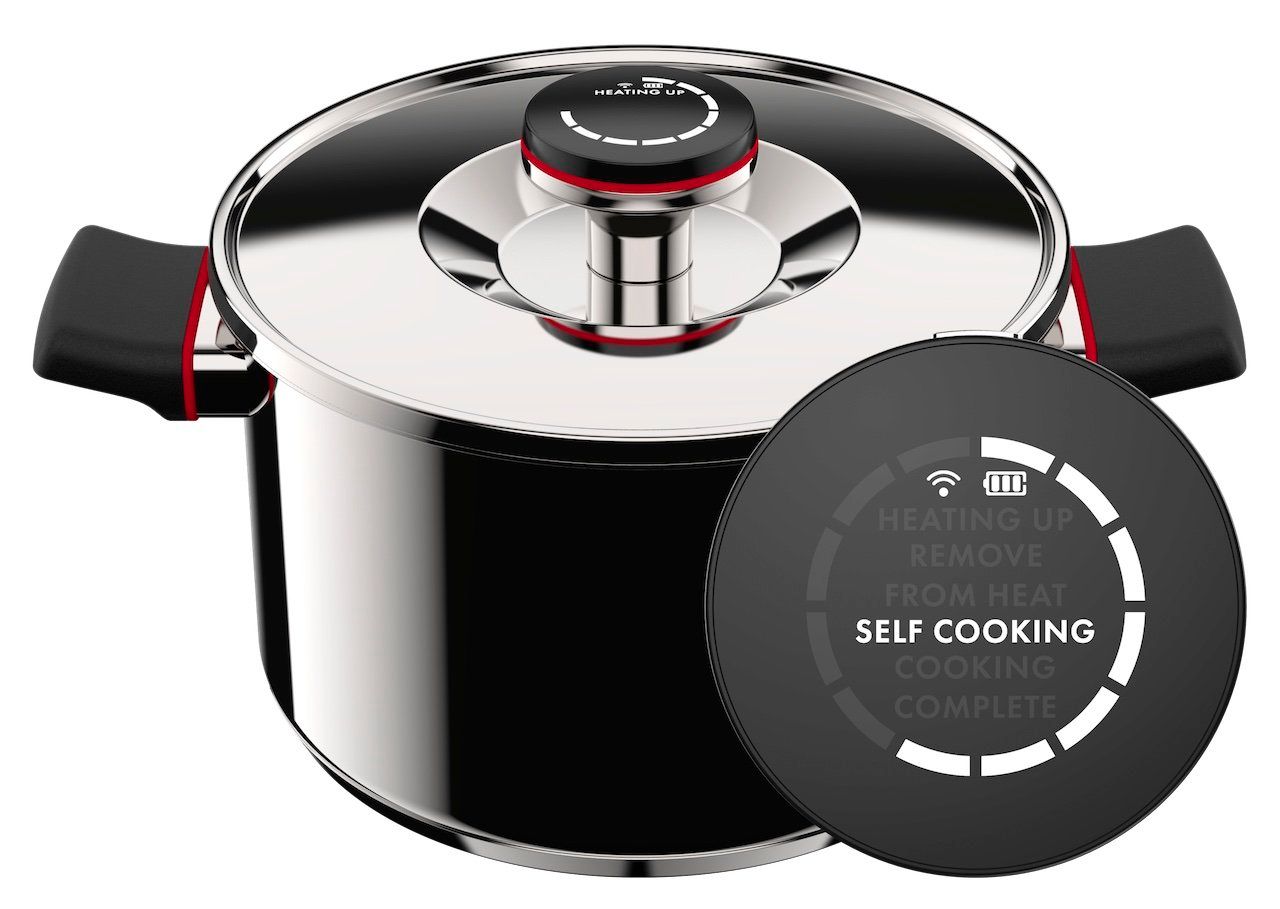 Zega's secret power
So, Zega's big feature is the double-walled insulated pot design. This gives the 5.0L pot its special power of being heated up to cooking temperature in about seven minutes and then being able to be switched off from cooktop heat and continue to cook for about 90 minutes and then keep whatever you cooked warm for up to four hours.
Zega's recipe app offers up a number of cooking suggestions for the pot, designed specifically around this concept, and shows all the steps you need to prepare your dish, how to quickly pre-cook the meat in the pot and then throw in everything else on top to cook a curry or caserole or chilli or whatever other saucy dish you choose from the lists on offer.
With all that in mind, the sales pitch of the "app-enabled" cookware had me thinking there was a more active temperature monitoring process taking place here, and that not only the heating up time would be alerted based on temperature but also when the cooking was complete – like the fuzzy logic in a rice cooker. But that's not what's happening here.
That said, what the idea of cooking without constant heat offers is more fearless cooking that you can set and forget. The insulation keeps that heat up, without the worry of burning and stirring and constantly being attentive with a burner live in your kitchen the whole time. As long as you brown the meat properly for any meat dish ahead of that long simmer phase, you can't really screw this up.
I cooked the Coconut Chicken Curry recipe from in here, and it had some great flavours in the dish. The Chicken & Broccoli Casserole is also a hit in this house. There's a bolognese and a goulash in here I'm keen to try soon too.
Analogue or Digital?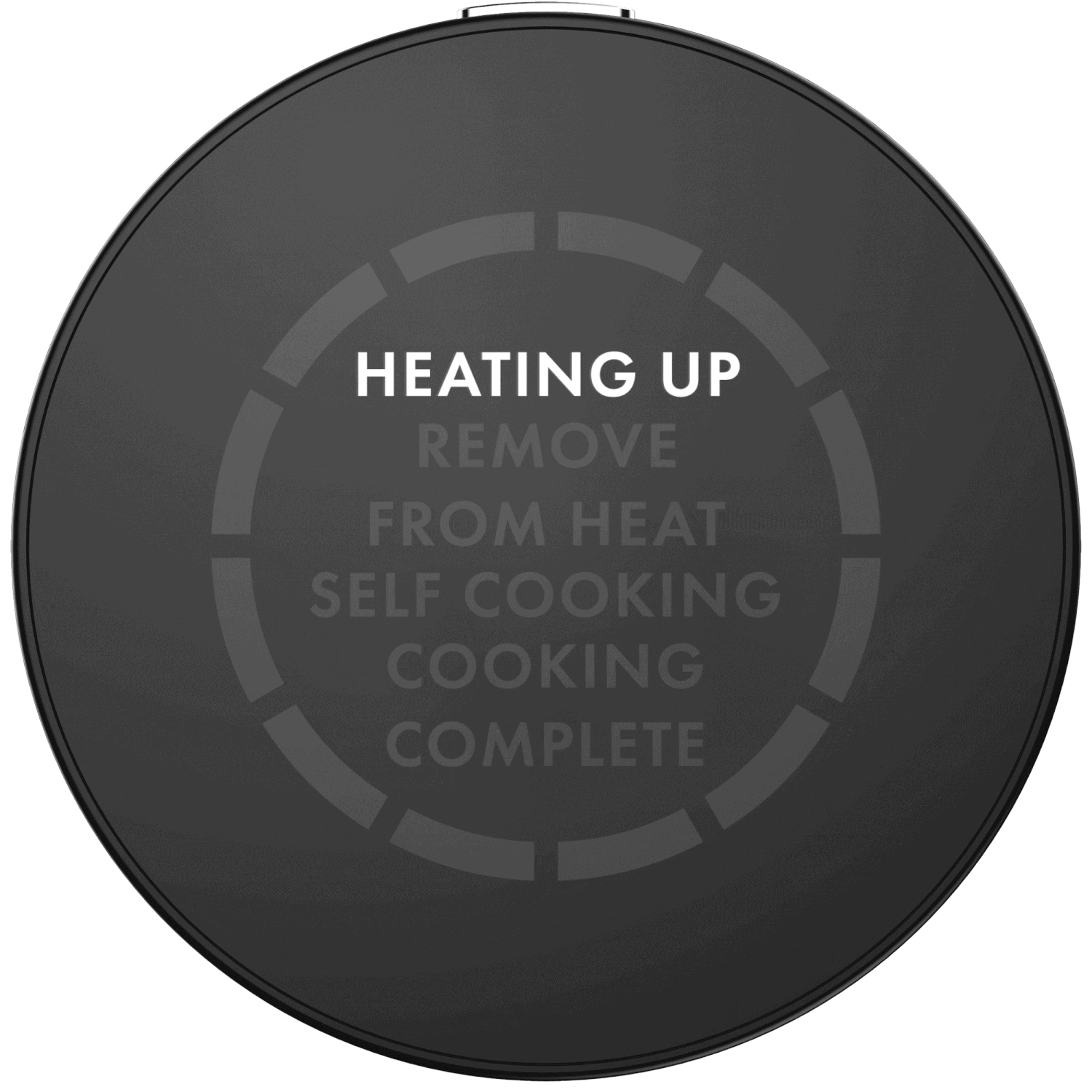 After the initial disappointment that this was simpler than first thought, it made me realise that if I'd been given the Analogue version of the cookware to test I'd probably have been less concerned about the app and maybe even more impressed with the clever engineering of the pot. It probably would have felt a little less Byteside for why we were looking at it, but the app still has its tricks and makes it a valuable addition to using the pots.
The Analogue version lacks the fuss of remembering to charge a Bluetooth knob and instead shows a temperature sensor with a simple to read red zone at the top. When the temp hits the red zone the pot can come off the heat and continue with its cooking process. That's it. Simple. The Bluetooth version simply gives you the benefit of an alert to tell you the pot can come off the heat. I'm not sure that's worth the extra $50, unless you're a wildly forgetful type in the kitchen. Hey, I'm not here to judge.
If you go Analogue, the app will still let you use a recipe, get the process started, and when you tap the app to say it's off the heat it will give you a notification when enough time has passed to have finished the cook (it puts a timer on your screen, and you can use your phone for other things and get an alarm when the time is up).
Clever-enough Cookware
A pot that comes with some recipes that suit the hardware and show you how to work with this cookware for different types of proteins and styles of dishes so you can then widen out and cook whatever you please? That still feels pretty worthy of praise. The ability to cook with just a few minutes of power and then leave it to finish the job without constant attention is a nice confidence boost for many. And at $149 for the Analogue, with that clever grater / steamer insert and a meat rack really does make it a very smart one-stop piece of cookware.
Zega is an Australian company that looks like it's selling its clever idea to the world. Try not to worry too much about that 'smart' part and grab the Analogue edition unless you really do think you need that full app notification experience.
Byteside Newsletter
Join the newsletter to receive the latest updates in your inbox.