Splice animals in 'Let's Build A Zoo', a zoo tycoon with a dark underbelly
Let's Build a Zoo offers the chance to care for animals and create an idyllic sanctuary. Or splice species and sell them on the black market.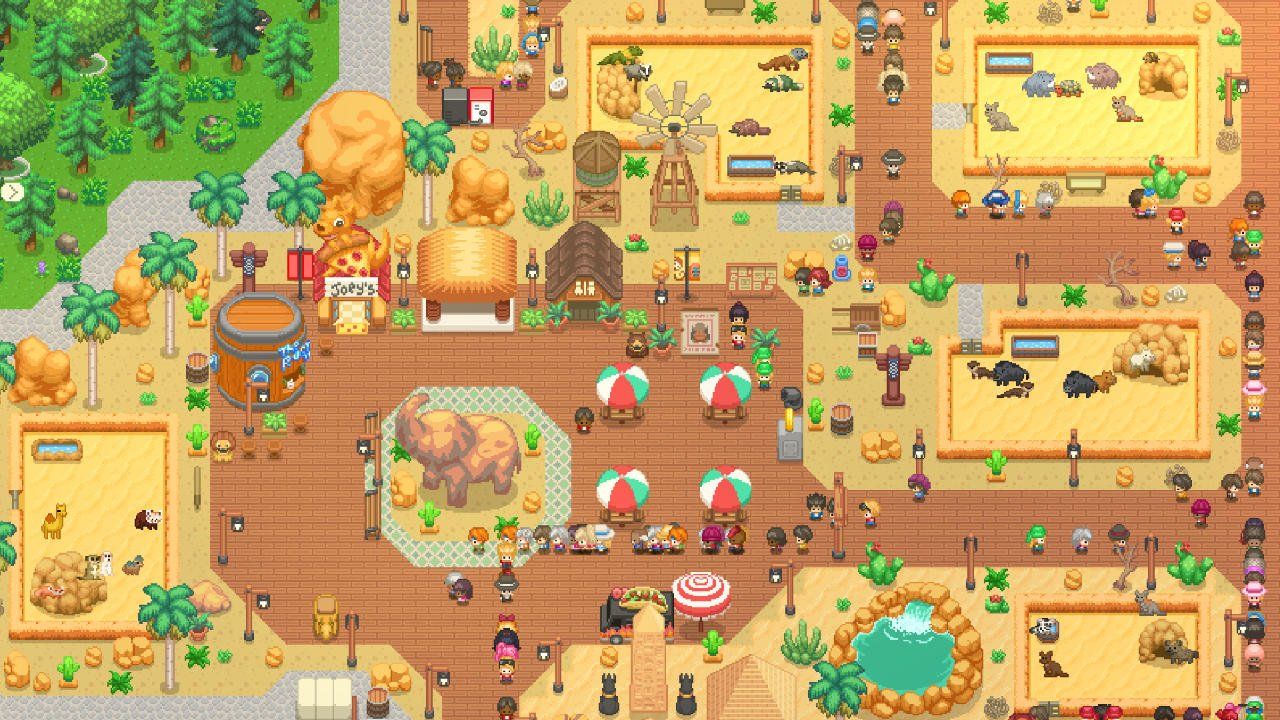 Every now and then, you stumble across a game you didn't know you wanted. Let's Build a Zoo is one of those games.
Not at all related (unfortunately) to the Matt Damon-led film We Bought a Zoo, Let's Build a Zoo is an upcoming indie game in the vein of the classic Zoo Tycoon games - with a twist.
It appears the animals you care for can just as easily be exploited for profit. Which is still better than NFT horse racing, to be honest.
Developed by Springloaded Games and published by UK indie label No More Robots - the latter boasts stellar titles such as post-Brexit border control sim Not Tonight, mountain bike racer Descenders, and pilgrimage card-based roguelike Nowhere Prophet - Let's Build a Zoo sees you operate an animal sanctuary.
What sort of animal sanctuary is entirely up to you. There are hundreds of animals to import and breed, buildings and decorations to build, plus plenty of staff to recruit.
With gorgeous pixel art and lush animation, Let's Build a Zoo looks like a wonderful nostalgia trip for anyone who grew up playing Zoo Tycoon, while offering something new for first-timers.
One separating factor between Let's Build a Zoo and the zoo tycoons of old is the high-tech animal DNA splicing technology on offer, letting you combine animals to create your own abominations. Apparently, more than 300,000 combinations exist.
Does this mean I can make a kangaroo-crocodile hybrid? A Kangodile? Crocaroo?
I certainly hope so, at the risk of infringing on Crash Bandicoot character Dingodile.
Even more compelling is the promise of a morality system woven throughout Let's Build a Zoo. You can treat your staff and animals well, or become a zoo tyrant and use animals for nefarious purposes. Morbidly, the end of the teaser trailer shows a glimpse at an industrial, polluted park replete with a building adorned by a handbag next to a reptile.
Shopping animals around on the black market, anyone?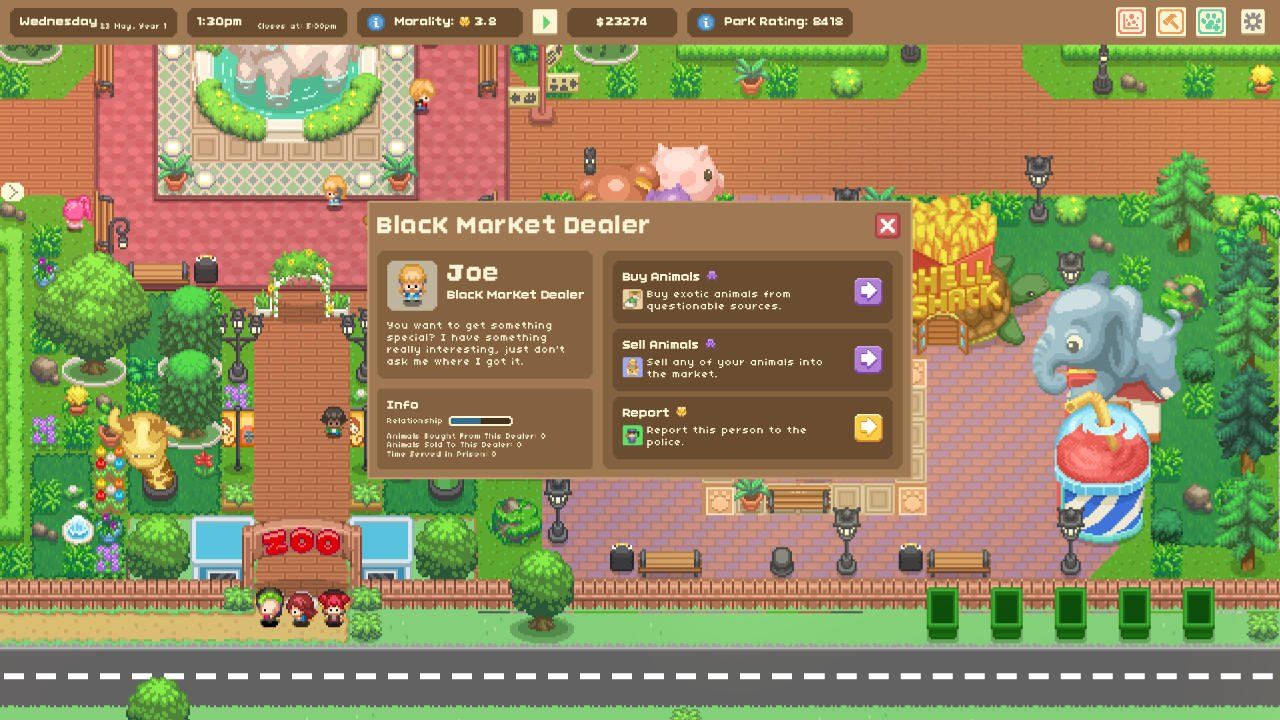 Let's Build a Zoo is coming to Steam this Winter, with wishlists open now, plus closed beta signups for anyone keen for some morally questionable animal sanctuary action.
Byteside Newsletter
Join the newsletter to receive the latest updates in your inbox.