It's-a me, Lego Luigi!
Mario's favourite brother Luigi is about to get the full Lego experience. Here's what you need to know about the new set.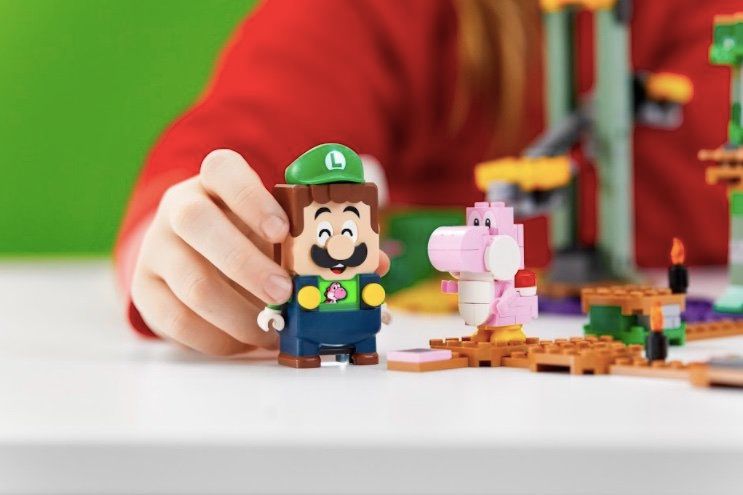 Remember last year when Lego launched a whole range of really innovative Super Mario playsets? Well, now the company is following up with Mario's (arguably better) brother, Luigi, in an all new starter set.
The new $89.99, 280-piece Adventures with Luigi Starter Set includes such iconic leftover characters as Pink Yoshi, Bone Goomba, and Boom Boom. The main play activity will be the spinning see-saw challenge.
On top of that the set features brown-coloured bricks, which would ordinarily be a disappointment, but is exciting here because it triggers a brand new sound from Lego Luigi, signalling a new tower biome to add to the grass, water and fire sounds from Mario. It's unclear if Mario will be updated to recognise the tower biome.
In the box there's also a ? brick with new rewards which hasn't been included in any of the previous Mario sets.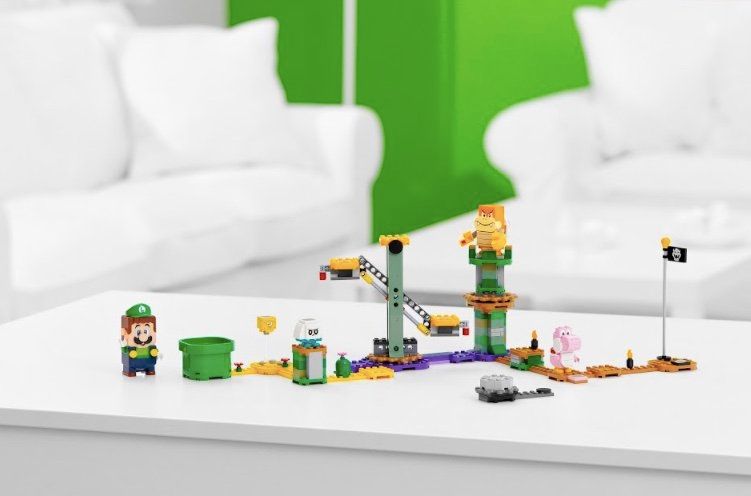 It's not yet clear how Luigi will interact with Mario, but this will presumably provide new opportunities for multiplayer levels with all new stories.
While the Mario (and now Luigi) sets have offered little to adult collectors who prefer to display their models, the innovative way the instructions are laid out for these sets encourages creativity and more hands-on play for kids. The Luigi starter course is compatible with all other sets from the Super Mario collection, and any other Lego brick, so there are plenty of opportunities for kids to create epic new levels that few at Nintendo could ever dream of.
I haven't had a chance to check out the second wave Mario sets, but I did really enjoy Bowser's Castle and King Boo's Haunted Yard from the first wave. The Desert Pokey expansion was also really cool and a clever set to play with.
When the Mario starter set was released, Nintendo also released a NES set for adults which was one of my favourite Lego builds of all time. I'm really hoping they'll do a similar thing when Luigi is launched on the August 1, 2021. Lego already has a history of making excellent haunted mansions, so one for Luigi to explore wouldn't be out of the question.
Pre-orders for Adventures with Luigi Starter Course are open now, well in advance of the official August release.
Byteside Newsletter
Join the newsletter to receive the latest updates in your inbox.