HyperX Quadcast S review: crazy good for something with screamy RGBs
Don't be fooled by its gamercore RGB styles. This microphone is serious – a great choice, just use it with care to get it working just right.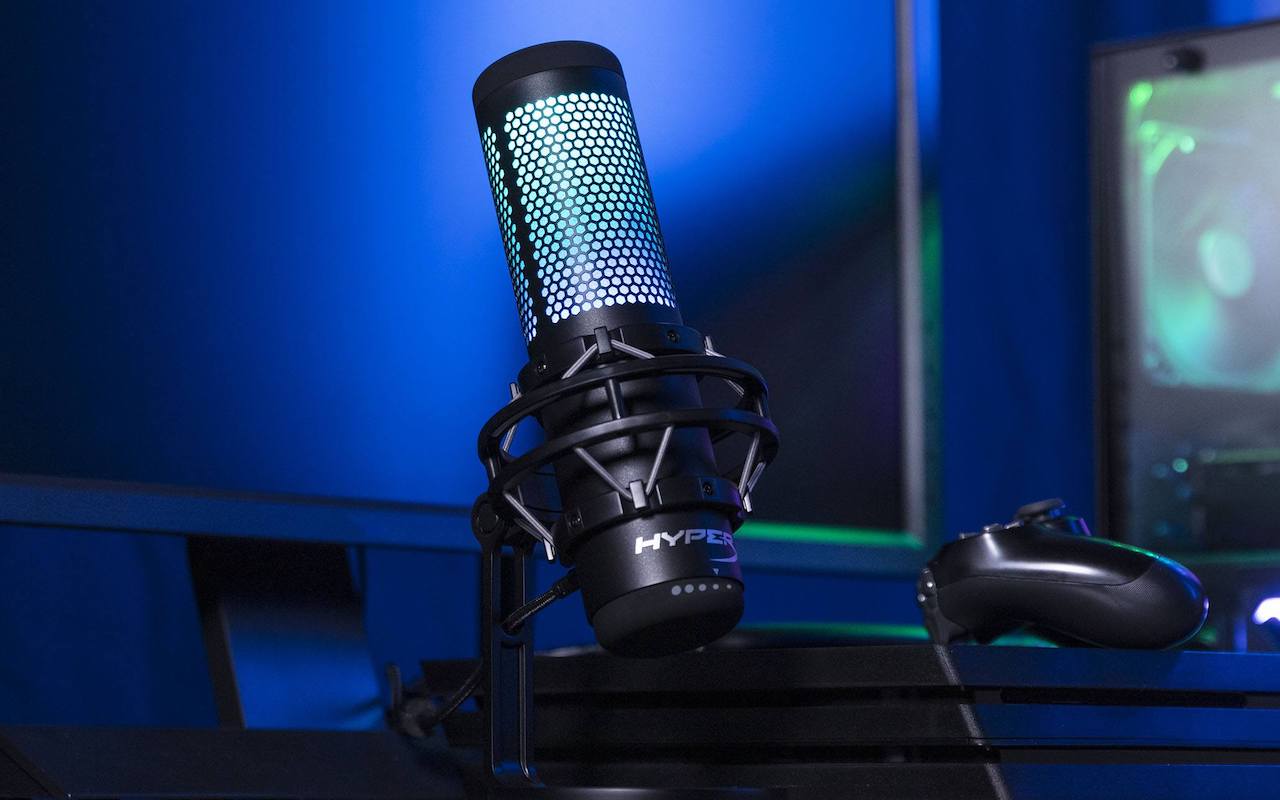 When I first encountered HyperX it was this offshoot brand from Kingston Technologies giving it an angle on the gaming market it hadn't really been succeeding in before. A few years later HyperX was the name on new keyboards, mice and headsets that absolutely smashed the price-performance equation. Amazing quality at fractions of the prices of many competing brands.
It quickly moved from 'challenger' to 'top tier' player in the scene, and it was well deserved in that rise to prominence. I have no doubt many more people know HyperX today than have ever known the Kingston name.
I'm coming in late on the HyperX Quadcast S microphone, which launched late last year as a fancier second generation model mic with controllable RGB lighting. And it's a fantastic USB mic option.
This has been another detour on the journey for the brand. It makes perfect sense – serious gaming these days includes serious streamer vibes, so moving beyond the headset and into the proper microphone market has a lot of merit.
The HyperX Quadcast S brings full condenser credentials to a USB microphone. That's the most sensitive style of microphone you'll find in this category, and it has all the options on board to help get the most from your voice. You can dial up stereo, omnidirectional, bidirectional, and cardioid modes – that last one is the ideal for recording nothing but your voice solo style. There's also a physical gain control on the microphone too which helps dial in just the right level to suit your voice and positioning.
These two elements are a great help and not all USB microphones include them. That can be a disaster if you're in a room with background noise and you're using default software to capture your recordings. With the HyperX Quadcast S you can – and very much should – spend time getting it to sound 'just right' for your environment, and it pays off handsomely.
Handsome is a tricky word to apply here, but unlike the first version of the mic which shone bright with a red lighting scheme, you now get controllable RGB lighting to set the vibe you're looking for. You need to install the NGENUITY software to set it up the way you want it, and you will want to do that – especially if you're looking for something a little more subtle than SCREAMING GAMER vibes.
The mic out of the box comes with a simple little desk stand and the included shock mount is a good help for removing desk bumps and other noises being passed into the mic. A touch sensitive mute is also on the top to make it easy to mute out without needing to grab the mic and switch a knob or button – something you see on many desk USB mics, which results in audible pops and snaps when you try to use them.
That shock mount also comes with an adapter so you can easily put your Quadcast S onto a boom arm and get even more serious about your setup. There's just a lot of nice details that have been covered here to suit tricky usage situations right through to very well setup streaming rigs.
Even comparing to the much loved Blue microphone range and great Australian audio company Rode's USB offerings (which do come in a little cheaper, without the fancy lights), this feels like it gives a little more subtlety of control which is very important in what can be poorly controlled environments like a general home gaming setup with no soundproofing to manage background noise.
A lot of good condenser mics are built on the assumption you know how to control your room to minimise background noise and echo. But for so many that just isn't the case. The extra controls on board the HyperX Quadcast S help give you the extra control that makes a big difference once you put in the work to get it working nicely in your environment.
If you're at the stage where you are running XLRs mics and external sound management hardware, this mic isn't for you – USB mics don't play nice with that environment. But if you are taking things seriously but still want to keep things simple and go direct to your PC, then it is hard to find a better option out there than the HyperX Quadcast S. Pricing ranges from $249 to $299 depending on where you find it.
Byteside Newsletter
Join the newsletter to receive the latest updates in your inbox.