Fortress is back, and it's (mostly) good
The Fortress venue is an amazing place to spend time. We just wish the food was better and the prices a touch lower.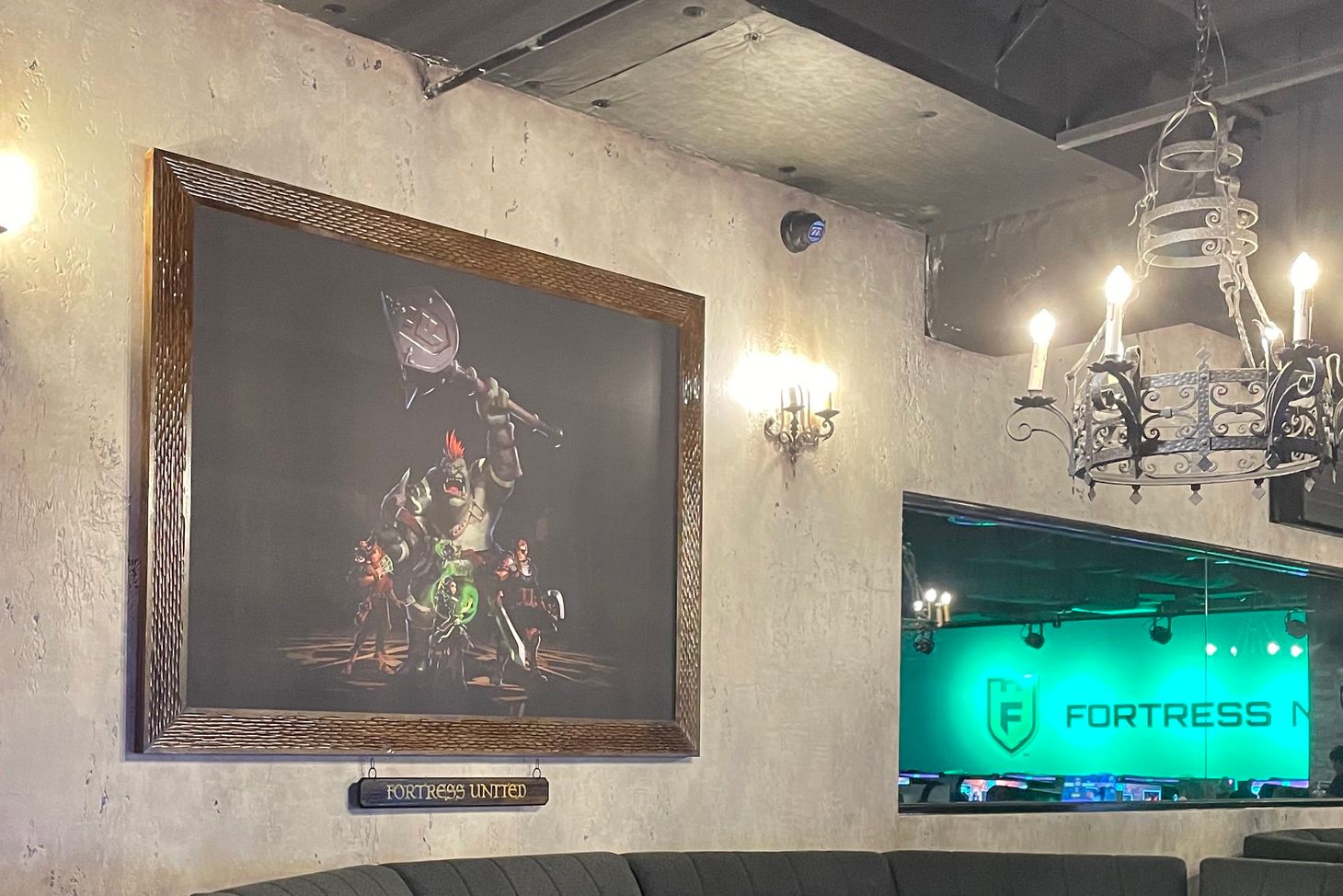 Nestled in the heart of Melbourne there is a multi-storey venue dedicated to games, including board games, consoles, arcade games, PCs and esports. When Fortress opened in March 2020 it should have become the premiere place for gamers to go and spend their time. Instead it stayed open less than a week before lockdown 1 started in Melbourne.
But now, after lockdown 3, Fortress is back and ready to become the home of gaming. I've now been a few times to check it out, and here's my review of all it has to offer.
Games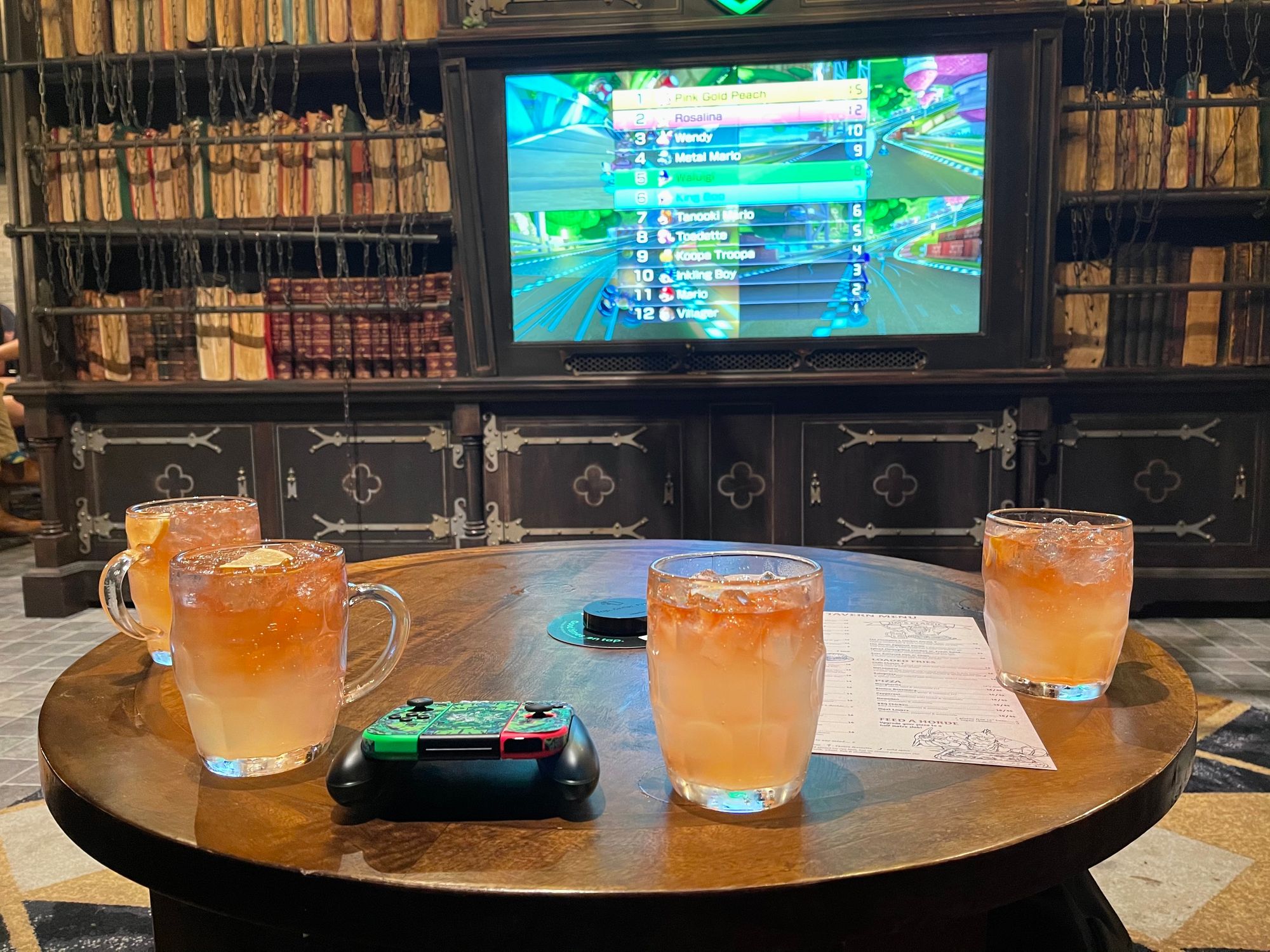 This is why you come to Fortress, to play, and their games selection is extremely decent, especially compared to other internet and LAN cafes. There's a few dozen games already installed on the gaming PCs, including all the ones most people want to play like Overwatch, Fortnite, Rocket League and PUBG.
The consoles in the VIP booths also have a good selection of games. Although I didn't see all they had to offer on PlayStation 4 and Xbox One, I did enjoy their wide variety of Mario offerings on Switch.
In terms of board games, they have a selection of 70 games, which were mostly the ones you'd expect. I really enjoyed discovering Azul for the first time, though I wish they'd had Wingspan in the library so I could introduce my friends to the joy of birds.
Features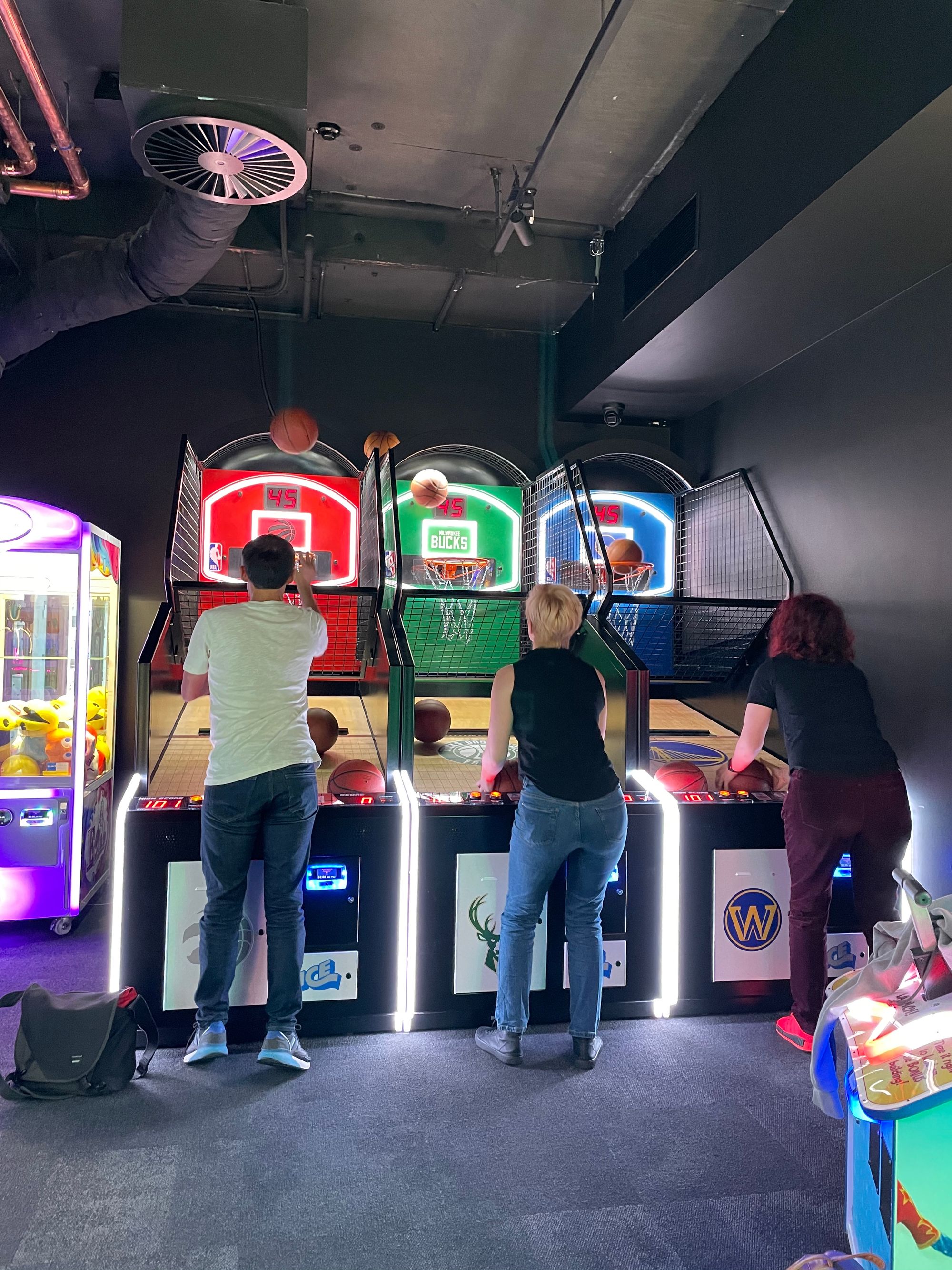 The size of Fortress is nuts, just a truly massive space filled with games and gaming-themed things. Upstairs is the esports arena that either has tiered seating to watch people play on the stage, or room for 60 PCs. There's also a bar on this level.
Downstairs is split into distinct zones with a large tavern space that mixes boardgames and console play (Nintendo Switch, Xbox One and PS4), an arcade, a hall that can be hired out for events, a LAN room filled with PCs, and four streamer booths.
Atmosphere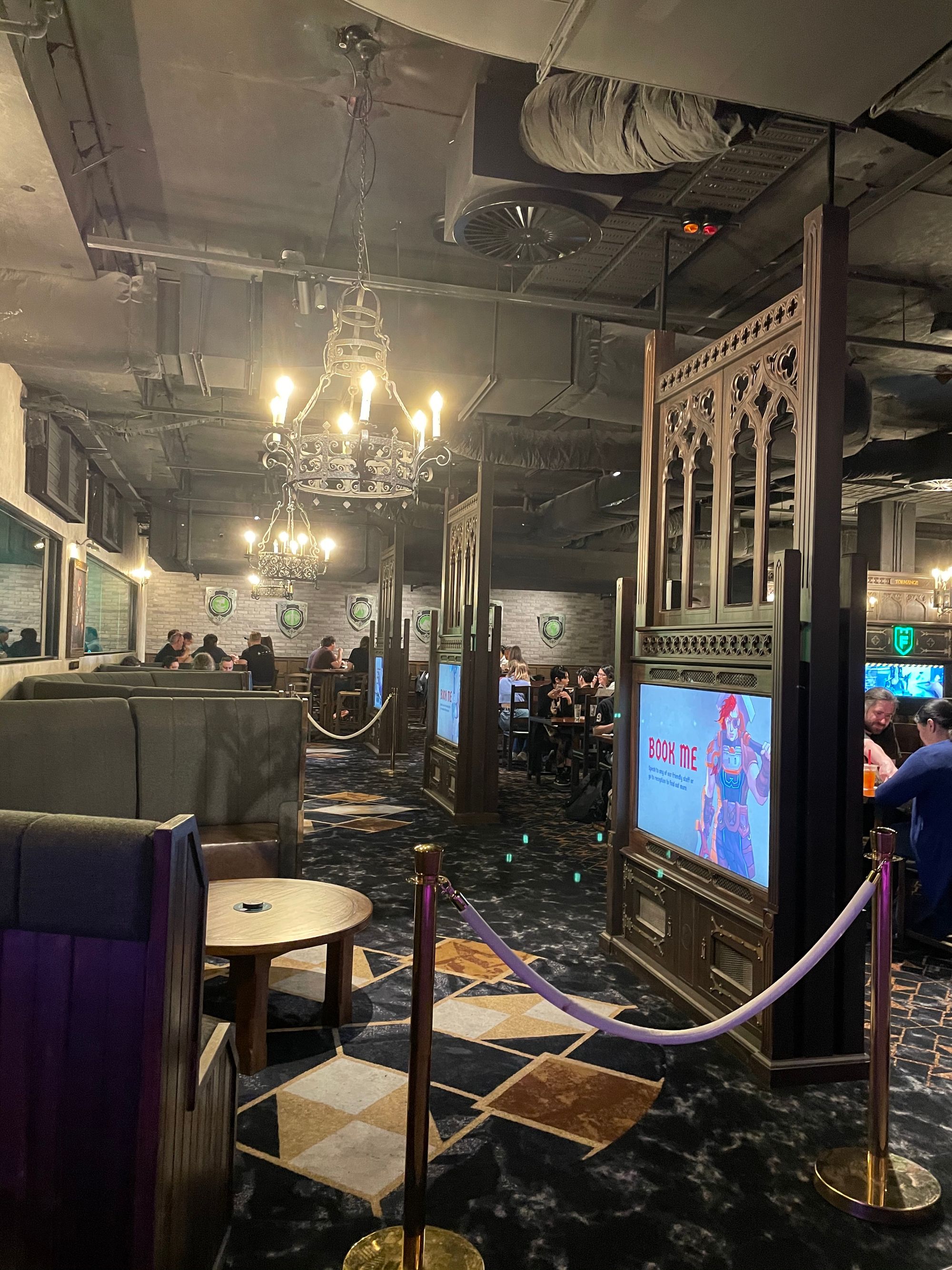 Aside from the games, the main reason why you'd come here is the atmosphere.
I have to admit that when the place was launched I was a little worried it would get the same incel atmosphere and overwhelming stench of Lynx and unwashed nerd as many other game stores have. But it's actually a really nice, welcoming atmosphere. The staff are lovely, friendly and helpful, and the other patrons are respectful and just seem to be having a wonderful time.
The sound on the console booths is way down low so you can barely hear it, which is a little annoying when you're playing, but means the sounds aren't overwhelming, even if you have some mild sensory issues.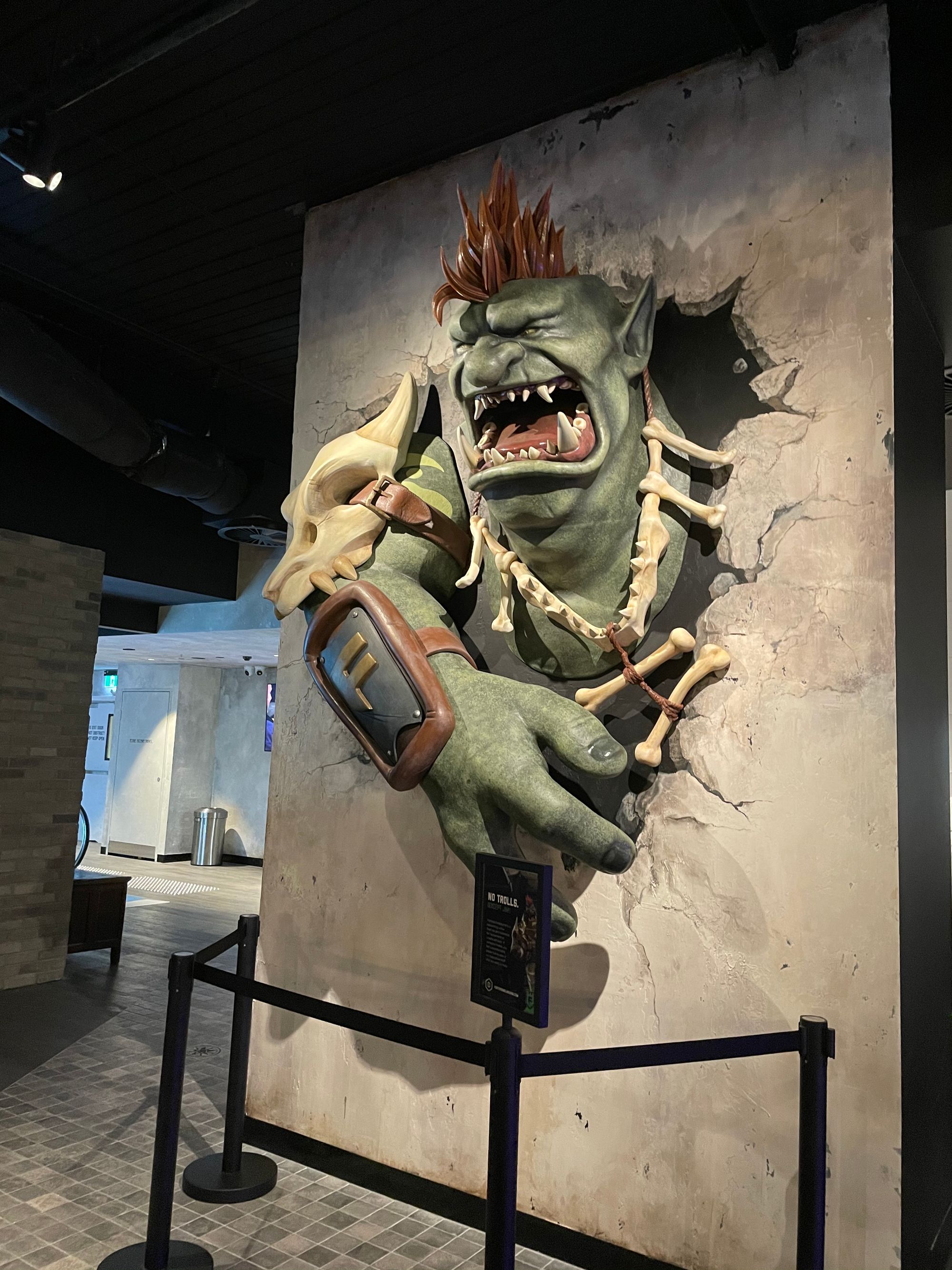 The D&D/Harthstone-esque tavern décor downstairs really encourages that vibe of coming together with friends to have a good time, play good games, and tell epic stories. It's basically the best place in Melbourne to play boardgames that isn't your living room.
With the character-driven décor and slightly overpriced junk food menu, the tavern is as close as you can get to eating at an American theme park in Australia, just with smaller portions and no rides.
The main LAN area is clean and sleek and looks ready to immerse you in a hardcore gaming afternoon.
The arcade area looks a bit like an afterthought, but I'm sure that will improve with time.
Food
The food is definitely quite edible. But it's not anywhere near great, which is a shame, because the prices are high and this is Melbourne where good food is easy to find. Last time we went we got a margarita pizza and Vietnamese loaded fries. The pizza was fine enough, the cheese was certainly cheese, the three basil leaves added a touch of flavour, and I kept one of the crusts in case I ever needed to dig my way through a concrete floor.
I suspect the $16 Vietnamese loaded fries weren't exactly authentic, but they were mostly quite good, if a little difficult to consume without spilling the fried noodle topping everywhere.
What was interesting, though, is that on their menu they advertise having a vegan cheese option. My wife is lactose intolerant and allergic to nuts, so we asked what the vegan cheese was made out of (it's usually nuts or soy), but after the waiter enquired with the kitchen, they determined that it was of mystery origin and mystery ingredients. That's not really a great way to run a kitchen in a city full of hipsters and dietary requirements. So, we asked for no cheese on the loaded fries to be safe.
The loaded fries then arrived with lots of cheese at the bottom, causing all the fries to fuse together into one solid lump. Luckily no real harm was done, but I'm always weary of restaurants that aren't on top of dietary requirements because there is so much that can go wrong.
The lemon lime and bitters was really good, at least. But I'm disappointed by the food, because if they had well priced, delicious food, it would be a truly spectacular gaming venue that would consume all my money and spare time. I'll go back and try more of the menu just in case we caught them on a bad night, however this might be the kind of place you go for drinks after eating elsewhere.
Pricing
The pricing is another sticking point. As mentioned previously, the food at the tavern is at theme park prices and isn't great, so that's unfortunate.
$12 per hour to use one of the base-level PCs, which were quite good in 2020, isn't too bad. There's a lot of games on offer and that feels about right for all it includes. I'm not sure if $14.50 an hour is worth it for the PC+ pass, which does give you access to a fancier computer and a nicer monitor, but being closed for a year means that they still have PCs that were amazing in 2020, yet the shine has worn off RTX2080 cards somewhat.
$25 an hour for a streamer booth really depends on how generous your viewers are and the reason why you can't stream from home – it's not viable for long term use, but will be perfect for visiting streamers.
Board game hire is where things get unreasonable. Games Lab used to hire games for $2, Fortress hires games for $15 an hour (though free on Wednesdays).
If you'd like a booth where you can play Nintendo Switch, PS4 or Xbox One games, you have to spend a minimum of $20 per person per hour on food and beverages. So, if you wanted to play Mario Kart for two hours with three friends, you have to buy $160 worth of average food and nice drinks. That might have been worth it for the Xbox Series X and PS5, but it's going to be really hard to justify when you can probably pick up a used Xbox One for that price.
While I wish things were a bit cheaper so I could justify going more often, the special deals (like free boardgames on Wednesdays) mean it's not too bad as an occasional treat. It's understandable that prices are high, though, given how much they've clearly invested in the space and what they would have lost in 2020.
Overall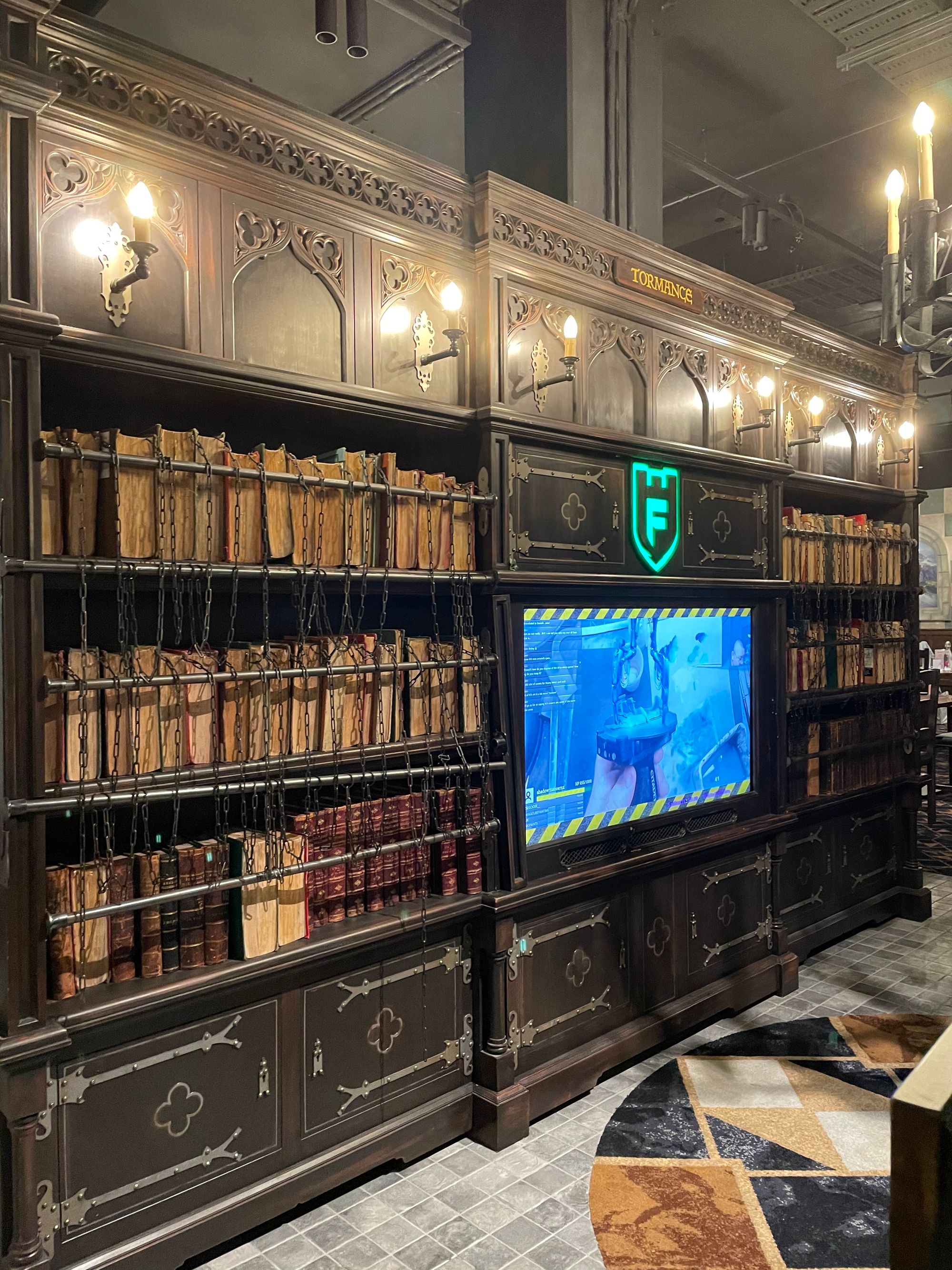 I love this space. I just wish the food was better and the prices a touch lower. This is exactly what Melbourne needs and I've really loved coming to Fortress whenever I've had the opportunity.
Everything's just a little outdated and expensive to go and pay full price for everything on a regular basis. But if you're looking for the perfect party venue, or a way to make your next corporate event more interesting, it is well worth checking out.
Fortress is located in Emporium in the Melbourne CBD.
Byteside Newsletter
Join the newsletter to receive the latest updates in your inbox.