Fall Guys is getting plushies thanks to Aussie company Moose Toys
Always wanted a Fall Guys plush? The adorable jellybean-like characters are getting an official range of collectibles soon - wallets beware.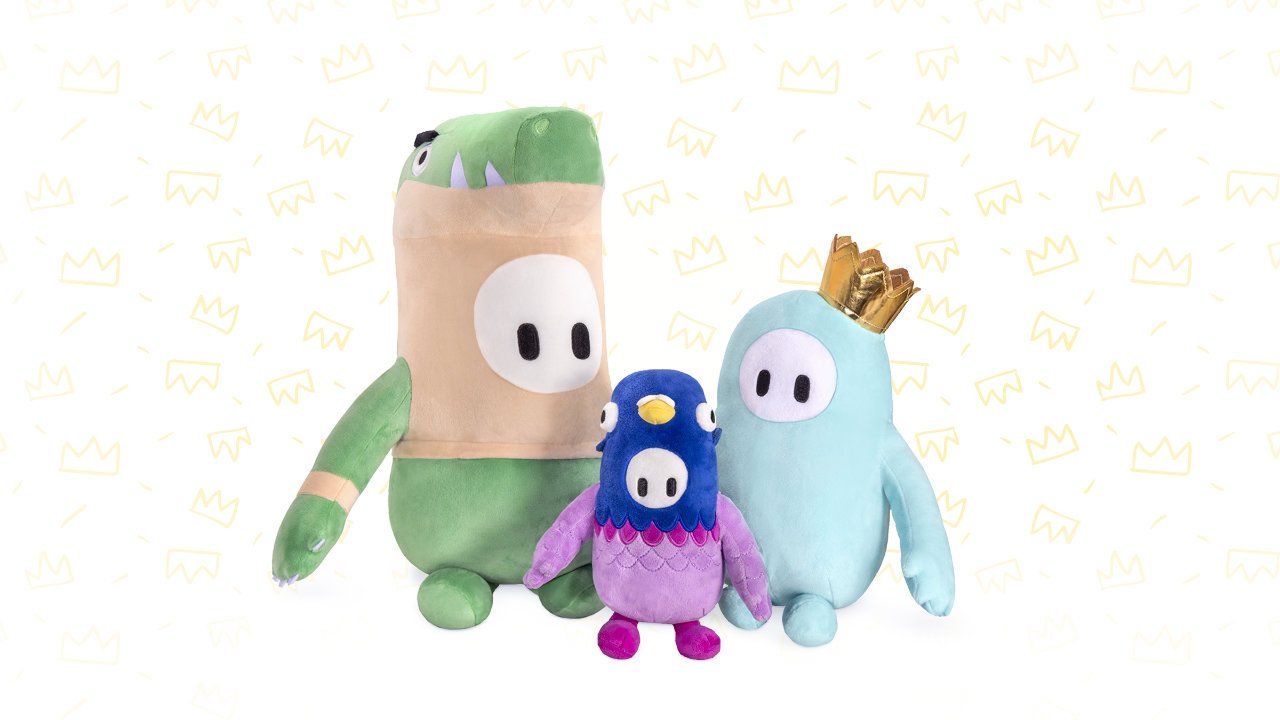 Hello, my name is Chris, I'm approaching 30, and I am addicted to adorable plushies based on videogame characters — Fall Guys' latest announcement is not helping my predicament.
Last week, Mediatonic, the studio behind the ridiculously fun Takeshi's Castle-inspired Fall Guys: Ultimate Knockout, announced a partnership with Aussie toy company Moose Toys to release a collection of Fall Guys-themed goodies.
This new partnership will see Moose Toys create a bunch of Fall Guys toys, including figures, collectibles, plushies and more to be announced closer to launch. Moose Toys has also made stuff based on Fortnite and beloved Australian kids show Bluey.
We don't yet know when exactly the Fall Guys paraphernalia will hit stores, or what the full range of toys will include, but it's not soon enough. Those plushies look delightful.
On the collab, Mediatonic's co-founder Dave Bailey said the team is excited to see their creations take a physical form.
"The inspiration for our bumbling beans actually came from a vinyl toy created by one of our artists, so you can imagine how excited we are to bring Fall Guys from the screen into the realm of collectibles," Bailey said. "We're honored that Moose Toys is helping us to create a fantastic range of toys and we hope our fans will love these real-life jelly beans just as much as we do."
Although I haven't played Fall Guys in a little while, I'm keen to jump back in and play some of the new squad-based modes as part of Season 4.
Published by well-known indie label Devolver Digital, Fall Guys: Ultimate Knockout — which had a novel method of dealing with cheaters — was a multiplayer smash-hit during 2020.
The cute obstacle course game saw more than 11 million players on Steam, and became the most downloaded PlayStation Plus monthly game of all time following its August release — beating out the likes of Call of Duty: Modern Warfare, Shadow of the Colossus, and Destiny 2.
Fall Guys is coming to Nintendo Switch and Xbox soon, so everyone can run around as silly little bean creatures.
More importantly, Fall Guys will soon have plushies.
Byteside Newsletter
Join the newsletter to receive the latest updates in your inbox.