EPOS H3 review: classic, comfortable, confident gaming headset
Bells and whistles be damned. The EPOS H3 is light and simple by design. But many will hesitate at the price given the simplicity.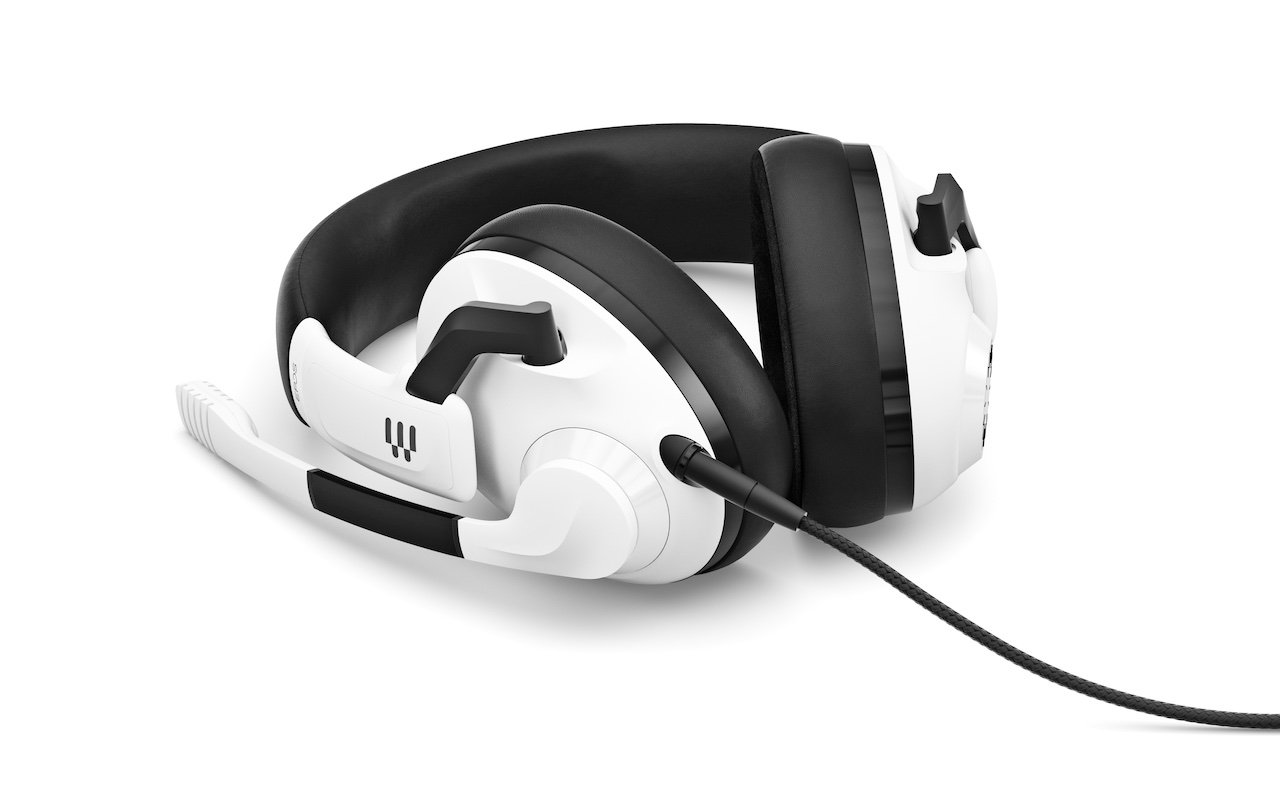 We've looked at a lot of EPOS gear here over recent months as the brand has pushed hard to define itself through the early days of its separation from being a unit of Sennheiser gaming audio gear to standing on its own. And this headset is the first to remove all trace of the Sennheiser name. EPOS. That's the name.
After the first few headsets and earbuds shot for high-end features and pricing, there's been a big and chunky power to the feel of EPOS gear to date. So it was a surprise to open up the EPOS H3 headset and discover something smaller and lighter than anything we'd seen from it before.
There isn't a great deal to say about this one. It looks like other EPOS headsets, just shaved down a little in size and shaved down a lot in weight. But it slips onto the head nicely and after an initial worry that the earcups might be a little small for my fat head they actually slipped onto my ears snugly. The sizing on the stainless steel band has numbered click stops that make it easy to find that 'just right' spot without feeling like it's loose or even just forgetting what your preference is (OK, you're probably not going to remember the exact numbers but it's helpful and feels solid). In some ways this might feel like a better fit than the bigger earcups on the wireless GSP 670 and wired GSP 602.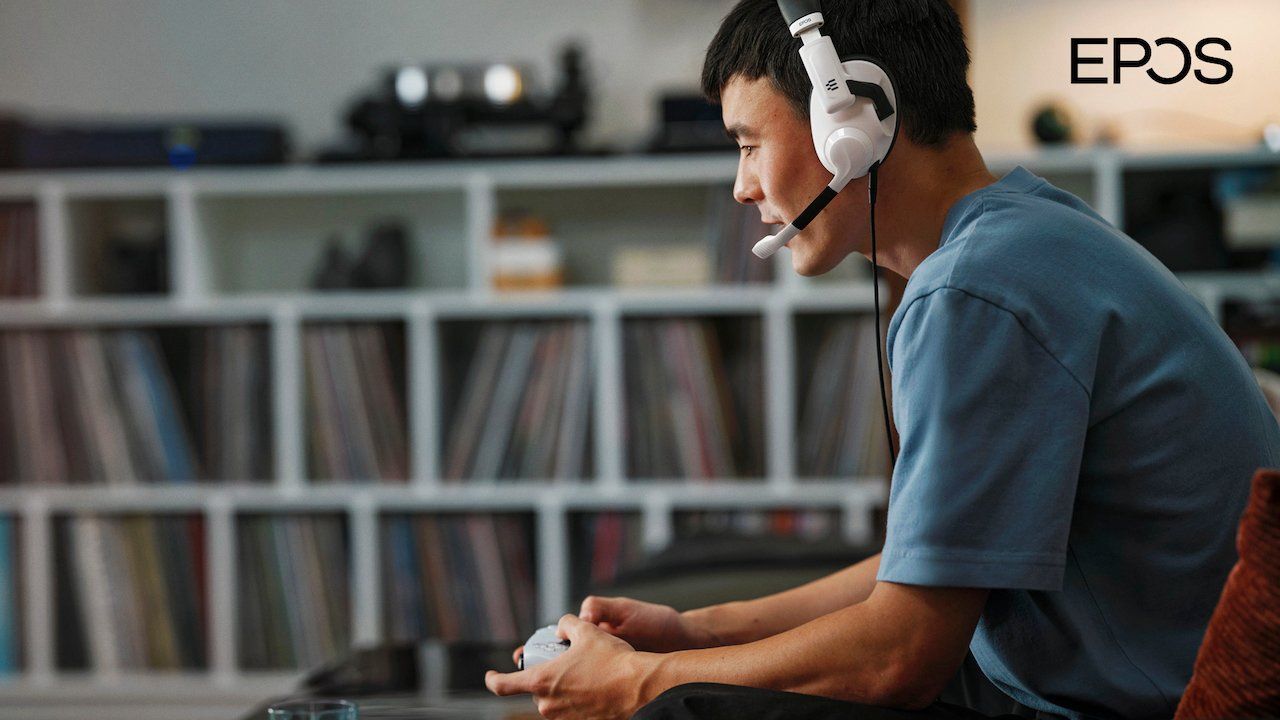 This is a simple wired affair, with a removable cable to swap between split input and TRRS inputs to suit classic PC connectors or to plug into unified jacks on laptops or on your console controller. The boom arm for the microphone goes to full mute when you swing it up out of the way and you can feel it with a click – no accidental eavesdropping here. On the right cup there's a simple rotating plate to volume up and down for listening.
EPOS is pushing the microphone as a particularly well designed part of this headset, using a bidirectional pattern for better noise cancellation and that the boom positioning has been carefully calibrated for the job of shouting at your friends about not following you to B site when you totally said you were going B this round. In my testing everyone seemed to think I sounded fine, but no one was declaring I sounded a lot better than usual. But then I usuall wear headsets that are $100+ more than this one.
I think we can also often underestimate how big a difference a very light headset can make. I've been wearing the EPOS H3 for a few hours now and it's easy to forget they're on. It's a tighter fit than those more spacious, and more expensive, units but this feels like a comfortable and confident headset that has cut down on the fancy bits to just be a solid unit at a reasonable price.
But without those extras, and still coming in at $179 dollarydoos down under, this feels like it could struggle to catch the eye in a very contested slice of the gaming headset market. There's a lot sitting about $30 below this that are hard to separate on a tech level without getting really nitty gritty about it, so if you're in that "I want a bit more than a cheap headset but don't want to go crazy" local pricing on this one might put it above the sweet spot.
For the first outing with EPOS – just EPOS – on the box, I think it's a confident 'first' headset, even if it's a decade in the making.
Byteside Newsletter
Join the newsletter to receive the latest updates in your inbox.