Apple Spring Loaded: iMac, iPad, AirTags and new Apple TV 4K
Here's the key details, Australian pricing and launch dates for Apple's new batch of tech toys – M1 iMacs, M1 iPad Pro and the rest.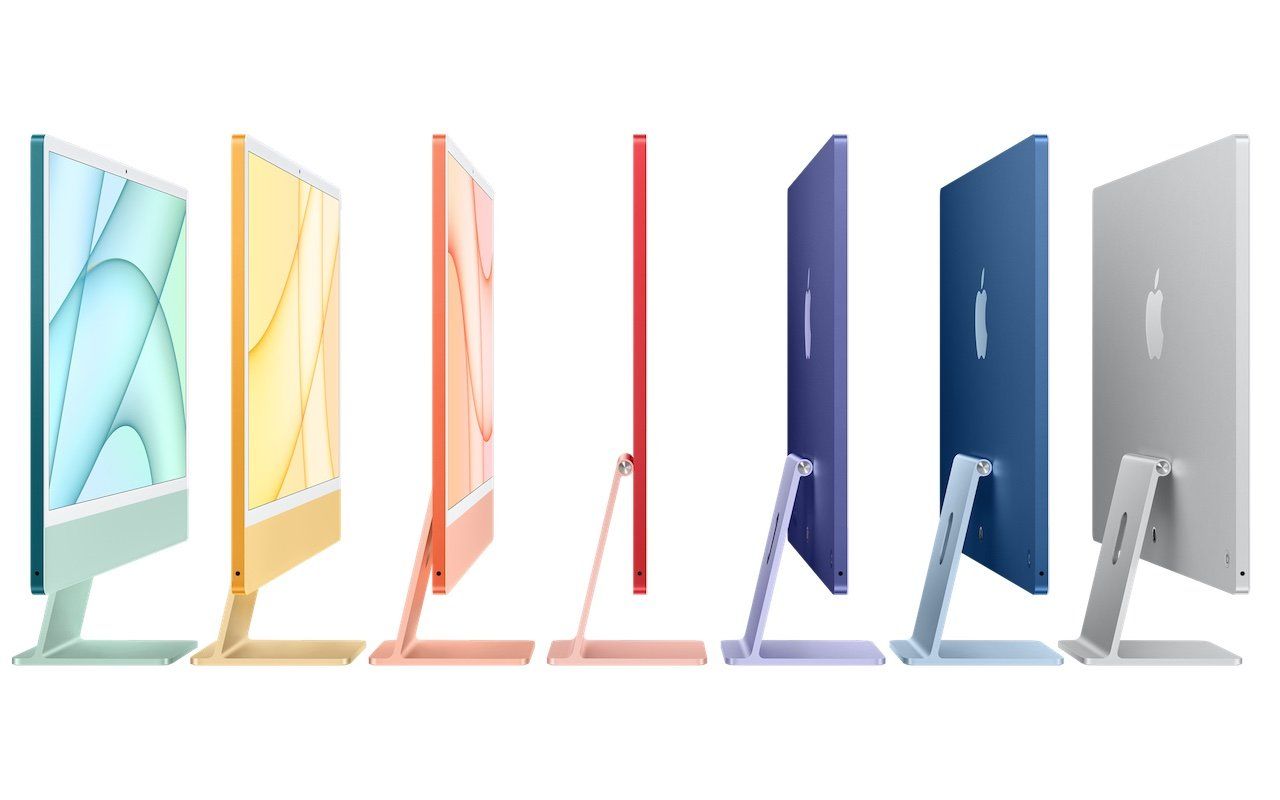 After predictions played things a little more cautious ahead of Apple's Spring Loaded virtual event we found there were a lot more pleasant surprises than anyone had been expecting. iMac, iPad Pro, Air Tag tracking tokens, and a new Apple TV 4K, plus a new colour way for iPhone to keep us on our toes.
Here's the rundown, complete with Australian pricing and availability.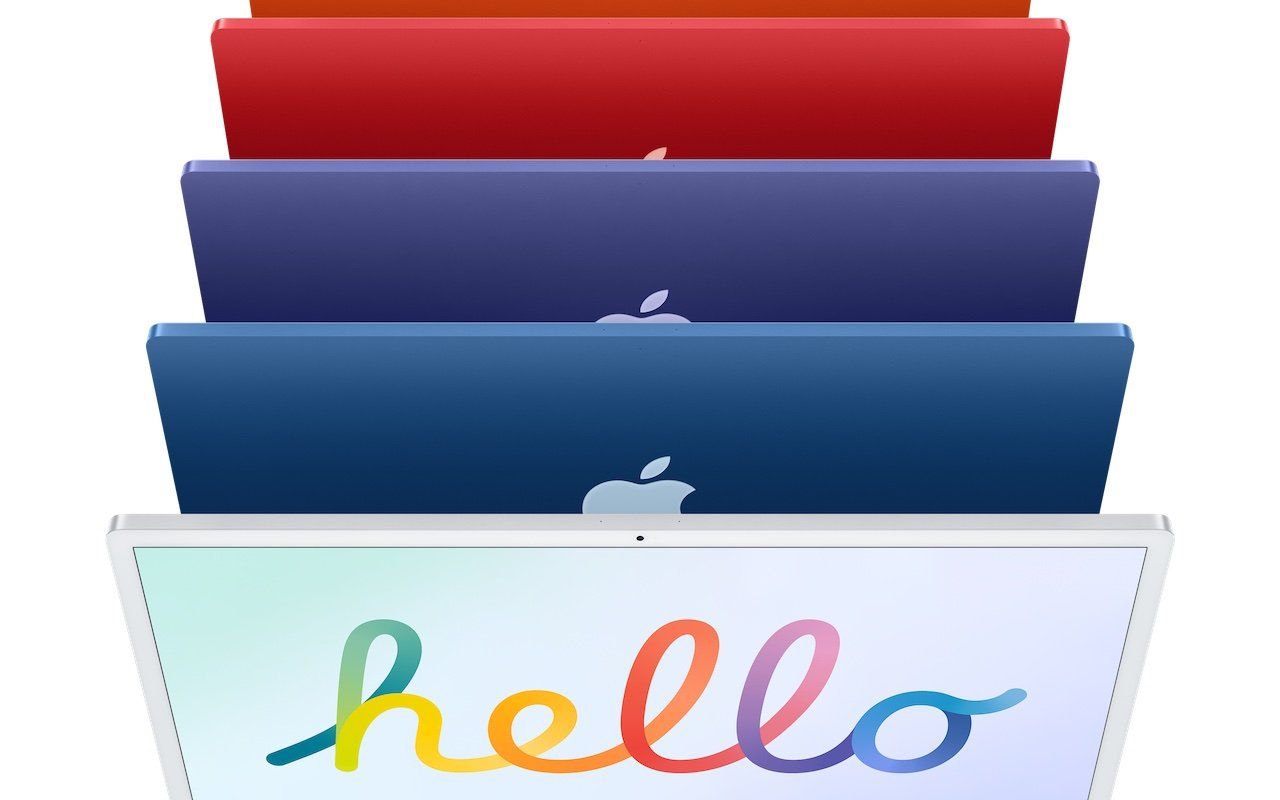 iMac
The stand out announcement was the colourful new range of iMac hardware, taking us back to the earliest days of playful designs but now in the thinnest iPad-style designs ever seen. I'll take a blue one, thanks.
After nine years of the existing silver design (which was only a small change over the 2007 form factor) we have something that feels fresh and exciting and styled to stand out on a desk like the OG iMac was. After a 21.5-inch and 27-inch split in sizes, the new iMac comes in 24-inch only, which Apple says is roughly the same size body as the old 21.5-inch design.
Now we get an M1 Apple Silicon chip inside, which Apple claims will perform 85% faster in CPU over the 21.5-inch Intel iMac and 2x faster than the same for graphics. Based on how well MacBook Air M1 has been performing, the big claims in performance improvement have been stacking up pretty well overall. These M1 chips are the business.
We're also getting a new 1080p FaceTime camera (finally) and better microphones and speakers, plus TouchID on the wireless keyboard which is 100% going to be worth the money. Once you're used to TouchID on a MacBook it's really annoying to not have it on your desk at home.
Pre-orders open on April 30, with delivery "second half of May". Prices start at $1,899 but that only includes 256GB SSD storage so you'll want to pay for a boost on that front no matter what. We can't use the system builder yet so we can't tell what awaits on the price bumps beyond the basics.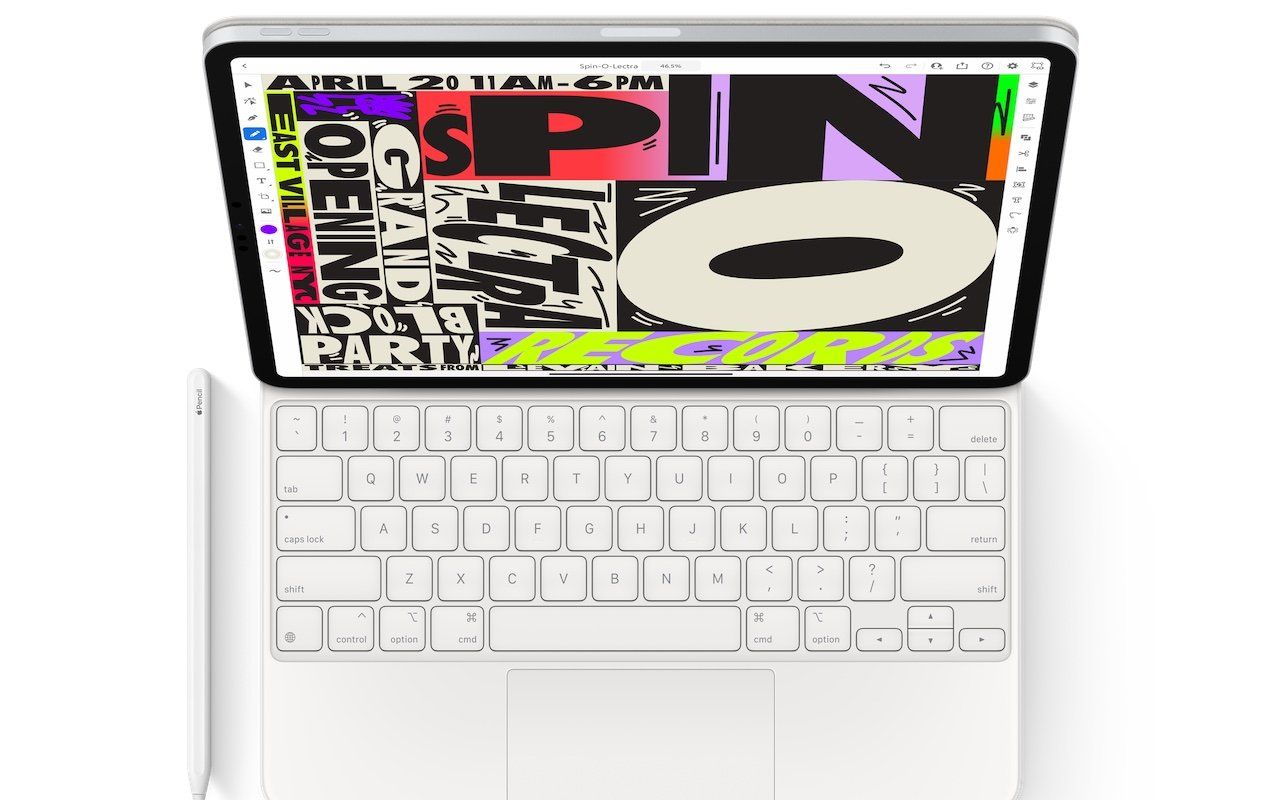 iPad Pro
The new iPad Pro is not following the iPad Air and iMac on the colour front, sticking to silver and grey schemes across both 11-inch and 12.9-inch sizes. But it is getting the M1 Apple Silicon hardware and a Thunderbolt port so it's feeling more like a laptop replacement than ever.
The 12.9-inch model is getting a super fancy new screen – the Liquid Retina XDR – which Apple is likening to its epic Pro Display XDR monitor. This gets mini-LED lighting up to 1000 nits brightness (that's very bright) and 1,000,000:1 contrast ratio, as well as ProMotion adaptive 120Hz refresh rate, True Tone, P3 wide colour support, HDR and Dolby Vision good times. We're also getting 5G connectivity to set this one up for a long and fast wireless future.
A new camera feature for iPad Pro is 'Centre Stage' that gives the ultra wide front camera the ability to zoom and follow you around a room while you're on a video chat.
iPad Pro is also pre-order ready on April 30 with the same "second half of May" delivery timing. iPad Pro 11-inch starts at $1,199 and iPad Pro 12.9-inch starts at $1,509.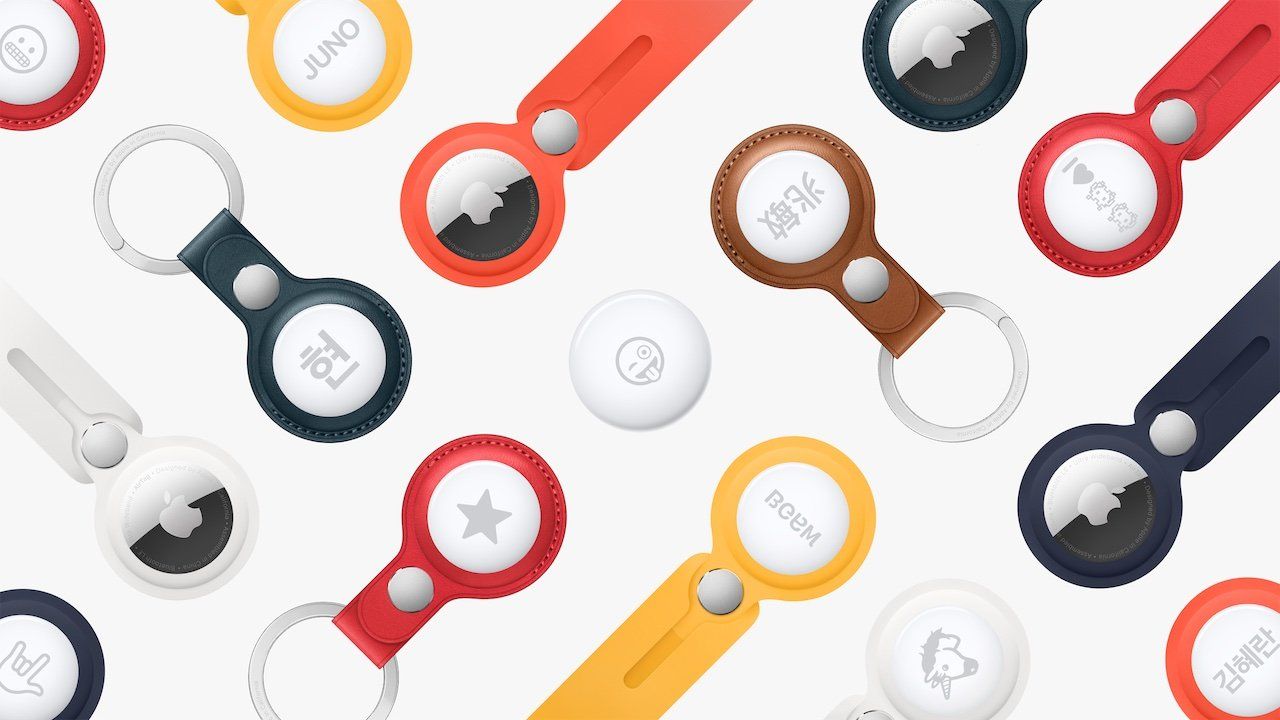 Apple AirTags
Long anticipated and finally here, the Apple AirTags let you attach an Ultrawideband (UWB) tracking token to anything you want to keep tabs on. When you order your tags you can get them customised with initials or even emoji to make each one unique.
While the tags are very simple discs, there's a range of accessories ready to turn them into keyrings, luggage tags and more. They integrated with the Find My tracking system and utilise secure, private check in technology so that any iPhone anywhere can send the ping you need to find where you dropped those keys or that backpack.
You can buy single AirTags for $45 or you can buy four for $149. Apple's leather key ring holder costs $55, or a polyurethane loop is $45. You can go extra fancy with an Hermés keyring or luggage tag for well over $500, or you can keep it simple with a Belkin holder for $19.95.
Same bat order time (April 30), same bat delivery schedule (second half of May).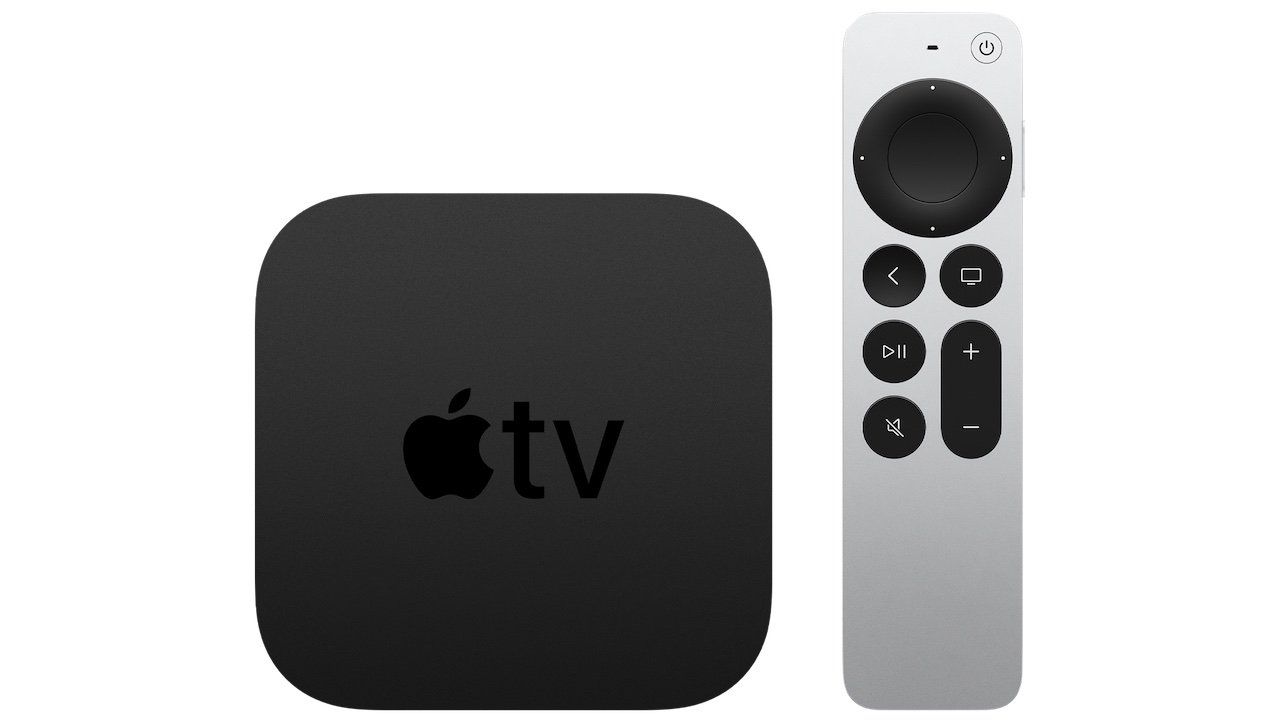 New Apple TV 4K with redesigned remote
It looks the same but now the Apple TV 4K has an A12 Bionic chip (like the iPhone XS two years ago and last year's iPad update) so it's a lot more powerful than the three and a half year old version. It now adds high frame rate HDR to the capability of the unit, plus a clever colour calibration setup that uses your iPhone held close to the screen to adjust settings to get the most from your TV.
The new remote looks like a big improvement over the old model, with a new circular touch zone that includes a new circular gesture for moving forward and back in a video. The remote does NOT include a U1 chip, so you won't be using Find My to track it down if you lose it between the couch cushions.
The new Apple TV 4K starts at $249 for the 32GB model, while the Apple TV HD model is $209. If you're happy with your current Apple TV you can just buy the Siri remote upgrade for $79. They can be ordered and delivered on – you guessed it, April 30 and second half of May.
Byteside Newsletter
Join the newsletter to receive the latest updates in your inbox.