Wyze Cam Outdoor review: great little unit with just one glaring problem
Small, easy to use and affordable, the Wyze Cam Outdoor will make a lot of people perfectly happy at a great price.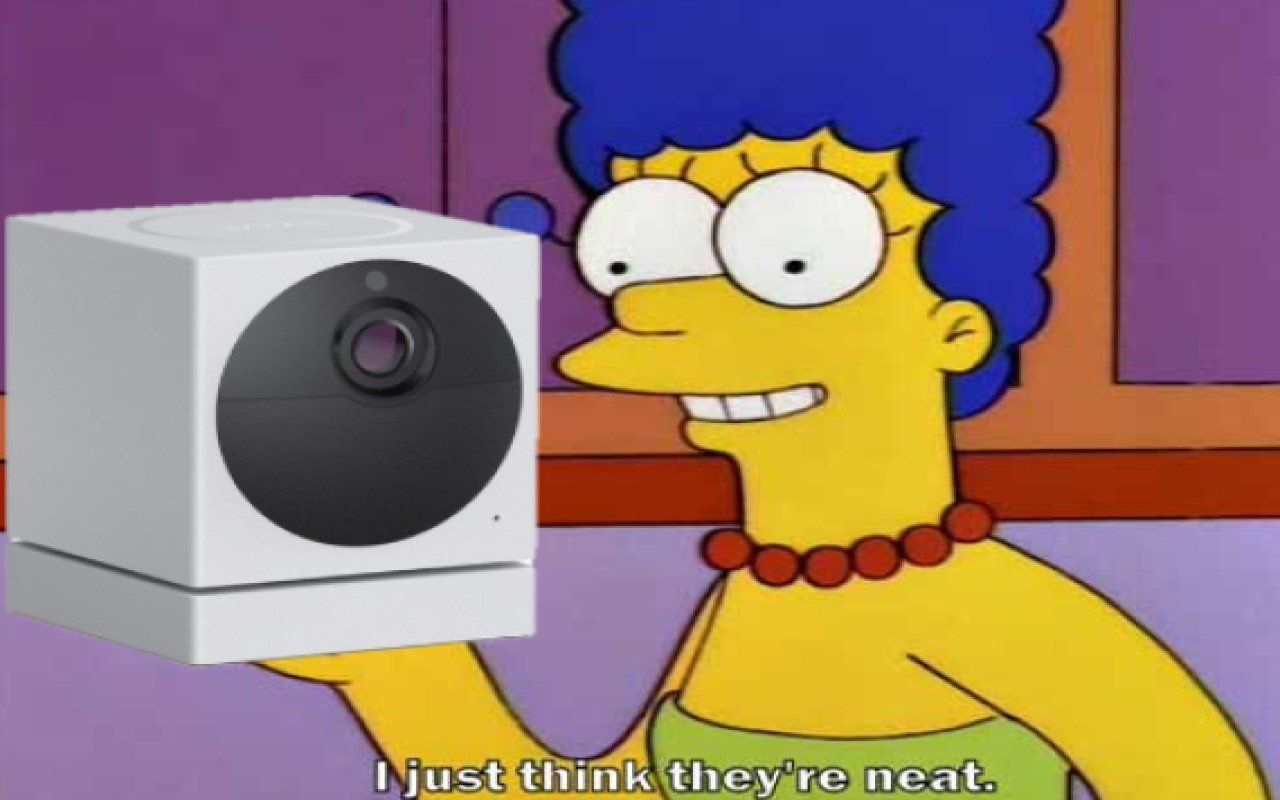 A little while ago, an elderly friend of mine had her hose stolen from her front yard. Nothing else, not even the reel it came from, just the hose. This bizarre and upsetting incident prompted her to want some kind of security, and being her personal tech support, I was more than happy to oblige.
I needed something small, easy to use, capable of use by her family interstate and affordable. A large, traditional setup that needed to be wired by an electrician was out of the picture.
Enter the Wyze Cam Outdoor.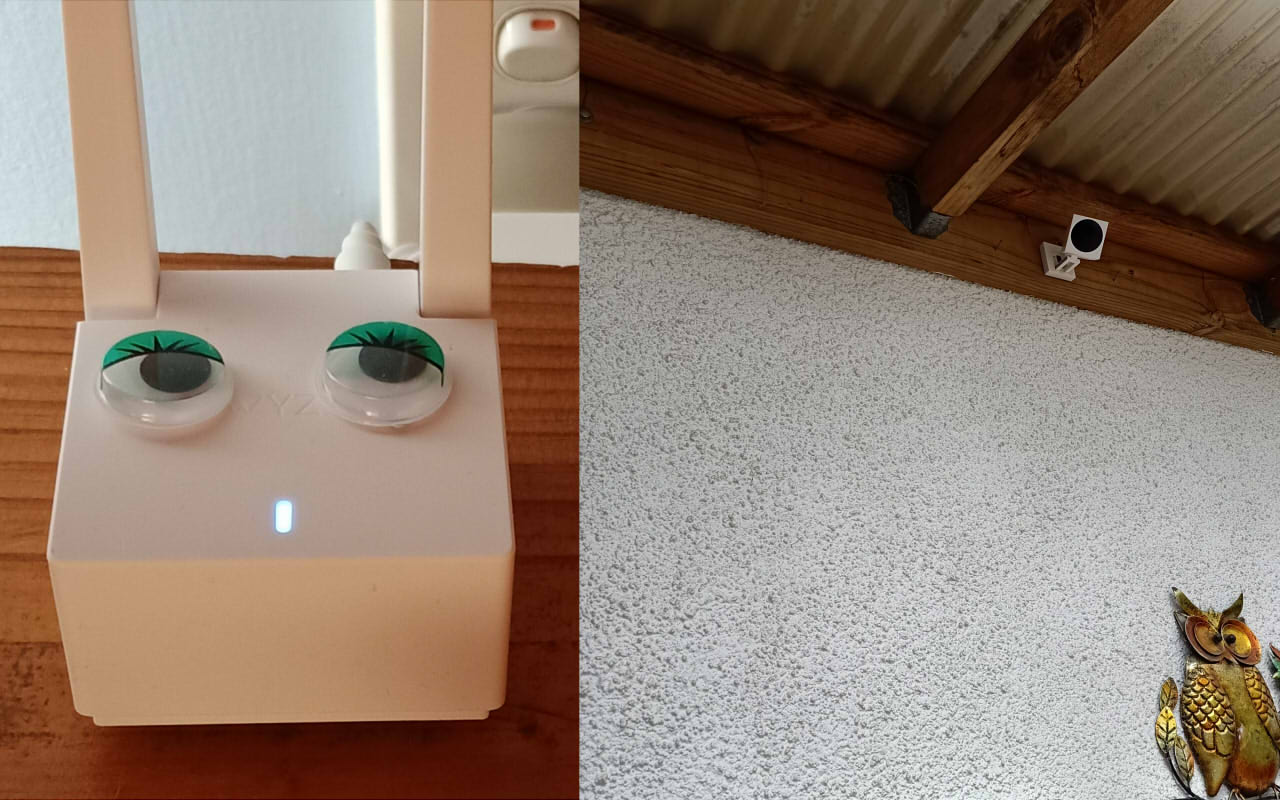 Available from Amazon for $160.50, with free shipping for Amazon Prime members, it's a compact unit of one camera and a base unit. The only catch, however, is that the base unit uses an American power adapter, though converters are easily available.
The base station needs to be plugged into a modem in order to pair with it, which I found to be a very painless process across two separate modems and households.
From here, it's a simple process of downloading the app, pairing your base station and camera with the app, and you're all set to go.
The app itself is clearly laid out, offering a view of any linked cameras, plus a category to create rules, such as not receiving notifications between certain times, or allowing any other Wyze devices to trigger and connect to each other.
The range of the base station to the camera works anywhere so long as your home Wi-Fi can reach, though for best results it's better to have the base closer to where you intend to mount the camera.
The camera itself is a delightfully small 2.2-inch cube that perches on a magnetic base, allowing the base to be attached to a wall while the camera unit itself can easily be swivelled around, or removed completely in order to charge, with battery life lasting anywhere from 3 to 6 months depending on the amount of traffic it detects.
Mine is mounted on our front porch, to detect visitors, while the other one I set up has a clear view of the entire front yard.
The maximum range the Wyze Cam boasts is up to 25ft, which makes for easy placement almost anywhere around a home, but even more impressive is the crystal clear 1080p image it sends straight to your smart device. It also includes an 8x zoom for those who need to get closer to the action.
Best of all, the night vision ensures a crystal clear image no matter the time of day, facilitated by 8 infrared LEDs, and its weather-proof exterior means it can be put up anywhere, inside or outside, without having to worry about environmental damage.
The camera also includes two-way audio, perfect for hearing what's going outside, or greeting guests/delivery guys/various animals.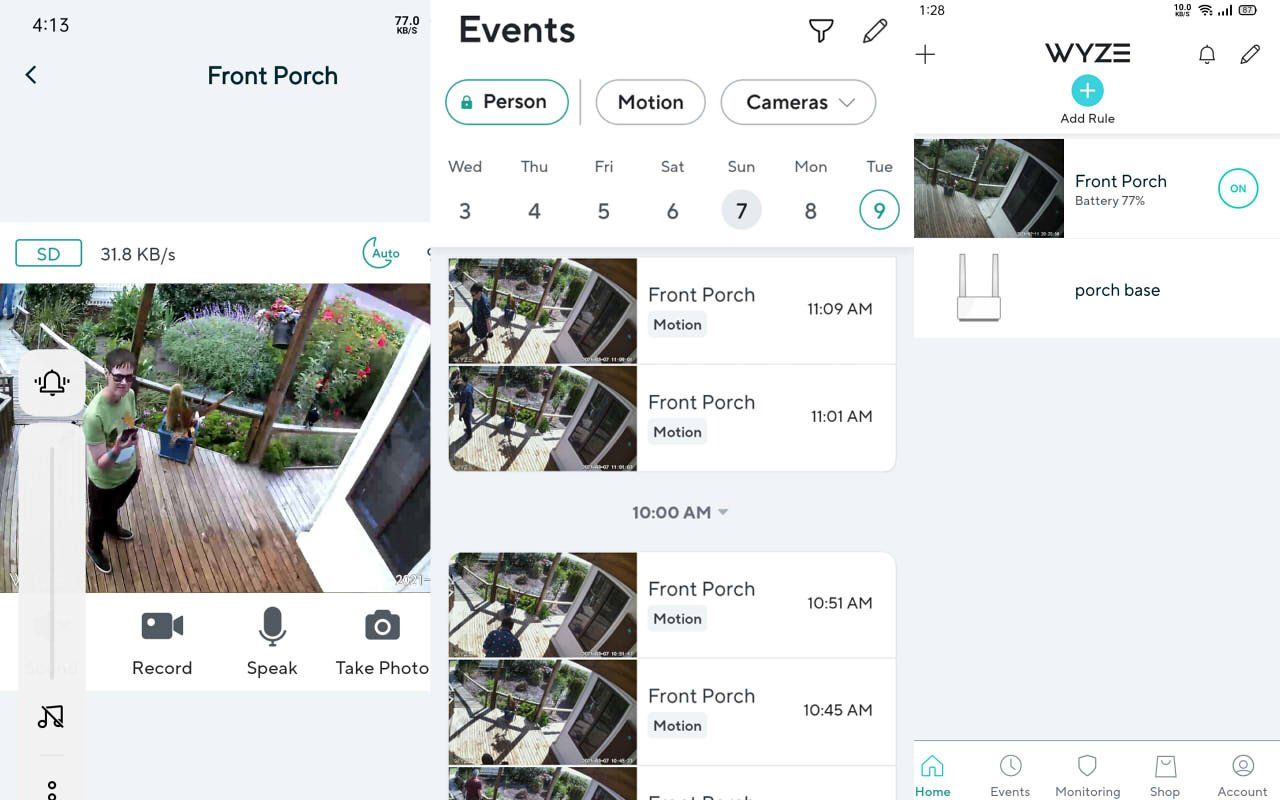 But this leads me to one of my biggest gripes with the camera.
The motion detection is great but, unfortunately, AI detection for humans and animals is locked behind a subscription service. While this service is cheap at $1.25 USD per month per camera, my camera doesn't see enough activity to warrant it.
However, this does mean I have to put up with various things triggering the motion sensor and saving to my event log, ranging from my cat through to magpies and once even a string of lights.
For the most part, however, the camera is excellent in its detection and roughly 70% of videos saved to my event log are based on people appearing in shot.
Under the free service, 12 second videos are saved via a cloud system for up to 14 days, but both the base unit and the individual cameras can take microSD cards up to 32GB, not supplied, for local storage, and any videos can be downloaded to any device.
As well as that, I can see content from the other camera account I set up for my elderly friend through an account sharing option.
Unfortunately, the Wyze Outdoor Cam won't record events if the internet goes out. Maybe this won't be so much of an issue for urban areas, but in rural areas where internet service can be spotty at best, a consistent local storage would be appreciated.

Local recording can be set to always record between specific times by setting rules in the app settings, but this feels like a work around measure for someone who just wants consistent coverage should their internet ever fail.
What particularly doesn't make sense about this is that the camera offers a detached travel mode, allowing users to take the camera anywhere and have it record without the need of a base station.
This allows for things such as time lapses or just general recording, whether that be in the middle of whoop-whoop or just the next town over, saving it to local microSD card storage.
So with all that, it's a significant frustration that despite these capabilities it refuses to record as part of its home security feature without Wi-Fi.
For such a small package, it definitely beats out the bulkier, traditional security cameras we have installed elsewhere that record to a hard drive attached to a separate screen, which is rarely checked.
The ease of being able to see what's going on at any time from anywhere in crisp 1080p ensures a sense of security, and the app makes the process easy and customisable, not to mention the price making it very accessible for anyone wanting a basic security option.
For anyone wanting to feel a little more secure with an adorable little cube that looks kind of like a baby Death Star, the Wyze Cam Outdoor a great pick.
Byteside Newsletter
Join the newsletter to receive the latest updates in your inbox.