Why Tiger Woods returning to videogames with 2K is such a big deal
Tiger Woods' long-term deal to join the PGA Tour 2K games is massive for golf, videogames, and fans of both. Let's examine why.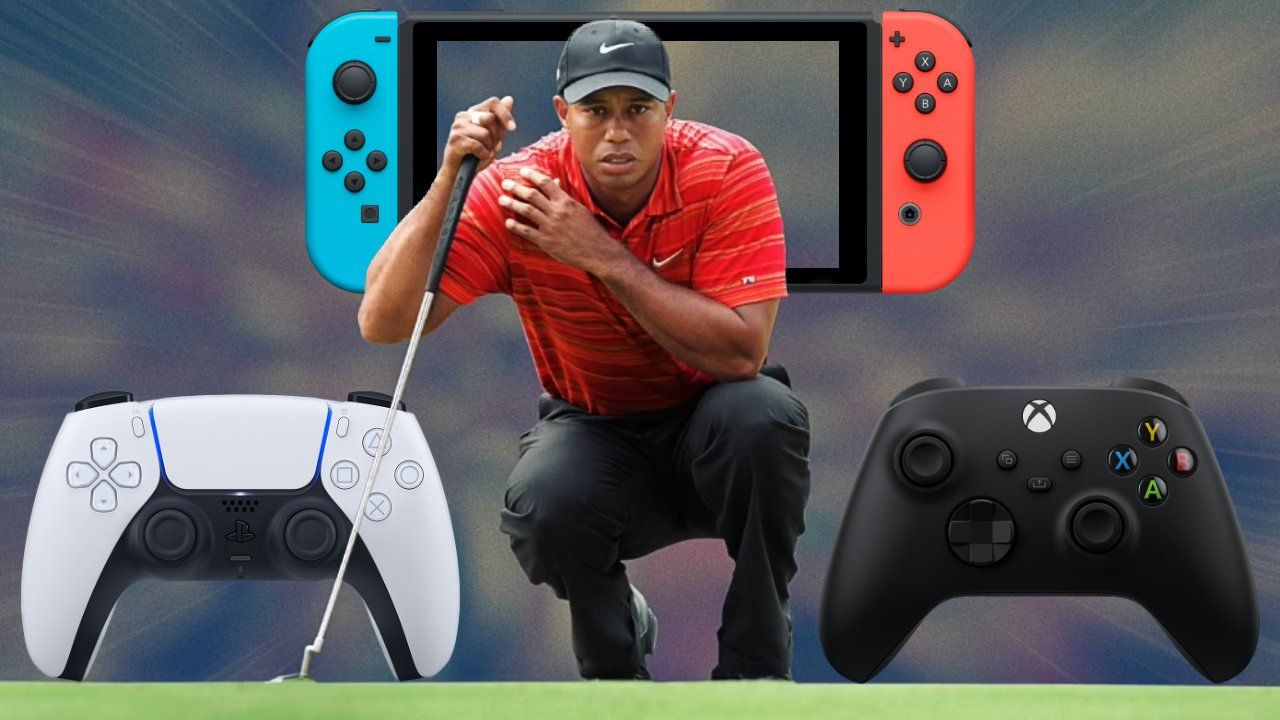 What a coup for sports games — Tiger Woods is back.
Not since EA Sports' Tiger Woods PGA Tour 14 released back in 2013 has the mega golfing star graced the videogame arena.
Since EA stopped making golf games after the tepid Rory McIlroy PGA Tour in 2015, Canadian developer HB Studios has filled the void with The Golf Club series.
The strong quality of HB Studios' work led to 2K — the company publishing the brilliant, if money-hungry, NBA 2K series — distributing subsequent The Golf Club games, culminating in last year's strong PGA Tour 2K21 release, selling nearly two million copies.
Now, 2K outright own HB Studios and has signed Tiger Woods to a long-term deal which will grant exclusive rights for Woods' name and likeness to appear in the PGA Tour 2K series.
Woods will also serve as a consultant on the series through an Executive Director role, which is an exciting prospect for golf game fans worldwide.
Although the timing of the announcement is a little bizarre given Woods' recent accident clouding his immediate playing future, the impact of such a partnership cannot be understated.
It will be so good to have arguably the greatest golfer of all time back in the world of videogames.
The Tiger Woods effect
Tiger Woods is among rare company, being highly recognisable outside the sporting arena. Like basketballer Michael Jordan as seen in the brilliant The Last Dance documentary series, Woods' prominence far exceeds his extraordinary golfing ability.
After a comparatively lean decade throughout the 2010s marred by scandal and riddled with injuries, Woods returned to scintillating form in 2019, cementing his status as one of the greatest athletes of the modern era.
As fate would have it, Australia played a significant role in bookending Woods' fall from grace and subsequent revival.
In late 2009, Woods won the Australian Masters at Melbourne's Kingston Heath Golf Club in slightly controversial circumstances, given the Victorian government paid him over $3 million just to appear — more than what was collectively on offer for the tournament's participants.
This hefty investment paid off handsomely, however, evidenced by the huge crowds and national interest far exceeding what the competition normally would — such is the Tiger Woods effect.
Shortly after this win, the American golfer's infidelity came to light, tarnishing his previously squeaky-clean image and commencing a tumultuous decade on-course, which threatened to end without a major win.
Come 2019, Woods broke through in winning the prestigious US Masters before returning to Australia and leading team USA to victory at the Presidents Cup, reaffirming his legend status.
I was fortunate enough to witness Woods' Presidents Cup greatness first-hand, battling the crowds at the Royal Melbourne Golf Club to get a glimpse of Tiger in his natural habitat.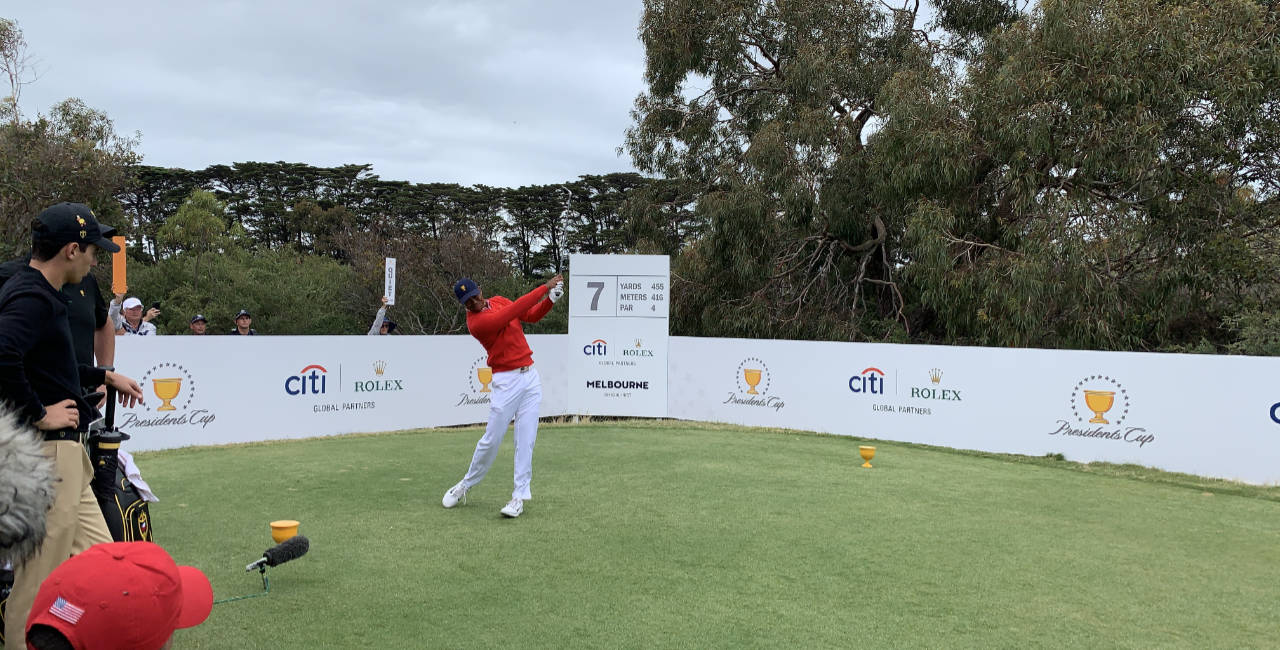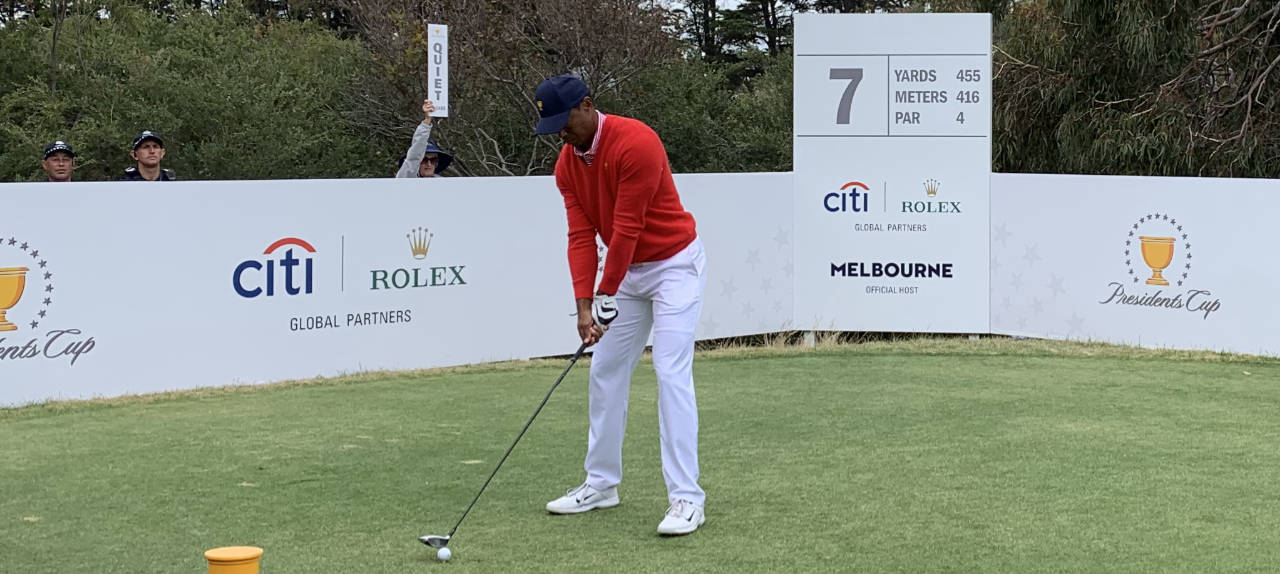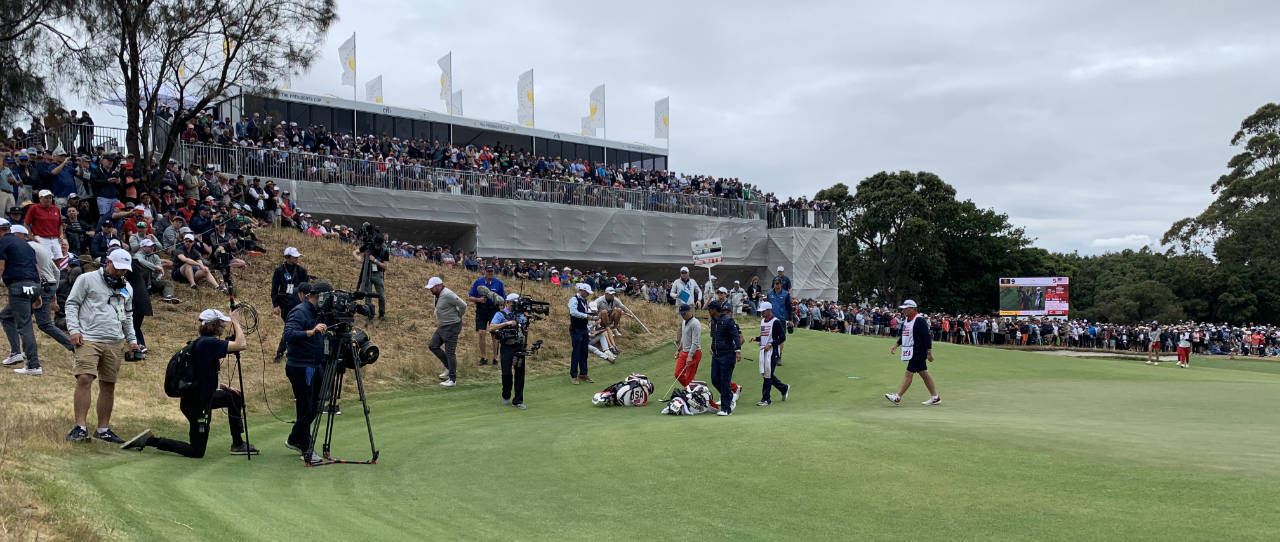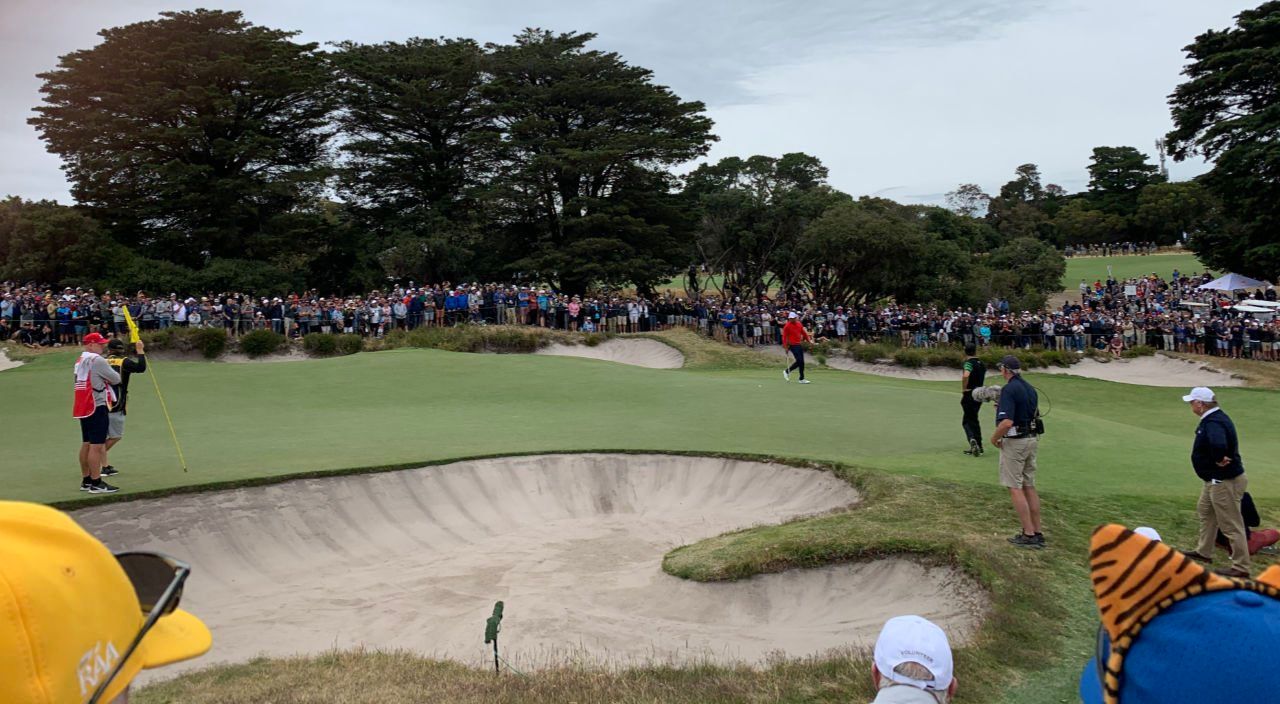 Aside from his stellar performance and seemingly inhuman composure under pressure, I was astounded by how much Woods' popularity has endured.
Despite the scandals, despite the patchy form, and despite the long injury layoffs, Tiger Woods still generated the most interest from punters by a wide margin.
To even have a chance of witnessing Woods up close, you had to plan several holes ahead — waiting up to an hour-and-a-half before he hit the tee blocks — and assertively defend your spot lest someone ruin your view.
Even though the Aussies, including Adam Scott (not the Parks and Rec variety) and Marc Leishman, garnered decent support, it paled in comparison to the Tiger Woods show.
And what a show it was. Woods' magnetic presence on the fairways — even in between rounds — was quite unlike anything I've seen on a sporting field.
While Woods' appearance in 2K's games won't convert golfing non-believers into disciples, he will add further legitimacy and reignite interest in golf videogames.
Back to golfing games' heyday
Golf's methodical nature translates exceptionally well to videogames, best illustrated by EA's Tiger Woods PGA Tour games of the mid-2000s.
Across the PlayStation 2, Xbox, and GameCube consoles, golf games hit their peak.
A lot of love, care and fun clearly went into those games, with deep, challenging career modes, robust character customisation, and breakdancing celebrations on the green to licenced songs such as DMX's "Party Up (Up In Here)" — a notable golfing anthem.
Perhaps one reason for these games' success was the blurry line balanced between arcade and simulation gameplay. For example, to circumvent tough course conditions, you could change the ball's spin direction mid-flight.
How every golfer wishes they could achieve such a feat in real life.
Much like Woods' career trajectory of the 2010s, EA's PGA Tour series declined in quality, eventually leading to the company dropping the golf games entirely.
PGA Tour 2K21 is arguably the best golf videogame since EA's mid-2000s efforts, featuring impressive realism, robust course creator options, and regular content updates such as the speed golf-inspired Divot Derby mode.
Even Nintendo's getting back to golf, with Mario Golf Super Rush coming to Nintendo Switch in June.
What PGA Tour 2K21 lacks is star power. A small handful of PGA pros headlined by Justin Thomas appear as in-game opponents in a non-playable capacity.
No disrespect to the likes of Thomas and his cohort of top-20 golfers, but they're not the same drawcard Tiger Woods is.
And while 2K needs to make adding women from the LPGA  — whose omission was one of the very few disappointments of PGA Tour 2K21 — a priority for future releases, Woods is the guaranteed lure.
The Sunday specialist himself appeals to PGA fanatics and casual golfers alike, which will be a great selling point for 2K's golfing franchise.
Here's hoping Woods makes a full recovery and gets back to the course. In the meantime, his long-term future involvement with 2K is overwhelmingly positive for both the sport and videogames.
We're about to hit another golden era for golf videogames, and it will be glorious.
Byteside Newsletter
Join the newsletter to receive the latest updates in your inbox.