What is Valheim, and why has it sold over 5 million copies in Early Access?
Valheim has sold more than 5 million copies on Steam's Early Access since February. Find out all about the survival tree-punching sensation.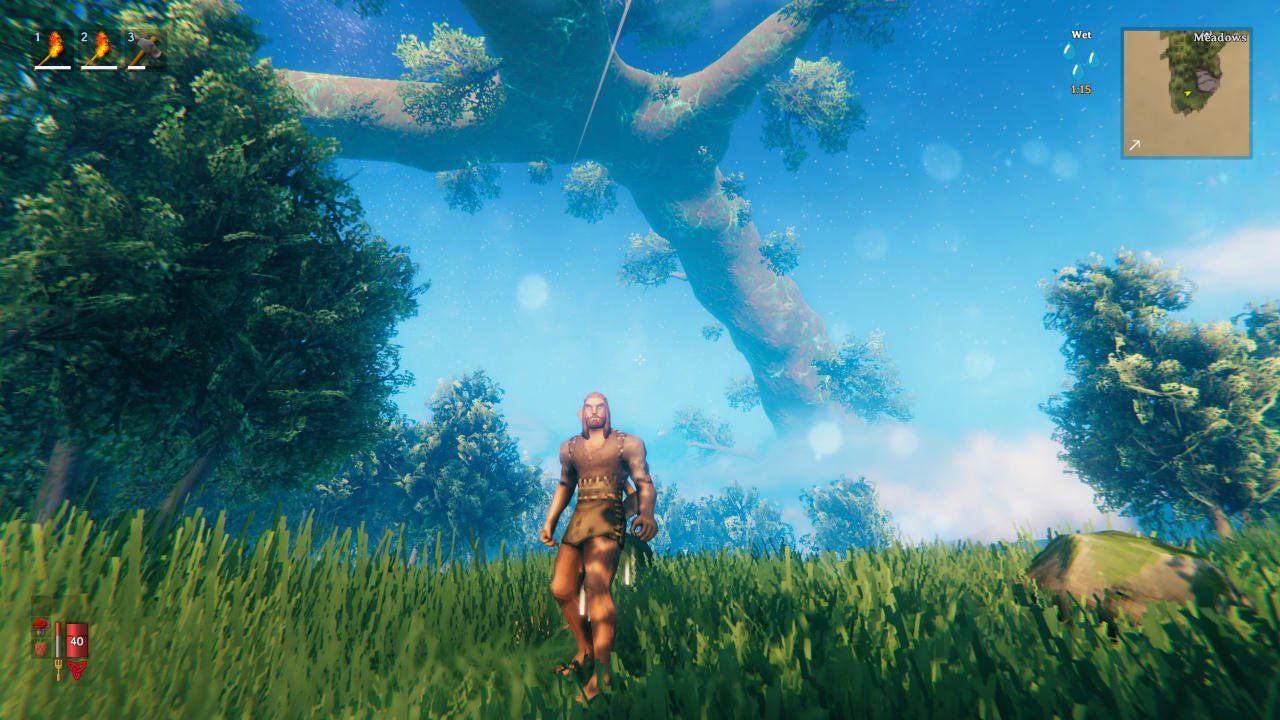 Over the past couple of months, you've likely heard of a Norse mythology-themed survival game doing the rounds.
Valheim, from small five-person Swedish team Iron Gate Studio, launched on Steam's Early Access platform on 2 February 2021, where it has since rocketed to over five million sales.
Beyond its phenomenal sales figures, people love Valheim.
It currently boasts an "Overwhelmingly Positive" status on Steam from nearly 150,000 reviews, plus a strong player count in the hundreds of thousands, rubbing shoulders with the likes of Counter-Strike: Global Offensive and Dota 2.
But what is Valheim and what's behind its meteoric popularity?
Is Valheim Nordic Minecraft?
Valheim's premise places you in the role of a fallen viking warrior seeking entry to Valhalla. To do this, you navigate the lost world known as Valheim, performing various feats to convince Odin to grant you entry.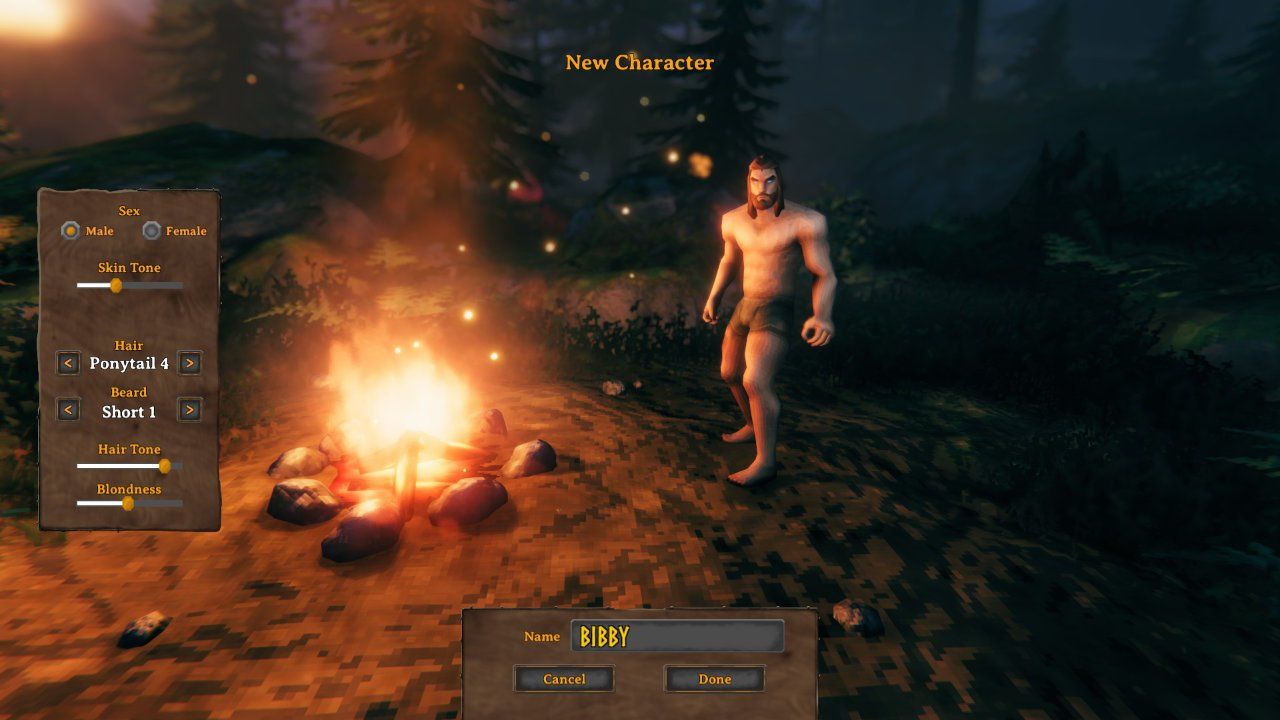 Like Minecraft, Terraria and many other games revolving around exploration and crafting, Valheim features procedurally-generated worlds, making each experience unique to you.
Playable solo or cooperatively with up to 10 players by inviting friends to your server, you begin equipped with nothing by the flimsy cloth covering your nethers. From here, you must gather resources and craft all the essentials: food, weapons, shelter and so on.
Unlike other hardcore survival games, Valheim's early game is a fairly gentle experience for newcomers. You may have to punch some small trees down at first before crafting an axe, but you'll soon have the basics needed to defend yourself from wild beasts.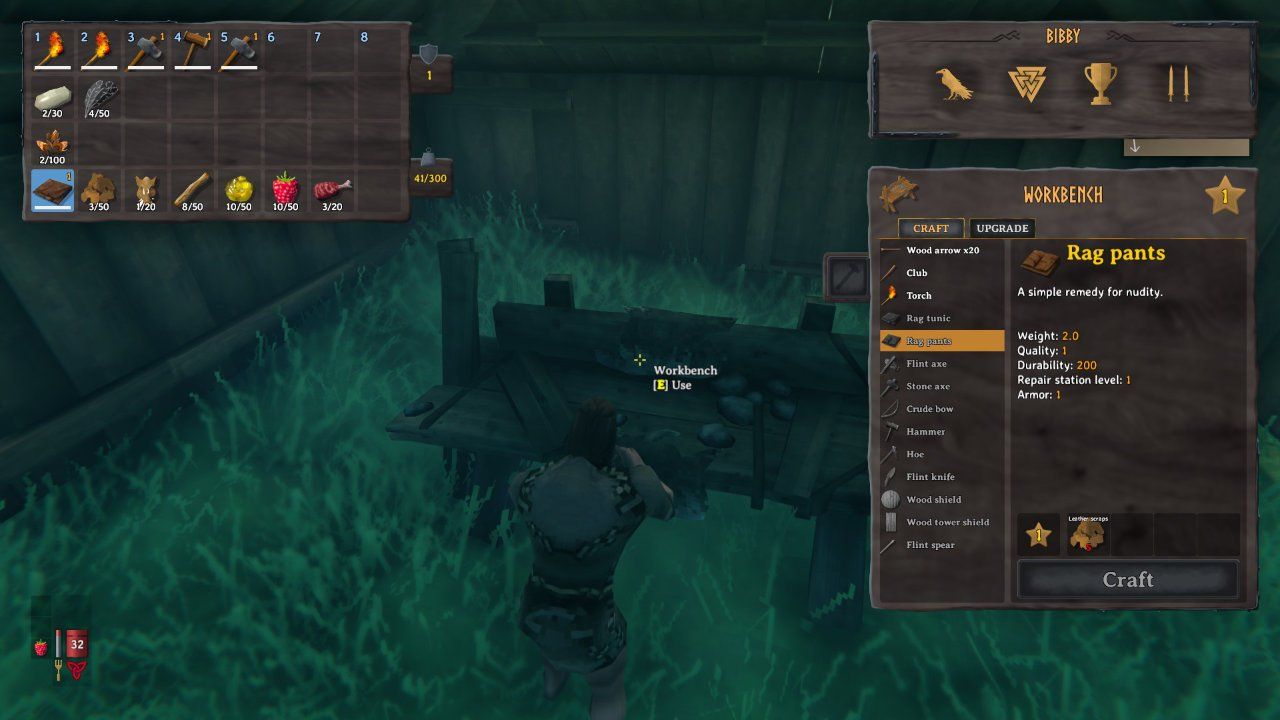 It's also nice there's no harsh penalty for not eating regularly — you can't starve to death, but having a full stomach helps with health regeneration and other helpful bonuses.
The more you venture out and find further resources, the more cool stuff you can craft. Players have been creating some mighty impressive buildings in Valheim so far.
There is a toggle option for player-versus-player combat, but it's currently not the main focus of the game.
Is there more to Valheim than crafting?
While crafting is a core part of Valheim's gameplay, there's more to it than that.
As part of your viking quest to impress Odin, you're directed via cryptic runes to take down the boss of each area.
For example, the opening Meadows area includes an altar where you can summon the first boss. To do so, you need to offer sacrifices of the boss' kind, which based on the clues given looks like you need to hunt deer.
So, Valheim does involve a decent amount of combat and hunting, which controls pretty well in its third-person perspective.
If a gameplay loop of exploring, foraging, crafting and fighting big bosses sounds like your thing, Valheim has it in spades.
You rarely feel thrown in the deep end with Valheim, either. A spectral raven named Hugin appears whenever you discover something for the first time, giving you an explainer plus some gentle guidance as to what to do next — all of which is kept for future reference.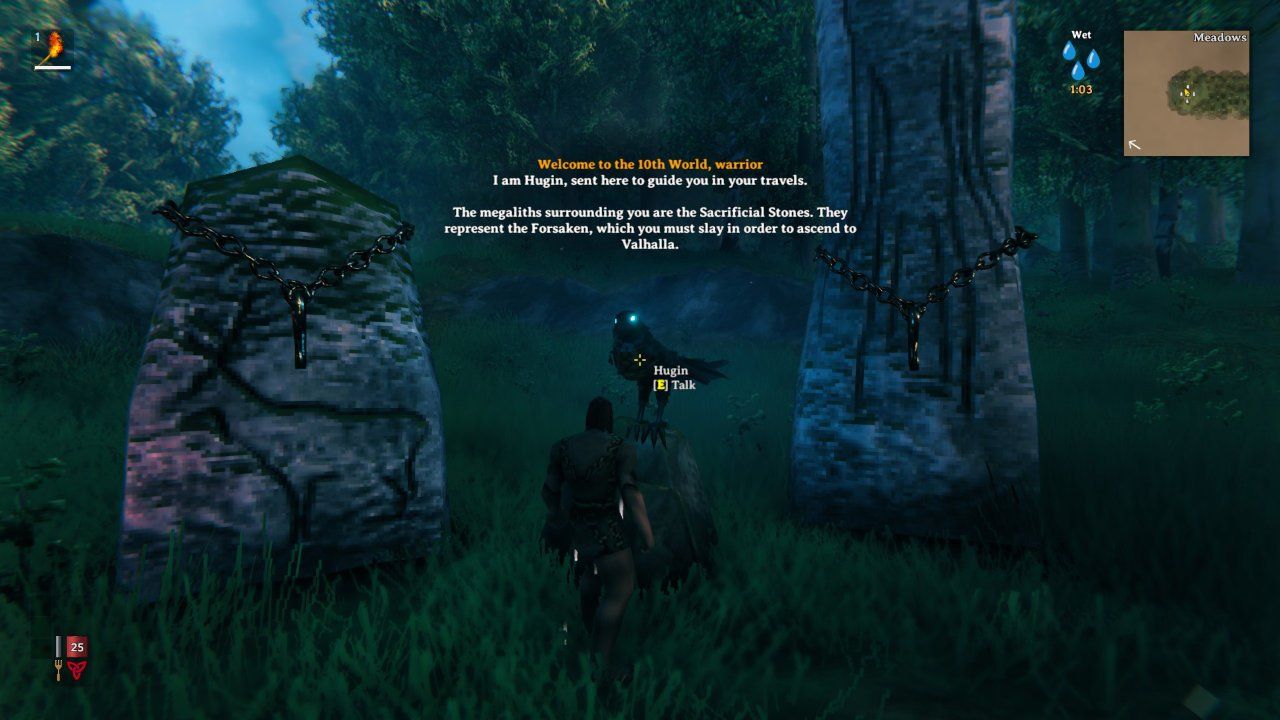 Not to mention, Valheim enlists a low-poly art direction, where while the textures and character models aren't super realistic, the colour and lighting is beautiful.
If you're anything like me, you'll hit the screenshot key at regular intervals, gawking at the gorgeous vistas on display, while the lovely understated soundtrack gently massages your ears.
How did Valheim become so popular, and when does Early Access end?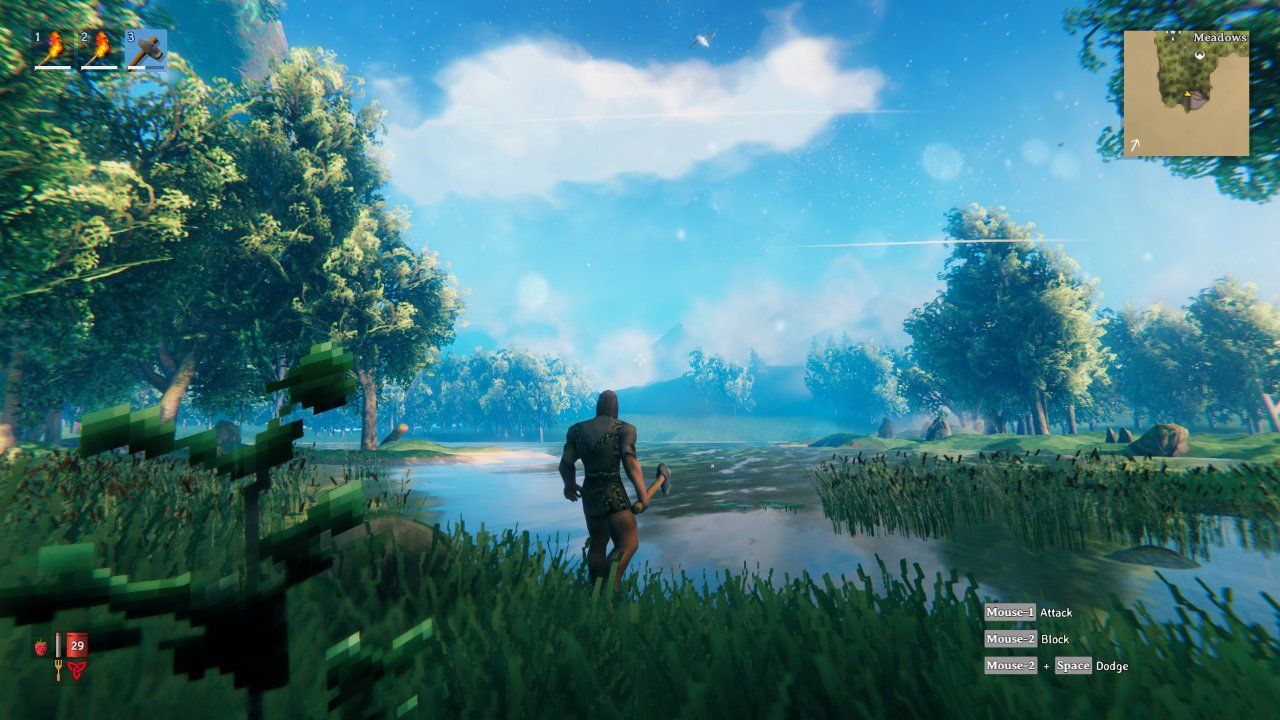 Like anything in the digital age, it's difficult to pinpoint any one reason explaining Valheim's early success, other than it's a fun, satisfying game to play with friends.
While its Twitch popularity has cooled since peaking at nearly 200,000 concurrent viewers a few weeks ago, Valheim is still among the top-30 watched games at the time of writing.
The Norse mythology effect isn't to be scoffed at either. While plenty of games have starred vikings in the past, success with major releases such as 2018's God of War, and Assassin's Creed: Valhalla from last year has firmly thrust the Nordic setting back into vogue.
As for Valheim's future, Iron Gate Studio mentions on Steam the game will be in Early Access for "at least one year" while the team implements new content and processes player feedback.
Among the planned future additions, Iron Gate Studio will add "new biomes, new enemies, new bosses and new materials to find."
This also includes adding at least four more areas to explore beyond the current five, bringing the total biome count to nine.
Overall, the Valheim team considers their game about "50% complete" from a content perspective, while they've implemented roughly "75%" of planned features.
A roadmap of planned updates was shown at launch, although Henrik Törnqvist told Fanbyte this will slow down in favour of fixing bugs due to Valheim's sudden and surprising popularity.
Also, if you're interested in picking Valheim up, it may be better to do it sooner rather than later, considering the price will likely increase as it progresses through Early Access.
At its current Australian price of $28.95, it's pretty damn good value for what already is an impressive survival game for genre newbies and veterans alike.
Byteside Newsletter
Join the newsletter to receive the latest updates in your inbox.