WandaVision eclipses Bridgerton, proves might of Marvel and episodic TV
Streaming analytics show WandaVision overtaking Bridgerton's popularity, showing Marvel's strength and episodic TV might be back in vogue.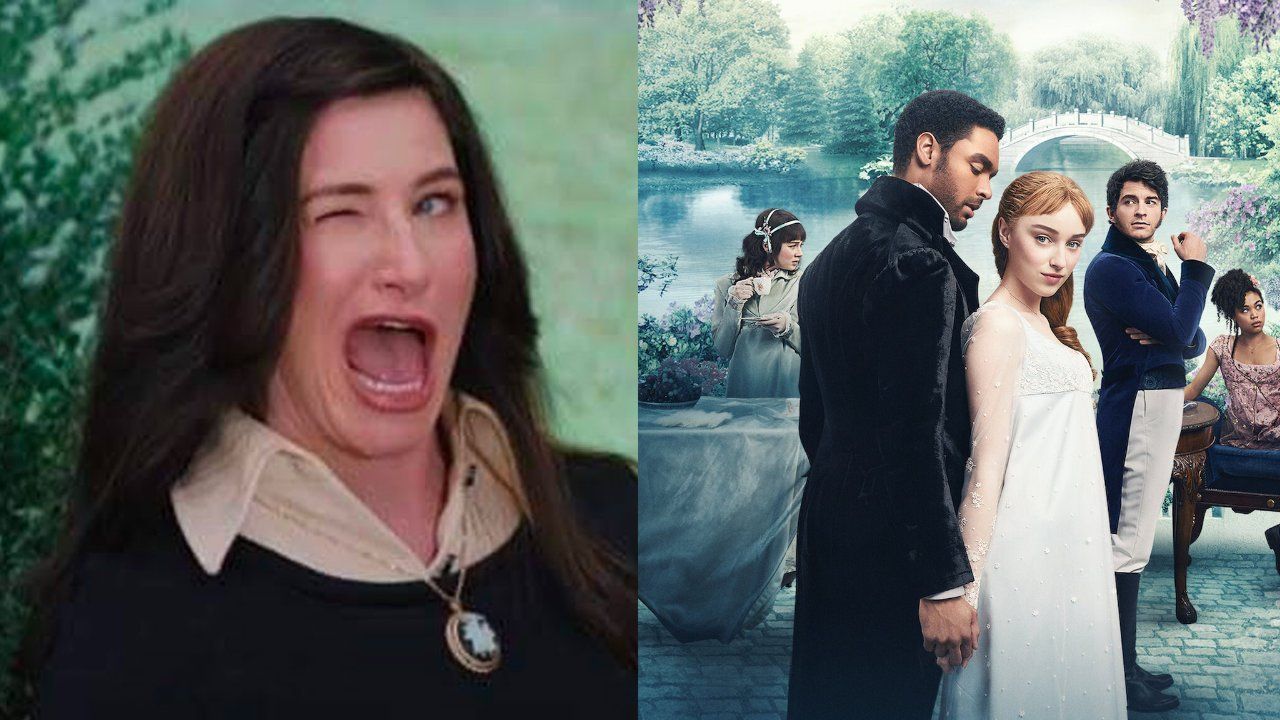 As if we needed proof Marvel sensation WandaVision is currently the biggest thing on TV — now we've got it.
In a special report from Variety, analytics from TVision suggests the Disney+ flagship series bested Netflix's sexy period series Bridgerton throughout January, only four episodes into WandaVision's run.
The data, which measures performance across US-based subscription video on demand (SVOD) services — including the likes of Netflix, Disney+, and Christopher Nolan's beloved HBO Max — shows WandaVision was viewed approximately 81 times more than the average title during January.
On the other hand, Bridgerton still performed strongly, which was viewed 68 times more than the average. Impressive, considering Netflix's series launched just before the new year.
Also worth noting is Bridgerton adopted Netflix's typical binge-worthy model, releasing all eight episodes at once,
For comparison, Disney+ had another success in December with Soul, indexed at a viewership rate of 134 times the average measured SVOD show or movie, easily beating out Wonder Woman 1984.
It's a little tricky to make a like-for-like comparison between months, as we don't have TVision's base average data for each period. However, it still provides a solid indicator of popularity during any given month.
January's data, in particular, provides multiple takeaways. WandaVision's episodic release schedule means interest is drawn out over a longer period of time, which may contribute to more viewers over the binge release.
By the end of January, only four episodes of WandaVision had released, before things really started to get twisty.
It will be interesting to see how the viewership tracks for February and after the series finishes in March. Will there be a spike in viewers ready to binge-watch once the whole season has aired?
This data could also indicate Marvel's staying power and a fandom starved of new stories during 2020, desperate to watch anything MCU-related.
While the data is US-specific, it would also be fascinating to see how Australian viewing habits compare, considering WandaVision airs during primetime hours here.
If nothing else, half a season of a Marvel show outperforming everything else proves many of us still have an appetite for superheroes on our screens.
This bodes well for Disney, with The Falcon and The Winter Soldier beginning soon after WandaVision ends, and a standalone Loki series out in June on Disney+.
Byteside Newsletter
Join the newsletter to receive the latest updates in your inbox.