These fancy Bluetooth dice are perfect for your online D&D group
Bluetooth dice made by a former triple-A game developer promise to make your online D&D and tabletop games even easier - and stylish.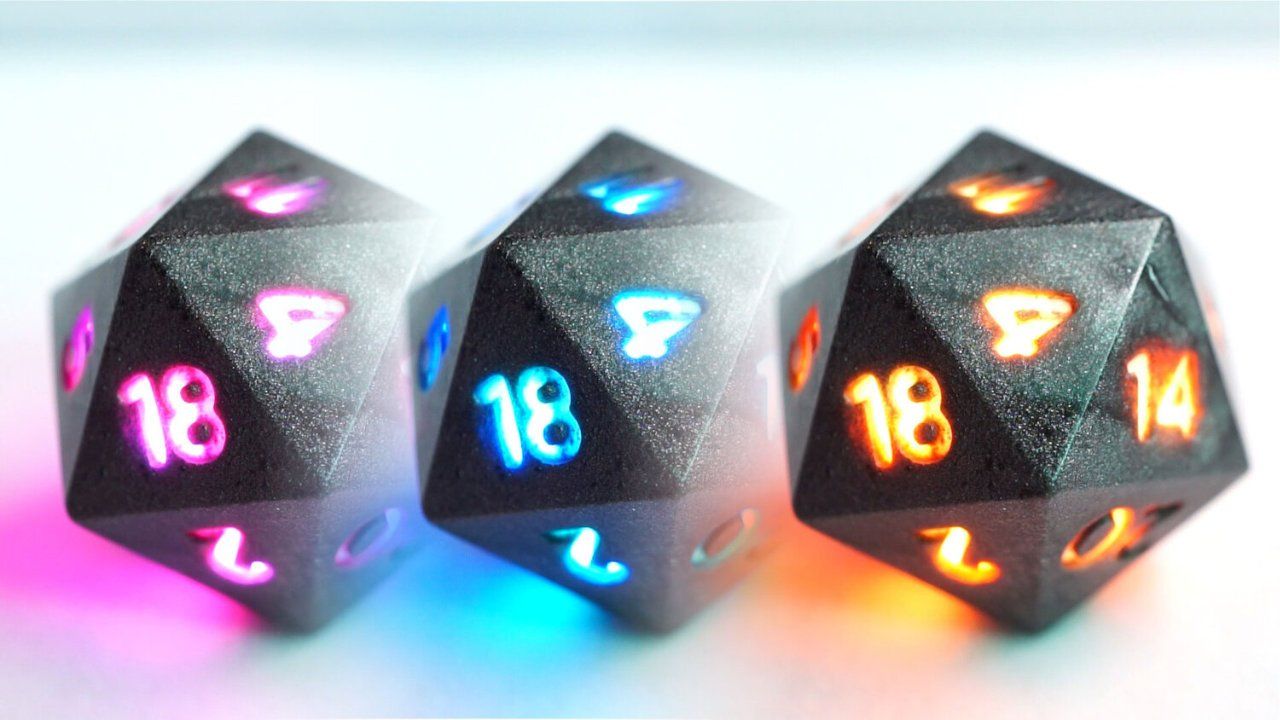 Online tabletop games are about to get a whole lot easier thanks to the wonders of dice technology.
Known as "Pixels", a new type of electronic dice with Bluetooth capability, these pretty little polyhedrons promise style and function in equal measure.
Developed by indie team Systemic Games, the Pixels project is headed up by former triple-A videogame developer Jean Simonet, who has turned to Kickstarter for funding.
In Simonet's previous life as a game developer, he worked on the likes of Fallout 3 in addition to The Elder Scrolls entries Oblivion and Skyrim — coincidentally, all three Bethesda-published games went live on Xbox Game Pass over the weekend.
As for the Pixels dice, they're labelled "smart dice" capable of detecting rolls, lighting up, and connecting to your phone to transmit the results. No more fudging dice rolls!
Along with the dice, Pixels includes a companion app designed to report on your rolls, play sound effects and, in a neat accessibility touch, read out the results. LED nerds will also be able to program various lighting profiles to suit the encounter accordingly.
A charisma check to seduce an NPC? Deep, sultry pink LEDs for me, please.
The Byteside team is divided on fancy lighting - some of us love RGB, while others aren't big on the neon-drenched obsession. Pixels, however, look objectively brilliant.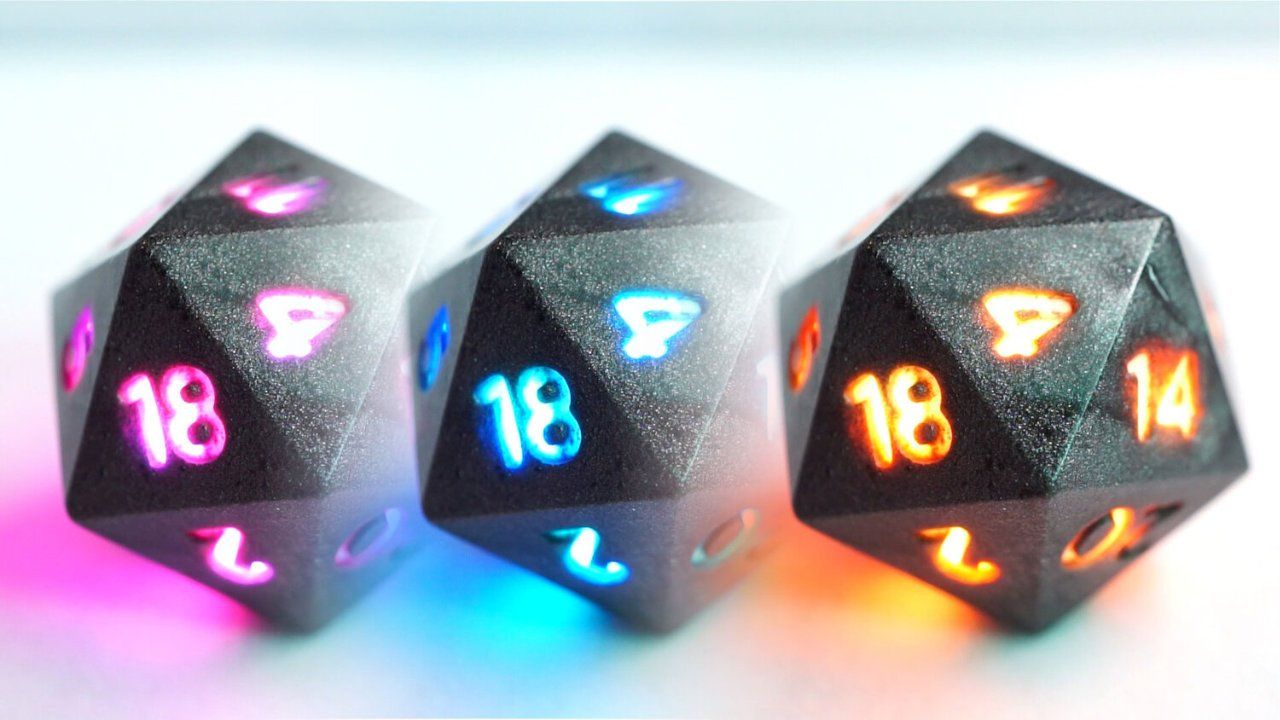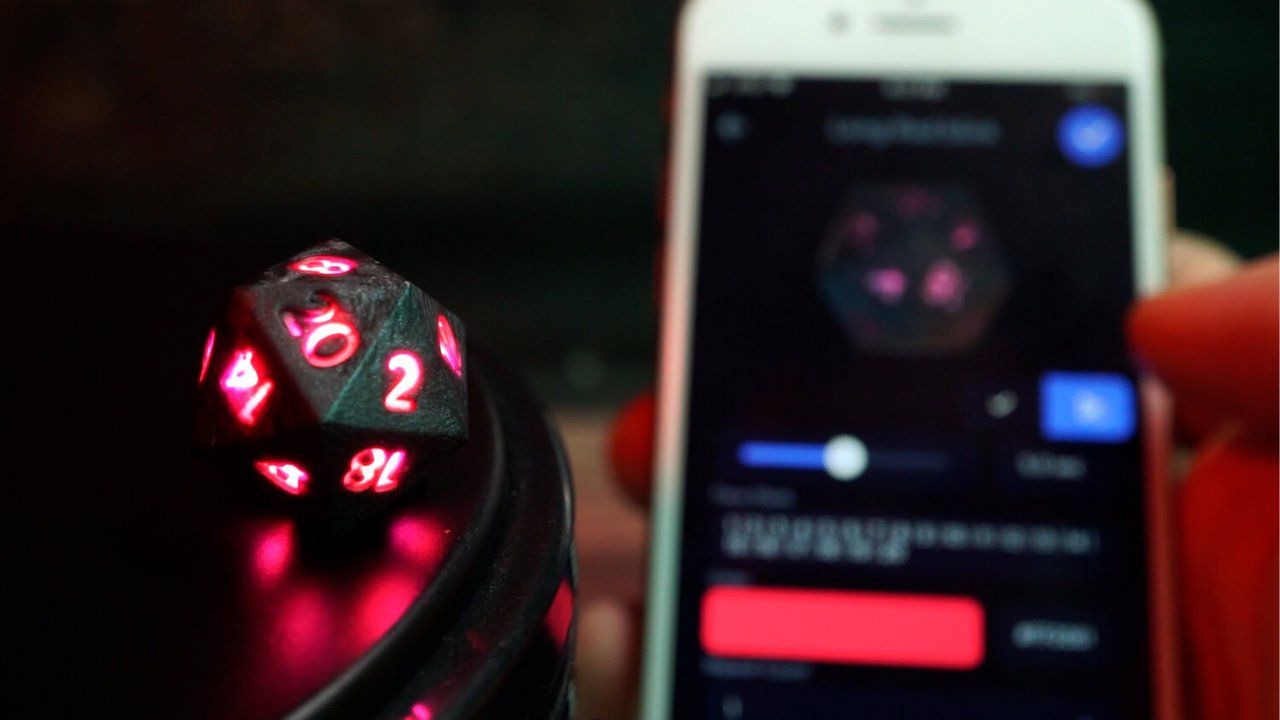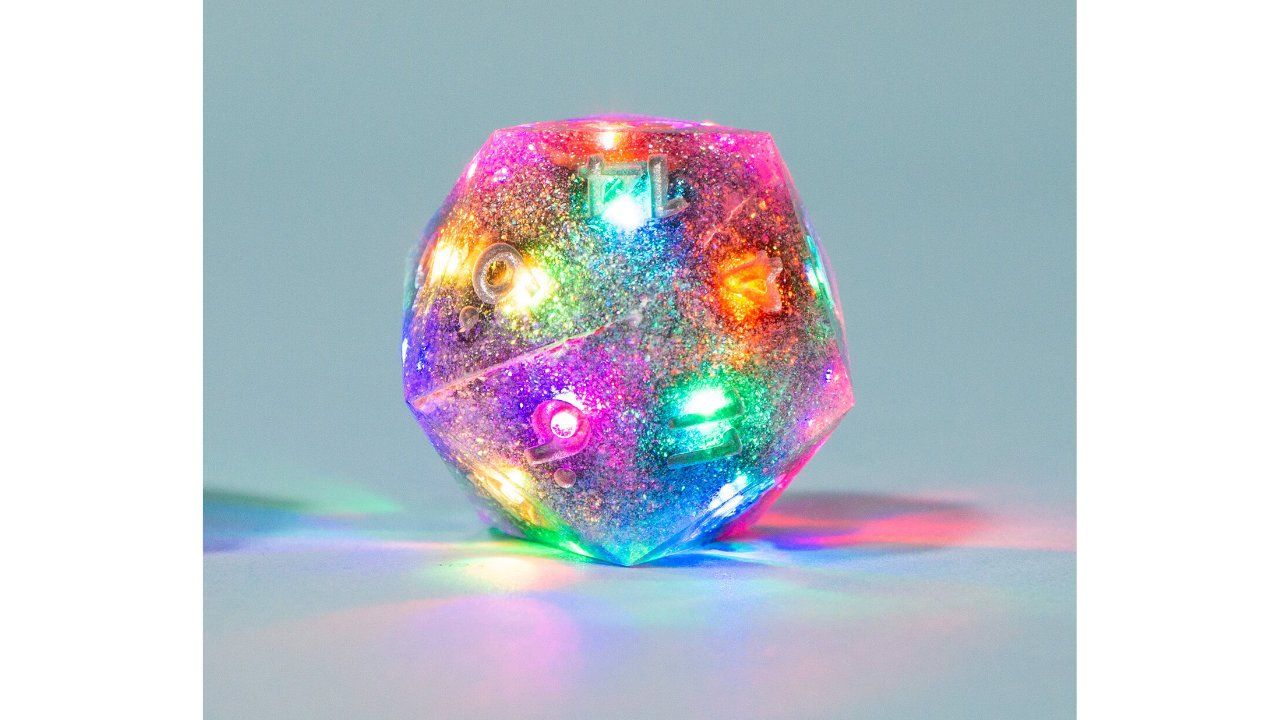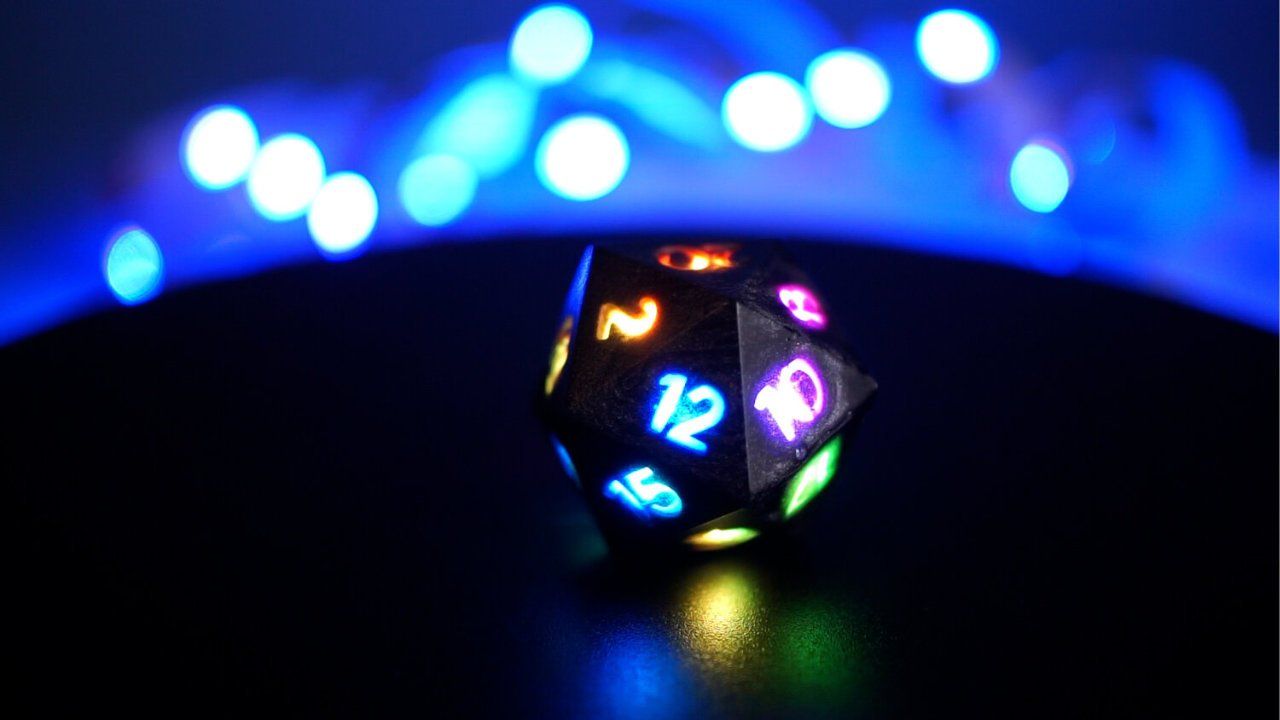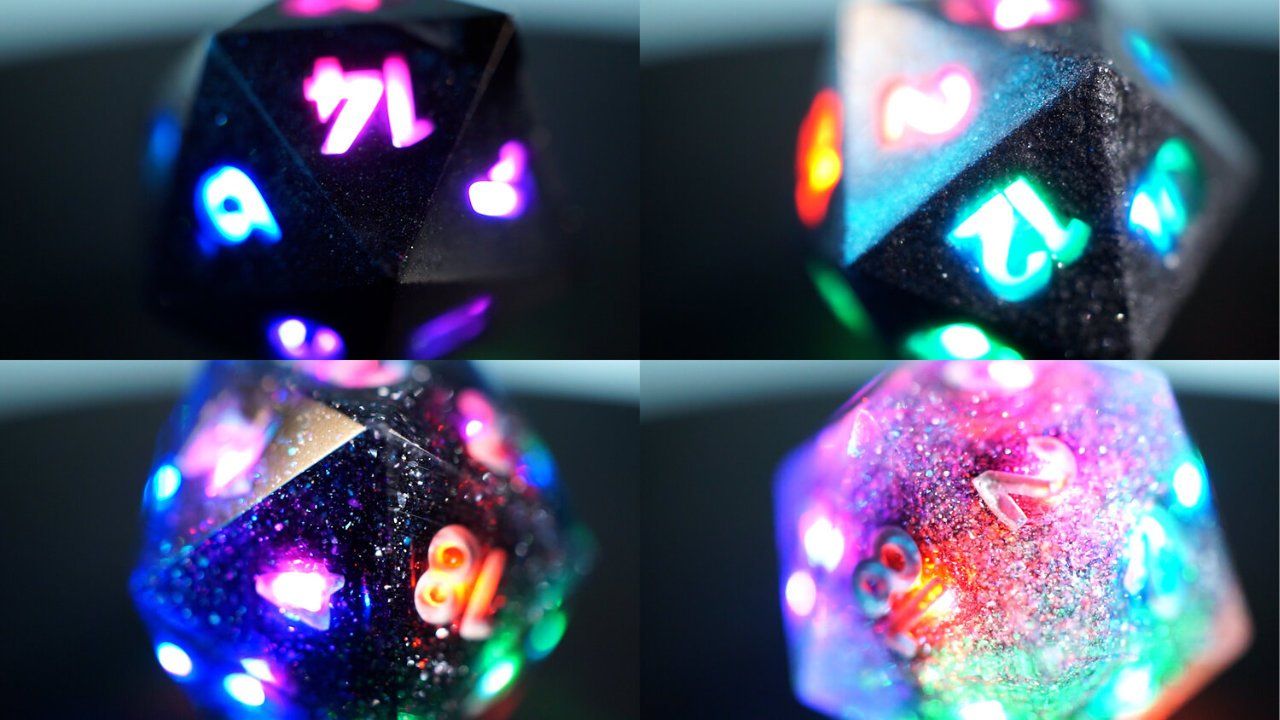 Compatible with more than just a proprietary app, Pixels will be fully compatible with digital tabletop companions such as Roll20 and Foundry, with talks underway to integrate with D&D Beyond as well.
For picky dice-rollers, Systemic Games promises Pixels feel just like regular dice, weighted accordingly to ensure fair and consistent rolls each time.
With Bluetooth and flashing lights packed in, the Pixels' battery life is a natural concern. Five hours is expected on a single charge, which should be enough for a standard tabletop session, although more marathon efforts might test the dice's limits.
One way Systemic Games is attempting to mitigate battery life being an issue is through wireless charging, plus being able to disable the LEDs while keeping Bluetooth enabled.
Another nifty aspect of the entire Pixels project is the team's dedication to remaining open source. All sorts of documentation and design files are freely available online to peruse and help with third-party integrations.
Also, Pixels apparently make for good cat toys.
At the risk of this article reading like an advertorial (what's not to like about fancy dice?), Pixels carry a hefty price tag.
A single die ordered during the Kickstarter campaign costs around $50 AUD, while a whole set of seven dice is nearly $260 AUD.
To be perfectly honest, that's not as outlandish as it may sound, considering plenty of dice made of metals and precious materials retail for similar if not more.
With more than three weeks of the Kickstarter campaign remaining, Pixels has already eclipsed the initial $250,000 goal, with the total funding currently exceeding $3 million AUD.
The biggest kicker for tabletop enthusiasts looking to upgrade to an electronic set of dice is that Pixels aren't due to ship until March 2022.
Until then, we'll have to make do with reading our own non-digital dice rolls like chumps.
Byteside Newsletter
Join the newsletter to receive the latest updates in your inbox.