There and back again

We skipped last week in order to move back to the Revue newsletter platform. I hope it's a lesson in not being afraid to explore opportunities and to feel comfortable saying 'Nope!' and resetting things if it just doesn't feel right.
I think it's also a lesson in realising that you just can't 'demo' something and know if it's right for you. Sometimes you need to commit, and through that commitment the lessons are learned.
I've also learned a lot about all the HTML cruft that some newsletter tools generate invisibly under these emails. Most are built to help a marketer send a pretty message, but the message is pretty compact. Not so good when you're trying to share a bunch of curated links to interesting things and most of the data budget (102kb in Gmail) is eaten up by code instead of words.
I'm sure there's a metaphor there for all the ways we underestimate the invisible costs in our work routines. And how much brain space we win back when we keep it simple.
I'd been hoping to launch a really cool reader referral system to encourage and reward people for sharing the newsletter and getting others to join. That won't happen here at Revue yet, but I'm promised by the Revue team that just such a feature is in its roadmap. I'll definitely jump on that when it launches.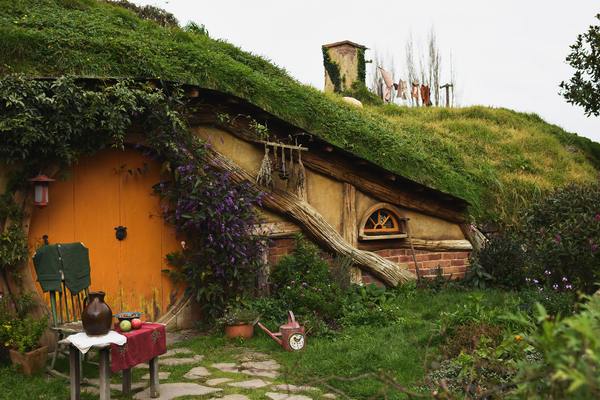 If I live to 111 I'm having a party in Hobbiton.
Next week our new podcast, Bits: daily tech news bulletin, will launch with a daily 4 minute update on the top news headlines of the day. Get it in your podcast feeds now so it lands first thing Monday!
Must Read
He got Facebook hooked on AI. Now he can't fix its misinformation addiction
This is fascinating stuff. Sadly, it's 'car crash' fascinating, really. But we need to grasp just how badly Facebook has managed the disinfo crisis.
www.technologyreview.com  •  Share
Insightful
YouTube failed the 2020 election test
Speaking of disinformation crises…
Good chat with Twitter's head of consumer product, Keyvon Beykpour, on its flurry of new initiatives. We're really focusing our social presence on Twitter more and more. It feels like it's finding its groove for a post-Trump era.
What is everybody doing on Discord?
Discord is a great story, and I love that it is such a space for positive communities almost precisely because it has focused on growing quality to encourage membership payment instead of how to target people with ads.
News
Facebook's temporary news ban still impacting Aussie media consumption
Australians' time spent on news websites dropped by as much as 22% during Facebook's news ban in February. It still hasn't recovered.
Games with loot boxes could face an 18+ rating if new German laws pass
It could soon be illegal to sell videogames containing loot boxes to children, if legislation ahead of the German Federal Council passes.
Peloton is coming to Australia
US fitness cycling service Peloton has announced it will be coming to Australia in 2021. Is this the gym replacement you've been looking for?
Podcasts
After daily tech news fast? Get Byteside's new podcast: Bits
Our new 4 minute news bulletin, Bits, launches Monday! Go get it subbed and ready today!
The WandaVision post-mortem episode
Our first Byteside episode where we used Twitter Spaces to bring in listeners to have a chat while we recorded.
Interesting!
Cuttlefish join the ranks of species to pass the marshmallow test
Banksy adds Bob Ross to beautiful Oscar Wilde tribute
Mars Perseverance Rover Powered by 1998 iMac Processor
Byteside Newsletter
Join the newsletter to receive the latest updates in your inbox.