Sideswipe, Psyonix's 2D Rocket League mobile spin-off, looks sick
Rocket League Sideswipe will be on iOS and Android in 2021. Aussie/NZ-based Android users can play a limited-time alpha version now.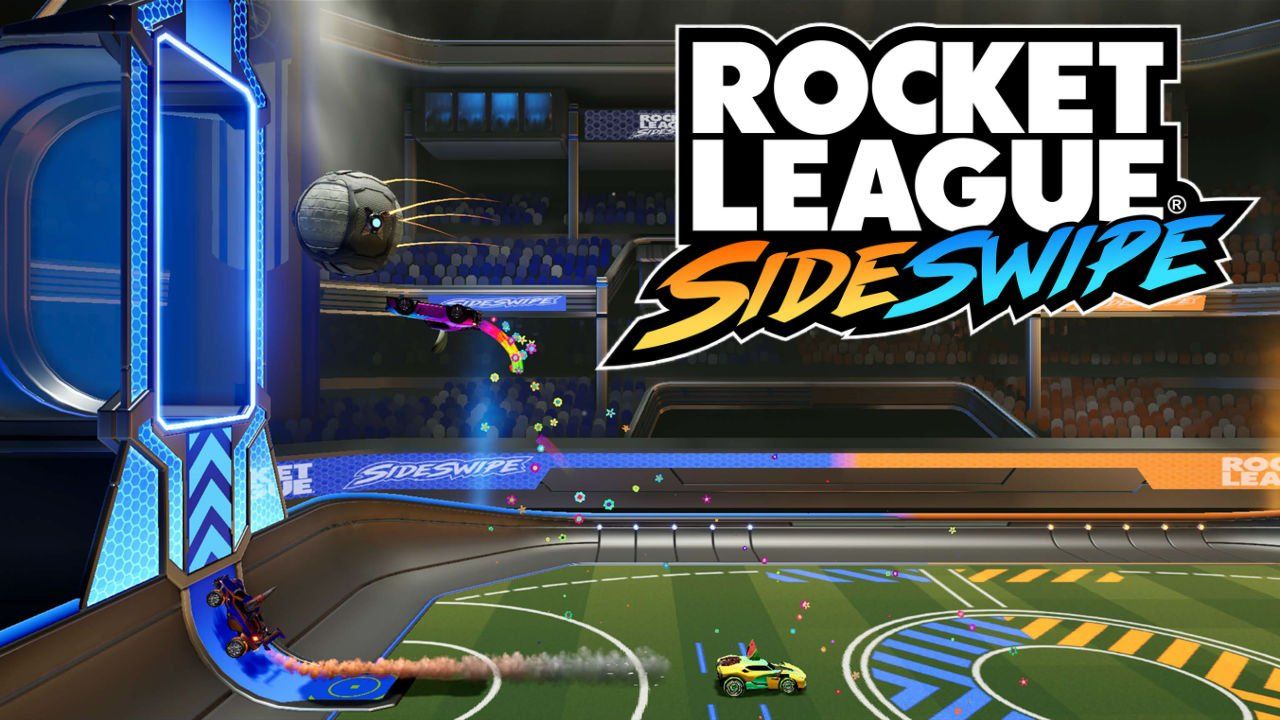 More Rocket League is always a good thing.
Psyonix, the team behind the rocket-powered vehicular soccer sensation, announced a new game specifically for mobile: Rocket League Sideswipe.
The aptly titled Sideswipe takes away the original Rocket League's 3D perspective in favour of a more mobile-friendly 2D side-on perspective.
At the moment, we know Sideswipe is coming to iOS and Android devices for free later this year, but don't know specifically when yet.
Along with the shifted perspective and different arenas, Sideswipe focuses on tighter matches, with either one-on-one or two-versus-two matches taking place over two minutes.
Online and local play will form part of Sideswipe's multiplayer experience, including competitive ranked modes and all sorts of cosmetic vehicle customisation.
Based on the brief trailer Psyonix released showing off some alpha footage, the new Rocket League entry looks a good bit of fun. Instead of the traditional, more soccer-like, goals from the original, Sideswipe's goals are vertically aligned to make best use of the new arena.
Other than the giant physics-based ball and rocket boosts, Sideswipe also sees the return of other Rocket League staples. Namely, more Monstercat beats and "what a save!" chat responses — more frequently used to smack talk opponents than celebrate your own teammates.
Psyonix will reveal more details closer to release, including beta periods. In the meantime, Android users in Australia and New Zealand can check out the limited-time alpha test now via the Google Play Store.
While mobile gaming has thrived for years, it's cool to see a bunch of big-name franchises making the move to our phones, with high quality, custom-made experiences.
League of Legends: Wild Rift is considered a brilliant take on the MOBA genre, Diablo Immortal is proving naysayers wrong, and Genshin Impact was a huge success in 2020.
Ever since Rocket League launched back in 2015 as a massively-popular PlayStation Plus title, Psyonix's novel take on a traditional sport has expanded to other platforms, and is an entertaining esport in its own right.
Damn straight I'm keen to download Sideswipe to my phone later this year.
Byteside Newsletter
Join the newsletter to receive the latest updates in your inbox.