I would like to exchange my kidney for Samsung's fancy new TV
Samsung has new TVs, and now is a good time to get excited about Neo QLED, even if it means you need to learn a new acronym.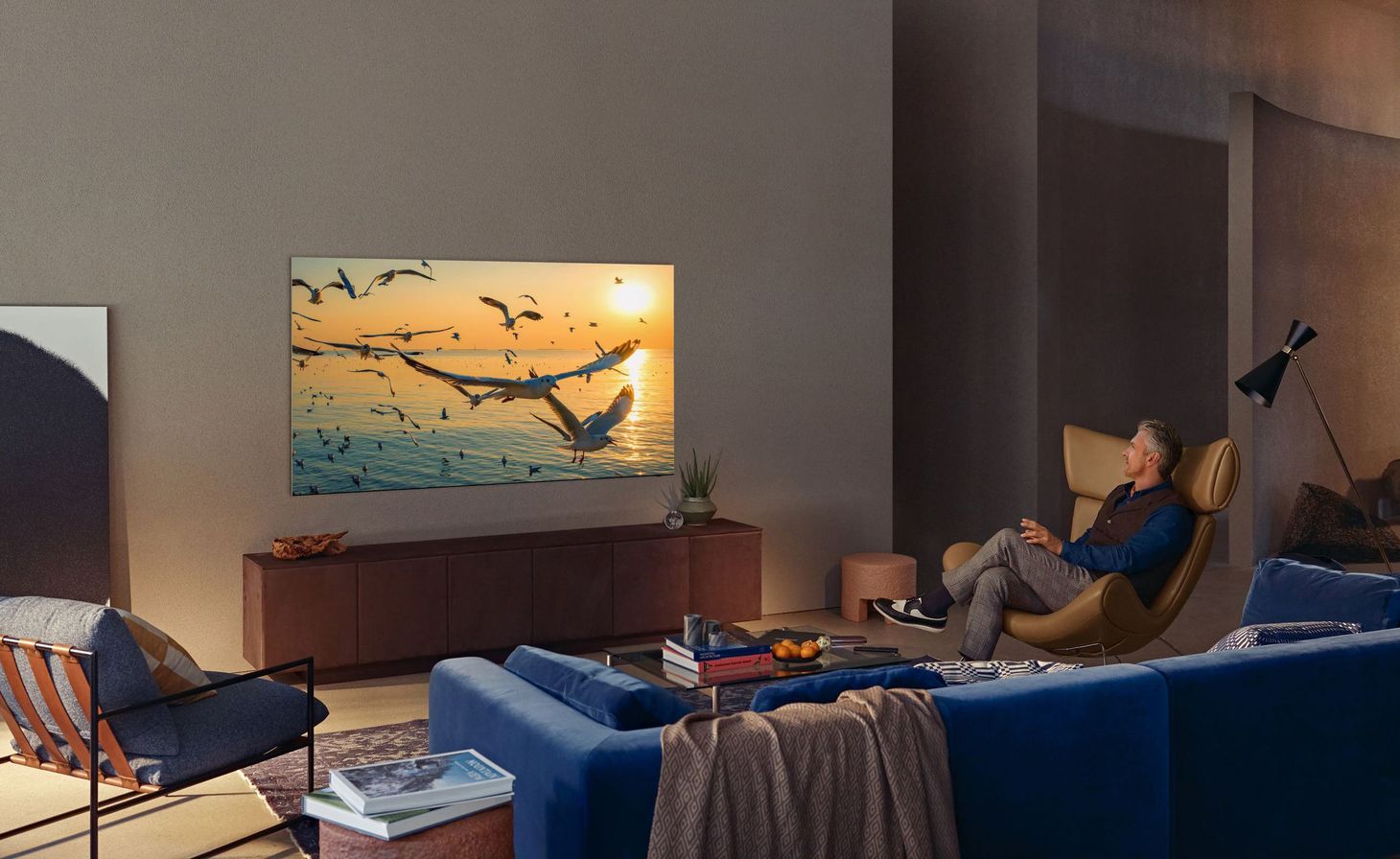 Samsung has revealed its new TV and soundbar line-up for 2020, and there's really something for almost everyone.
At the top of the range is the new and incredible Neo QLED 8K QN900A, which, judging from the couple of hours I spent with it, gets insanely close to (if not equal to) the picture quality of OLED.
The major upgrade comes from the use of Mini LEDs, which are 1/40th the size of a regular sized LED, so there's less blooming and you can still get bright whites and even blacker blacks. It's insane how small these LEDs are, and it was genuinely exciting to see the evolution.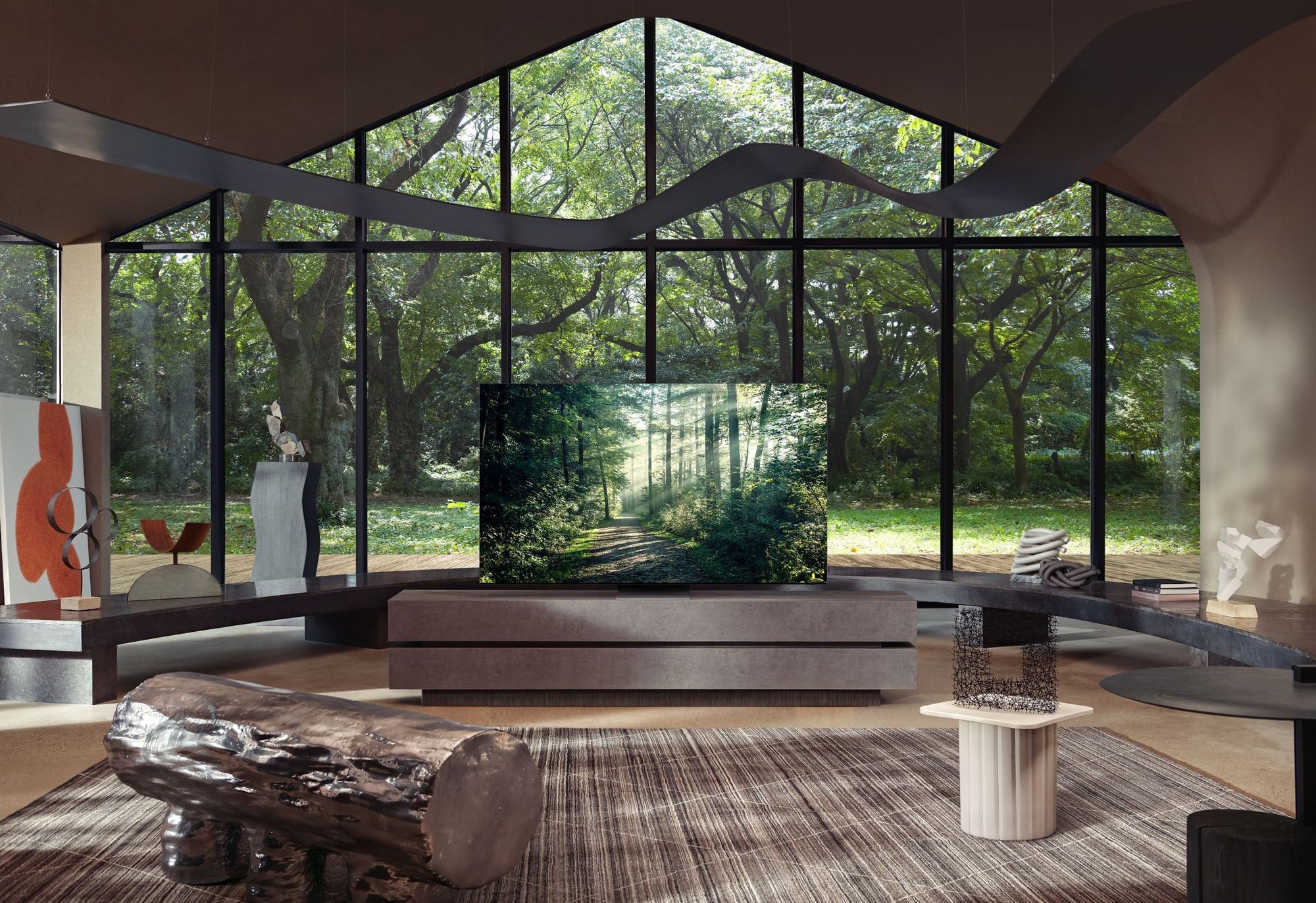 Of course, with great innovation comes great expense, and the 85" QN900A is worth more than the kidney I am willing to sell to get it at $13,999. It also comes in $10,499 75" and $7,579 65" flavours.
Alas, while the pictures are prettier than ever it still doesn't offer Dolby Vision functionality, so it won't play well with devices that offer that output (like Apple TV).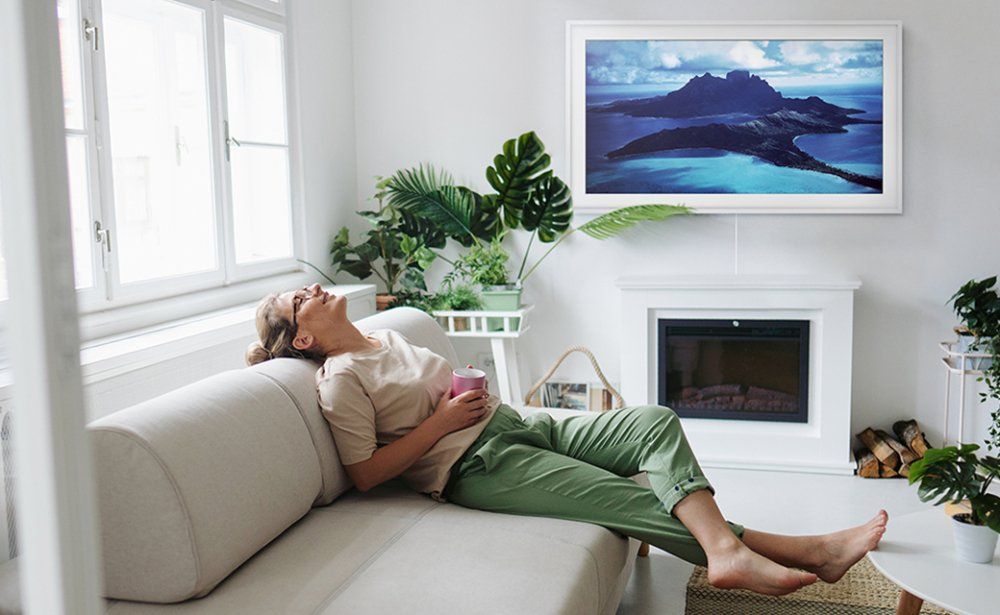 The Lifestyle range is also getting a refresh, with thinner screens that sit closer to the wall to blend in better with the artwork The Frame series mimic.
The new and improved snap on frames look really gorgeous, and from a distance it was genuinely hard to work out which were the normal framed pictures and which were the TVs at the event. These 4K HDR TVs are really popular amongst people who love big screen TVs, but don't just want a black mirror dominating their living space. These start at $919 for a 32" and go up to $4079 for a 75" model.
If you want a stupid big TV, why not consider a short throw projector? Meet The Premiere, which has a good picture and can sit on a TV cabinet super close to the up to 130" screen. It'll cost $5,999 for a 7 Series or $10,999 for the 9 Series.
But wait...
Some of the other cool new features include more recyclable packaging that's designed to be folded into a little wombat or bear (depending on which angle you look at it) or a magazine rack.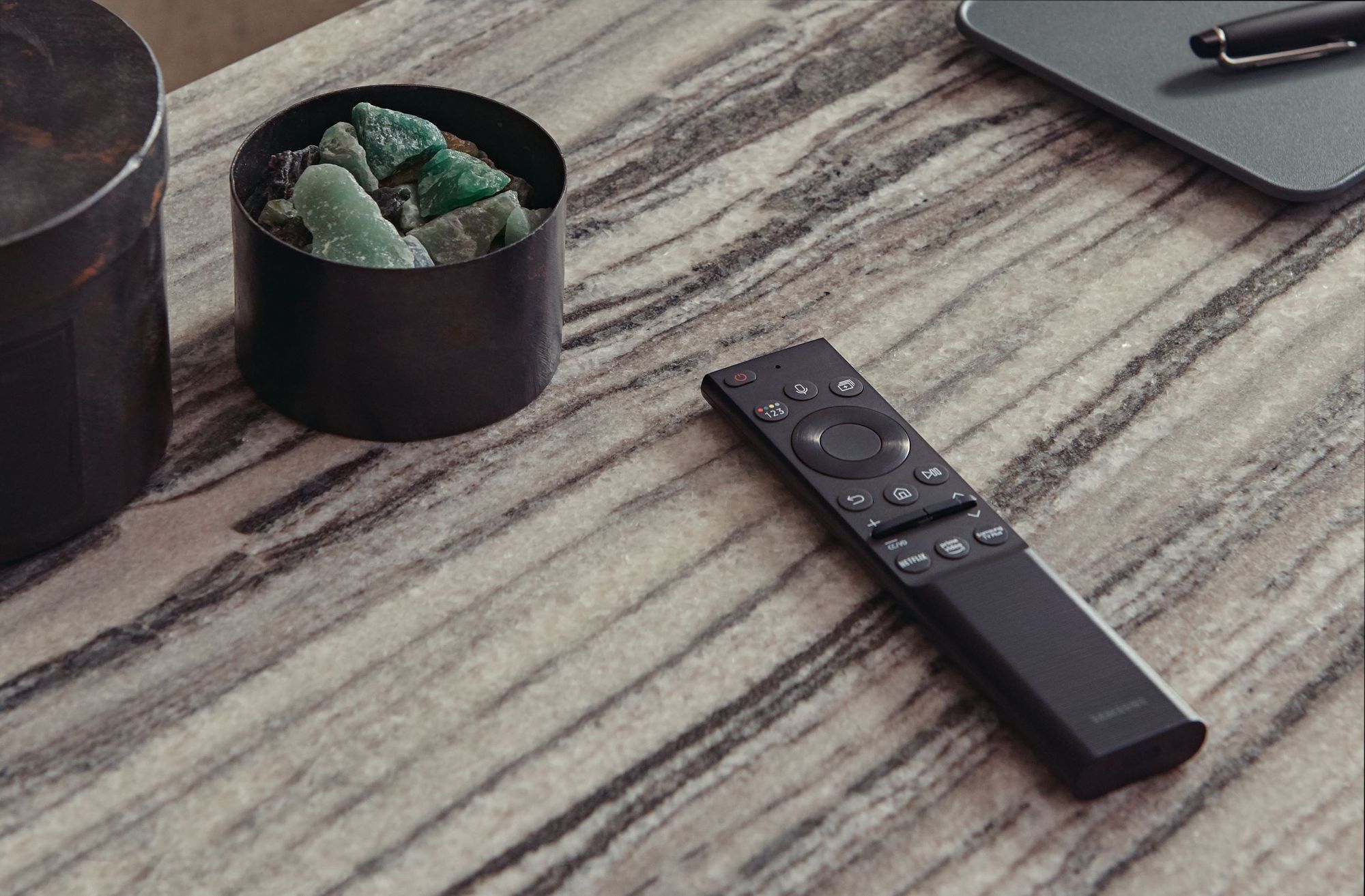 The coolest new thing that isn't TV technology, though, was the new remote. It's still somewhat bereft of buttons, but the new solar cell-powered remote control is black, light and doesn't take batteries. I don't normally get impressed by remotes, because they're usually pretty standard, but I really liked this one.
Of course, I'm going to need more time with the range before I can give any definite opinions, but from what I've seen, there's a lot to be excited about this year.
Byteside Newsletter
Join the newsletter to receive the latest updates in your inbox.