PSA: How to get free daily rewards on the Genshin Impact website
Genshin Impact offers daily free in-game rewards, such as mora, meat, and primogems but you can only get them by visiting this website.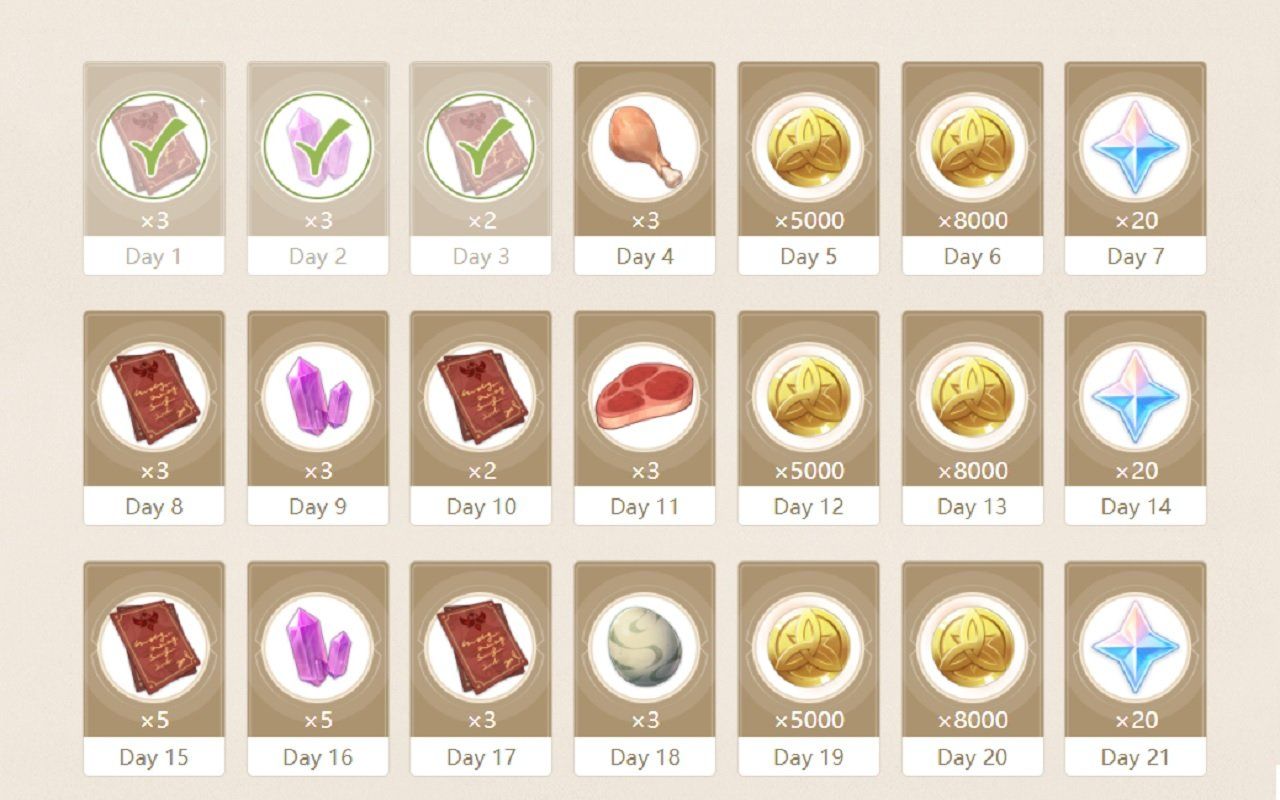 Dear all Genshin Impact players. Do you want extra free in-game stuff for just logging into a website every day? Yeah? Good! Keep reading.
The official Genshin Impact website has a daily check-in section which offers in-game rewards such as level up materials, the in-game currency Mora, cooking ingredients, and even primogems are up for grabs.
It's laid out calendar style so each day you check in will provide a set reward. On the seventh day most weeks, 20 primogems are on offer to sweeten the deal. These are a more premium in-game currency that can be used to purchase wishes. Unfortunately the 60 you can grab in a month won't get you much... but it's a nice little top up alongside your wider efforts in the game.
To be fair, none of the rewards are particularly huge, but they really add up. If you're like me you could always use a little extra of basically everything. Getting a few thousand Mora each week just for opening the website each day will definitely help.
If you're interested in collecting on this daily bounty, I highly recommend setting your start up browser to open the link automatically. This way it's just an easy click to get that your sweet daily freebies.
If you're not already initiated into the world of Genshin, and have questions, we have answers. if You're wanting to get onboard here's everything you need to know when starting out and the best way to play.
Byteside Newsletter
Join the newsletter to receive the latest updates in your inbox.