New Among Us update brings quickchat, a great family-friendly addition
Among Us' quickchat update creates a safer and more fun experience for everyone, while making it easier to accuse imposters of being sus.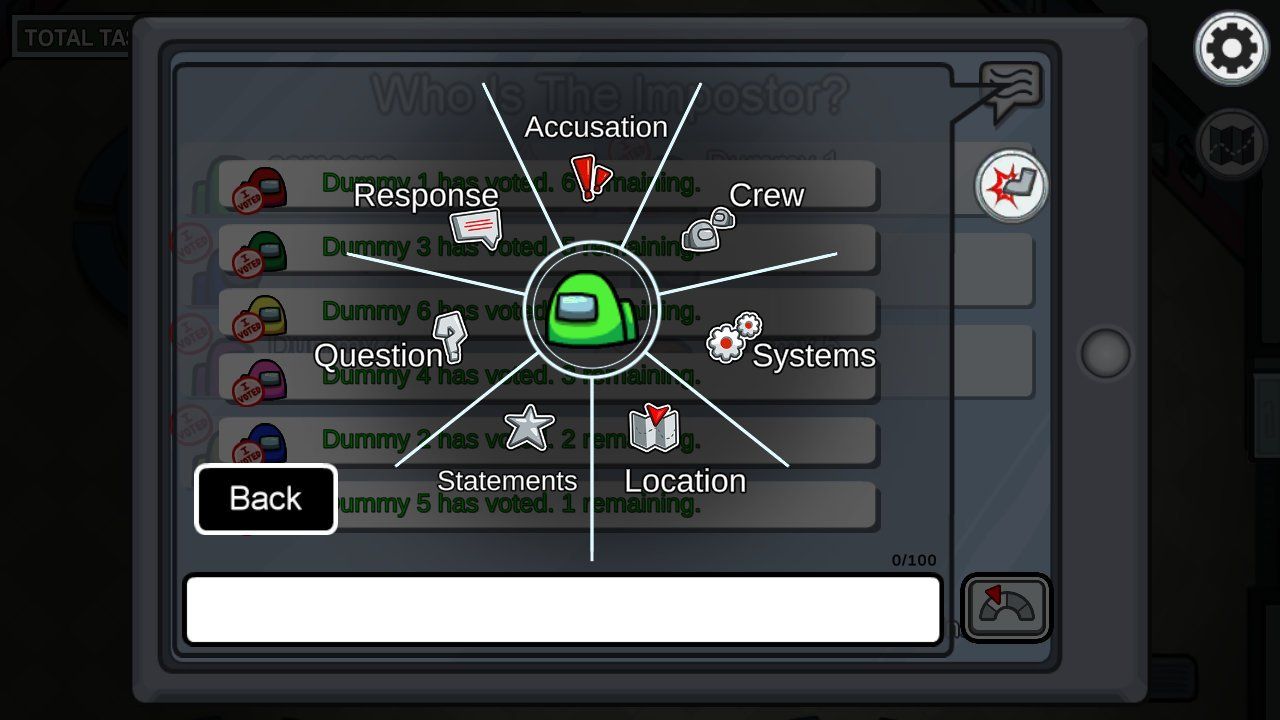 Thanks to a recent update, it's easier than ever to accuse crewmates of being sus.
Over the weekend, Among Us developer Innersloth introduced a quickchat wheel in a patch to the friendship-ruining party deduction game.
Players over the age of 13 can freely choose between the new option and regular text chat, while anyone younger is limited to using the quickchat wheel.
Anyone who's spent five minutes with any online multiplayer game can attest to the fact chatrooms can be pretty hostile, so this update is a welcome addition for those with young crewmates and imposters.
Among Us' quickchat wheel features various pre-approved messages, including options to accuse others and discuss locations.
In addition to being a family-friendly option for players, this inclusion will be handy for non-keyboard users, such as Among Us players on Nintendo Switch and the soon-to-be-released Xbox version.
Of course, for full chaos, organising a LAN or Discord voice call is the way to go for older players, but more options enabling a safe and fun experience for everyone is always welcome.
More updates are on the way in 2021, including The Airship map, plus a player account system with reporting and moderation tools.
Now, if anyone asks, I was doing tasks in electrical, I promise...
Byteside Newsletter
Join the newsletter to receive the latest updates in your inbox.