Black Widow, Cruella, and Luca shuffled, all get the Disney+ treatment
Black Widow and Cruella will hit cinemas and Disney+ Premier Access simultaneously, while animated film Luca will get the Soul treatment.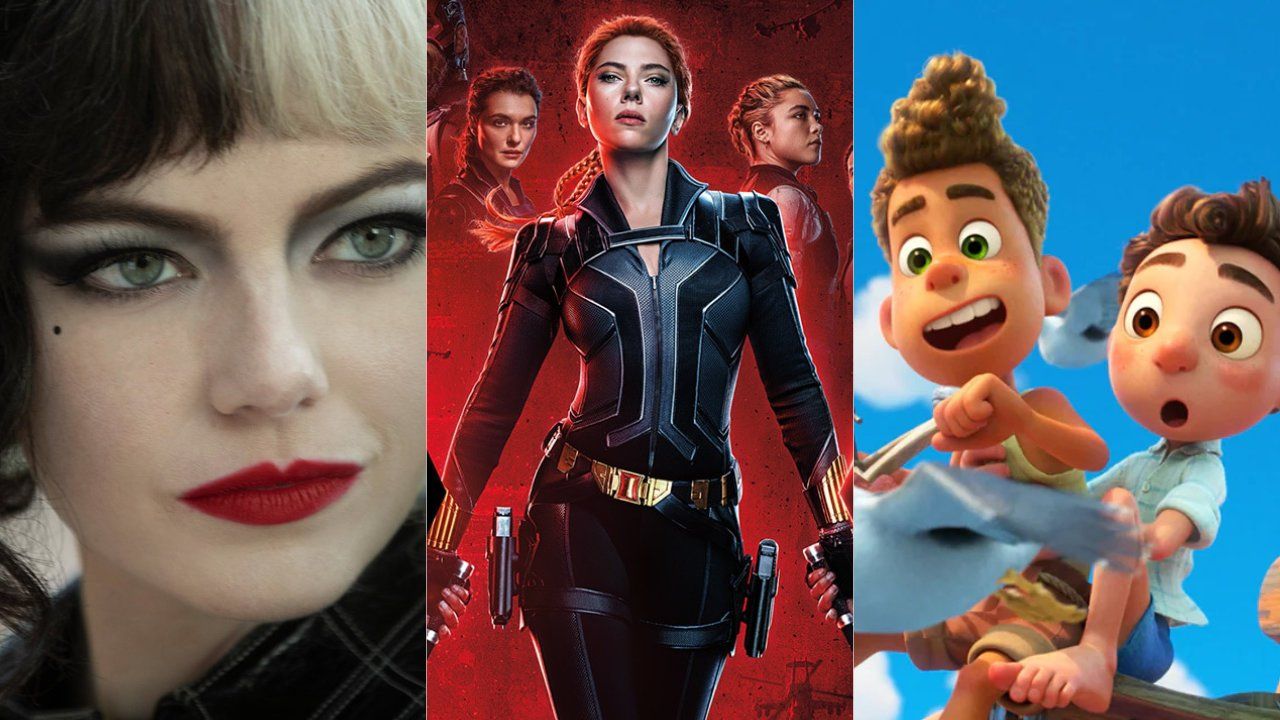 In news surprising no one, Marvel's Black Widow has been delayed once more, with the addition of digital access upon release.
Seemingly for the final time, the Scarlett Johansson-led Black Widow has moved to 9 July, from its previous release date of 7 May — which was originally delayed from 2020.
Similar to what Disney did with its live-action remake of Mulan, Black Widow will debut simultaneously in cinemas alongside streaming platform Disney+ through its "Premier Access" offering.
This means you'll have the option of either going to the theatre or paying $34.99 AUD on top of your Disney+ subscription to watch Black Widow from the comfort of your own home.
In addition to Black Widow's reshuffle, Disney's Cruella film starring Emma Stone retains its 28 May launch, but also receives the Disney+ Premier Access treatment.
For those considering Premier Access, like with previous releases Mulan and Raya and the Last Dragon, it isn't an all-in-one purchase. Meaning you would need to pay for both Black Widow and Cruella as separate Premier Access titles.
Once a Premier Access title is purchased, you can then stream the selected movie as many times as you want, as long as you have an active Disney+ subscription.
If you're not in any rush, Premier Access movies are added to the standard Disney+ library after a few months. In the case of Raya and the Last Dragon, which released on 5 March, its Premier Access offer is active until 4 May, after which you'll be able to watch it solely through a Disney+ subscription.
In a slightly different approach, animated Disney-Pixar film Luca will debut exclusively on Disney+ as part of a standard subscription on 18 June, like Soul's release last December.
It's not currently known how — if at all — this impacts each film's respective Australian theatrical release, given cinemas here have been back in business for a while now.
Disney's simultaneous theatrical and streaming strategy is still in its infancy, with recent releases serving as methods of testing the waters.
Raya and the Last Dragon is considered a box office disappointment, so far grossing $67,954,223 USD internationally according to Box Office Mojo. Interestingly, Australia is a comparatively strong market, accounting for nearly $4 million in stark contrast to the US' weak $23 million — albeit still heavily affected by the pandemic.
This does not account for Raya's digital performance, which Disney is notoriously cagey about sharing. The company reports The Falcon and the Winter Soldier as the "most-watched series premiere on Disney+" but offers no numbers to crunch. A shame, considering I love the crispy crunching of numbers.
At the moment, Black Widow's July release puts it soon after the scheduled airing date of the Disney+ Loki series beginning 11 June.
With WandaVision's strong performance leading straight into The Falcon and the Winter Soldier, the addition of new channel Star to Disney+, and more big releases incoming, Disney appears well-poised to continue its streaming growth.
Byteside Newsletter
Join the newsletter to receive the latest updates in your inbox.