Alienware AW3821DW monitor review: a bloody big and impressive screen
Alienware's AW3821DW monitor is an impressive display for hardcore PC users, but not as well-suited for console gaming.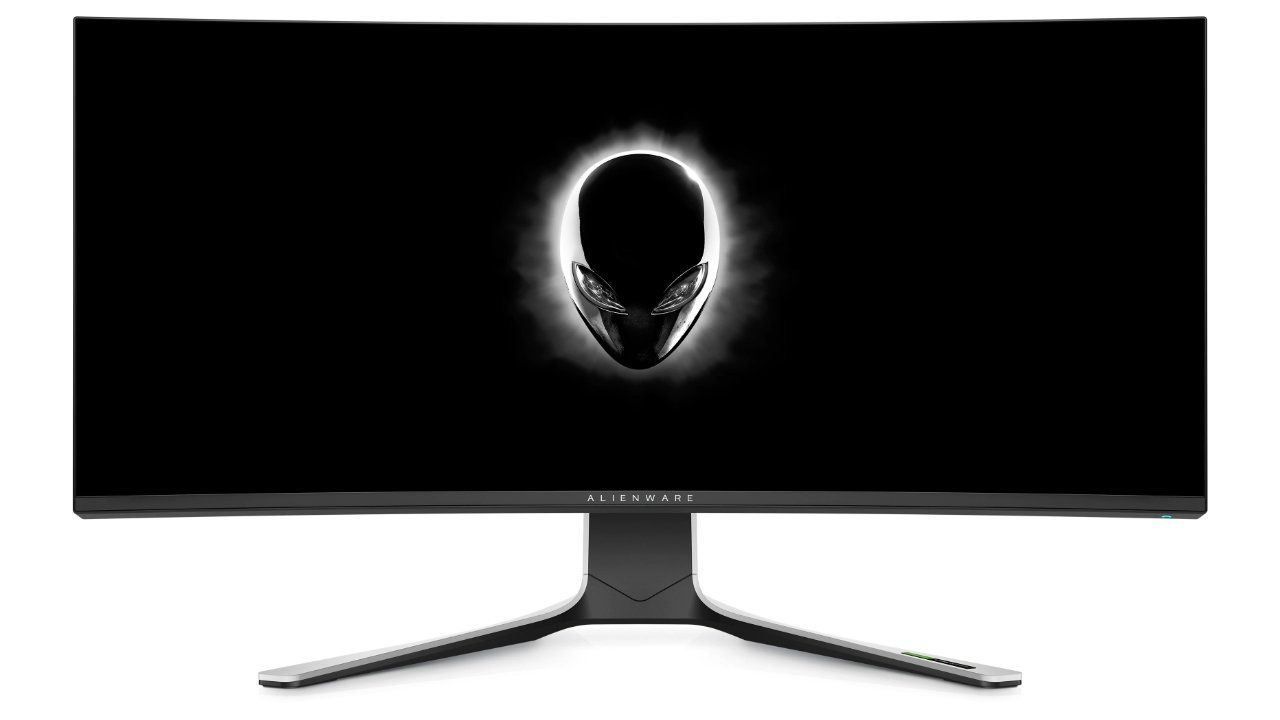 It's been a little over a month and I miss having Alienware's massive monitor on my desk.
Sitting at 38 inches, the Alienware ultrawide curved gaming monitor (AW3821DW) is an absolute beast, with a matching hefty price tag to boot.
The fast version review? This is a solid monitor for PC enthusiasts wanting to rock a single-screen setup, but isn't ideal as an all-in-one gaming display solution as consoles' sadly lack ultrawide monitor support.
PC gaming and multitasking dream
Right out of the box, the AW3821DW screams premium quality. With the monitor and its sturdy stand setup, Alienware's behemoth display is an impressive sight.
As far as build quality is concerned, the display feels safe and secure from any bumps and wobbles encountered in day-to-day use thanks to the stand's strength.
For the RGB enthusiasts, the back of the stand includes adjustable lights, so you can accessorise the monitor to go with your other peripherals. Not an RGB fan? No worries, you can easily switch the rear lights off.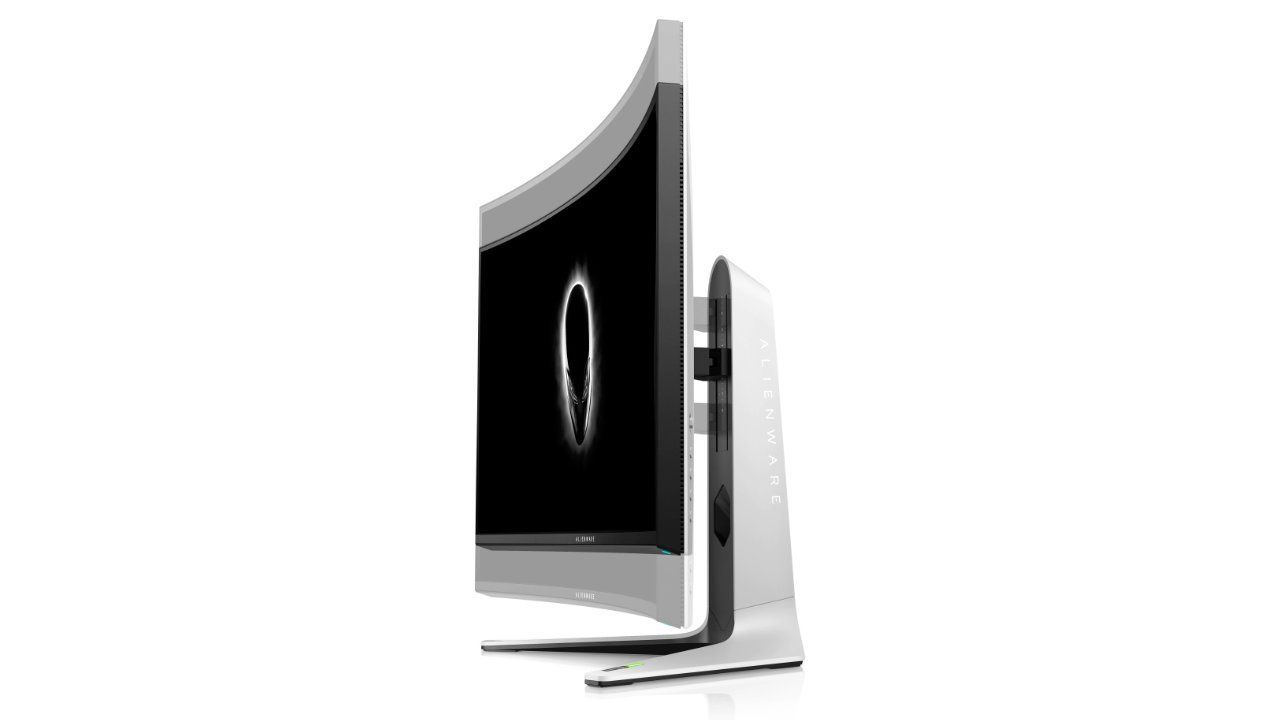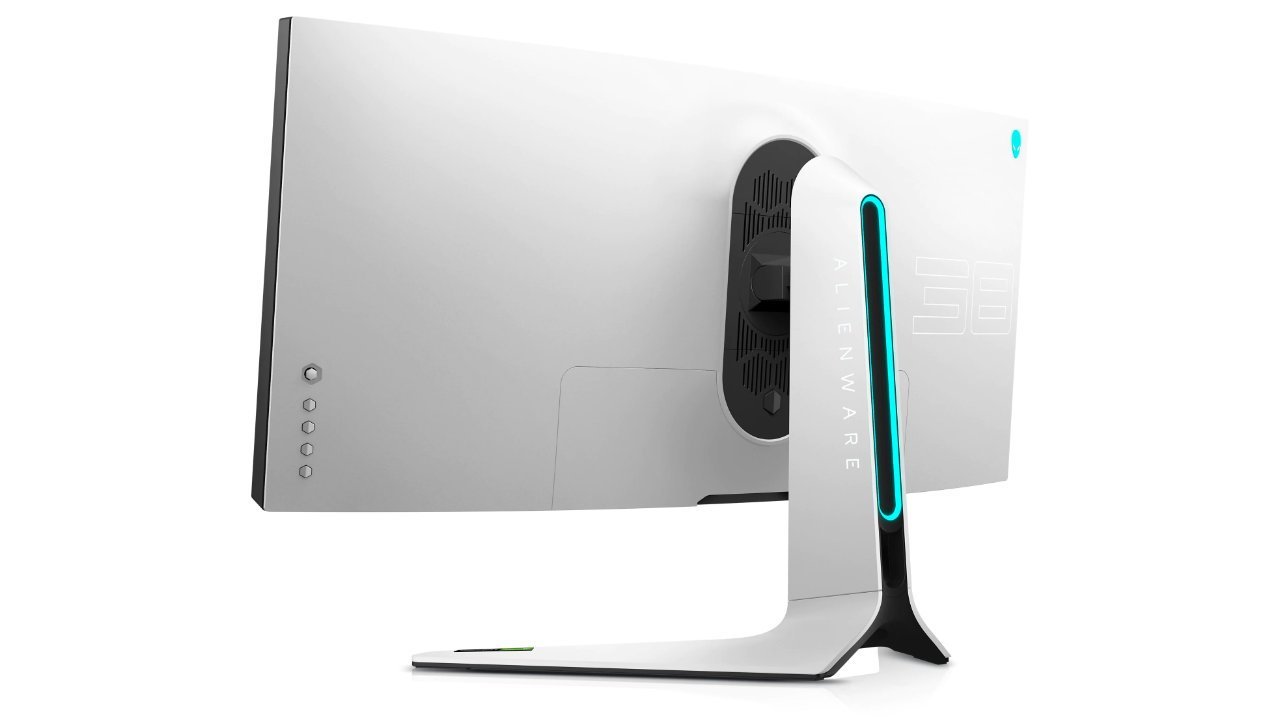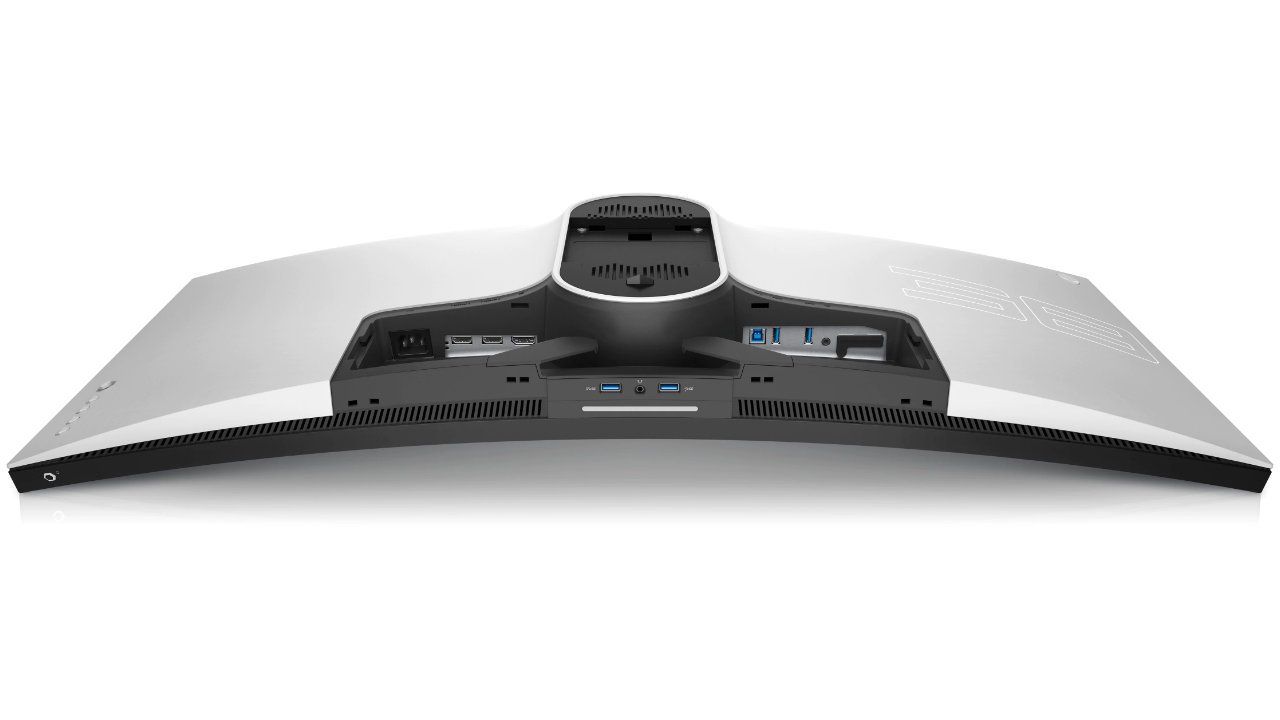 I was impressed by the AW3821DW's factory settings, producing a solid colour representation without the need for much tweaking. When I had to return to my old monitor, everything looked dull and lifeless by comparison.
Bear in mind that 38-inches is a lot of real estate, both in screen and desk space. Once the hulking AW3821DW took residence on my workstation, there was no room for another monitor.
Which, to be honest, I was thrilled about. The AW3821DW handled my multitasking with aplomb, offering plenty of room for me to use it as a two-in-one screen solution with only one set of cables to fuss over.
More space to work with and less mess — bliss.
On the PC gaming front, Alienware's curved 38-inch display provides a refresh rate of up to 144 Hz. Just make sure you use the included DisplayPort cable if you want to get 144 Hz at the AW3821DW's maximum resolution of 3840x1600, as the 2.0 HDMI protocol caps out at 85 Hz.
Whether you're looking for a responsive display suited for shooters and the like, or something to make your games look big and pretty, the AW3821DW has your back.
Overwatch looks buttery smooth when playing at a high frame rate, and while my performance didn't improve — the fault of the user, not the equipment — I could certainly see how higher-skilled players benefit from a fast display.
On the other side, opting for visuals over performance, games looked stunning with a rich colour profile, especially those with native ultrawide support. For example, Genshin Impact — a game favouring art direction over realistic graphics — looked phenomenal taking up the whole screen, with its beautiful environments depicted vividly.
Console gamers beware
The AW3821DW is primarily a PC display thanks to its ultrawide 21:9 ratio and lack of HDMI 2.1 support.
This statement may sound obvious, but plenty of people — such as content creators — like to connect consoles to monitors to create an all-in-one gaming station alongside PCs.
One of the biggest selling points of the latest console generation is the ability to play games in 4K resolution at up to 120 frames-per-second (fps). Each of the new consoles — PS5, Xbox Series X and Xbox Series S — are impressive machines, although they require specific technology for the best experience.
Most notably, for the purposes of testing out the AW3821DW monitor, none of these consoles support ultrawide output. Consoles operate at a 16:9 ratio, whereas the AW3821DW is a 21:9 display.
This meant that when testing out my Series X, thick vertical black bars framed either side of the image, as the console can't display on the entire screen. For anyone familiar with ultrawide monitors, this won't be surprising, but it's worth noting for those new to the scene.
While the image quality was still decent when connected to a console — not to mention sizable enough given the AW3821DW's scale — the black bars are distracting and it doesn't look great seeing how much screen real estate is wasted.
Also, considering HDMI 2.1 is required for maximum resolution and refresh rate on consoles — which the AW3821DW doesn't support — you'll have to constantly change console settings if you want to opt for performance over visuals and vice versa.
This being said, games like Destiny 2, Star Wars: Squadrons, and The Falconeer all look wonderfully smooth running at 120 frames, which excites me for the future of more powerful console-friendly displays.
It's important to highlight that this isn't a failing of the AW3821DW, as it's not built specifically for consoles. If the PS5 and Xbox Series X supported ultrawide displays, we wouldn't be having this discussion.
If you're looking for a display purely for PC use, this won't be a problem whatsoever.
Plus, given monitors with 4K resolution, 120+ Hz and HDMI 2.1 support haven't yet hit the market, anyone looking for a powerful console display should be looking at a TV — such as the LG CX OLED — not a PC monitor.
AW3821DW: big monitor, big price
So then, who is the AW3821DW for?
Given its size and ultrawide ratio, this display is best suited for high-end PC users looking to maximise their rig. Gamers, in addition to photo and video editors who want a great-looking monitor capable of multitasking will get the most out of this unit.
It is a pricey one, however, which is pretty standard for curved ultrawide displays. The Australian Dell website lists the AW3821DW's retail price at a steep $2,248.99, but Dell's website and eBay shop have sales as routinely as EB Games.
At the time of writing, the monitor was discounted down to below $1,700 which, while still expensive, is a much easier sell, especially if you view it as an alternative to two displays.
Non-conventional dimensions notwithstanding, the AW3821DW is an impressive display for hardcore PC users.
Above all else, I miss having a big honking monitor on my desk.
Byteside Newsletter
Join the newsletter to receive the latest updates in your inbox.