AbleGamers COO is on a mission to raise $1 million by his 40th birthday
A million dollars can go a very long way when put to the right purpose. For Steven Spohn it's about building an accessiblity legacy.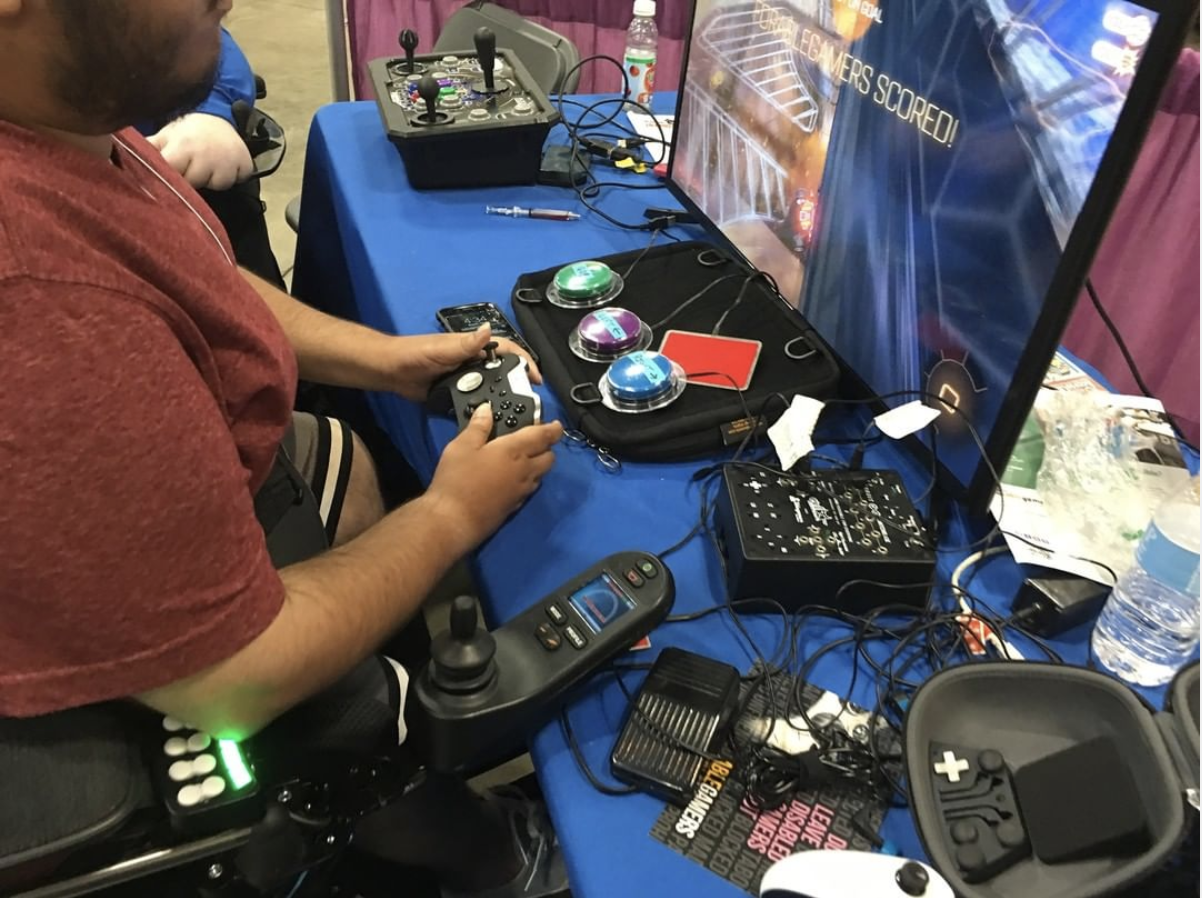 AbleGamers COO and game accessibility advocate, Steven Spohn, has decided to ask the world for something a little more substantial this year for his birthday: $1,000,000. But in style true to form, it's all a rather heartwarming and bittersweet request.
In a video uploaded to Twitter, Steven recounts his history as a disabled gamer and encourages supporters to band together with the goal of raising $1 million for AbleGamers by September 15th: his 40th birthday.
Having befriended the likes of Dwayne 'The Rock' Johnson for his 39th, this will be a solid competitor to steal the spotlight from that last effort.
The goal for Steven isn't just to raise a lot of money for a good cause. With the target, he aims to leave behind a legacy that will continue to impact the wider gaming community and ultimately wishes for AbleGamers to "outlive him".
"The truth is that you never know how much longer you've got and at the end of the day I want to know that AbleGamers will continue on long after I'm no longer on this big blue marble."
For Steven, the longevity of accessibility focused charities like AbleGamers is a pivotal step to combatting the social isolation and mental fatigue that far too many disabled players experience.
Audiences have already seen first hand how a more accessible approach to gaming yields insurmountably positive results for both consumers and developers alike. Placing further energy and funding towards this sector of the industry can only be a positive thing.
At the time of writing, over a quarter of the $1 million target has been raised, which is a fantastic effort made in such a short time frame.
Communities are also being urged to host fundraising events throughout the month of March, which is an opportunity open to all members of the public — you don't have to be a content creator or professional streamer to participate.
Personally, this whole thing makes my 40th birthday wish of moving to a remote island with a hundred dogs and my comic book collection seem entirely too shallow.
Safe to say AbleGamers is definitely the more worthy cause in this case.
Byteside Newsletter
Join the newsletter to receive the latest updates in your inbox.