Visit Super Nintendo World today in Minecraft
Thanks to the efforts of creative fans, you can visit Super Nintendo World in Minecraft, while you wait to see the real thing in Japan.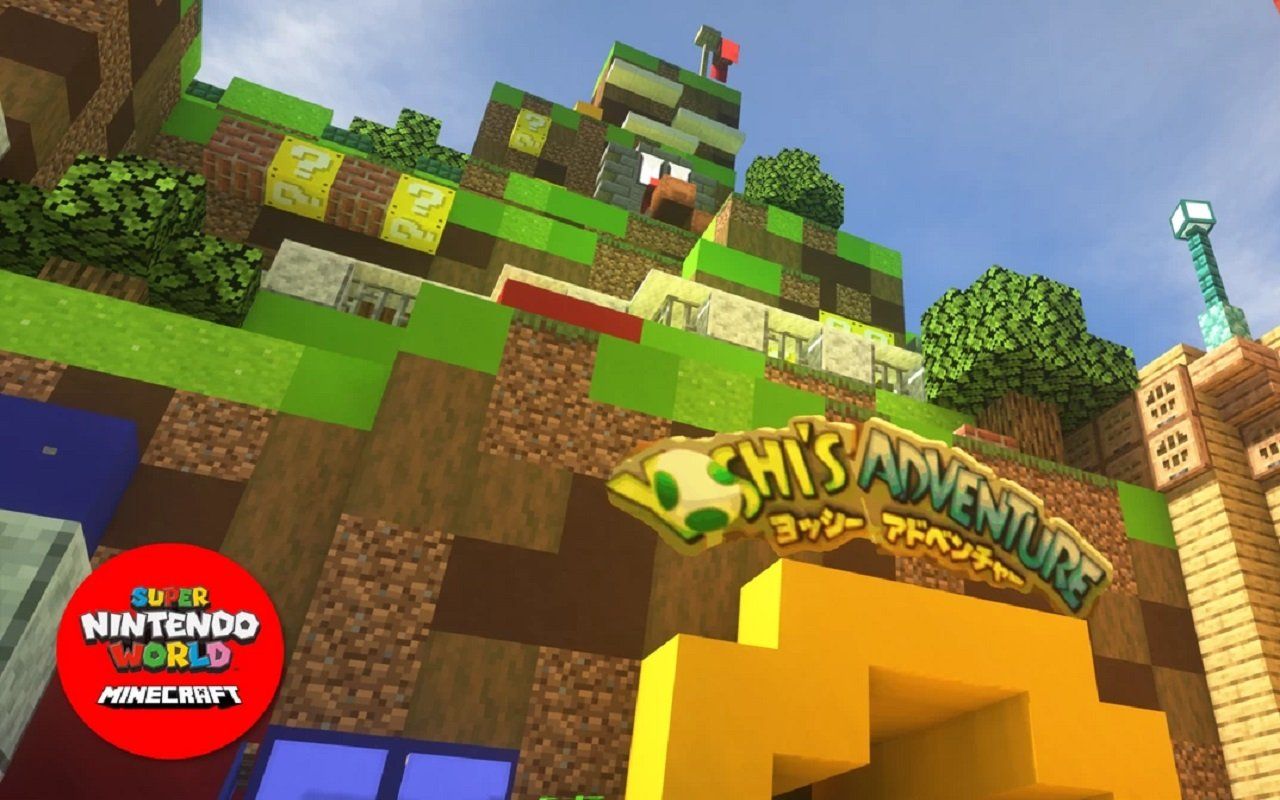 With Super Nintendo World set to open at Universal Studios Japan tomorrow, it's pretty clear most of us won't get to go any time soon.
Even if you're lucky enough to already be in Japan, there's restrictions on visiting numbers to try to maintain social distancing and other safety measures during a worldwide pandemic. Even if it was smart to go, you might just be hot out of luck.
That is, unless you're a Minecraft player.
Thanks to the efforts of one Dippy22 (spotted by Eurogamer) you can visit a 1:1 recreation of Super Nintendo World in Minecraft.
The faithful recreation has used all the tantalising footage and info about the real installation to build a Super Nintendo World anyone can visit. The goal is for the finished product to feature "3D models of every unique design this land has to offer".
So far, the build is about 45% complete, and Dippy22 is eagerly accepting help from other Minecraft masters to bring this project to life. You can join the Discord if you want to offer your skills or even just watch the project progress.
Hopefully Nintendo don't find any cause to sue, like the real-life Mario Kart company which now owes ¥50 million in damages.
Until then, it's worth checking out the virtual tour on the official Super Nintendo World site just to get you extra hyped.
Byteside Newsletter
Join the newsletter to receive the latest updates in your inbox.