Terraria dev to Google: "doing business with you is a liability", cancels Stadia port
Terraria developer Andrew Spinks has unceremoniously dumped the Google Stadia port of indie hit Terraria, tells the company where to stick it.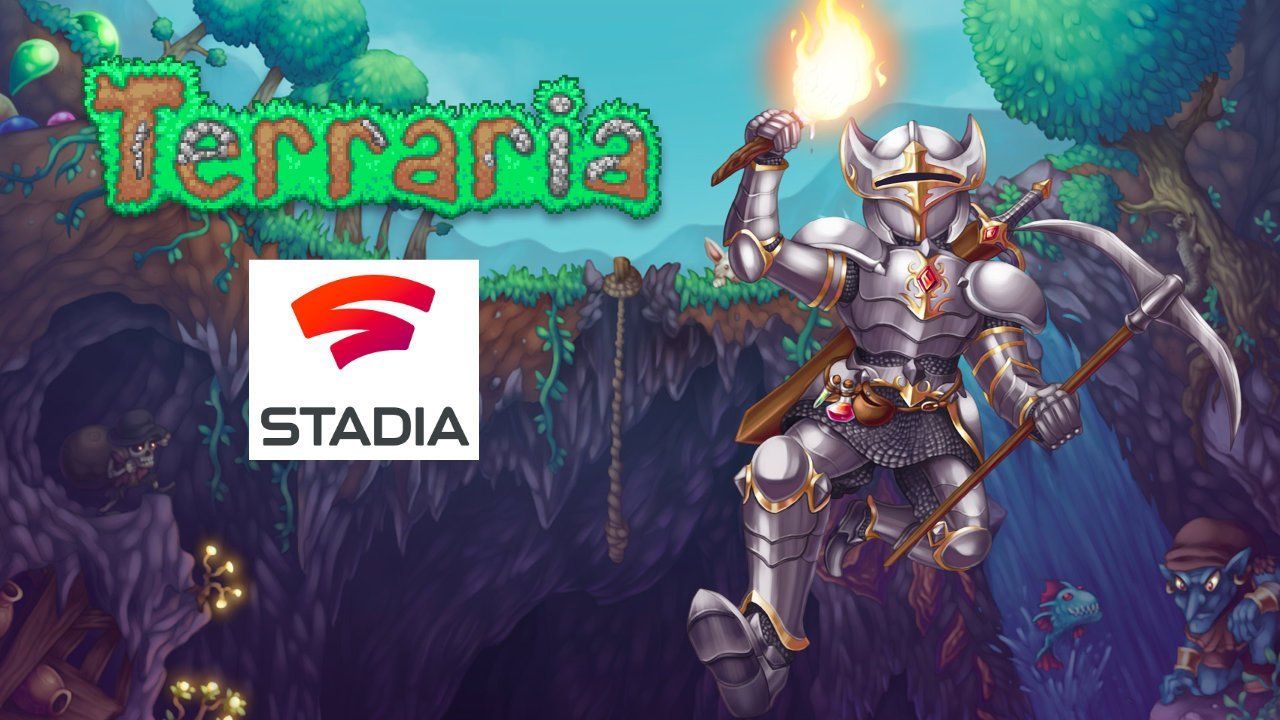 It hasn't been a good couple of weeks for Google Stadia, the video game cloud platform with big promises, but is delivering little.
Following the devastating news of roughly 150 developers losing their jobs amid Google shutting down their internal Stadia studios, Andrew Spinks — developer of highly popular indie title Terraria — has sensationally cancelled the Stadia port of the game in a public act of frustration.
This frustration stems from Spinks encountering Google account issues, with the developer reportedly locked out of his Gmail and connected services for no apparent reason.
As pointed out by Ars Technica, Spinks took to the official Terraria Twitter account in an attempt to engage YouTube's support team, as without Gmail access, posting anything to YouTube was impossible.
Spinks claims the Re-Logic (the company name he develops under) YouTube account received a terms-of-service (TOS) violation a while ago, but it resulted in no copyright strikes due to the likelihood of being a mistake.
Shortly after the TOS notification, Spinks says he was locked out of his entire Google account. Three weeks after first raising the issue and with no resolution forthcoming, Spinks made the announcement on his personal Twitter account that Terraria on Stadia ain't happening.
As part of a Twitter thread, Spinks unceremoniously cancelled the previously announced Terraria port on Google's troublesome platform.
"I absolutely have not done anything to violate your terms of service, so I can take this no other way than you deciding to burn this bridge," Spinks tweeted. "Consider it burned. #Terraria for @GoogleStadia is canceled (sic). My company will no longer support any of your platforms moving forward."
"I will not be involved with a corporation that values their customers and partners so little," Spinks added in a follow-up tweet. "Doing business with you is a liability."
Not only has the indie dev not had access to the company YouTube during this time, but he's also lost access to what he claims as "thousands of dollars" worth of Google Play purchases, in addition to his Gmail of 15 years.
Considering Terraria's popularity over the years, this is a not insignificant blow to Google Stadia's portfolio, and a PR disaster for the company's support team.
It also shows how problematic tying so many different services to one account is, especially when you're highly restricted in contesting account issues — irrespective of how legitimate the problem may be.
Google will surely want to respond carefully to what's happened here, lest they join Warner Bros.' games division in garnering ill will among the game development community.
Byteside Newsletter
Join the newsletter to receive the latest updates in your inbox.