Romance hot aliens again in Mass Effect Legendary Edition this May
Liara, Tali, Garrus, Miranda - all characters I'll be romancing all over again when Mass Effect Legendary Edition releases this May.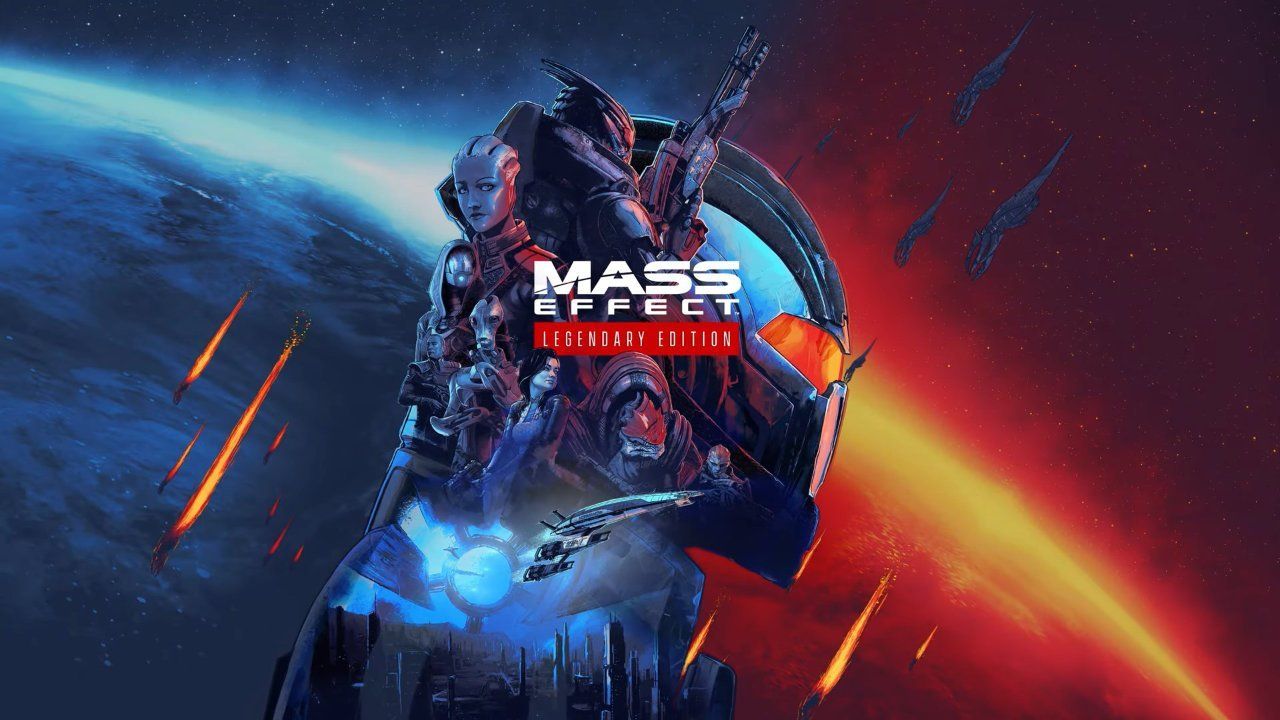 Liara T'Soni, Tali'Zorah, Garrus Vakarian, Miranda Lawson — I will be with you again soon, my loves.
Tons of new info is out about the long-awaited Mass Effect Legendary Edition, a 4K-remastered collection of the original Mass Effect trilogy from BioWare, including a release date of 14 May this year and a tasty new trailer.
The remaster is coming to PC, PlayStation 4 and Xbox One, with forward compatibility enabled on PlayStation 5 and Xbox Series X/S.
No Nintendo Switch is a bummer, as it would've been cool to play handheld while you got handsy with aliens, but the weaker console understandably doesn't meet the whole 4K thing BioWare's got going on.
Considered one of the greatest sci-fi franchises in video game history, Mass Effect sees you surrounded by searingly hot aliens and humanoids, many of whom you can perform the horizontal monster mash with.
Oh, and there's an epic narrative spanning three games with lots of space action (in addition to the sexy kind) in between.
Among the improvements Mass Effect Legendary Edition brings to each game in the trilogy, 4K visuals with HDR support and 60 frames-per-second is one of the big ones.
In this Eurogamer article, Mac Walters, project director on Legendary Edition, details plenty of changes including updated textures, and improvements to the first Mass Effect — such as Mako vehicle adjustments and weapon balancing — which is typically deemed the entry that's aged the most since its original release.
That probably means I can no longer use the shotgun as an all-defeating sniper rifle anymore. Oh well.
Mass Effect Legendary Edition will let you play all three games from the one launcher, as well as packing in most of the 40+ DLC released across the games — the Pinnacle Station DLC and Mass Effect 3's multiplayer the notable omissions.
Game Informer has loads of exclusive coverage of the upcoming remaster, which all but confirm the return to Commander Shepard's grand series will be slick.
Come 14 May, it will be interesting to see how well the Mass Effect trilogy holds up, particularly considering the rocky development and reception of Mass Effect Andromeda, the fourth main game in the franchise and first with a completely new setting to the trilogy.
In the meantime, Mass Effect Legendary Edition will tide us all over until we learn more about the confirmed new entry set after the third game.
Byteside Newsletter
Join the newsletter to receive the latest updates in your inbox.