New videos show off Super Nintendo World's stunning rides
While we won't be able to travel to Japan anytime soon, these videos of Super Nintendo World's flashy rides are tantalising teasers.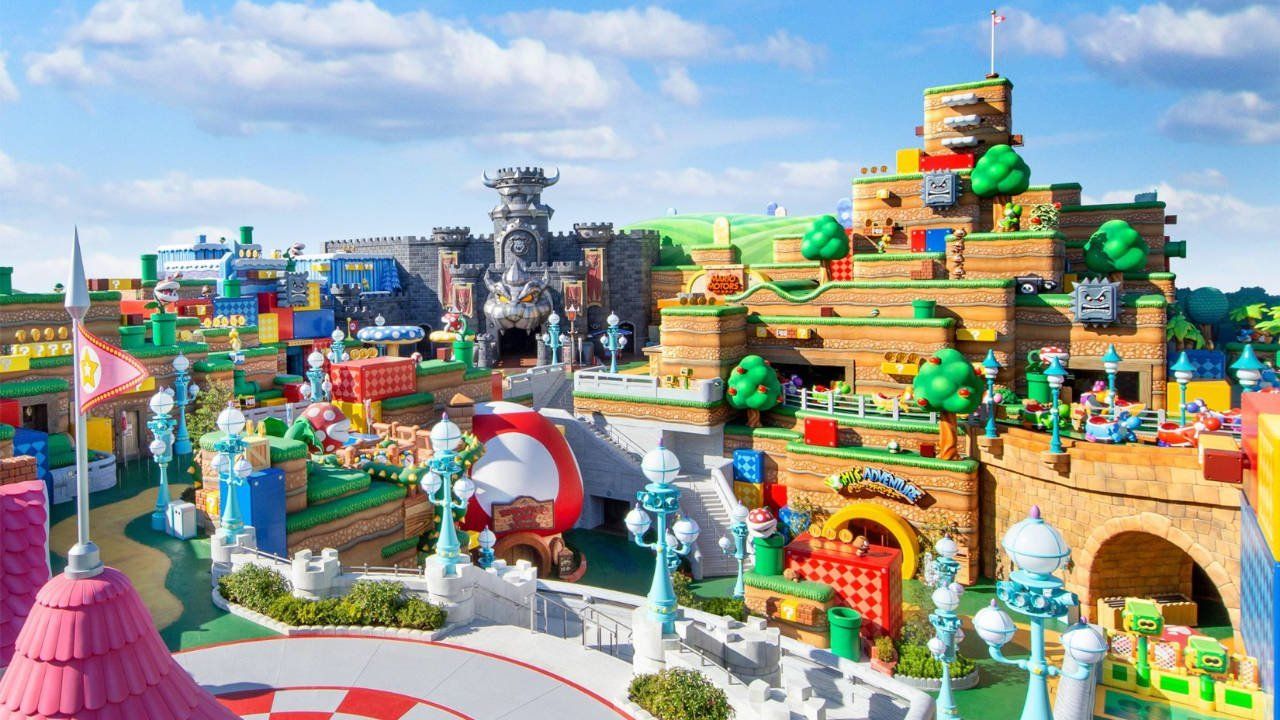 International travel is currently still a (green) pipe dream, but that won't stop us getting excited about the Super Nintendo World theme park in Japan.
Super Nintendo World is a new attraction as part of Universal Studios Japan based in Osaka, featuring all sorts of Mario-themed delights, such as an interactive AR Mario Kart ride.
We've previously been relegated to getting our Super Nintendo World kicks through Minecraft, but a series of point-of-view videos on the Universal Parks News Today YouTube channel shows off what to expect when we can finally visit.
One video takes a look through the Mario Kart: Koopa's Challenge ride, which looks pretty dang cool. It attempts to capture the AR elements through the headset attendees receive for the ride, which doesn't come through perfectly on a camera, but you get the idea.
There's an AR-less version of the video too, so you can see how the ride functions without the extra bells and whistles.
Equally as impressive as the ride is the beautifully designed Bowser's Castle queuers line up in, with lots of lovely little flourishes along the way.
Another ride that looks absolutely gorgeous is Yoshi's Adventure, which takes a leisurely stroll through a colourful set that does complete justice to everyone's favourite green dinosaur.
Each ride shown indicates Super Nintendo World is more about immersive experiences as opposed to thrill-a-minute rollercoasters — which is 100% my pace.
One day, we will visit the magical lands of Super Nintendo World, but today is not that day.
In the meantime, these videos will have to do.
Byteside Newsletter
Join the newsletter to receive the latest updates in your inbox.