MSI Vigor GK50 Elite keyboard review: clicky clacky satisfaction
The GK50 Elite boasts strong quality, easy to use lighting controls, and doesn't clutter your desk with unnecessary extra keys and dials.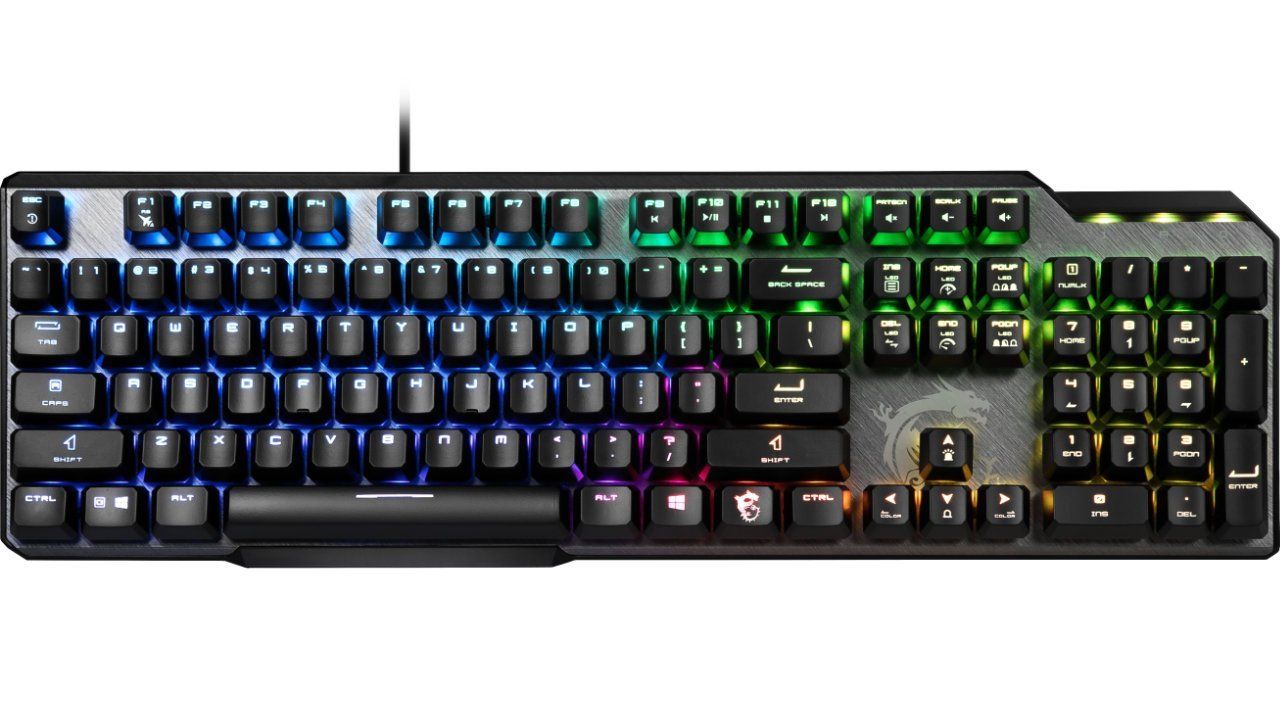 I'm relatively new to the world of mechanical keyboards, but I know enough to find myself impressed with MSI's Vigor GK50 Elite – a really solid, no-frills keyboard.
The GK50 Elite boasts good key and switch quality, easy to use lighting controls, and doesn't clutter your desk with unnecessary extra keys and dials.
A quick mechanical keyboard explainer
For those unfamiliar with the minutia of keyboards, membrane and mechanical are the two main variations discussed when looking for a new typing input device.
Membrane keyboards tend to be the ones kitted out in schools and provided in offices, as they're cheaper and relatively quiet to type with. This latter factor is due to fewer moving parts, as the keys attach to a single rubbery membrane connected to a circuit board.
Mechanical keyboards, on the other hand, feature individual switches for each key along with multiple parts including springs and pin-like structures that make for a more tactile typing experience.
Within the world of mechanical keyboards, there are all sorts of different switches depending on your preference.
Cherry MX Brown switches, for example, are a comparatively quiet option because they don't make a 'click' sound but still generate a pleasantly tactical 'bump' when pressing the keys.
For those who like a bit more click with their clack, Cherry MX Blues are another common mechanical switch. The Blues offer a tactile feel in addition to a loud, higher-pitched 'click' sound when typing.
Cherry is a German company that makes these switches used by many keyboard manufacturers, so you hear about them a lot. But they aren't the only switches on the market either, as is the case with the GK50 Elite. This is using Kailh switches, a Chinese manufacturer with switches that follow the same colour system that Cherry pioneered (as well as sells some other designs of its own).
Keyboard go click-clack (and brrr)
My everyday keyboard is a Ducky One 2 TKL equipped with Cherry MX Brown switches. It's a great little board; satisfying to type on while being subtle to the ear.
The GK50 Elite provided for testing came with Kailh Blue switches, which is a big difference from what I'm used to. It's very clicky and makes a heck of a lotta noise.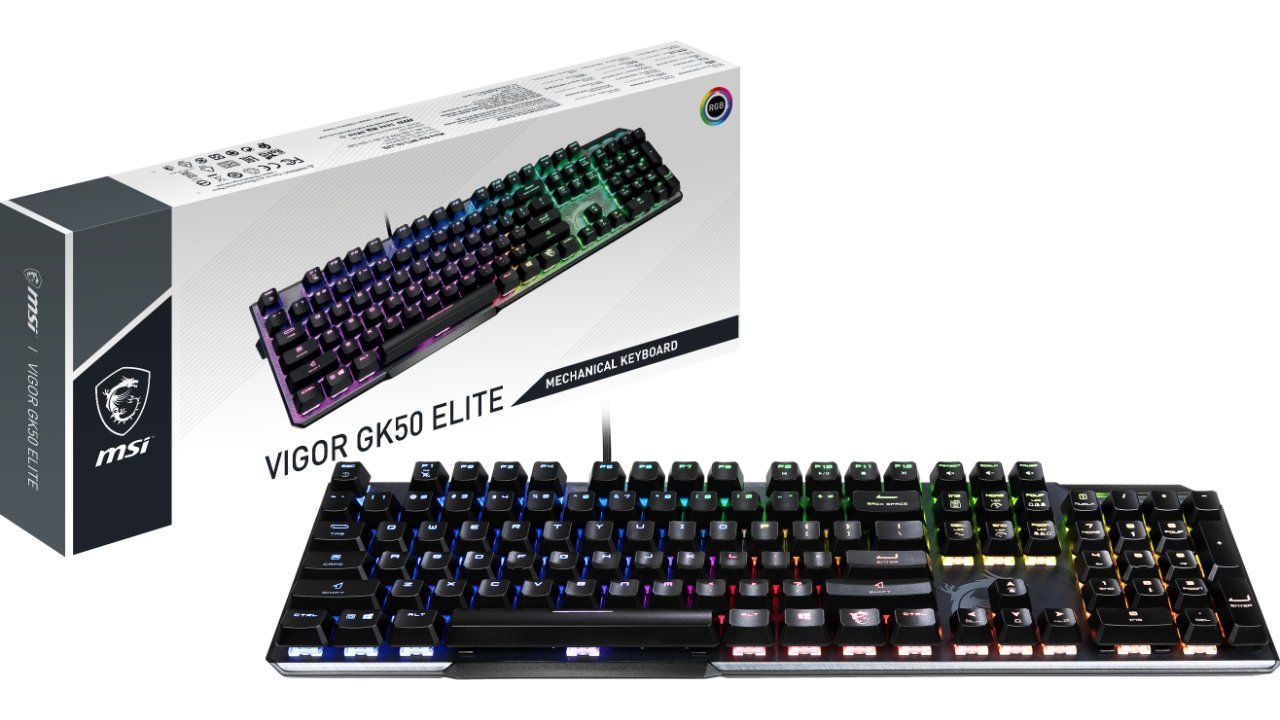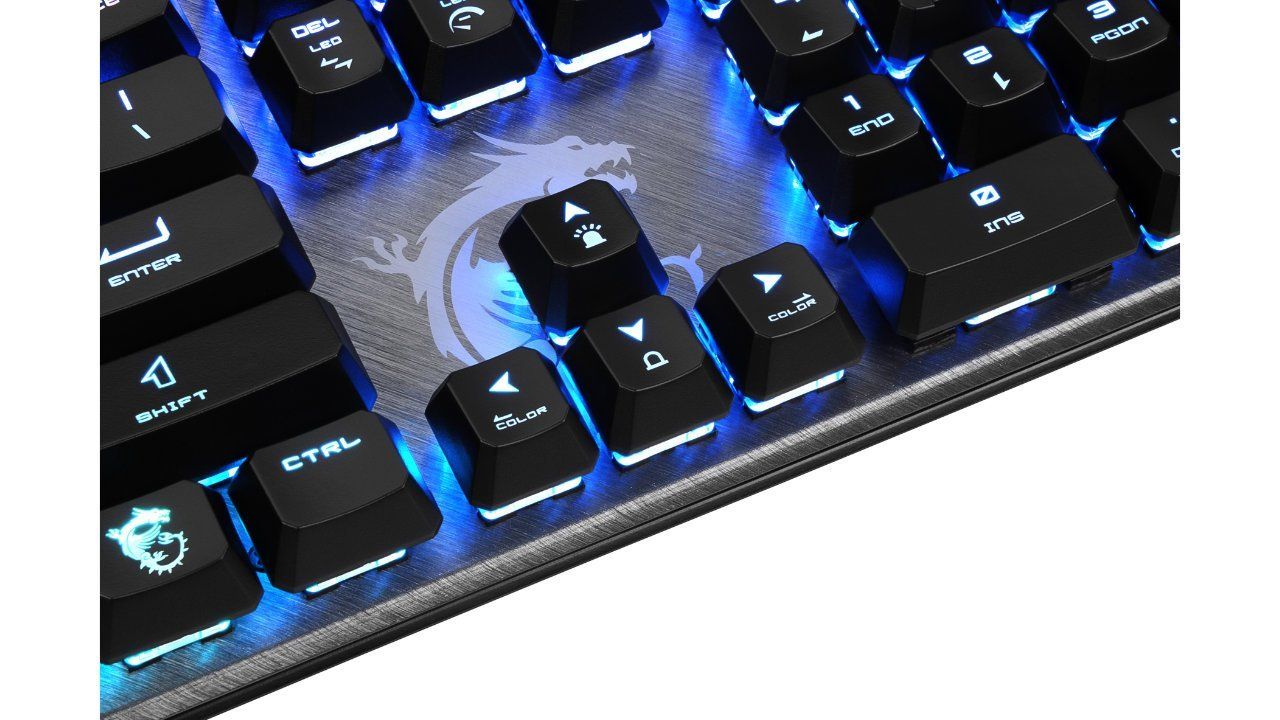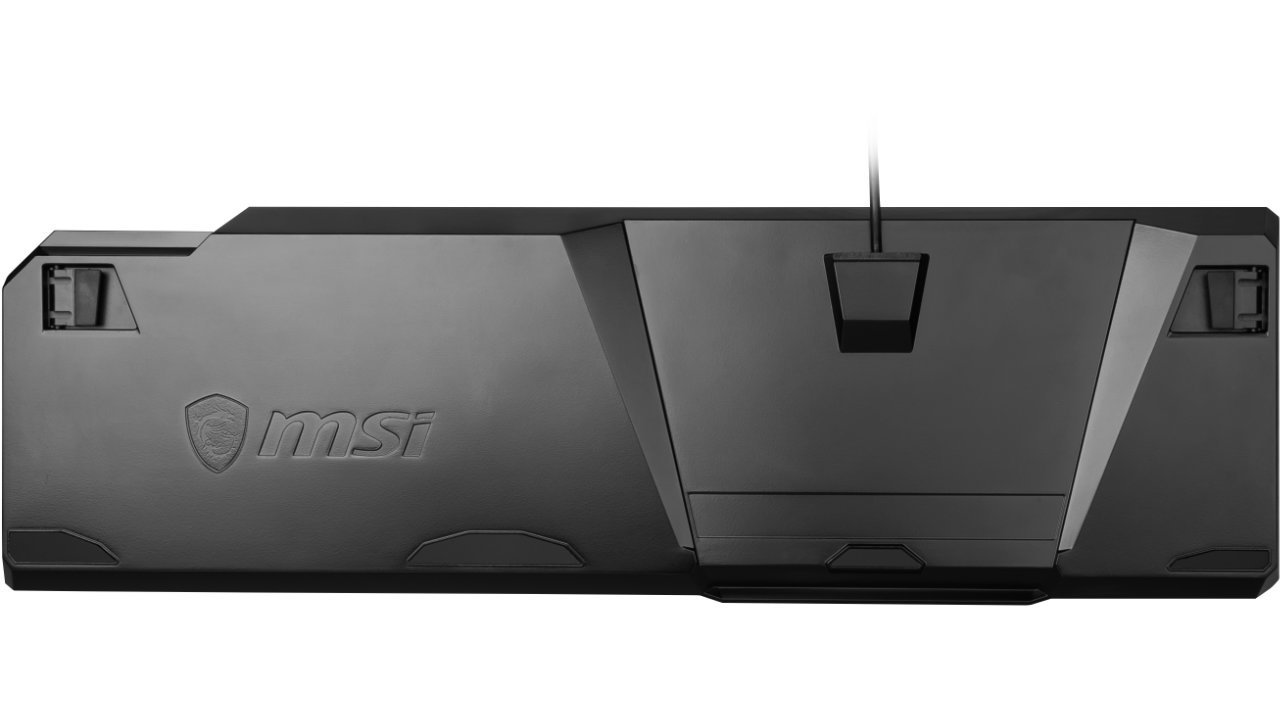 And you know what? I really like it, being the lean, mean, loud typing machine that it is.
If you have the choice, perhaps consider going for the Kailh Brown switches if you're going to be using this thing near others lest you cop dirty looks from colleagues for the constant clickety-clacks.
But with my home office setup, I don't need to worry about anyone else, so the Kailh Blues are pretty damn satisfying to bash away at. Just remember you're not going to get away with any cheeky typing while you're off mute on an extended video conference call.
One of the GK50 Elite's strengths is its restraint and minimalism. Yes, it has RGB lights — which may be a selling point for you — but everything else about the keyboard is rather understated, especially when game peripherals favour maximalism.
There are no extra keys or dials to take up precious desk space, just a traditional QWERTY setup. If you're an MMO fiend who's looking for a new keyboard to bind macros ahead of Final Fantasy XIV's Endwalker expansion or a World of Warcraft veteran looking to upgrade, you might want to look elsewhere.
If you're looking for a decent keyboard that does exactly what a keyboard should do, the GK50 Elite comes easily recommended at its competitive pricing point of $119.
Quite a sturdy unit, the GK50 Elite features a sleek metallic surface and is weighty enough so it won't slip around on your desk.
Another handy touch is the easily readable keycaps illustrating the LED controls, meaning it's super easy to change the lighting controls without adding further software to your computer — although there is a program available should you want further customisation.
To adjust the RGB lighting, all you need to do is hold the 'function' key — signified by the MSI dragon emblem — and press one of the corresponding keys to make changes. Each key's secondary icon is pretty self-explanatory, making customisation nice and simple.
The only disappointing factor about the GK50 Elite is the lack of a removable USB connector or additional ports for plugging extra devices into.
Besides this minor gripe, the GK50 Elite is a good affordable keyboard for anyone wanting a subtle (in profile, not sound), strong-performing unit great for everyday use in addition to playing games.
Byteside Newsletter
Join the newsletter to receive the latest updates in your inbox.