Juliet Landau finds a place to discuss abuse in new movie A Place Among The Dead
Juliet Landau's new movie explores abuse inflicted by narcissists. Plus we talk about the wild list of guest stars and, of course, Buffy.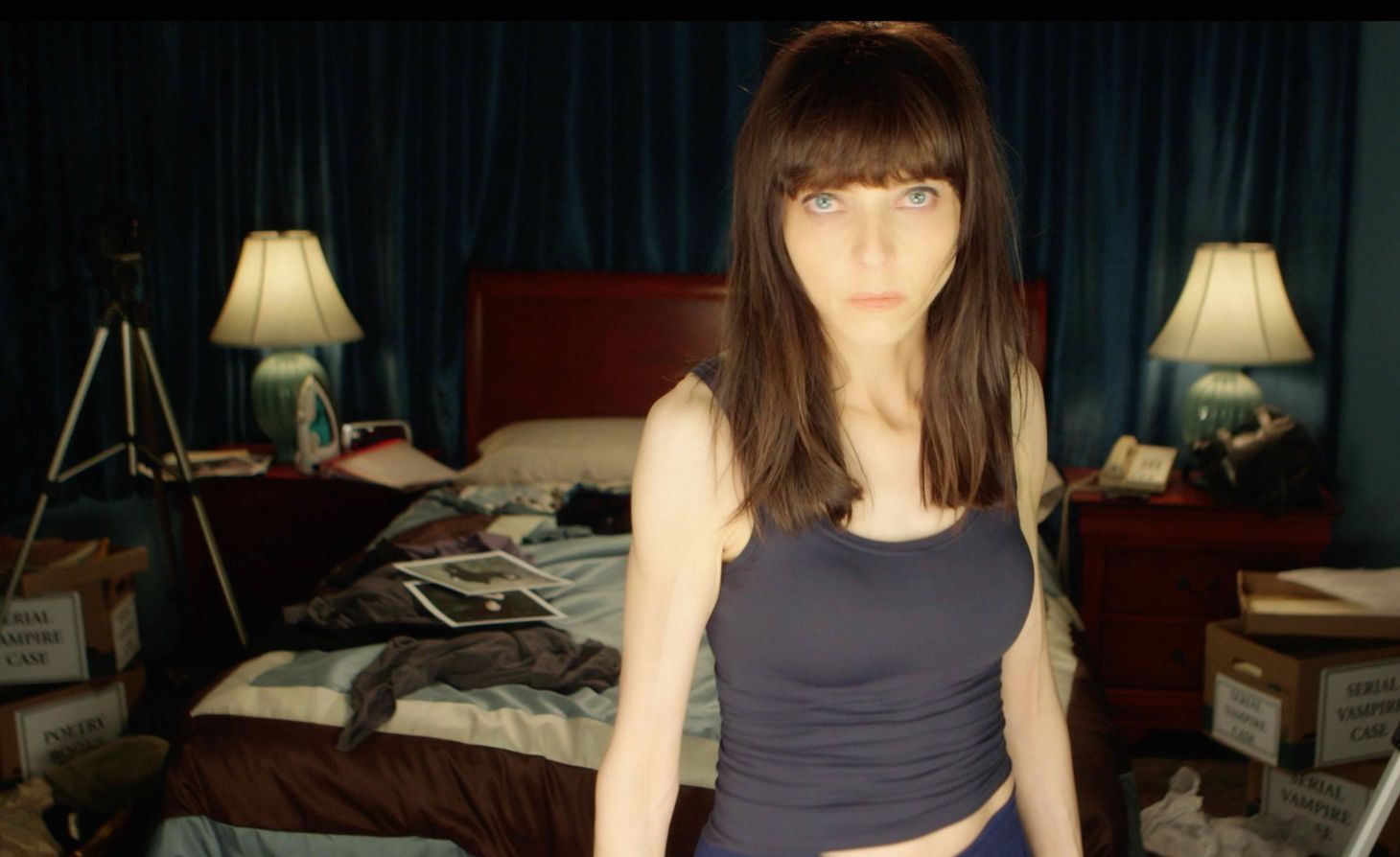 Narcissists have been in the news a lot recently. Whether it's America's unhinged 45th president, a prime minister who refuses to take responsibility for anything, or once respected TV show creators who have disappointed everyone, it's hard to escape narcissists in power.
Juliet Landau, who is perhaps best known for her role as Drusilla on Buffy the Vampire Slayer and Angel, and as the voice of Little Sister from BioShock, has recently made a movie that delves into the darkest depths of what it's like to be tormented by a narcissist.
For all that heavy subject matter and the twisted roles she's made famous, I must admit that it was easy to assume that Landau might have been cold, or in some way hardened.
What struck me most during our half hour conversation over Zoom was how warm, caring and insightful this veteran actor is, despite the dark and horrible things she has no doubt experienced and had to channel into her work.
A Place Among The Dead is a passion project for Landau and her husband Deverill Weekes, with the pair writing, and Landau directing and starring as Jules. It's a searingly personal film which explores the repercussions of growing up under the sway of narcissism and evil.
"We both come from this kind of background," Landau said. "We wanted to make a movie that we hadn't seen before, to cover something that isn't covered in films and that really isn't talked about in society as a whole. But there is a yearning for it. There are 9,120,000 YouTube videos on the subject, there are 70,400,000 Google results for narcissism, and if you type in "psychological abuse" there are 188,000,000."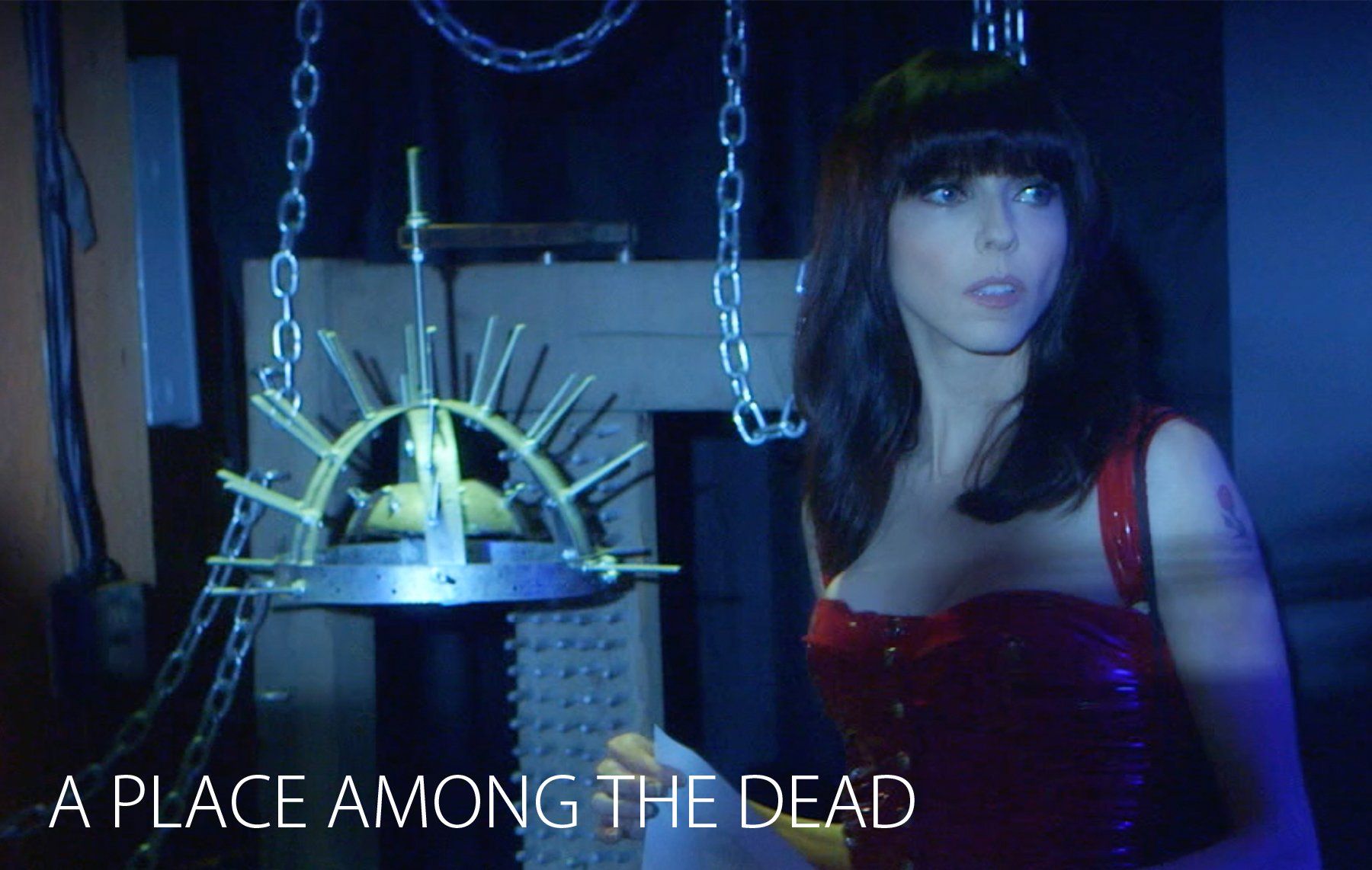 According to Landau, this increase in interest and new-found openness may have been partly triggered by seeing so many powerful narcissists escape consequences.
"I think there's been an escalation because of what's been happening, seeing people get rewarded for doing whatever it takes to get ahead and not regarding other people. But I do think that people are also saying we do want to talk about it, and we do want to know that it's okay to shed light on this."
Landau explores the subject through an alter ego, who is definitely a serial killer and perhaps a vampire, though it's never made clear. For her, it was important to be as open and raw as possible, basing the tone of the narration on her and her husband's own internal monologues that grew out of their individual histories of abuse, to try and give a clear window into the experience for those lucky enough to escape first-hand knowledge.
The original plan was to launch the film into traditional cinemas, starting with a tour with the filmmakers, but obviously Covid-19 ended that dream. What's come out instead has been a series of relatively intimate Zoom sessions where ticket holders can watch the movie and then stay and participate in a conversation after the film.
The online nature of it all has allowed people from all over the world, who might not have had the chance to participate in one of these screenings, to come and experience such an intense film in the privacy of their own home, while still getting to debrief about it afterwards.
It's perhaps because of the self-described raw, emotional honesty of the film (which I have yet to see) that has found viewers at the intimate online viewing parties staying for hours after the film's ending to discuss their own personal experiences.
"It's pretty wild because whether it's Argentina, Australia, Germany, France, all through the UK, all over the United States, Cuba, you know, everywhere, people are joining , from all kinds of different socio economic backgrounds. But this experience, literally, is the same for everybody that we've talked to, and it really resonates," she said.
"We've had people saying, 'this has changed my life', or 'I've never talked about this before, but…' or 'I decided after watching your movie not to spend time with my family over the holidays, I didn't ever realize that was an option'. And it isn't for everybody but it's good to be able to know that if people are really toxic that that that is something that's possible."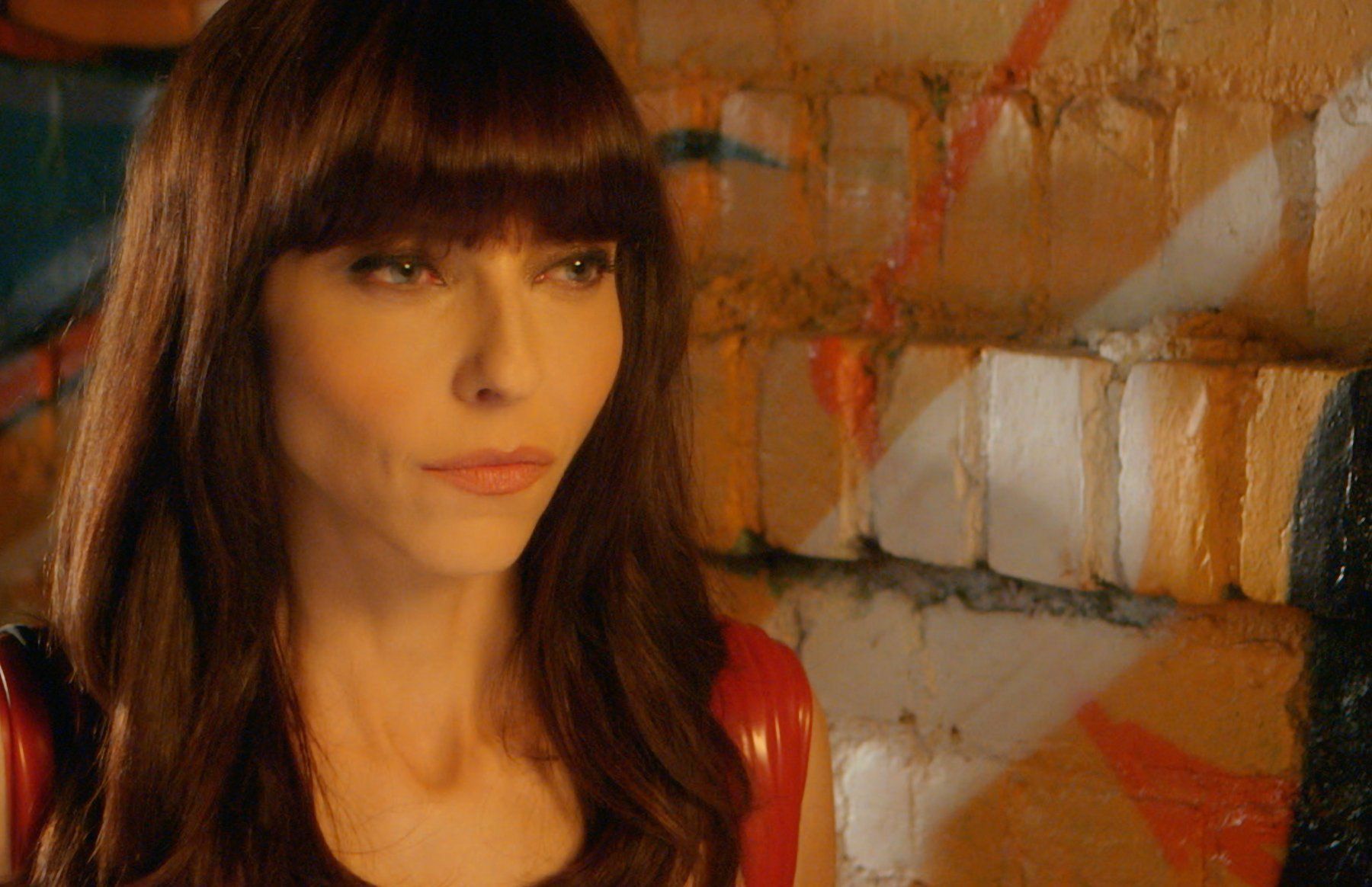 Of course, if extremely personal and somewhat disturbing storylines aren't your jam, the other drawcard to the film is the truly insane list of guest stars. Over her many years in Hollywood, Landau has made friends with an impressive number of impressive people, and she drew on all of her contacts in genre filmmaking to round out her cast list.
People like Gary Oldman (Bram Stoker's Dracula, The Dark Knight, Harry Potter and the Prisoner of Azkaban), Robert Patrick (The X Files, Terminator 2), Ron Perlman (Hell Boy, Sons of Anarchy), Lance Henriksen (Aliens, The Terminator), Anne Rice (famous vampire author, making her film debut), and Joss Whedon (Buffy the Vampire Slayer, Angel, Firefly, Dollhouse).
"The very first person that I reached out to was Anne Rice. Everybody [I reached out to] said 'yes', there wasn't one person that we asked who said no. I think everybody really believed in the message of the movie and the vision I have for it," Landau said.
As a massive fan of Buffy (which feels hard to admit after the revelations this week), it was impossible to not ask Landau about her time on the show.
Her fondest memory was working with James Marsters, who played Spike, her character's love interest.
"I was actually cast before James and they paired me with the final choices for Spike. The moment that James came in we just had this incredible acting chemistry," Landau reminisced. "He has a strong theatre background, and I do as well, and so we work similarly. On the second season, when we were brought in, we would get the scripts a week ahead of time, and he and I would get together and rehearse. It just was an actor's dream."
When asked if she would go back and change anything about the show, she said that she hadn't watched it since it originally aired around 23 years ago.
"I'm a perfectionist, so I always feel like there's stuff I could continually tweak and change or explore further," she said. "One of the things that's really fun about being an actor, and you get when you're doing the run of a play or you get when you're doing a series, is that you get to live with a character for a long time. So, you're exploring in that character's skin for such a long period that you discover more and more."
I had meant if there was an element of the story that she might go back and adjust given the societal changes, but her perfectionism and assumption that I meant her performance is part of the aftereffects of the abuse her movie tries to portray.
"To some degree you think that if you do everything well enough, perhaps you'll be loved. But it's a fool's game to be overly perfectionistic. You have to value when things are in a good place."
The Australian screening of A Place Among The Dead is this Saturday the February 13 at 1pm AEDT time, with appearances from Juliet Landau, Deverill Weekes, Harry Groener, Dawn Didawick and Julie Benz. Tickets start from $20 and are available here.
Byteside Newsletter
Join the newsletter to receive the latest updates in your inbox.