Get your neon vaporwave on with Valorant's new Glitchpop skins
Valorant recently added more Glitchpop weapon skins to it's vaporwave cyberpunk lineup. They're not cheap but they sure do look amazing.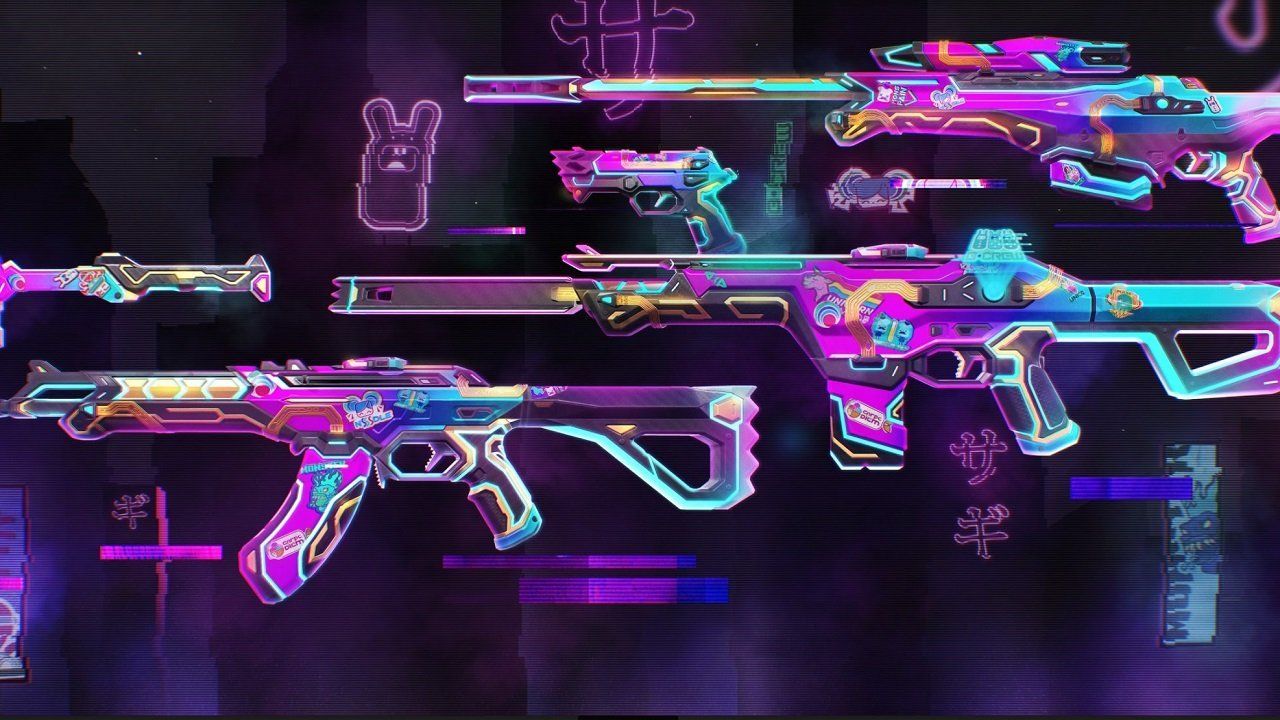 I might have to start playing Valorant because these new Glitchpop skins are straight out of my neon vaporwave dreams.
Glitchpop skins aren't exactly new to the competitive first person hero shooter Valorant. The game already featured skins in this style for a few of its weapons, but with this new release even more can be adorned in the futuristic bubble-gum glory.
The skins feature a vibrant blue pink ombre with golden highlights. It's candy cyberpunk vibes and they just look great.
I remember back when getting a skin with pink or more typically feminine coded colours for weapons in games would almost feel like a joke. There'd be one or maybe and most would only use them because it was funny.
Seeing more colours be embraced in these games is great and they look so good. It's nice to feel like we've grown, at least a little over the years.
The skins aren't exactly cheap though. According to these conversions, getting the whole bundle costs 8,700 of Valorant's VP currency. That's over $130 in dollarydoos.
You can also purchase individual skins for closer to $30 each, but if you're going to get the whole pack you can save more than that on the bundle.
Regardless of how great they look, that's not a small amount of cash for in game cosmetics. But if I got to look at those cool weapons every time I played, it might just be worth it.
Byteside Newsletter
Join the newsletter to receive the latest updates in your inbox.