Final Fantasy XIV Endwalker expansion, PS5 launch, 5.5 update imminent
A mega Final Fantasy XIV showcase revealed a bunch of exciting content coming soon to the popular MMO, including the Endwalker expansion.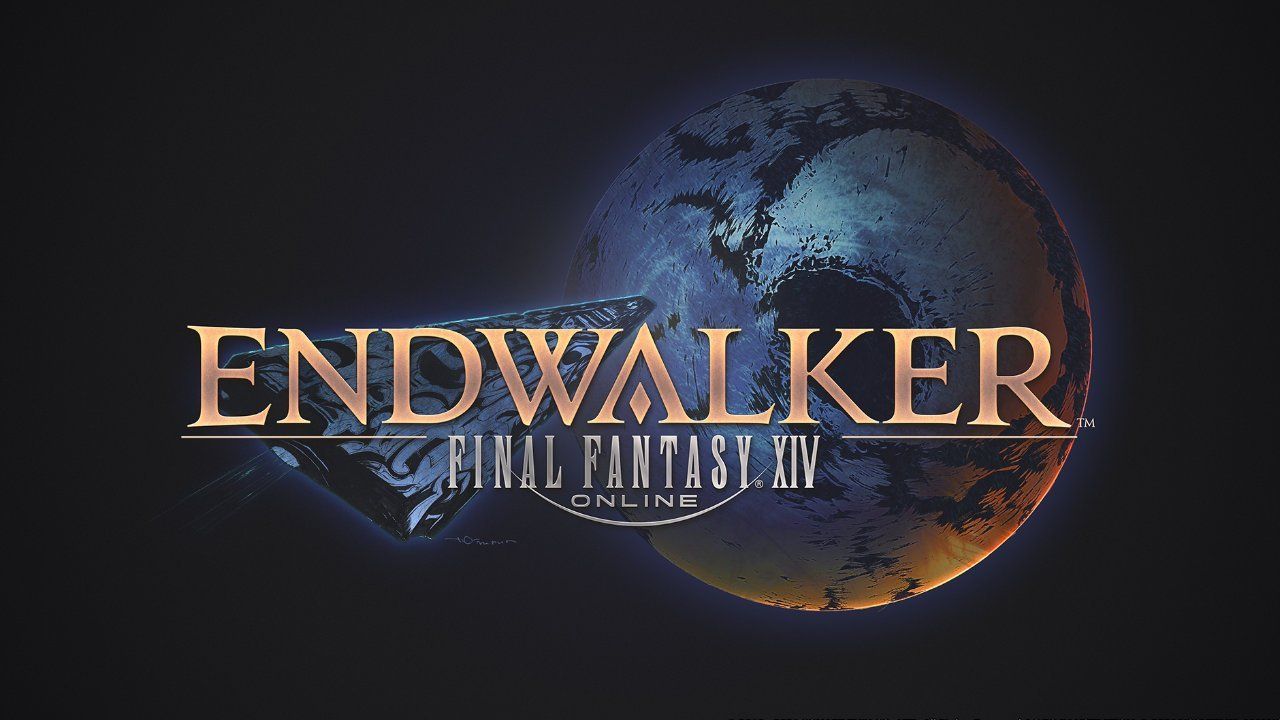 MMO fans rejoice, because the wildly popular Final Fantasy XIV is about to get a whole lot bigger.
We've already been blessed with a big ol' World of Warcraft expansion in recent months with Shadowlands, and now Square Enix has revealed the Endwalker expansion, coming this Spring.
This announcement headlines many from last weekend's digital Final Fantasy XIV Announcement Showcase event, with plenty of new content and a PS5 open beta to look forward to.
If you don't know much about the fourteenth Final Fantasy, it's one of the most fascinating and feel-good game development stories going around — one that was chronicled by Noclip, the same studio behind the Hades documentary.
What is Endwalker?
Endwalker marks the fourth Final Fantasy XIV expansion, following Shadowbringers released back in 2019, during the times when we didn't duck for cover at every sneeze.
Scheduled for Spring this year, Endwalker will come to PC, Mac, both PS4 and PS5, and will wrap up the massive story arc dating back to the MMO's reboot A Realm Reborn in 2013.
Details announced for the upcoming expansion include new jobs (Final Fantasy XIV's class system) like the Sage, gorgeous new locations such as Radz-at-Han, and a level cap boost from 80 to 90.
Also, Endwalker will let us travel to the moon, which is absolutely wild.
One of the cool additions coming with the new expansion is the Data Center Travel System, meaning you can play with friends across the world on different servers, regardless of whatever one you originally chose.
More details about Endwalker will be announced at the upcoming Final Fantasy XIV Digital Fan Festival 2021, taking place online between 15-16 May on the MMO's digital channels.
Direct from the source, here's a brief rundown of what's coming to Endwalker:
Journey to Thavnair, the imperial capital of Garlemald, and even the Moon!
New Jobs: Sage and more
Level Cap Increase from 80 to 90
Expansive new areas, including Garlemald, Thavnair, and the city of Radz-at-Han.
A New Beast Tribe: the Arkasodara
New threats, including Anima.
New Dungeons
New High-Difficulty Raid: Pandæmonium
Secrets Revealed in a New Alliance Raid Series
New Small-scale PvP Content
An Additional "Trust" System ally: Estinien Wyrmblood
A New Residential District: Ishgard
Updates to the Gold Saucer
Relaxing Fun in Island Sanctuary
New Gear and Crating Recipes
Expanded Horizons via the Data Center Travel System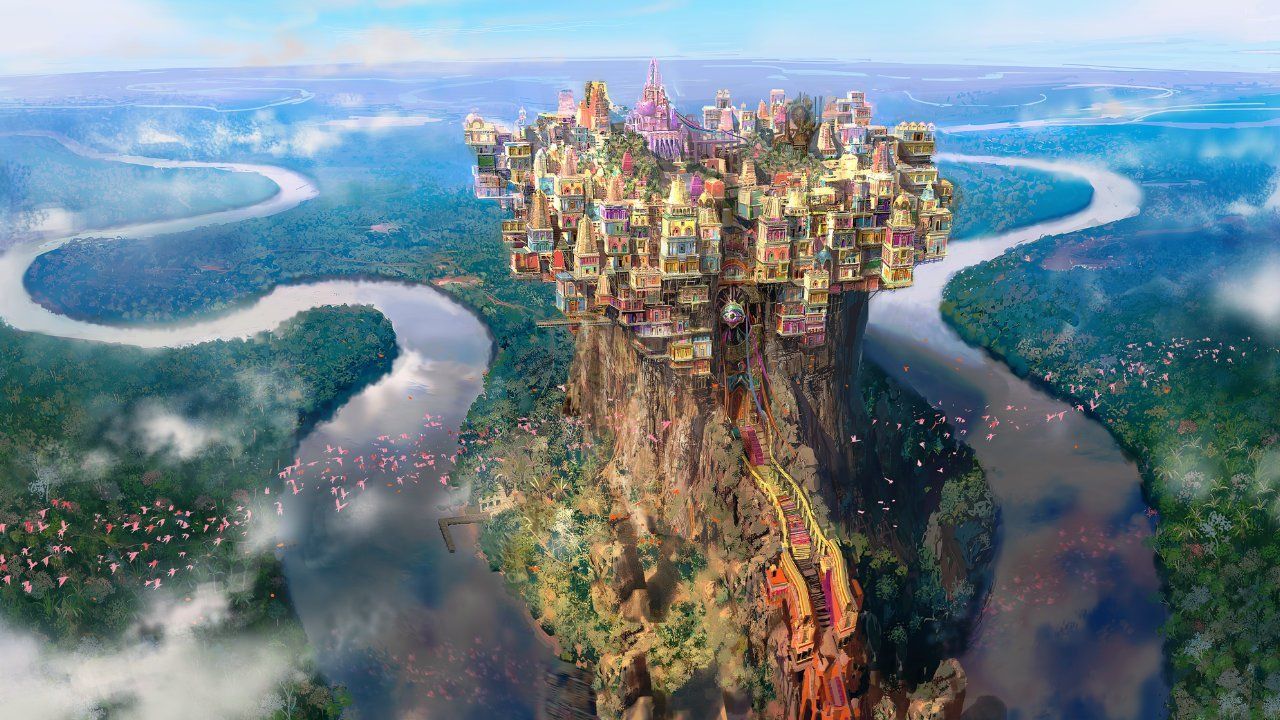 What about the PlayStation 5 launch?
The PS5 version of Final Fantasy XIV will launch into open beta starting 13 April 2021 to coincide with the game's big 5.5 content update.
Anyone who already owns the game on PS4 can upgrade to the PS5 version at no extra cost once the open beta kicks off, while PlayStation first-timers can jump into the PS5 open beta via Final Fantasy XIV's extensive free trial.
Not to be a mega shill or anything, but the free trial is bloody huge. It includes the content covering A Realm Reborn and the first expansion Heavensward, which the devs label as two regular Final Fantasy's worth of stuff.
Back to the PS5 details, the upgrade will reportedly pack in higher frame rates, reduced load times, 4K resolution and other improvements over the PS4 version.
Details about how long the PS5 open beta will run for are not yet known, nor the pricing details of the full version when it enters full release status.
What's in the 5.5 content update?
Available to players with the Shadowbringers expansion, Final Fantasy XIV's 5.5 patch is a major update launching 13 April 2021 aimed at setting the stage for Endwalker.
Each major update for the whimsical MMO is titled, and this one is no exception: "Death Unto Dawn". Real ominous-sounding, that.
Along with new raid, dungeon and trial content, 5.5 brings another chapter to the YoRHa: Dark Apocalypse saga, part of Final Fantasy XIV's crossover with the NieR series.
Here are the full notes of what to expect from 5.5 come April:
New Main Scenario Quests – The story update—split into two parts—will pave the way for the Endwalker storyline.
New Alliance Raid – The third chapter of the NieR-inspired YoRHa: Dark Apocalypse alliance raid series.
"Sorrow of Werlyt" Questline Update – The thrilling conclusion of the Warrior of Light and Gaius' quest to thwart the Empire's warmachina development project.
New Trial: The Cloud Deck – Players can face off against the fearsome Diamond Weapon in this latest trial, which will be available in both Normal and Extreme difficulties.
New Dungeon: Paglth'an – Players can tackle this new story dungeon alongside fellow adventurers or a party of non-player characters via Trust System compatibility.
"Save the Queen" Questline Update – Alongside the addition of a new field area, "Zadnor," players can further upgrade their Resistance Weapons to their final and most powerful stage.
New Unreal Trial – The next powered-up version of an existing primal will be unleashed upon level 80 heroes, providing players with a new challenge and a chance to collect unique prizes.
Crafter Updates – High-level crafters can look forward to new content in Patch 5.5 that will earn them special achievements and unique crafting tools.
Ishgard Restoration Update – Locals of The Firmament will periodically hold Fêtes to celebrate the completion of the restoration.
"Explorer Mode'' Update – The Explorer Mode feature will be expanded to all Level 70 dungeons. Explorer Mode allows players to explore dungeons free from danger to capture striking and fun screenshots while enabling the use of mounts and minions. Players will also now be able to use performance actions while in dungeons, such as playing musical instruments.
Performance Action Updates – Players will now be able to change instruments at any time while performing, and a new instrument will be added.
Job Adjustments for PvE and PvP Actions, New Custom Deliveries, Ocean Fishing Update, New Mounts and more.
There you have it! Lot's of stuff to look forward to in Final Fantasy XIV, with a new update, new expansion, and a new platform to play on.
I wonder if they'll do another promotional pizza collaboration like they did back in 2017 and 2019?
Byteside Newsletter
Join the newsletter to receive the latest updates in your inbox.