Everything we know about the Borderlands movie (so far)
There's tonnes of speculation about the upcoming Borderlands film, but here are all the facts that we know so far.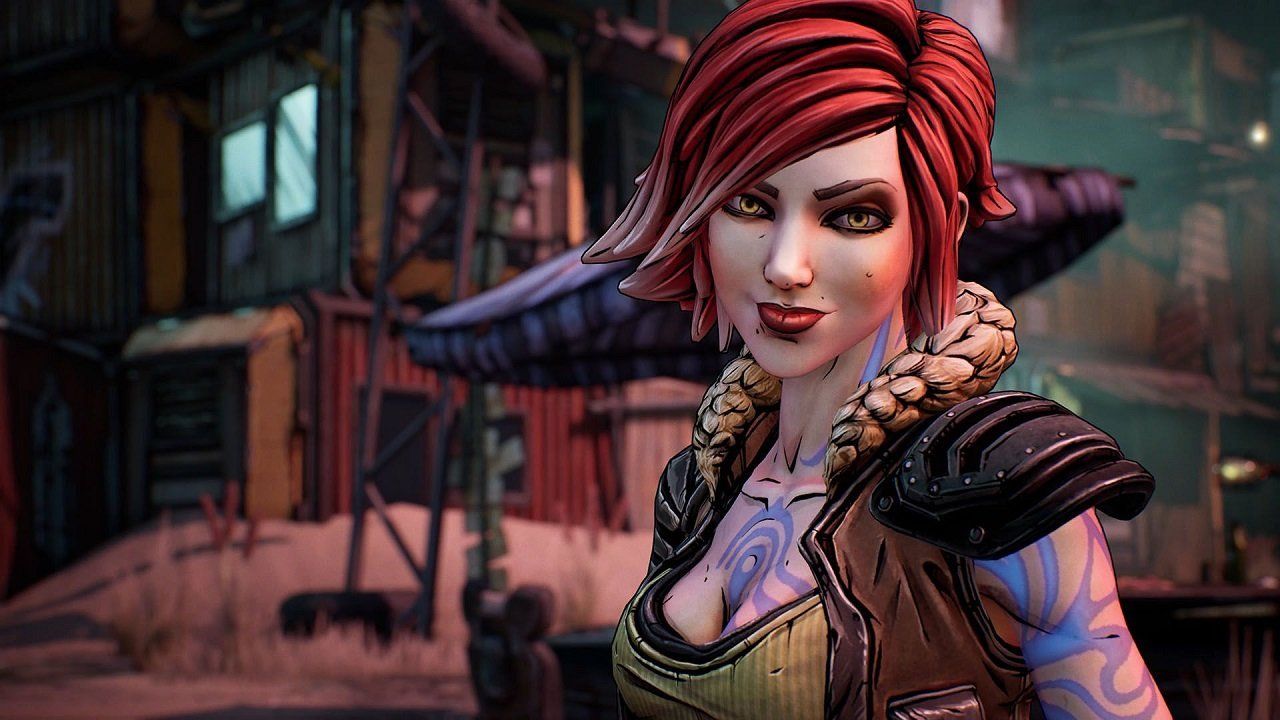 Let's face it. Movie adaptations of games aren't always great. Unless we're talking about the 2006 DOA film with Holly Valance. That shit was fire. But there's a reason most fans find video game movie announcements with a fair dose of trepidation.
The upcoming Borderlands film first announced way back in 2015 is no exception. There's plenty of healthy speculation over the potential quality of this vault hunting adventure.
So instead of that, let's stick to the facts. Here's everything we know about the Lionsgate Borderlands movie so far.
The money
The live action adaptation is being executive produced by Randy Pitchford, better known as the CEO of Borderlands developer Gearbox Software which was recently bought by Embracer Group. Pitchford can be a bit of a wild card, but has been active on Twitter with announcements for the film, so at least he seems invested in ways other than money.
Avi Arad and Ari Arad – whose company Arad Productions is behind a tonne of movies including a bunch of Marvel productions – are producing alongside Erik Feig who's responsible for such majesties as the Step Up series.
So the good news is any cheerleading dance sequence is going to be amazing.
The plot
The script is said to be brand spanking new and is penned by Craig Mazin. Mazin is the creator of the Chernobyl TV mini-series and also the writer behind some of the Scary Movie and The Hangover sequels.
It actually feels like a pretty good fit to capture the craziness of the Borderlands world. He has both serious dramatic post-apocalyptic pedigree plus mad gross out and over the top humour.
It's being directed by Eli Roth, who often dabbles in horror style work. Though he did recently direct the Jack Black and Cate Blanchett starring kids film, The House with a Clock in Its Walls. It wasn't great.
To tally it up, we don't know much about the plot. There have been a few different rumours but nothing concrete. Though we do know about some of the characters.
The cast
Recently we've had a few cast announcements for the Borderlands film, and they've been making fans heads spin.
Cate Blanchett playing the role of Lillith was the first announcement. Lilith is a mainstay of the series, starting out as a playable character in the first game and returning as an NPC in the sequels.
Many consider Blanchett a bit of an odd pick given Lillith's age in the series, but given we don't know when this movie is set it's hard to judge. The Oscar winning actress is still a huge draw card to have as a lead.
Kevin Hart was the second big name we heard associated with the movie, and was later confirmed to play the soldier character Roland.
The actor, traditionally known for his comedy work is another one viewed as an odd choice, as Roland isn't typically a comedy relief kinda guy. Roland is also meant to be pretty tall, but Hugh Jackman stood in a trench to play Wolverine so I'm keen to see what Hart can do.
The Borderlands film scored another huge star with the announcement of Jamie Lee Curtis to play Dr Patricia Tannis.
Tannis plays a pretty huge role in the first game and features here and there in the sequels. She's an awkward archaeologist obsessed with finding the legendary Vault by almost any means necessary. It's another case of having an actress older than we expected, which points again to a potential future imaging. Curtis is a huge name for old school horror fans, but recently did a stellar job in 2019's Knives Out so I'm excited to see what she can bring to this role.
The release
Well, that's tricky at all times but especially in the confusing world we currently live. I expect almost anything to be delayed severely, so sometime in the future is the best we can really do.
What we do know is it should start filming soon. According to The Hollywood Reporter a studio in Hungary has opened space for the film to begin shooting, but what that means in terms of time is hard to say.
So that's where we're at! Some big casting choices and some quality brains behind the scenes. But it's also a video game movie so we'll maintain healthy skepticism right up until the lights go up at the end of seeing the film for the first time. But so far? Promising signs indeed...
Byteside Newsletter
Join the newsletter to receive the latest updates in your inbox.