All the sweet details from PlayStation's February 2021 State of Play presentation
While PlayStation's State of Play presentation didn't show much new stuff, there were lots of details on upcoming games worth checking out.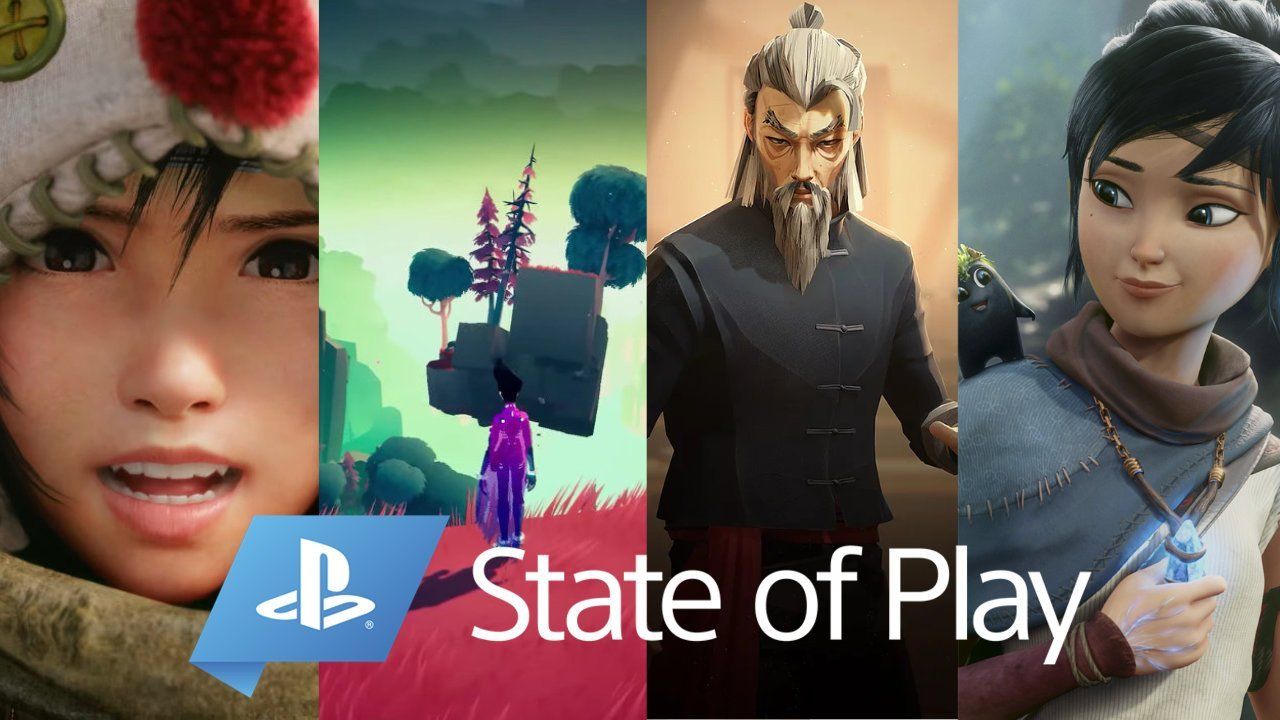 Following Nintendo's big Direct presentation last week, it's now Sony's turn with the company's first State of Play of 2021.
The PlayStation digital presentation mainly covered previously-announced games but there were still plenty of tantalising glimpses and details from upcoming titles.
Crash Bandicoot 4: It's About Time gets next-gen update
Crash Bandicoot 4: It's About Time was a brilliant return to form for the marsupial last year. Now, we'll all be able to enjoy several improvements with the PS5 version.
Visual improvements headline the improvements, with the Crash 4's PS5 version to feature native 4K support at 60 frame-per-second. Shorter loading times and PS5-specific features such as 3D audio and adaptive trigger support also round out the additions.
Plus, for the completionists out there, Crash 4 will support the PS5's Activity Cards feature, where you can quickly track and jump into gameplay sections specific to what you're hunting.
For those who already own the game on PS4, you can upgrade to the PS5 version at no extra cost and transfer your save progress over.
The PS5 version will release on 12 March.
Returnal shows off more roguelike action
Housemarque alone is enough to excited about Returnal. The Finnish development studio is behind such brilliant games as Resogun and Nex Machina, so their track record is strong.
Leaning heavily into the roguelike genre, the third-person shooter Returnal changes things up each time you die. Upon respawning, the map changes, including enemy location, forcing you to adapt with each attempt.
More gameplay was revealed in the State of Play trailer, yielding a look at some of the weapons, upgrades and narrative mysteries within Returnal, due out 30 April.
Our fellow Aussies at Press Start scored a great interview with some of the Housemarque devs, which is well worth a read if you're keen for some further details about Returnal.
Knockout City gameplay shows you how to play with balls
After its announcement during the Nintendo Direct, EA's Knockout City saw some love during State of Play, with an extended look at the dodgeball-inspired gameplay.
We also saw some of the game modes for the first time, including Face Off (not the Travolta-versus-Cage movie), a one-on-one encounter in a shrinking battlefield, plus the three-on-three Team KO mode.
Knockout City looks pretty dang fun and polished. It's been in development over the past four years, so clearly a lot of work has gone into making playing with balls as fun as possible.
Knockout City is scheduled to release for PS4 on 12 May.
Sifu brings the martial arts action
Sifu was one of the few new announcements, and it looked bloody impressive.
Made by Sloclap, the same team behind Absolver, Sifu is a revenge story about hunting the assassins of your family. Wielding Pak-Mei Kung-Fu, you'll have all sorts of brutal moves at your disposal en route to dispatching would-be opponents.
Above all else, Sifu has a ripping art direction that looks like a 3D graphic novel, which is super neat.
It would be reductive to say Sifu is the John Wick game we've all wanted, considering the latter would not exist without decades of Eastern martial arts films, although it does make for an apt modern comparison.
Sifu has a 2021 release window for PS5.
Solar Ash from Heart Machine, who made Hyper Light Drifter got its first gameplay look during State of Play, and it looks real pretty.
It also looks to share a lot in common with the gameplay loop of The Pathless, with both featuring fluid movement as a core concept.
We've also got a few more titbits on Solar Ash, including how it differs from The Pathless, ahead of it's PS4 and PS5 release.
Five Nights at Freddy's continues to be bloody creepy with Security Breach
Jump scares are absolutely not my thing but I know plenty of people love FNAF.
Five Nights at Freddy's: Security Breach continues the scary animatronic action with first-person exploration through a carnival-slash-museum setting.
It appears you're attempting to make some sort of a rescue while avoiding killer robots, with plenty of dark spaces and a dodgy flashlight to navigate them with.
What I did like about the trailer is the juxtaposition of the creepy darkness with the bright and colourful environments elsewhere.
Will I play Security Breach when it releases later this year? Nope.
I wish everyone else a grand time.
Oddworld: Soulstorm will be free for PS Plus subscribers on PS5 at launch
Another trailer dropped for Oddworld: Soulstorm during State of Play, showing plenty of variations on the "2.9D"-dubbed gameplay.
There's action, stealth, puzzle-solving - all the platforming goodness you could wish for.
Oh, and the fact it will be available on PS5 for PlayStation Plus subscribers at no extra cost is cool, too. Soulstorm will also be available to purchase for PS4 owners at launch on 6 April.
Kena: Bridge of Spirits keeps looking amazing
A beautiful 3D action-adventure game? Count me the heck in.
More cinematics and gameplay was shown for Kena: Bridge of Spirits at State of Play, showing a mix of platforming, combat and exploration.
24 August can't come soon enough. Fortunately, Kena will be on PS4 in addition to PS5, as the latter's worldwide shortage continues to make getting the console difficult.
Sure, the gameplay for Deathloop looks great, but how about that soundtrack???
After the latest trailer dropped, the developers over at Arkane Studios shared their inspirations for making Deathloop, including a movie watchlist to get a feel of the art direction.
Hook it into my veins come 21 May on PS5 and PC.
This was arguably the biggest news from the State of Play presentation.
Final Fantasy VII Remake is getting some hefty enhancements for PS5, plus an entirely new standalone episode called Intergrade starring Yuffie.
We've got more details about Final Fantasy VII Remake Intergrade here, including differences between the PS4 and PS5 version.
Bonus content: more Final Fantasy VII coming to mobiles
While not included in State of Play, there were a couple more announcements directly after the presentation.
Namely, Final Fantasy VII: The First Soldier, and Final Fantasy VII: Ever Crisis.
The First Soldier is a battle royale set before the events of Final Fantasy VII, while Ever Crisis will encompass the entire narrative in a chapter-based single-player experience.
Here's how Square Enix describe Ever Crisis:
Final Fantasy VII: Ever Crisis a chapter-structured single player experience which will cover the whole of the FFVII timeline, including the events of the original game along with all the FFVII compilation titles, as well as new story elements, penned by FINAL FANTASY VII REMAKE story and scenario writer Kazushige Nojima, surrounding the origins of SOLDIER.
Mobile games tend to cop a fair bit of flak, which is likely why these weren't included in State of Play. Which is unfortunate, considering they both sound like intriguing perspectives on the Final Fantasy VII universe.
---
Which State of Play announcement excited you the most? While there wasn't much in the way of new announcements, what we saw looked to have something for everybody.
Byteside Newsletter
Join the newsletter to receive the latest updates in your inbox.