How to access Hitman 1 & 2 content in Hitman 3
Hitman 3 lets you access content from 1 & 2, but it is a bit of a complicated process. Here's everything you need to know to do it smoothly.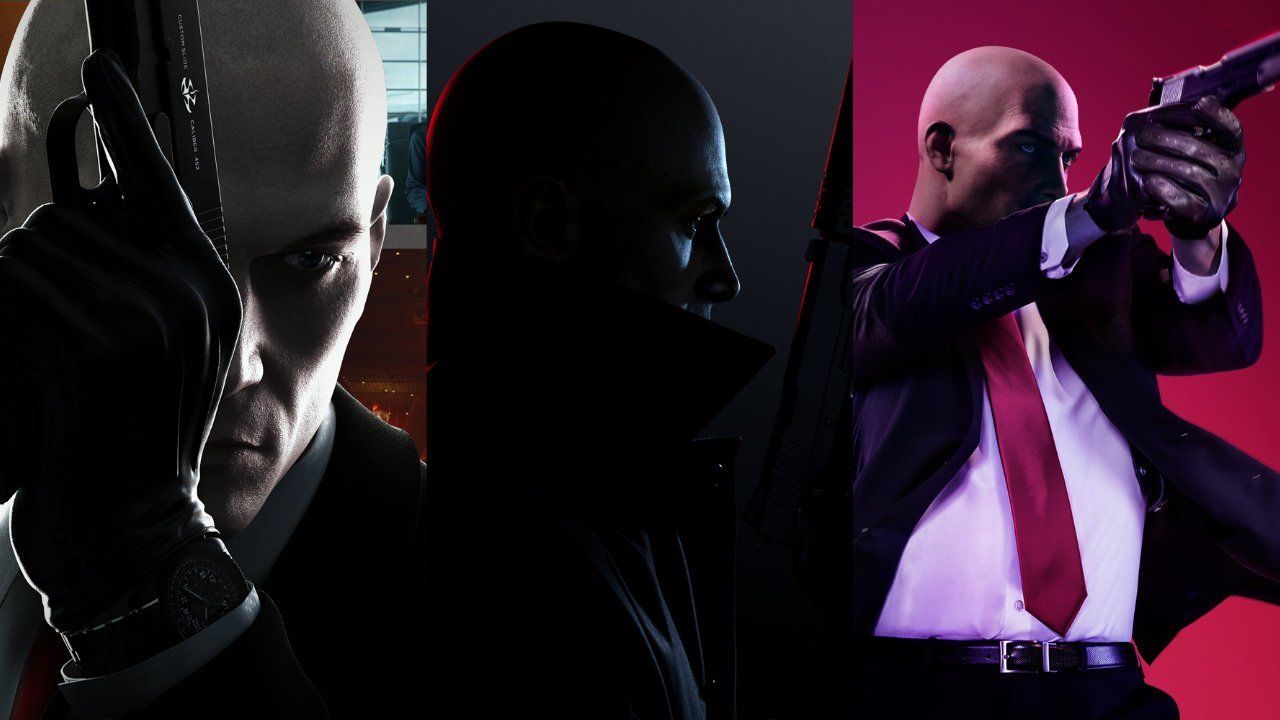 Update 20 February 2021: IO Interactive has sorted out the messy PC content importing situation between Steam and Epic Games, meaning you can now bring your Hitman 1 and 2 content into Hitman 3 across the different storefronts at no extra cost. Here's a handy guide on how to do just that. The original article continues below with some minor updates including Access Pass prices and progression carryover info.
---
With Hitman 3 impending release, Danish developers IO Interactive's sprawling "World of Assassination Trilogy" beginning with 2016's Hitman will come to a close.
If you've been playing the trilogy up to this point, you can access all the content you own from Hitman and Hitman 2 in Agent 47's latest adventure on the same platform at no extra cost.
So, to be crystal clear, if you own the previous games on Xbox, you can access them in the Xbox version of Hitman 3 and so on. You can't transfer Xbox ownership onto the PlayStation or PC versions.
Aside from the convenience of having all three games in the one place, Hitman 3 will polish up the previous entries with visual and animation improvements, giving you the best experience yet.
It's easy to say that, but it also isn't entirely automatic. So how do you make it work? Here's our handy rundown. Be warned, the process might be a little complicated depending on the platform and format you own the content on.
If you own Hitman (2016) content for Xbox and PlayStation
As detailed in IO Interactive's pre-launch guide, Hitman 3 has an Access Pass system, where the previous two games' content is available via DLC.
Redeeming Hitman (2016) content requires a little extra navigating depending on if you've been playing it in Hitman 2 or not.
If you're up to date with the recent Hitman trilogy so far, you'll already own the Hitman Legacy Pack, which is required to access the first game's content in Hitman 2.
In which case, Hitman 3 will recognise this so that when you navigate to the in-game store, the Access Pass for Hitman: Game of the Year Edition will be a free download — even if you don't own the GOTY content.
If you haven't downloaded the Hitman Legacy Pack but already own the game, either digitally or on disc, you'll need to redeem the Legacy Pack first, which has a separate list of steps.
If you own digital Hitman 2 content for Xbox and PlayStation
Owning previous Hitman 2 content digitally on consoles is the least complicated process, as Hitman 3 will automatically detect what you own and make the corresponding Access Passes available for free without extra fiddling around.
The main difference here is that only the Hitman 2 Access Pass corresponding to the specific content you own will be made free — there's no automatic upgrade to the expansion content for Hitman 2.
There are three different Access Passes for Hitman 2; Standard, Gold, and Expansion. If you own the Gold Edition of Hitman 2, or the base game plus the Expansion Pass, you can redeem the corresponding Access Passes for free via the Hitman 3 in-game store.
If you only own the base content of Hitman 2, you're restricted to redeeming the Hitman 2 Standard Access Pass for free. If you want to play the extra content (which is absolutely worth it for Haven Island alone), you'll need to purchase it to play it in Hitman 3.
If you are missing any content, it might be worth holding off, as at the time of writing, IO Interactive has not revealed the prices for the Hitman 3 Access Passes. So, the Access Pass might be cheaper than purchasing the Hitman 2 Expansion Pass outright — we just don't know yet.
If you own disc Hitman 2 content for Xbox and PlayStation
Disc-owners of Hitman 2 will need to follow a slightly different process to grab the Access Pass for free.
With the disc in, boot up Hitman 2 and navigate to the in-game store to redeem the Hitman 2 Standard Access Pass for free to play the content in Hitman 3.
IO Interactive notes that Xbox players need to either own a digital version of Hitman 3 or the Hitman 2 Free Starter Pack before navigating to the in-game store to redeem this Access Pass.
If you bought Hitman 2 Gold Edition on disc, the extra content was provided as a digital redemption code, meaning the corresponding Access Pass will be available for free.
If you own any Hitman: The World of Assassination Trilogy content on PC
As the PC version of Hitman 3 is a limited-time exclusive to the Epic Games Store, while the previous two games were on Steam, things were temporarily messy.
Initially, IO Interactive announced that anyone who owned the previous games on Steam would have to pay to play them in Hitman 3 through EGS. After receiving backlash, they quickly announced via Twitter that a solution is in the works to ensure PC players won't have to pay for content they already own on Steam.
IO Interactive offered some launch incentives, including making Hitman 1 free and discounting the Hitman 2 Access Pass for the first two weeks.
Now, a full solution is live, so you can transfer all content and progress between Steam and the Epic Games Store without any temporary workarounds.
Here's a separate guide detailing the PC Hitman 3 content transfer process, as it's a bit different to the other platforms
Hitman 3 on Stadia and Nintendo Switch
Stadia players don't need to worry about the Access Pass, as all content purchased through the Stadia Store is available without the need for the Access Pass system.
For Nintendo Switch owners playing via cloud streaming, because Hitman 3 is the first series entry on the platform, each relevant Access Pass is available via the Hitman 3 in-game store.
If you don't own any Hitman games but want to play them in Hitman 3
This is precisely what the Access Pass system exists for. Except for Stadia, you can purchase any Access Pass you want in order to play the entire trilogy in Hitman 3.
The price of the Access Passes is pretty much the equivalent of purchasing the games outright. For example, the PS4/PS5 Access Pass for Hitman 2 content without the expansions is a massive AUD$105.95.
My recommendation is to purchase the first two games separately when they are discounted, as this turns out to be a far cheaper solution.
To illustrate the point, at the time of writing, Hitman 2: Gold Edition was heavily discounted down to AUD$27.99. Even at the full price of $139.95, it's cheaper than the corresponding $150.95 Access Pass.
Bizarre.
How to carry over progress from previous games into Hitman 3
Naturally, you'll want to keep all your unlocks and hard work from previous Hitman games when booting up Hitman 3.
To do this, you'll need to sign up for an IOI Account and link it to Hitman 2, which should also house your Hitman 1 progress, and then sign into the progression carryover website.
This website will transfer your progress from Hitman 2 — including the Hitman Legacy Pack content — to Hitman 3, unlocks, level mastery progress and all.
Similar to the Access Pass system, you can only carry over progress within the same platform family. For example, you can only complete the process from an Xbox version of Hitman 2 to an Xbox version of Hitman 3 and so on.
Next-gen progression is fine, so you can transfer progress from an Xbox One to the Xbox Series X, or PS4 to PS5, as they are considered the same ecosystem.
Finally, transferring progress will overwrite what you've already done in Hitman 3, so it's best to do it early on. Your progress in Hitman 2 will remain intact should you choose to return to it at some stage, but the transferral can only be performed once.
Hopefully this helps to clear up what is a complicated process -- let us know if there's anything we missed!
Byteside Newsletter
Join the newsletter to receive the latest updates in your inbox.