How do you make Hades even cooler? By playing it in an arcade machine
Play Hades as it was always meant to be played: in a custom-built upright arcade machine that looks dope as hell.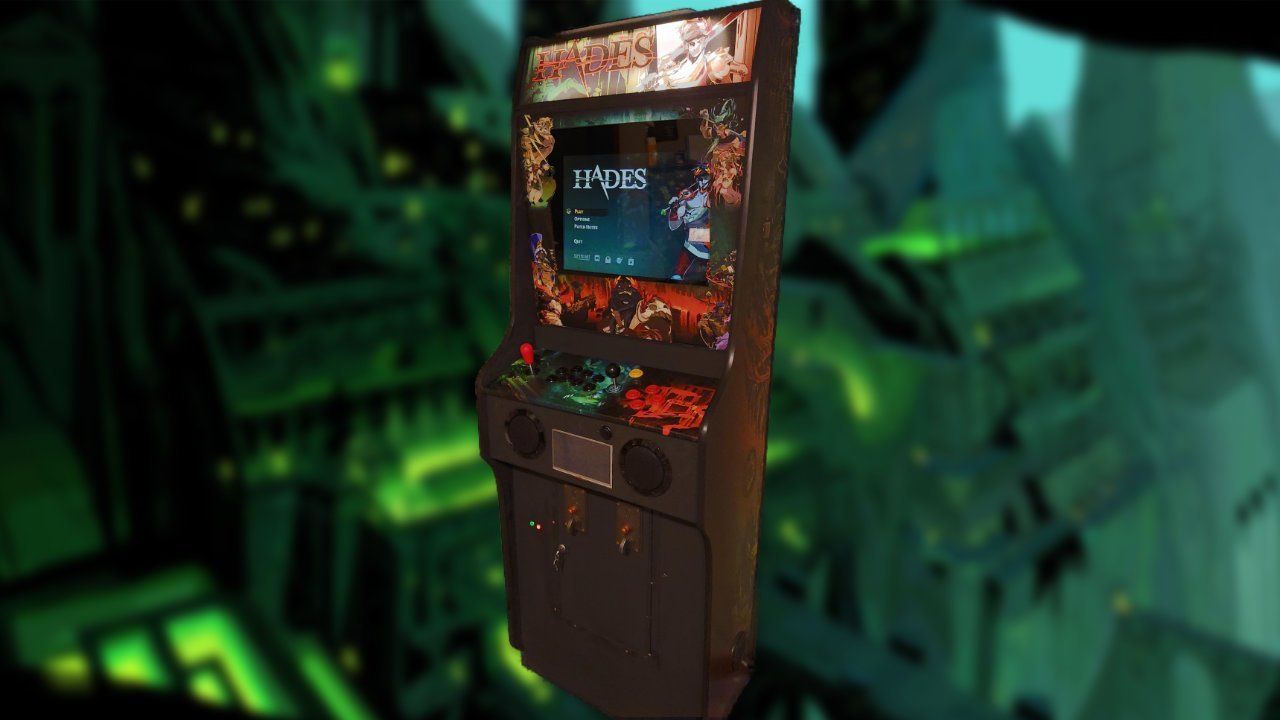 As if Supergiant Games' mythological dungeon crawler Hades wasn't awesome enough, there's a new way to play it that puts all others to shame.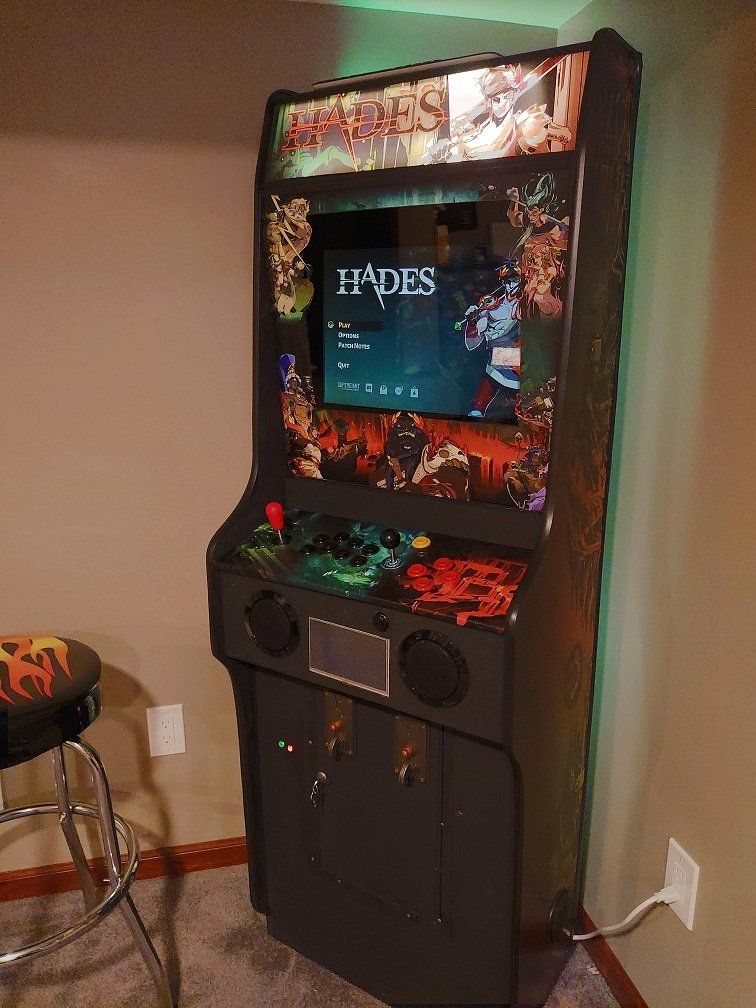 Reddit user canhazreddit shared their fully functioning upright arcade cabinet complete with playable Hades in the r/gaming subreddit, which has garnered over 65,000 upvotes at the time of writing.
It's a pretty great idea, considering how well a roguelike game translates to an arcade-like experience. If we had to insert coins to retry after each death, however, that would quickly become an expensive exercise.
The arcade was originally a 1983 Nintendo cabinet Canhasreddit removed the insides of and now describes the as a "giant wooden computer case" packed with an i5 processor and an Nvidia 1060 graphics card. The left stick is an Ultrastik 360 and the buttons use clicky Cherry MX switches for that sweet, tactile arcade feel.
The best part? Undoubtedly, the machine's nickname: "Harcades".
There's also a video of the game running, which is bloody impressive, but beware spoilers of Hades' final boss battle.
Naturally, I need this thing, despite not having the money nor the space for such a beautiful machine.
Byteside Newsletter
Join the newsletter to receive the latest updates in your inbox.