Cyberpunk 2077 mod that lets you bone Keanu Reeves' Johnny Silverhand removed
Before CD Projekt Red intervened, horny Cyberpunk 2077 fans could have a weird sex scene with Keanu Reeves thanks to PC mods.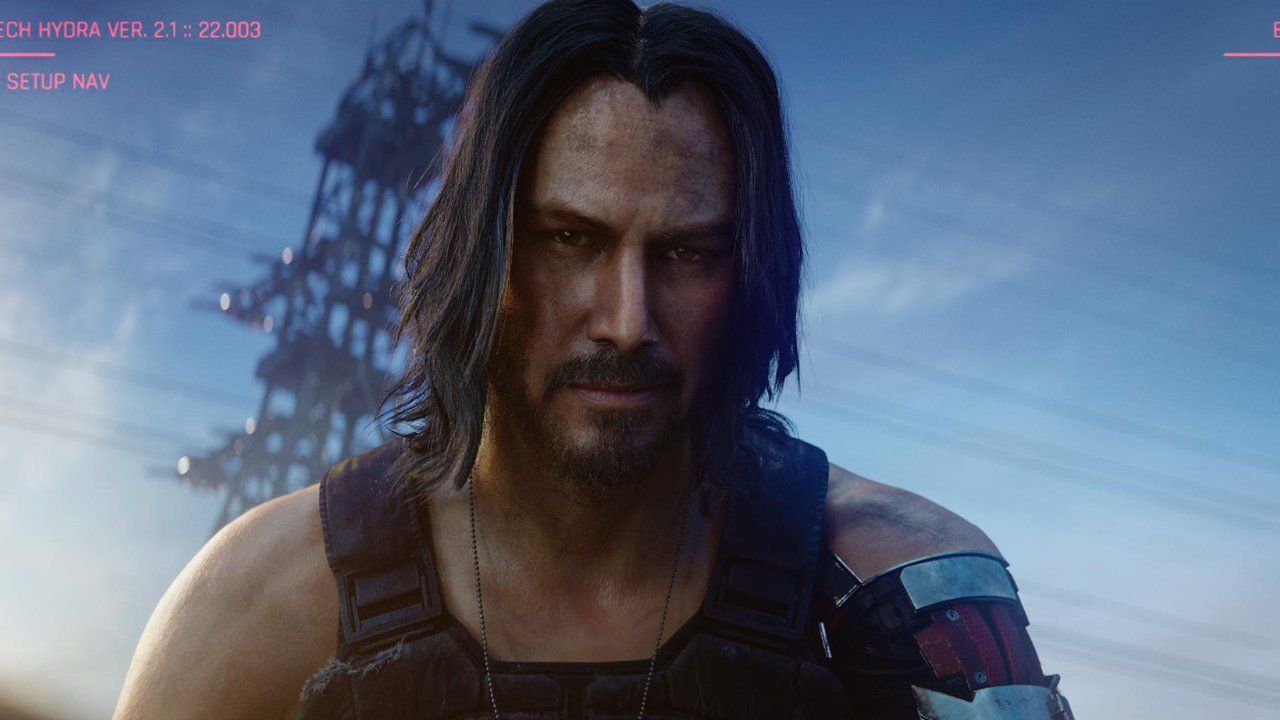 For a short while, industrious gamers could experience dipping their John Wicks into any character in Cyberpunk 2077 — including Johnny Silverhand played by Keanu Reeves.
Polish developers CD Projekt Red (CDPR) recently opened up PC mod support for their ambitious RPG Cyberpunk 2077, and then quickly realised they opened quite the Pandora's Box.
Over on popular modding platform Nexus Mods, a user by the name of Catmino found a way to freely swap in-game character models. Naturally, this meant players proceeded to change Cyberpunk 2077's sex workers, known as "joytoys", to their favourite characters.
Which, for some, included making joytoys look like Johnny Silverhand, whose appearance is based on the likeness of Hollywood actor Keanu Reeves.
As Eurogamer's Emma Kent points out, Silverhand does feature in some sex scenes already, albeit as part of scripted sequences where you look on as a non-participant — voyeurs rejoice.
Catmino's mod enables players to get it on with Silverhand, although it's a reportedly awkward experience. He remains fully-clothed and speaks with the male joytoy's voice, not Reeves — as if video game sex scenes weren't weird enough.
This does raise various contractual and ethical concerns, however, considering that when actors lend their likeness to a game, they don't necessarily consent to being portrayed in any way other than what was agreed upon.
CDPR understandably wants to tread lightly with such explicit content, so it's no surprise that the mod has been removed from Nexus Mods, with PC Gamer quoting the site's explanation as "clearing things out with CDPR".
PC Gamer received a statement from CDPR explaining their approach to fan-made content, which essentially boils down to one thing: don't do explicit stuff without permission.
"Our most important rule regarding user-generated content, game mods in particular, is that it can't be harmful towards others. In the case of model swaps, especially those that involve explicit situations, it can be perceived as such by the people who lent us their appearance for the purpose of creating characters in Cyberpunk 2077," CDPR told PC Gamer.
"Therefore, when making fan content, creators have to make sure they've got permission from all the concerned parties (which might be people other than CD PROJEKT RED). For the characters we've invented for the game, we broadly permit you to tweak the game at will and just have fun. When it comes to models of real people whom we've asked to participate in the game, we kindly ask you to refrain from using them in any situation that might be found offensive if you don't have their explicit permission."
So there you go. A reminder, when being horny on main, please do so ethically.
Besides, who needs to simulate sex with Keanu Reeves when this incredible gem exists?
You're welcome.
Byteside Newsletter
Join the newsletter to receive the latest updates in your inbox.