New survey results reveal Disney's unsettling monopoly on pop culture franchises
An entertainment research company found the top 20 entertainment franchises. Unsurprisingly, Disney owns most of them.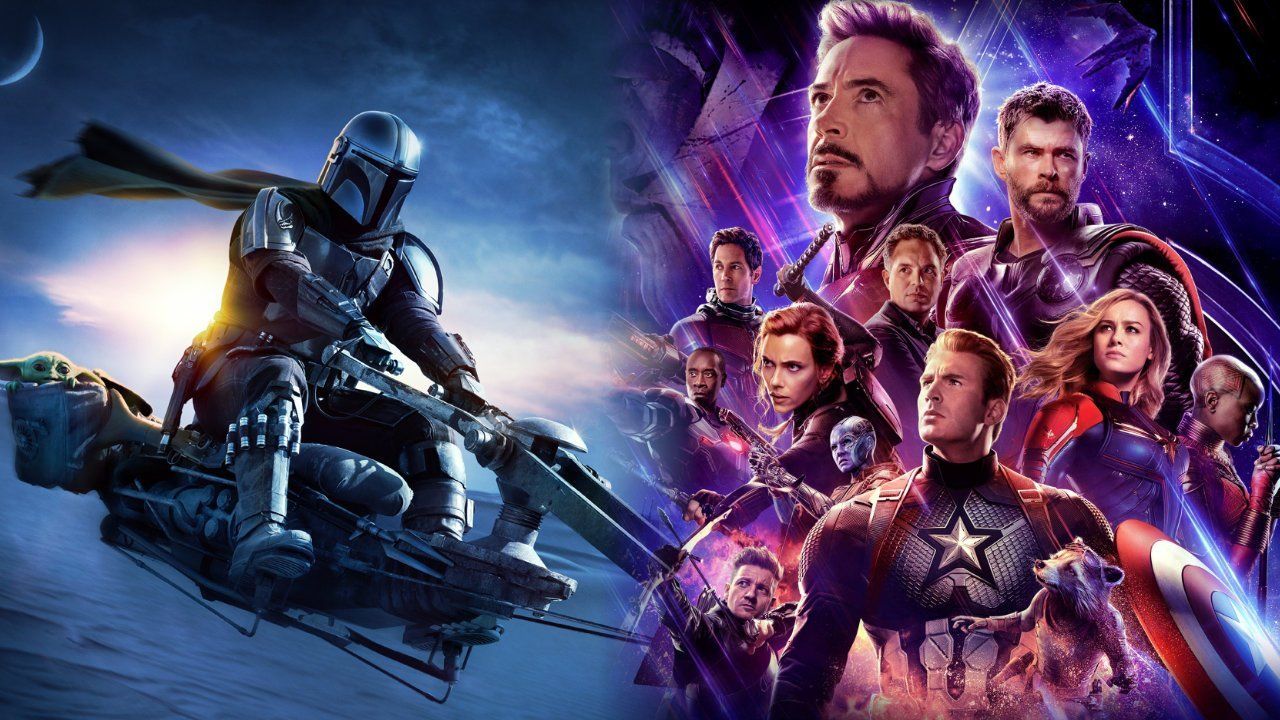 We all know Disney owns everything from Marvel through to Star Wars, but just how far the house of Mickey's reach goes is stunning.
Variety recently reported results from entertainment research firm NRG, finding the top 20 franchises US audiences believed to be the "most bold, inspiring and thought-provoking".
Disney claimed a hefty 70% of the top 20, with The Mandalorian and Avengers taking the top two places respectively.
Looking at the full list, you can see just how overwhelmingly strong Disney's influence on the entertainment industry is, especially thanks to their Marvel acquisition back in 2009.
The Mandalorian
Avengers
Stranger Things
John Wick
Black Panther
Guardians of the Galaxy
The Witcher
Ozark
Spider-Man: Into the Spider-Verse
Black Widow
Deadpool
Thor
Iron Man
Mario Bros.
Toy Story
Doctor Strange
Spider-Man
Coco
The Lion King
Hamilton
To arrive at these numbers, NRG interviewed over 350,000 people about 700 different franchises since the start of January 2019. Turns out lots of Americans like comic book characters.
It's cool to see the Lionsgate-backed John Wick ranking so highly, considering nearly all other top 20 entries are from either Disney or Netflix. Also, Into the Spider-Verse, aside from being an incredible film, is a Sony effort separate to Disney's Marvel Cinematic Universe.
Granted, The Witcher is based off a series of books and made for three increasingly popular games, but the Henry Cavill-led TV series definitely launched the franchise into the cultural zeitgeist.
Aside from all the big and small screen entries, Super Mario was the only predominantly game-related franchise to register on the list, but NRG mentioned the likes of Animal Crossing, Fall Guys and Among Us as having significant impacts during 2020.
Naturally, there's a fair bit of recency bias in all of this, but gee whiz, it's scary how much of the most popular entertainment is owned by such a small handful of companies. Like just about every other international industry, I suppose.
One can't help but notice no DC franchise cracked the top 20, further showing how little the DC Extended Universe has resonated with audiences.
If the same survey was done in the late 2000s, surely Batman would've warranted a mention thanks to The Dark Knight Trilogy and Arkham games, but the ravaging passage of time hasn't been kind to Master Wayne since.
Anyways, hurry up and give me James Bond already.
Byteside Newsletter
Join the newsletter to receive the latest updates in your inbox.