Gaming headset review roundup: Alienware, Razer, Turtle Beach, HyperX and more
There are a lot of gaming headsets on the market. Here's a big round-up looking at headsets from some of the biggest brands available.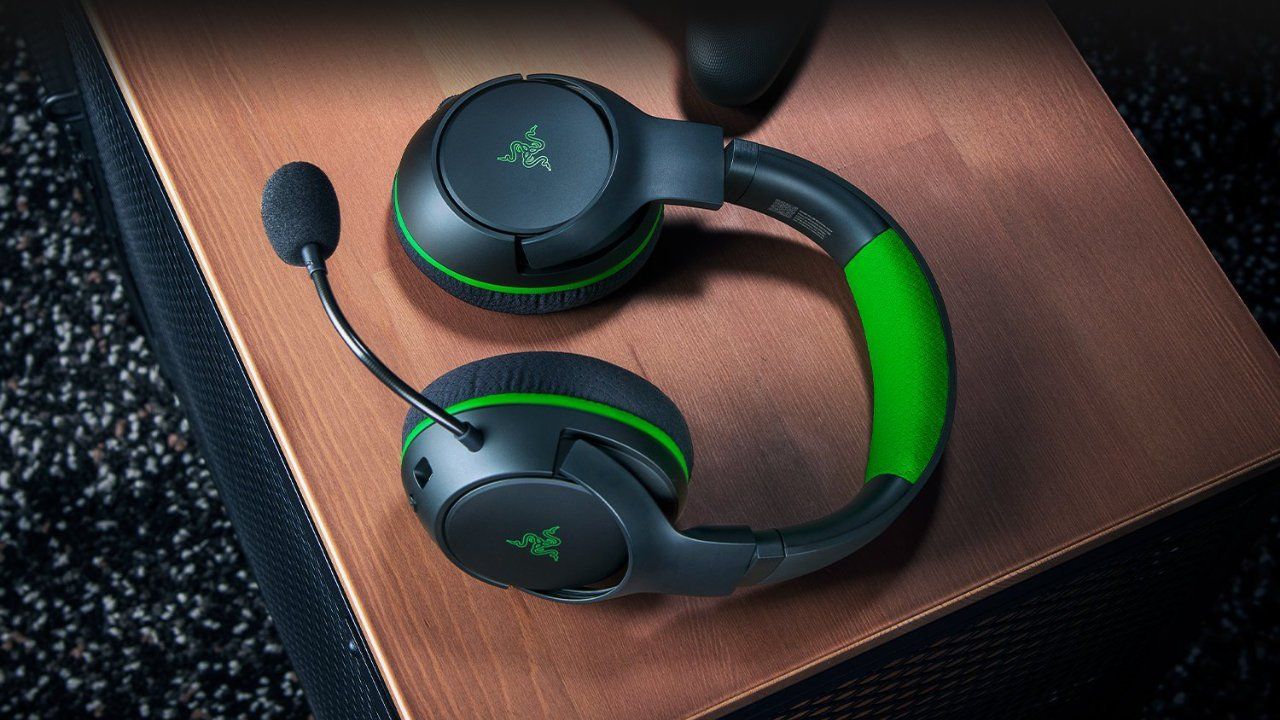 Headsets make up a massive part of the gaming peripheral world, and it's daunting trying to figure out which one is worth your money.
Audio and microphone quality, comfort, price — there are many factors to consider when getting a gaming headset, as not all are made equal.
Although I do not consider myself to be an audiophile (yet), I have spent a lot of time testing a wide range of headsets over recent months. Testing across different platforms and scenarios to get a good feel for what each pair is best suited for. This included gaming, listening to music, and Zoom calls with the Byteside team.
The main takeaway from the whole experience was that sound quality and mixing across gaming headsets changes incrementally depending on how much you spend, but the in-built microphones vary wildly in quality. On this front, some near-$200 headsets don't fare better than sub-$100 options.
So what did we test? And what do we think? Here's the roundup of everything tested, covering a wide range of some of the headsets available from the biggest gaming companies in the land.
---
ASUS TUF Gaming H3
Compatible devices: PC and consoles
Price: $69.95
The lowdown: A classy-looking budget headset that doesn't feel like a budget headset.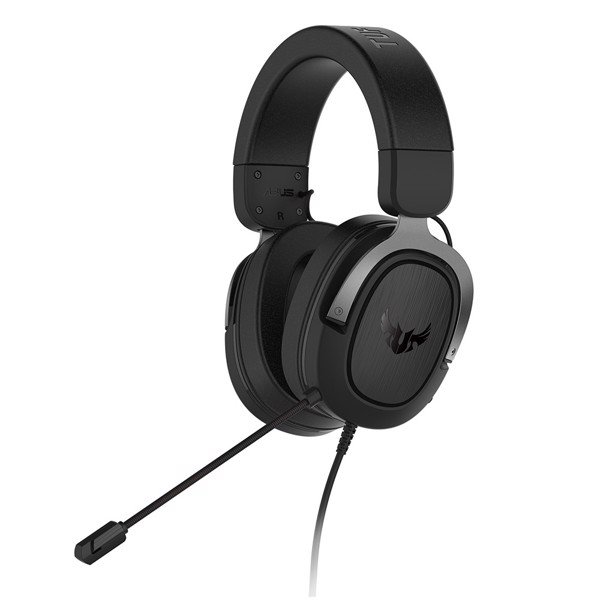 ASUS' budget offering with the TUF Gaming H3 headset is impressive considering its relatively low price.
Of all the tested headsets, this was one of the most comfortable to wear, with a nice leatherette material cushioning the headband and earcups, making it easy to wear for long periods of time.
Even the aesthetic is sleek, featuring an airbrushed metallic finish on the exterior, yielding an understated and classy look belying many of the gaudy trends in the gaming peripheral space.
As with many gaming headsets, the TUF Gaming H3 favours a deep bass sound over all else, but there's still enough audio clarity to make for a pleasant listening experience.
Packed in with a standard 3.5mm headphone jack, it's an easy plug-and-play option for any console, plus the headset comes with a Y-splitter cable so you can easily connect to a PC as well.
When testing this one out on PC, I found the audio favoured the right-hand side a bit, but nothing some slight tweaking couldn't fix.
As is to be expected of a budget headset, the microphone isn't studio quality, but I've heard plenty worse from more expensive hardware. When recording my voice via PC, I found the audio was compressed and extremely quiet. Clear enough for team chat during games, but I wouldn't use the in-built mic for streaming or voiceover when I've got a separate mic purpose-built for the job.
Also, the mic, while flexible, doesn't move entirely out of the way when not in use, which is not a big issue, just a nice-to-have.
Overall, the ASUS' TUF Gaming H3 headset makes for a solid budget option well-suited to younger gamers and anyone needing something comfortable at a low price.
---
Alienware 510H 7.1
Compatible devices: PC (USB or 3.5mm jack), consoles
Price: $199
The lowdown: Great audio quality out of the box, slightly let down by average microphone quality.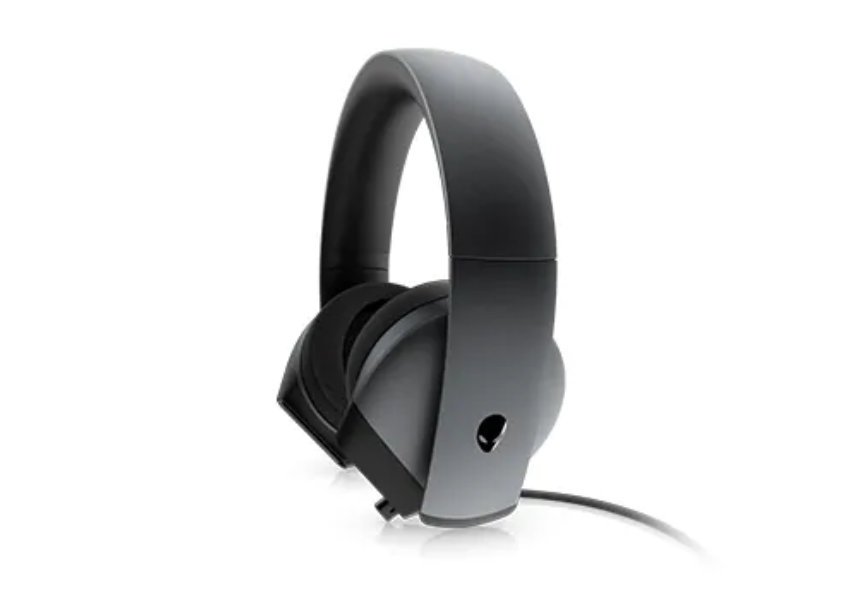 Dell's Alienware gaming division is known for creating premium gear, with the matching price tag to boot. Their 510H 7.1 headset model is a strong performer at a pretty competitive pricing point when you begin looking at mid-range quality stuff.
One of the things I noticed quickly when using the 510H was that the audio mix is very balanced, not going too hard on the bass unlike some gaming headsets out there. While the bass still packed plenty of punch, it was super tight and made for a good music listening experience while at the PC, hearing instruments clearly distinguished from one another.
With the optional Alienware Command Center software on PC, you can tweak the mix to your liking, but the default settings are perfectly fine across gaming, music and general use.
In fact, when listening to some K/DA, the 510H did a great job of representing the synth and vocals with crystal clarity, while the bass didn't overpower the lighter touches.
One of the 510H's biggest selling points is its support of 7.1 surround sound. Keen to test this out, I jumped back into Overwatch and was impressed by the positional audio.
I was able to avoid a Bastion ultimate by knowing not only what direction they were coming from, but also precisely how far away they were, just from sound alone — a testament to the depth of audio from the 510H, and Overwatch's brilliant sound design.
The fact that I died immediately after dodging Bastion is beside the point.
When using the 510H mic, I appreciated there was a hidey-hole at the bottom of the left ear to pop the boom in and out, keeping it nested away when not in use. While better than some headsets, the mic is no replacement for a separate audio input device, but it's clear enough for Zoom calls and casually chatting online. At nearly $200, I was hoping for a bit better from the mic.
Although this is a bulky unit, it's plenty comfortable enough. My only complaint is that it felt like the ear-cups particular style of leatherette got hot quite quickly. This, however, doesn't necessarily count for much considering I'm a Very Sweaty Man by nature.
You also have options coming out the wazoo, as the 510H comes with a 3.5mm jack, a Y-splitter cable, plus a USB connector — so you're able to easily connect to most devices without any trouble.
Of the sub-$200 models out there, the Alienware 510H 7.1 performs superbly as a versatile headset across PC and consoles with good overall audio quality.
---
Turtle Beach Stealth 600 Gen 2
Compatible devices: Xbox and PC (with Xbox Wireless Adapter for Windows 10)
Price: $169
The lowdown: Decent sound and a surprisingly good mic for a wireless Xbox-exclusive solution - feels a bit plasticky, though.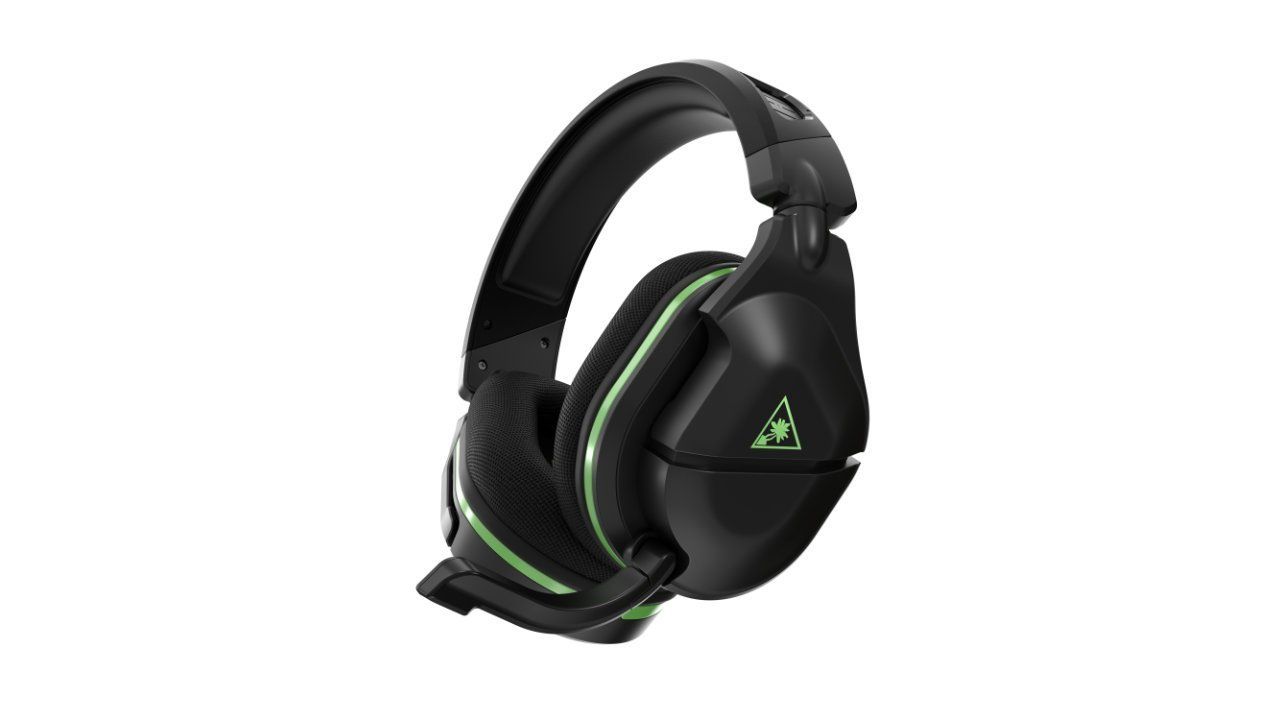 When it comes to a wireless headset solution for your Xbox One through to Series X, the Turtle Beach Stealth 600 Gen 2 is a good choice. Good, bassy sound, and an impressive mic make this a solid option.
You may have read that the Xbox Series X/S consoles had some issues with wireless headsets, but they have since been resolved in a console update. Since then, the Stealth 600 has served as a reliable headset with close to 15 hours between charges.
One thing to be aware of when considering the Stealth 600 Gen 2 is that it uses the Xbox's dedicated wireless protocol. The upside to this is that you don't need any dongles to connect to an Xbox One or Series X/S console — just pair up and go.
The downside? This limits the Stealth 600's versatility out of the box. Although it's Windows 10 PC compatible, it requires an optional $29.95 wireless adaptor — the same used for connecting Xbox controllers — or a computer with the wireless protocol built-in, which is uncommon.
If you want something compatible with more devices, the Stealth 700 Gen 2 is the next model up with in-built Bluetooth functionality, retailing for $249.95.
As far as the build quality is concerned, the Stealth 600 feels sturdy enough but is a bit plasticky and creaks when moving around. The fabric earcups feel comfortable enough, as does the headband, although it lacks the premium feel of other headsets. I do like how easily the boom mic tucks away when not needed, a feature missing from competitors in the price range.
Another nice feature is two separate volume wheels on the ear; one for headset volume, another for changing the mix between game and chat audio, which is convenient.
A word or warning: turn on the headset and adjust EQ settings before putting the thing over your ears. The beep boops are uncomfortably loud, easily hearable without wearing the 600s.
One surprise from the Stealth 600 is the mic quality. To test this out, I used my Xbox Series X to start a voice chat with my partner's PC and recorded the results via OBS. Upon listening back, I was impressed with the sound quality; good clarity and far less compression than many other headsets.
The good sound and mic quality far outweigh the minor grievances encountered along the way, especially if you're looking solely for an Xbox option.
---
Razer Kaira
Compatible devices: Xbox and PC (with Xbox Wireless Adapter for Windows 10)
Price: $169
The lowdown: Comes out on top as the premier wireless headset for Xbox players, edging out the Turtle Beach Stealth 600 Gen 2.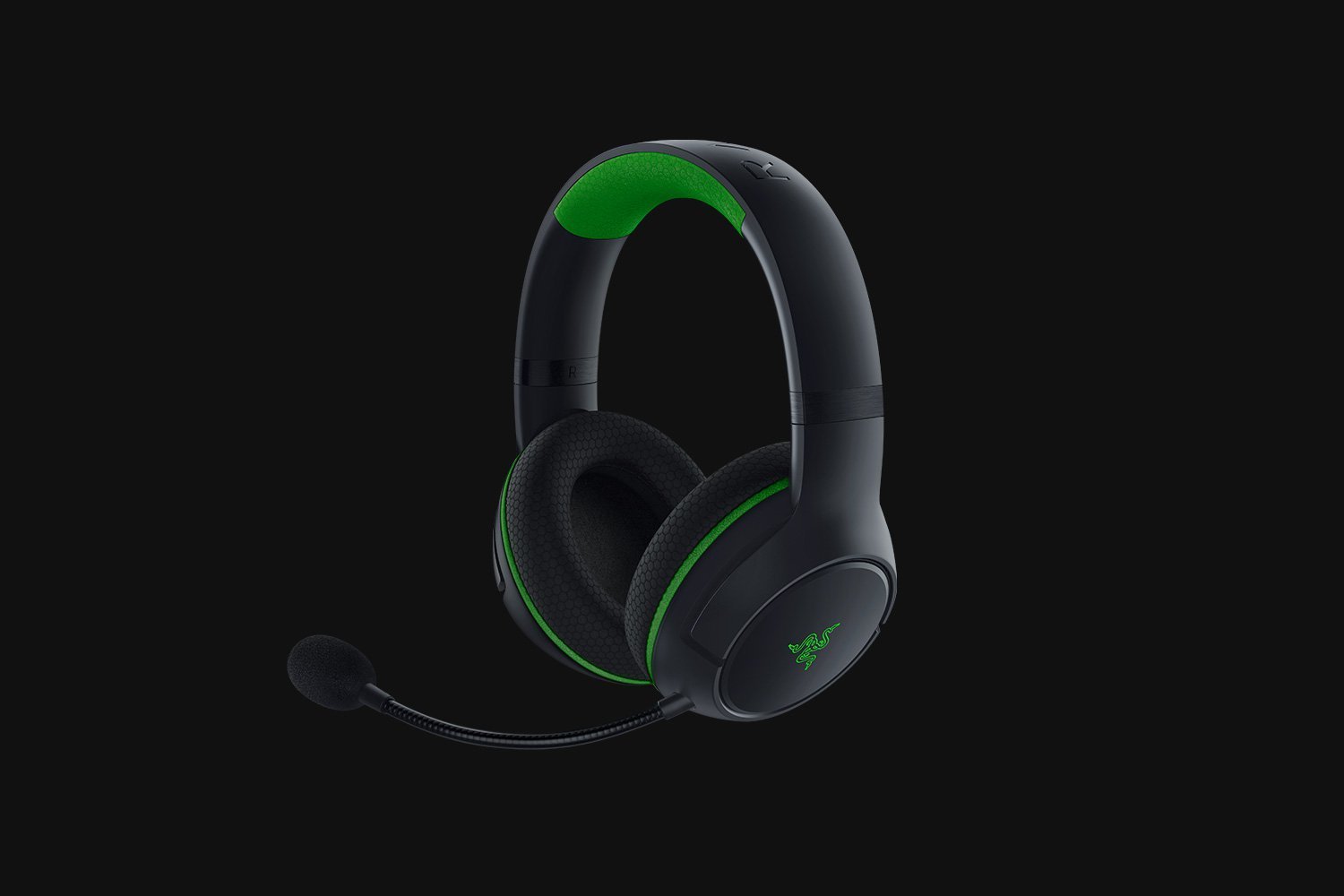 Razer's direct competitor to Turtle Beach's Stealth 600s is very similar in many aspects — right down to the $259.95 souped-up Bluetooth model (in this case, the Razer Kaira Pro).
In most areas, the Kaira feels just a little more premium than Turtle Beach's equivalent. The build is a bit less plasticky, the earcup fabric is smoother on the ears, and the sound a tiny bit better.
On the sound quality, the Kaira's default audio profile still delivers booming bass when needed, but the mids and highs are slightly clearer. Also, there are the volume wheels the Stealth 600 includes, but the Kaira has one on each ear, making it easier to reach for one or the other.
In fact, the only annoyance the Kaira presents is that the microphone, while flexible, can't retract out of the way when not in use. Mic removability is saved for the Pro model, along with Bluetooth compatibility if you want more wireless options than the Xbox protocol.
The mic, however, was the most impressive out of all the headset units tested. I would happily use the Kaira's onboard microphone for streams and Zoom meetings, as my voice was picked up clearly with minimal popping.
If I had to choose between the Razer Kaira or the Turtle Beach Stealth 600 Gen 2 as my go-to Xbox headset, I would pick the Kaira, but both are good options with strong sound quality and microphone performance.
---
HyperX Cloud Stinger Core Wireless (PlayStation)
Compatible Devices: PS4, PS5, PC
Price: $159.95
The lowdown: An easy wireless headset solution for PlayStation and PC users - consider using a separate mic, however.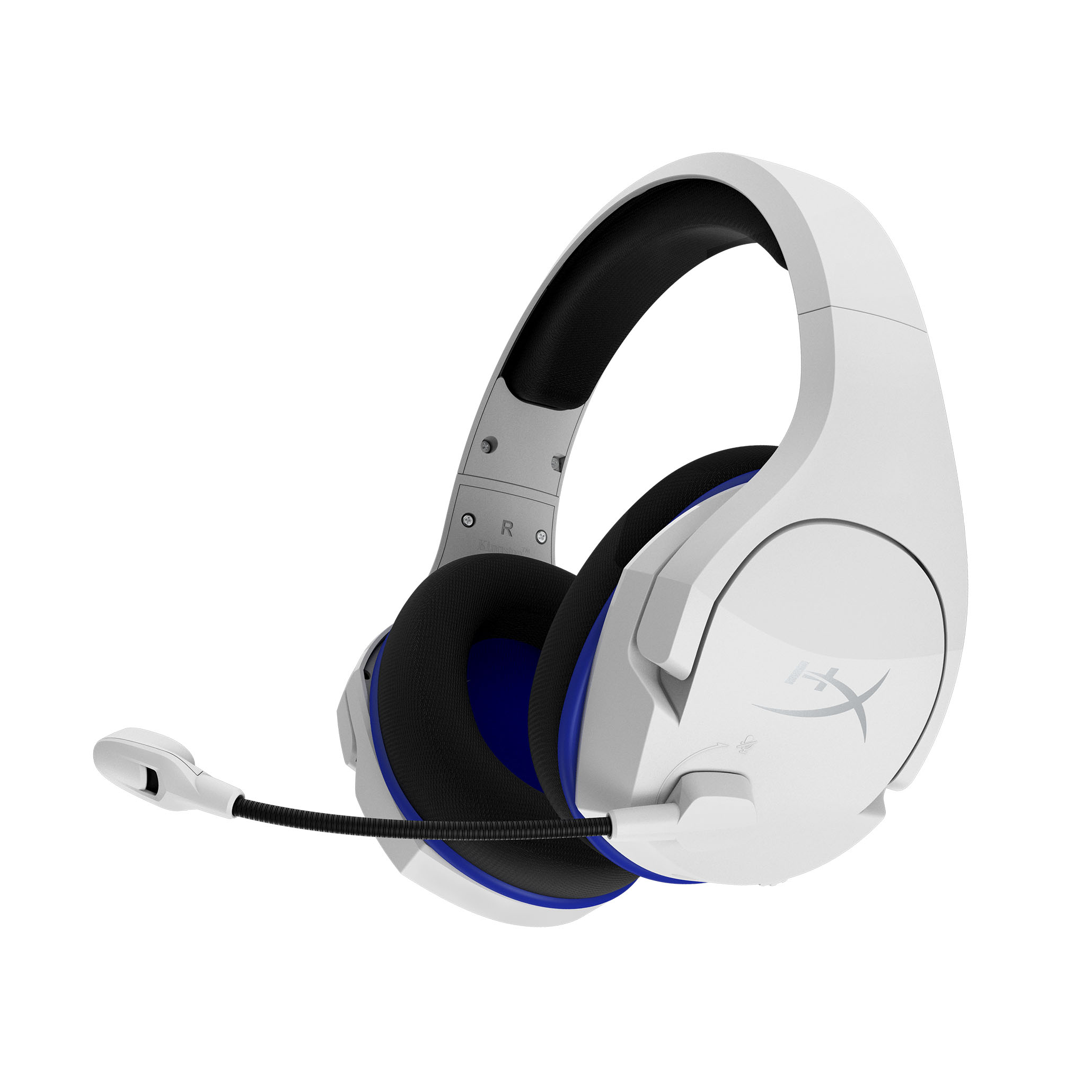 I'm a big fan of HyperX's headsets — my personal everyday set is the HyperX Cloud Alpha which has served me well the past few years. The Cloud Stinger Core is a good PlayStation option as long as you're not fussed by microphone quality
One of the immediate benefits of many PlayStation-compatible headsets is that they're easily PC compatible out of the box thanks to using a different wireless protocol than the Xbox consoles.
The Cloud Stinger Core Wireless comes packed with a USB dongle that plugs straight into your PS4, PS5 or PC, which makes the whole wireless experience incredibly easy. And cheaper, too.
I enjoyed the flexibility, freedom and decent sound quality offered by this headset, along with the swivel mic arm that tucks away completely out of sight.
It's not a headset with great mic quality, however, as it's very quiet and compressed, best suited for team chat in games and using a separate mic for most other use cases.
Other than the mic, the Cloud Stinger Core Wireless features a very lightweight build, which is comfortable for long periods of wear — one of the comfiest headsets I tested — but it does feel plasticky and a touch brittle.
Which doesn't matter one iota while you're wearing them but just make sure you store the headset securely to avoid breakage.
As far as wireless headsets go, the Cloud Stinger Core Wireless is a good option at a reasonable price, especially considering its out-of-the-box versatility, but arguably boasts the weakest mic of the tested units.
---
RIG 500 Pro HC
Compatible Devices: PC and consoles
Price: $99
The lowdown: Looks a bit over-the-top, but is a solid and versatile headset across all platforms.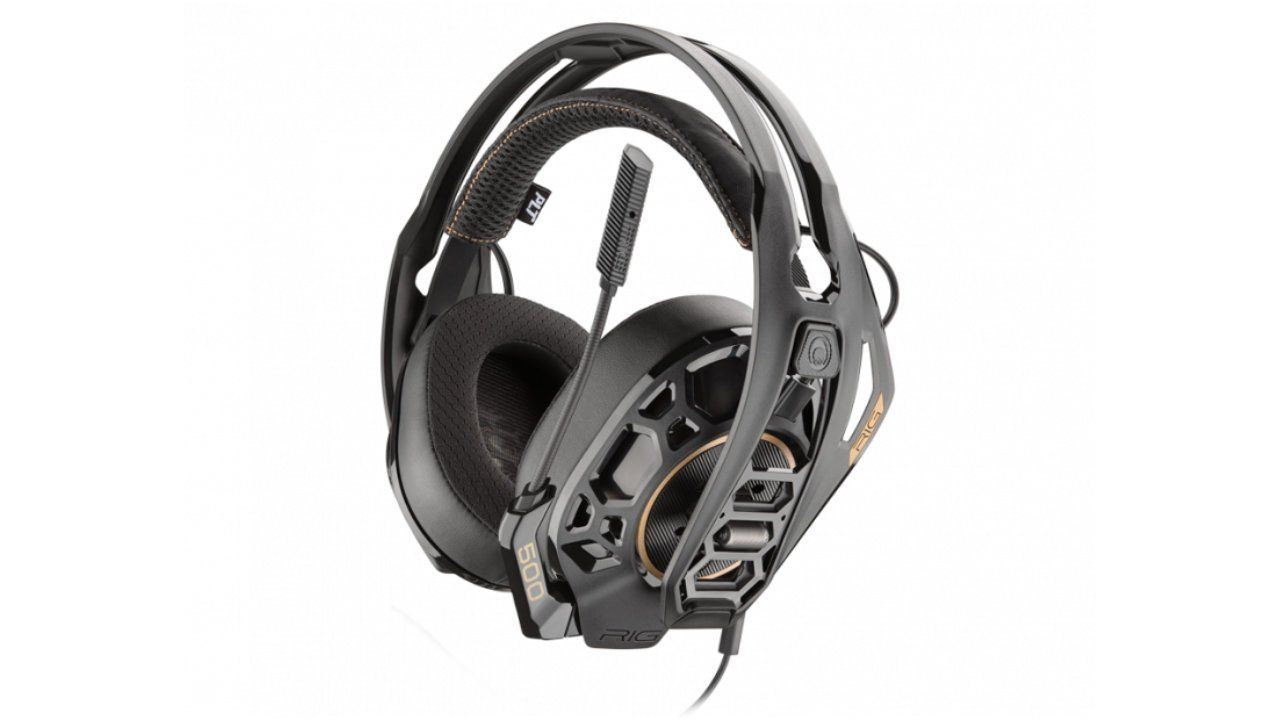 Of the tested headsets, the RIG 500 Pro HC is the only one that screamed out capital 'G' Gamer in its design. There are lots of hexagonal shapes on the exterior to remind you it's all about performance.
From a functional design perspective, the RIG 500 Pro HC does away with conventional adjustments. Where most headsets allow you to incrementally slide the headband up and down from the earcups to find an ideal fit, this RIG model includes a unique two-part system.
Firstly, the headband clicks in and out of place from the ear units via one of three hexagonal slots as a starting point. Although the headset has held up so far, I do get nervous each time and worry about snapping the plastic, but ideally you shouldn't need to change this beyond the initial setup.
The other part is the elastic strap below the headband which forms a snug fit over your noggin. It does make for a tighter fit than other headsets, which I don't dislike, but it's an unusual feeling. I do like the padded earcups, though, they are very soft and cushy.
As far as audio is concerned, the RIG 500 Pro HC performs capably at recreating game audio, and is solid for listening to music without overdoing the bass. Its mic performance is fair for the $100 pricing point; passable, but heavily compressed. Bonus points for the swivel mic arm, making getting it out of your way easy.
One slight annoyance is the design of the 3.5mm cable packed in with the 500 Pro HC. It comes with a couple of little silicon sleeves designed to mold to either a DualShock 4 or Xbox One controller, but I just found them fiddly. Additionally, because both of these controllers' headset inputs are on the bottom, it was easy to accidentally bump the volume wheel while playing.
A bonus included with the headset is a redeemable code for Dolby Atmos, Xbox and PC-compatible software aimed at replicating 360-degree sound through your headphones. While only a handful of games support Dolby Atmos currently, it's a neat little extra to squeeze more sound out of whatever kit you're using.
Solid audio, comfy to wear, and the 3.5mm jack makes the RIG 500 Pro HC another versatile option to consider if you play across multiple platforms.
---
Astro A40 TR
Compatible Devices: PC and consoles
Price: $249 (without Mixamp Pro), $449 (with Mixamp Pro)
The lowdown: Great performance across the board, although only enthusiasts and serious content creators will get full value from its hefty features.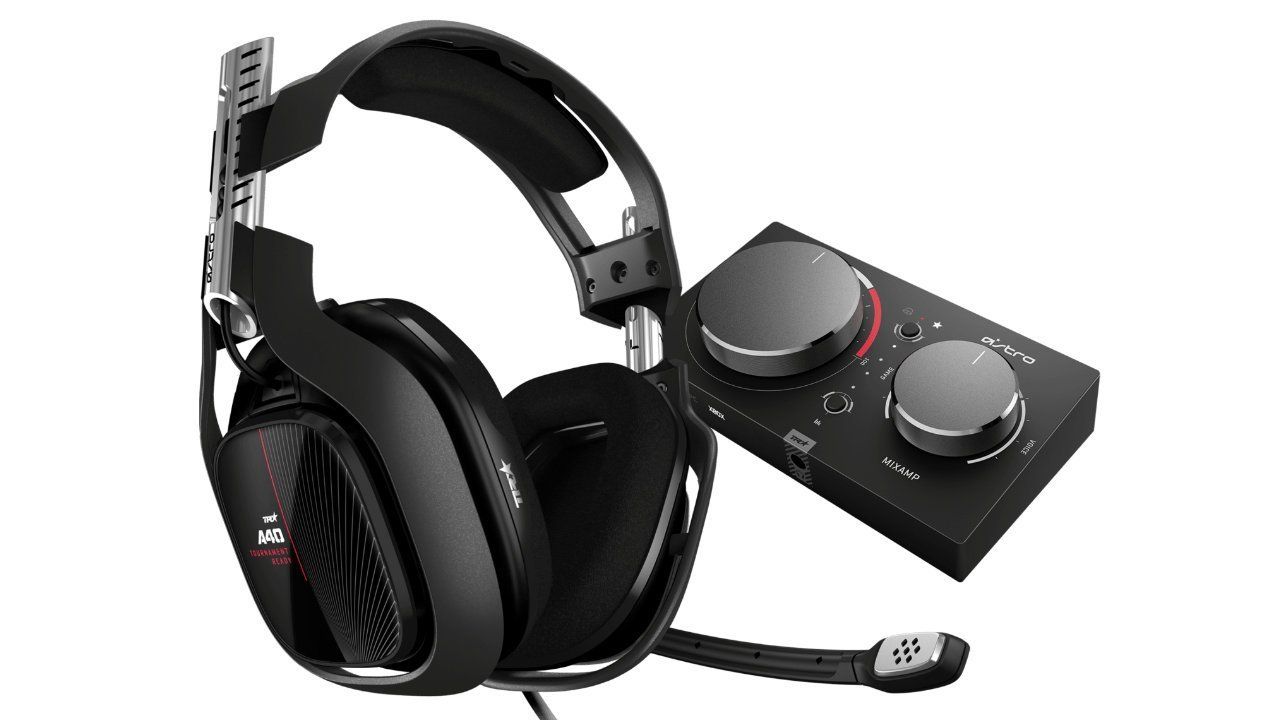 ASTRO, the Logitech-owned gaming peripheral makers, are known for making premium-quality kit. As it turned out, the A40 TR was the most impressive in all-around performance out of the tested headsets.
This one's a two-parter, as I was sent the Xbox version of the A40 TR and Mixamp Pro. I'll start with just the headset, as its 3.5mm compatibility means it can be used across any console along with PC.
On a comfort level, the A40 TR is great; enough weight to feel sturdy but not too much as to snap your neck off. The earcups are soft and plush, making prolonged use comfortable, and the headband is equally spongy.
You can easily swivel the ears to rest on your shoulders in between use, while the whole unit feels flexible enough for everyday use without feeling like it'll fall apart in your hands.
From an aesthetic perspective, I like the glossy exterior of the ears, but they are ripe for fingerprints and smudges. Also, the metallic adjustment columns sort of look like truck exhaust pipes, which may or may not be a look you're willing to lean into. I sort of dig it, honestly — there's far gaudier out there.
Of all the tested headsets, the A40 TR features the best default audio mix; good bass with plenty of subtle audio flourishes easily identifiable whether gaming or listening to music.
Now, at this pricing point, you'd want the mic to be pretty damn good, and you know what? It is. Compared to a separate microphone, it's a little compressed, but it's very clear as far as a gaming headset is concerned, one that I'd happily use if I was doing some casual streaming.
I'd argue the Razer Kaira and Turtle Beach Stealth 600 Gen 2 slightly edge out the A40 TR in mic quality, but there are multiple factors to consider. The former two headsets largely exist within a locked system, and the A40 TR has been around for a few years now, so it still holds up against newer technology.
Speaking of the mic, the A40 TR's mic completely swivels out of the way, and you can remove it entirely should you not need it for any length of time.
With the Mixamp Pro, the A40 TR becomes a lot more versatile, particularly for content creators looking to make on-the-fly adjustments without wading through dense software. The amp is a solidly-built little box with two dials: one for overall headset volume, another for adjusting the mix between chat and game audio.
There are also buttons handy for swapping between EQ presets which you can tinker with using the ASTRO Command Center software. This also lets you change the microphone pickup settings, including a night mode for when you can only speak quietly.
Overall, the A40 TR is an impressive headset, compounded by the customisation enabled by the Mixamp Pro. It is an expensive package, however. If you think you'd make full use out of the features and have the money, I'd say go for it.
If you're only in the market for a solid headset and don't want the extra functionality the Mixamp Pro brings, I might direct you to a sub-$200 headset instead.
Byteside Newsletter
Join the newsletter to receive the latest updates in your inbox.