Christopher Nolan unleashes on Warner Bros and "worst streaming service" HBO Max
Tenet director Christopher Nolan isn't thrilled with Warner Bros.' decision to launch 2021's film lineup on HBO Max alongside theatres.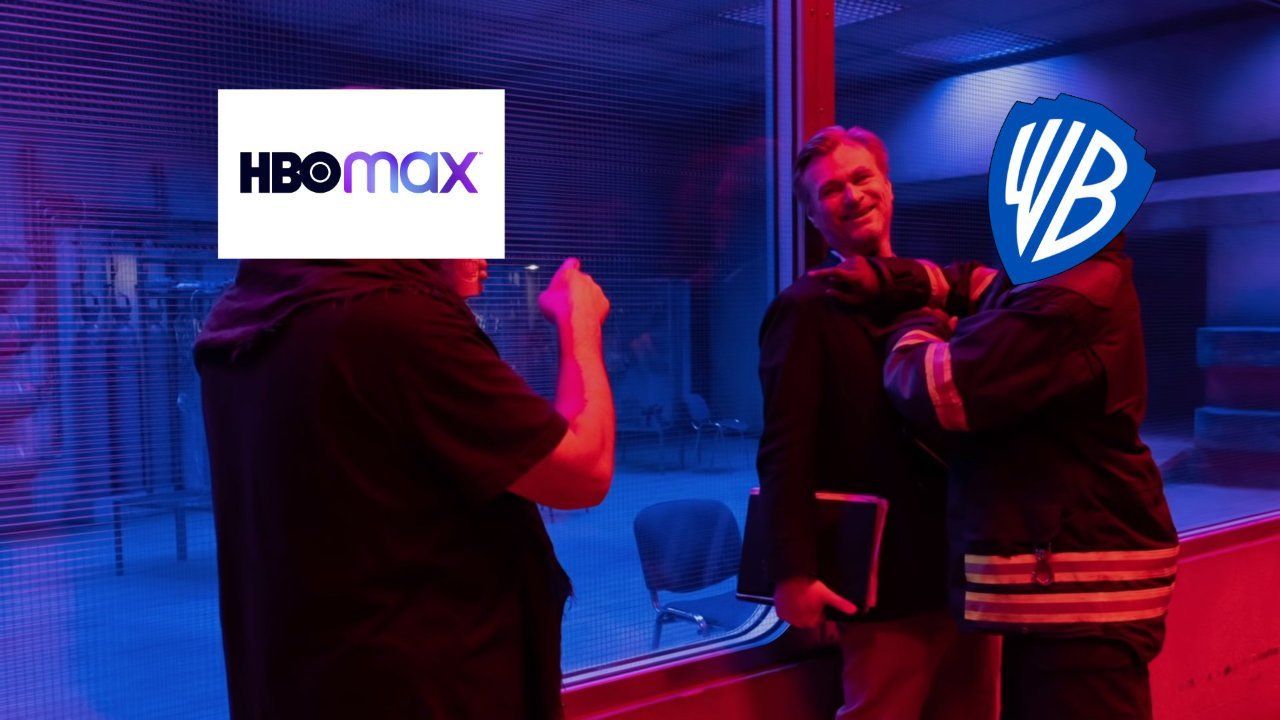 Christopher Nolan seemingly can't make up his mind: does he want the film industry to adapt or not?
The director behind sci-fi epic Tenet and The Dark Knight trilogy has blasted Warner Bros. about the decision to release all 17 of the studio's 2021-scheduled films on its HBO Max streaming service at the same time as their respective theatrical openings.
In a strongly-worded statement to The Hollywood Reporter, Nolan labelled HBO Max as the "worst streaming service", indicating he's royally pissed off with the studio that has otherwise treated him well.
Warner Bros.' massive move comes after speculation that 2020 tentpole release Wonder Woman 1984 would be available digitally and in theatres simultaneously, which was subsequently announced shortly after initial reports.
Among the 17 movies coming to HBO Max next year are Dune and The Matrix 4, which were shuffled around due to the widespread impact of the pandemic in 2020.
When discussing Tenet's alleged underperformance at the box office this year, Nolan spoke positively about adapting the filmmaking industry and adapting to the new market.
Now that Warner Bros. is trying something drastically new, however, Nolan wants none of it. Here's what he had to say to The Hollywood Reporter in full:
"Some of our industry's biggest filmmakers and most important movie stars went to bed the night before thinking they were working for the greatest movie studio and woke up to find out they were working for the worst streaming service," Nolan said.
"Warner Bros. had an incredible machine for getting a filmmaker's work out everywhere, both in theaters and in the home, and they are dismantling it as we speak. They don't even understand what they're losing. Their decision makes no economic sense, and even the most casual Wall Street investor can see the difference between disruption and dysfunction."
What's totally understandable from Nolan's perspective is that it sounds like many of the people who worked on each of the 17 films scheduled for HBO Max in 2021 weren't consulted about the decision.
It also opens up a can of worms regarding compensation for involved crew and cast members, with some contracts linked to a share of box office revenue.
But in all the grumbling about film releases and money, the insular and incestuous nature of Hollywood once again shows little regard to audiences outside North America. HBO Max is only available in the US, after all, with all affected films releasing in theatres as normal everywhere else in the world.
Byteside asked Foxtel — who own the rights to air HBO content in Australia — shortly after Wonder Woman 1984 was announced for HBO max if it would be streamed in Australia, but did not receive a response.
While Warner Bros.' controversial move appears to be somewhat of a knee-jerk reaction in response to a dismal 2020 for the film industry, at least they've committed to something. Although who knows if their plan will stick given the swift backlash from stakeholders.
Yes, cinema is the best way to watch movies, but at least give us the choice when so much crap is going on in the world right now.
Byteside Newsletter
Join the newsletter to receive the latest updates in your inbox.